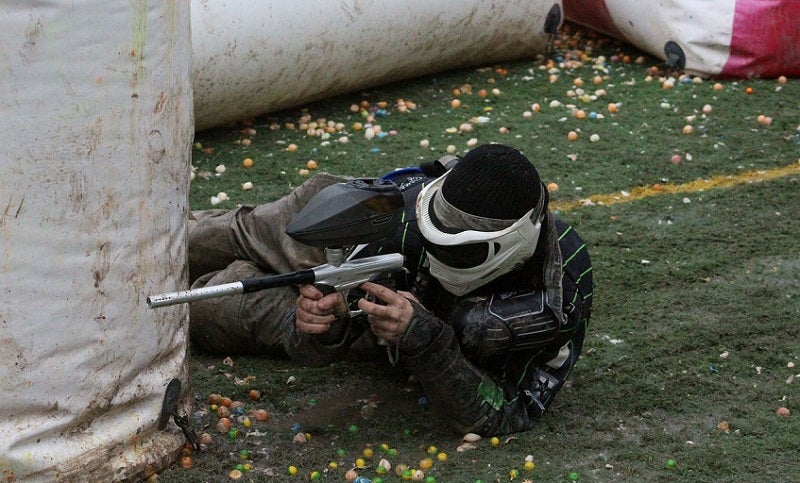 Our Editors independently research, test, and rate what we feel are the best products. We use affiliate links and may receive a small commission on purchases.
Paintballing is so much more than a sport, a game or a way of bonding. It's an encounter between galaxies, men and women, superheroes and supervillains, lashing out on the battlefield, vying for the title of ultimate defeater!
There is no retreat, nor surrender. When there's so much to lose, it's critical that you give yourself and your teammates, the best chance of survival and success.
The key to victory on the battlefield is with these tips and tactics, written by the brave, victorious souls that came before you. 
1. Educate Yourself on the Game Zone's
Find out more information about the field and study the mission brief before the game commences. If you can keep a mental map of the field, and identify the best hiding spots and useful places to use as cover.
Then you'll start the game with more confidence and increase your team's efficiency.
2. Strategize
A team should always plan out their game strategy and map out their attack or defense techniques. An epic game plan spells out success, and you can't afford to enter the battle, without a clear strategy!
3. Communicate
Communication with your teammates is one of the most important tactics in the game of paintball. You need to talk about your approach so that each teammate understands their role in the battle.
This will help you stay one step ahead of your opposition, and is critical when executing manoeuvres.
4. Keep things Simple
Keep it simple and play with a clear mind, free of ego or complex moves. If you are trying too hard to be Chuck Norris, you could cost your team the game. It's important that everyone understands what's expected of them, and stays within those guidelines.
5. Throw your enemy off of their strategy
Make a move that's utterly surprising to your opposition. This will help in throwing them off of their strategy!
6. Always stay one Step Ahead
Take note of your surroundings, continuously. Draw up a mental map of the area, while moving around the game zone and take note of where the enemy is, where they're going, or where they might move to.
What the best plan of action for your team might be and the best point to retreat to. Staying strategically one step ahead of the enemy is the ultimate key to winning paintball games.
7. Keep It Cool, Calm and Collected
When you find yourself in a new position, be sure not to give yourself away too quickly. Take a moment to analyze the playing zone, and identify your best possible move.
Determine if any opponents are nearby, and what kind of attack you're going to take. Remember to always keep moving, remaining in a certain spot will get you noticed, and the opposing team will be able to move in around you.
Move in such a way that you are constantly advancing and using ground.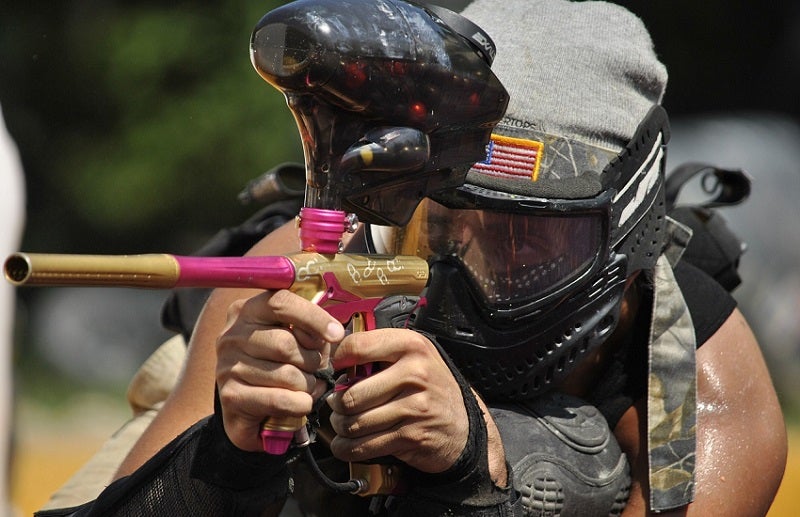 8. Stay focused and aware
Keep your eyes peeled-everywhere! Don't focus your attention on one spot, even if you think your opponent is hiding there – a different opponent may be sneaking up on you, or you may spot an enemy you wouldn't otherwise have seen.
9. Use Special Devices
Delta Force Paintball centers are kitted out with the best devices, for you to use in the game zone and improve your chance of winning. They're known as Pyrotechnics, which are various types of paintball grenades such as flashbangs, thunderflashes, paint grenades and smoke grenades.
Flashbangs will help you to enforce a plan of action and attack, as the enemy's head will be bowed for cover. With the use of smoke grenades or flash bangs, you'll more than likely surprise the enemy.
Paint grenades are also handy as they improve your chances of killing off multiple enemies at one time.
10. Be Fully Prepared
Always stock up on paintballs and paintball grenades, during breaks. Avoid the chance of running out of ammunition, while on the battlefield– this will put a damper on your fun and could jeopardize the victory of your team. Use a paintball gun with a large ammunition capacity and make use of battle packs to carry extra ammo!
11. Be Sly
Take a varying approach to the game; sometimes using an aggressive approach and other times a more discreet, planned way of movement.
Some game zones may call for a more aggressive application, but the main idea is to blend in with your surroundings, taking slow, steady steps and creeping up quietly on your target.
This will work better for you in the long run. Take your time when moving from cover to cover, walk quietly and keep yourself 'small'. Make sure that any attachments, like GoPro's, are not visible to the enemy when you're hiding.
12. Maintain a Positive Outlook
Maintaining a positive outlook can be easier said than done especially when under attack and you're feeling the pressure. Even when it seems as though the game is not panning out in your favor, it's important to keep a positive mindset as it has a way of boosting team morale-and who knows, it could potentially change the game for you!
Rules & Regulations of Paintballing:
With paintballing, unique challenges await you. The rules and regulations are crucial if you want to stay in the game and achieve a true result at the end. No matter what challenge you face, or how strong the enemy is, if you and your team follow these regulations, have a clear agenda and strategize effectively, few men will fall.
●       Pay special attention during the safety briefing. Relevant information will be given regarding the day's' event, and you may even hear some tips on sneaky manoeuvres to use in the themed game zones.
●       Always wear your protective paintball mask and 360-degree-protection, head gear. Don't forget; your uniform is to be worn at all times when you are outside of the base camp. The safety of players is all game zones number one priority. Anyone who fails to comply will not be allowed to play, for the remainder of the day.
●       Familiarize yourself with the way the day runs, by glancing over the event guide, given after your booking has been secured as well as reading through the tips on the ideal clothing to wear for your battle. You can also send this on to your gaming comrades, so that you arrive prepared.
●       Listen to the marshals at all times, they are eager to assist you and strive to achieve a stress-free experience for all. It's their duty to protect you, and relay necessary instructions, so that you are fully equipped and trained to go to war.
●       Your training critical for a successful result. It's advised that all players do a light warm up or a few stretches before getting amongst the action. Paintballing is a workout!
Our exciting mission scenarios will have you entertained and utterly thrilled, throughout the day. Embrace the adrenaline rush that comes with the game of paintball, and most importantly-have fun!
These 12 tips are simple, yet effective and will have you mastering the art of paintball! You are bound to come out the victor if you execute and put these tips and tactics to practice.
If you feel inspired, book an epic game for you and those you love, at any one of the numerous game zones in your area.
Notice:
OutsidePursuits.com is a participant in the Amazon Services LLC Associates Program, an affiliate advertising program. OutsidePursuits.com earns fees from products sold through qualifying purchases by linking to Amazon.com. Amazon offers a commission on products sold through their affiliate links.