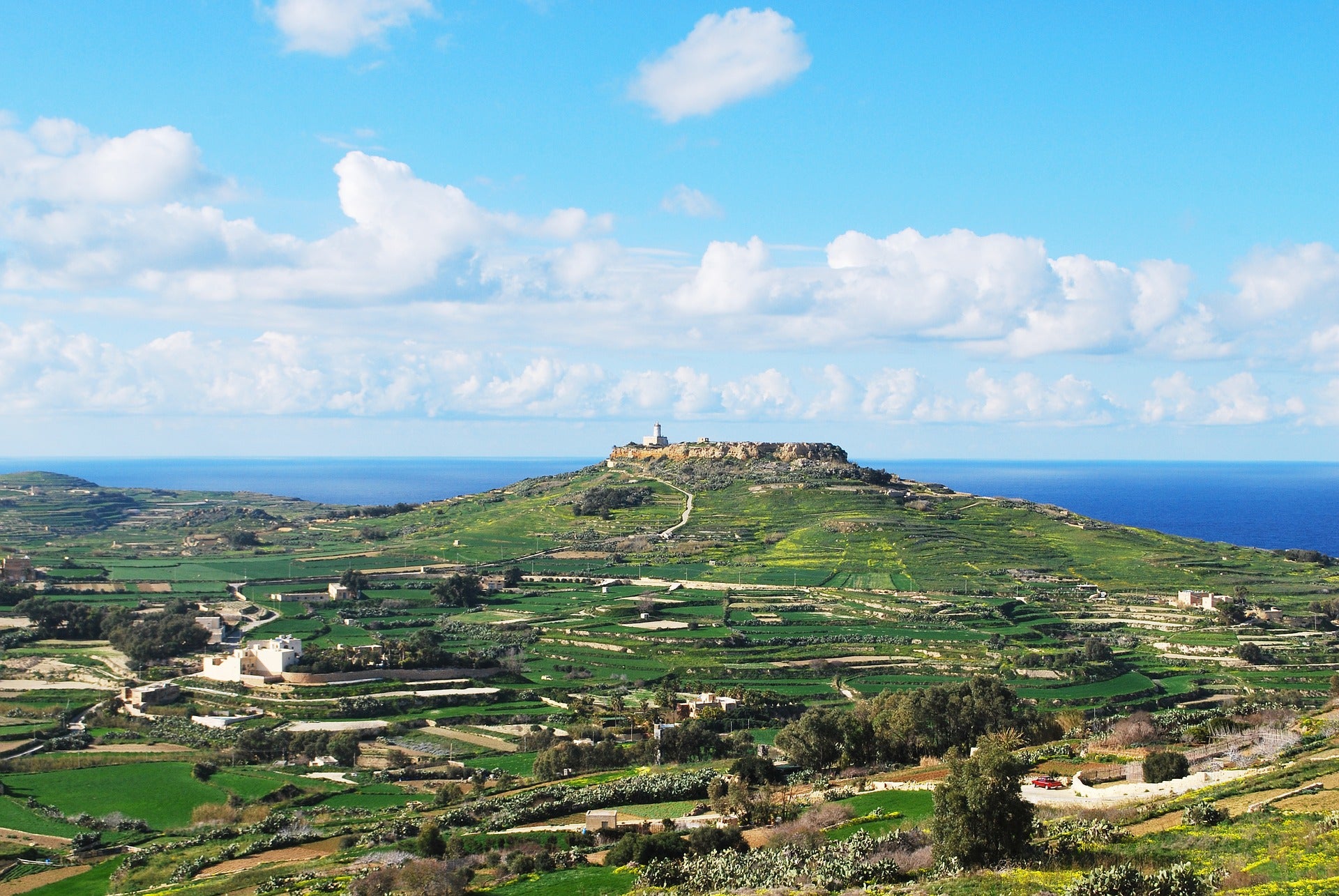 Our Editors independently research, test, and rate what we feel are the best products. We use affiliate links and may receive a small commission on purchases.
Widely renowned for its breathtaking landscapes, rich history and culture, and fun-filled outdoor excursions, traveling to Gozo always sits well on top of most people's bucket list.
When it comes to exploring the magnificent scenery of this Mediterranean island, tuk-tuks aren't the first mode of transportation that comes to mind. However, when you come to think about it, they're an ideal form of transport. With its open plan design, it allows you to marvel and interact with your surroundings more freely.
Exploring Gozo on a Tuk-Tuk
Since Gozo is quite relatively a small island, traveling on a tuk-tuk is quite ideal. You can quickly get from one attraction to another, and in just a day, it enables you to see all the major attractions since Gozo is only a very tiny island, with approximately only about 37,000 inhabitants.
Moreover, tuk-tuks are relatively driven by a leisurely pace by most drivers who'll give you engaging facts on all the attractions you drive through. The best way to get around Gozo is taking a tuk-tuk tour around Gozo. Not only that it's a more cost-effective alternative, but you also don't have to waste your vacation stuck in traffic.
Explore the ancient Citadel
There is a diverse list of attractions Gozo has to offer, but never miss out on the chance to see Citadel, nestled in the island's capital, Victoria. Built on one of Gozo's highest points, the ancient Citadel is a majestic fortress. Its history was dated back centuries ago, and its filled with old tales of battles and aristocracy.
Over time, the structure has undergone a lot of changes, with every era making significant additions to the structure. It is believed that the Phoenicians added several temples, and so did the Romans and Aragonese. Today, this ancient structure is widely open to the public, with several museums and an array of outstanding restaurants as well.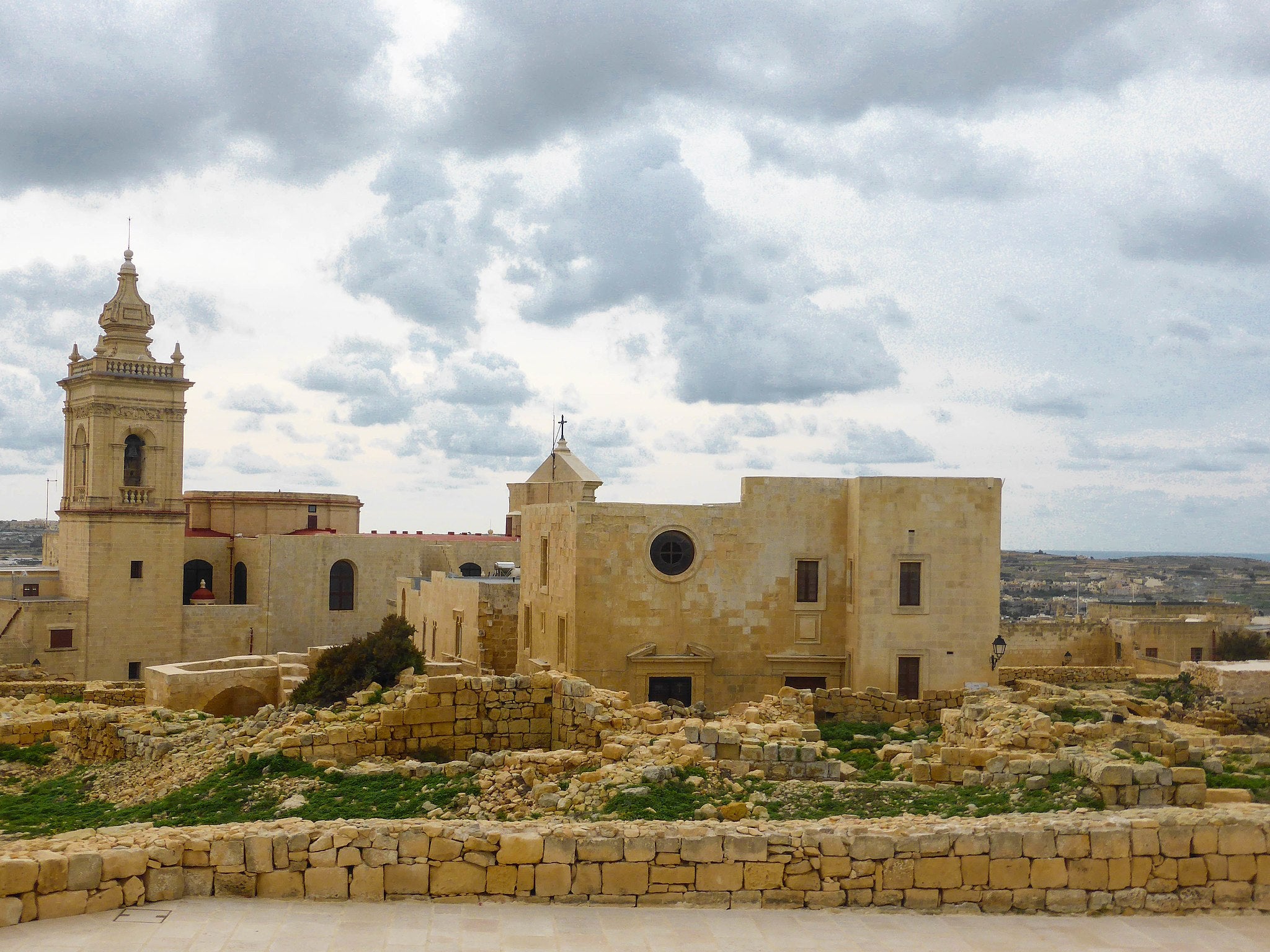 Set foot on the Azure Window
There are many stunning geological formations in Gozo, one of which is the famous Azure Window found near Dwejra Bay. (the azure window collapsed in August 2017). This limestone arch stands about 28 meters high and is often believed to be a product when two limestone caves fell in.
Moreover, it created a lagoon with relatively calm waters, making it perfect for snorkeling and swimming. Another interesting fact ‒ do you know that this arch appeared in several movies and TV series such as in the 1981 film of the Clash of the Titans and most recently, the Game of Thrones?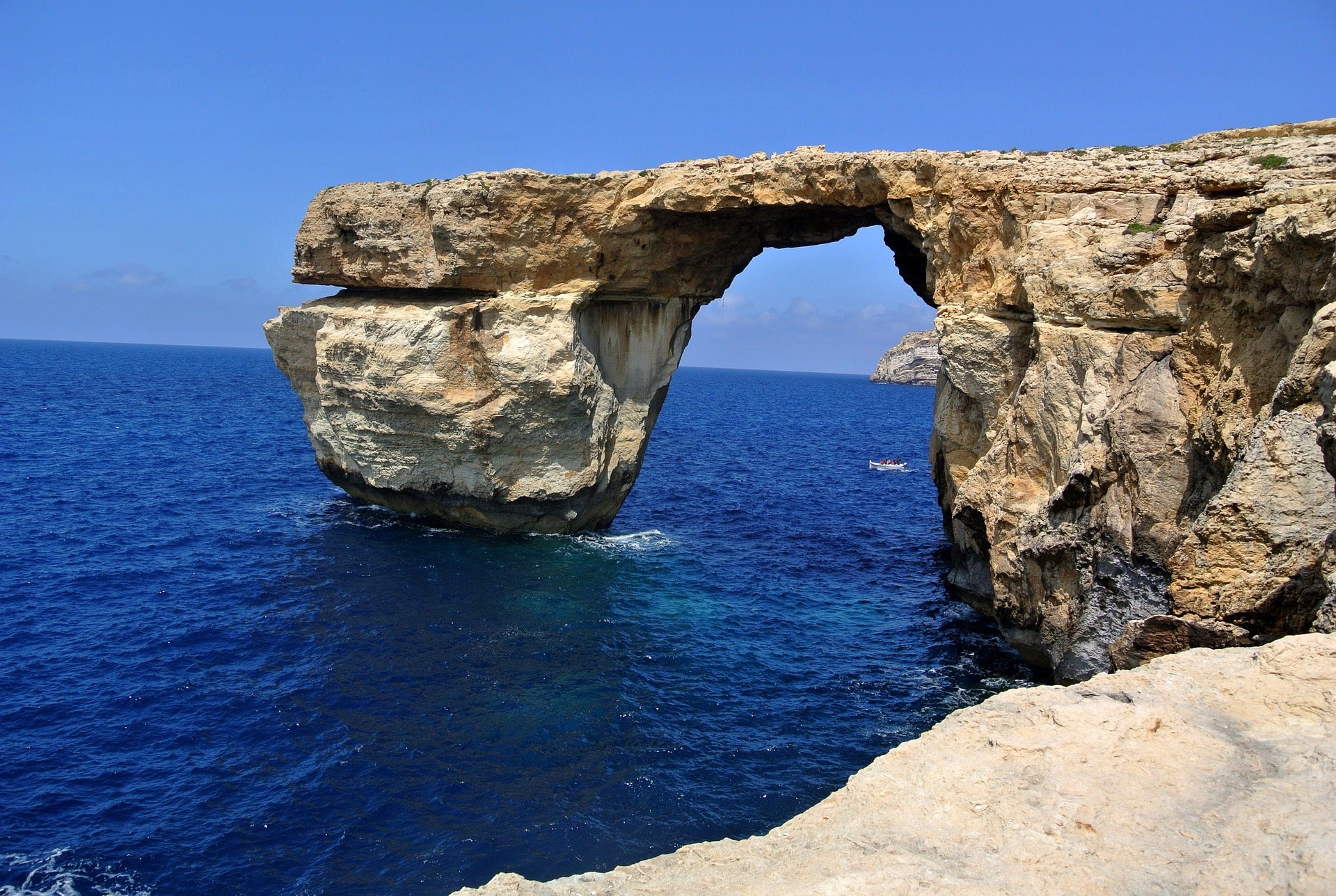 Swim on the clear waters of Ramla Bay
Widely known as Gozo's only sandy beach, soak in the idyllic soft, yellow sand and crystal clear waters of Ramla Bay. If you want to avoid the crowds, the best time to go is either during early in the morning or late in the evenings. There are umbrellas and sun lounges available for rent, with a bar and ice cream truck parked on the beach entrance for quick eats as well.
If you're up for an adventure, explore the Calypso Cave nearby, as well as the ruins of a 2,000-year-old Roman villa.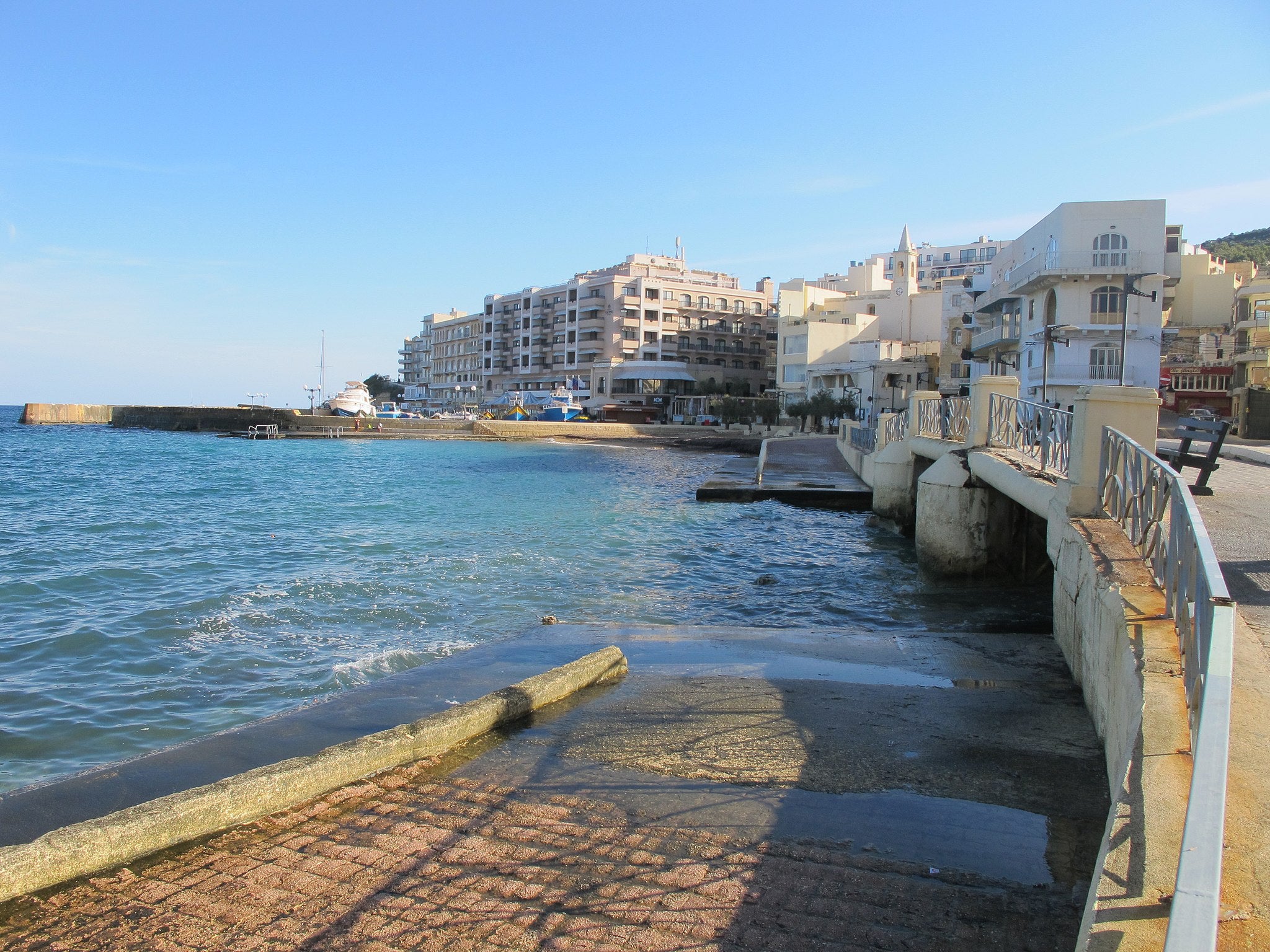 Wine and dine at the Tal-Massar Winery
Tal-Massar Winery is one of the most popular tourist destinations in the island. Here, visitors learn all about the different wines produced in the winery ‒ from the vineyard's history up to the winemaking process itself. The vineyard itself is breathtakingly beautiful in its own right, with an overlooking view of the sea.
Diners can experience a wine tasting session coupled with three local Gozitan treats ‒ the Gozitan sheep cheese, Gozitan crackers, and their traditional authentic bread paired with sun-dried tomatoes.
Marvel in the beauty of the Our Lady of Ta' Pinu Basilica
Arguably the most beautiful parish church in Gozo, Our Lady of Ta' Pinu Basilica sits on the edge of the picturesque seaside cliff, giving one breathtaking view in a serene atmosphere. Dated back as early as 1534, the Basilica holds numerous religious and spiritual ceremonies. Guests can also admire its marvelous architecture and sculptures.
Visitors are free to go inside the church, however, must respect religious traditions such as wearing proper attire.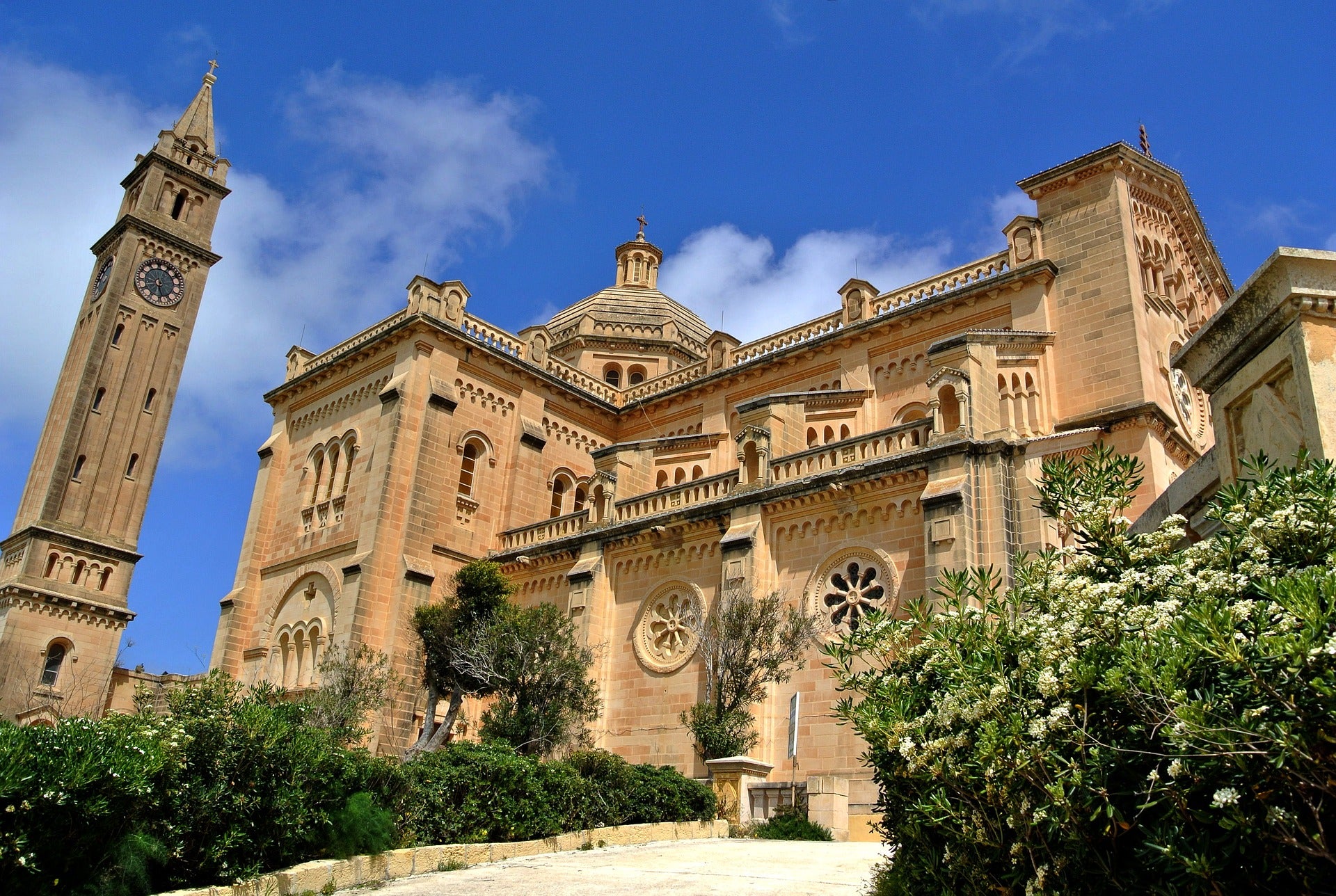 Visit Gozo's largest church
Found in the historic Xewkija Village, (the oldest village in the island,) Xewkija Rotunda is Gozo's most significant religious monument to date. Its dome is very much distinctive and visible all throughout the island. Build in the 20th century it is the third largest dome in the world with the Saint Peter's Basilica in Rome being the largest.
Inside its massive white limestone interior, you'd see eight beautifully columns supporting the dome, and intricately decorated with beautiful sculptures and paintings. The altar and floor are made from precious marbles from Carrara, Italy.
Approximately five kilometers from Xewkija is Mgarr ix-Xini, a beautiful inlet with a pebbled beach that is a top destination among swimmers, and snorkelers.
See the oldest standing stones in the world
The Ggantija Temples are built somewhere in between 4,100 and 2,500 BC and are made of massive Coraline limestones that weigh for about 50 tons each. They're older than the Stonehenge and even the Egyptian pyramids. Today, the Ggantija Temples are Gozo's prime heritage site with enchanting Gozitan folklore living surrounding its temples up to this day.
Before you arrive at the actual temple site, you'll pass by gorgeous views of the countryside. Moreover, the structure itself is well maintained ‒ the actual ruins are filled with vibrant and colorful flowers.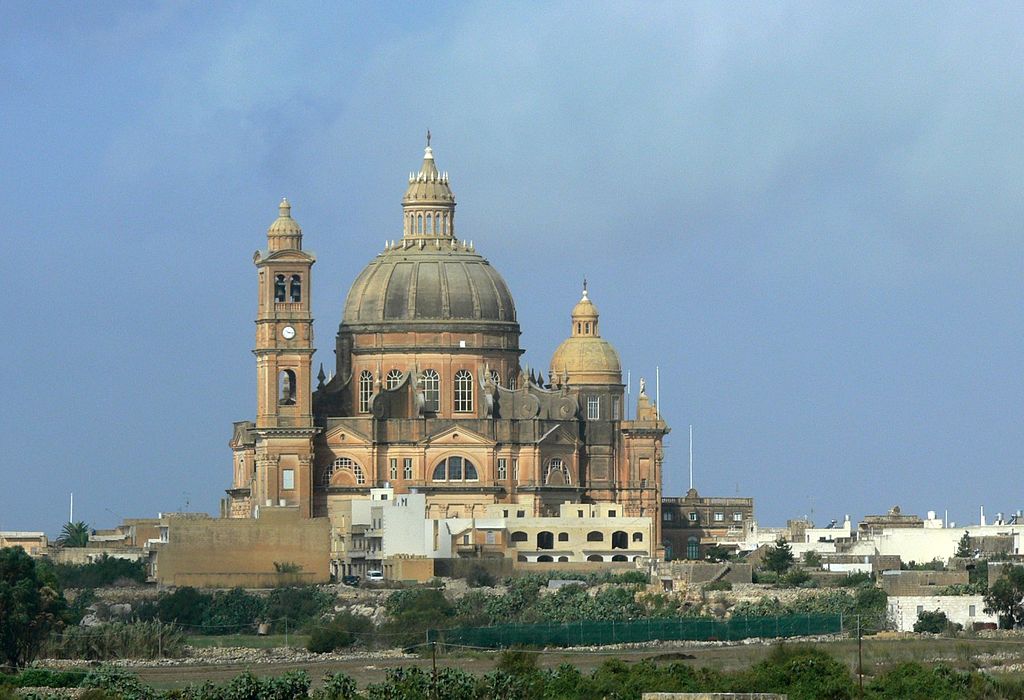 Pop by the charming village of Marsalforn
Found between Zebbug and Xaghra, Marsalfor is one of the island's three main fishing villages. It's evident up to this day, as a large number of fishing boats populate on the side of the bay.
Today, this village is transforms into Gozo's main tourist attraction with many excellent restaurants lining along the boardwalk. It's the perfect stop for lunch and dinner as you satisfy your taste buds. If you're craving for dessert, head over to The Candy Cafe'. Also, don't dare miss the famous Gozitan ice cream from Granola.
What's more, there are ample areas for swimming and snorkeling. Various fun-filled activities are available as well such as booking of boat trips, two-wheel rentals, and several driving schools.
Notice:
OutsidePursuits.com is a participant in the Amazon Services LLC Associates Program, an affiliate advertising program. OutsidePursuits.com earns fees from products sold through qualifying purchases by linking to Amazon.com. Amazon offers a commission on products sold through their affiliate links.