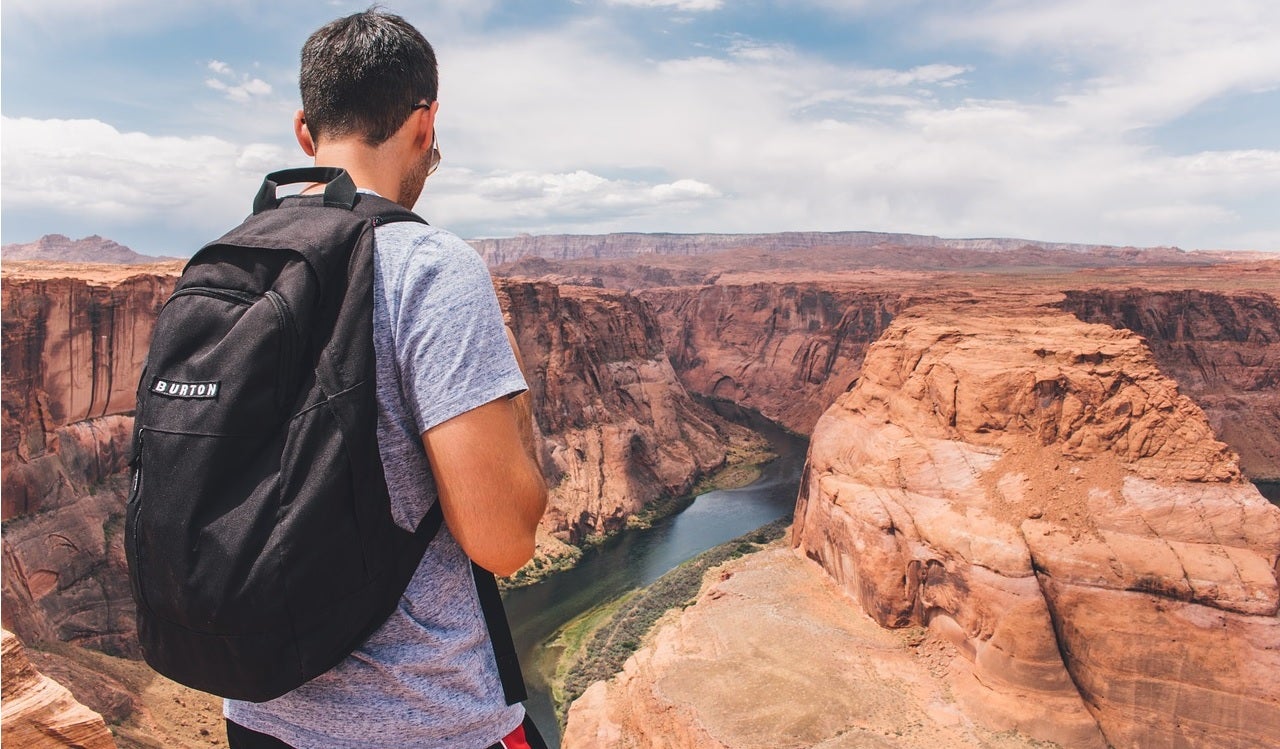 Our Editors independently research, test, and rate what we feel are the best products. We use affiliate links and may receive a small commission on purchases.
Beautiful, sunny weather lends itself well to hiking through some of the world's most beautiful national parks and mountain ranges. However, exerting yourself in the great outdoors on warm days can be dangerous, so it pays to be prepared for the dangers that hot weather may throw your way.
This post will seek to allay any worries you may have, with some actionable advice that'll make the difference between an unforgettable hiking trip and one fraught with problems.
Choose the right destination for you
 Selecting the right venue for your hiking excursion is key, and there are numerous different options out there depending on your skill level and what you want to get out of your outdoorsy summertime break.
If you're after a multi-day challenge that'll lead you through some wild and unspoiled scenery, a portion (or the whole) of the Camino Santiago in Northern Spain or the Yosemite Grand Traverse is for you.
Alternatively, a more manageable hiking holiday in Lanzarote might be preferable. The island offers an otherworldly set of dormant volcanoes that make up the Timanfaya National Park – all readily hikeable – and however far you head into the volcanoes, you're only a few miles away from a beach and an ice-cold beer or two. A compact holiday like this has its advantages, as you can decide to stop your hike early for a lounge by the pool – all while taking in the glorious scenery.
Be heat-savvy
Avoiding the midday sun is an obvious step towards keeping cool and making sure your excursion is fun throughout, but plenty of hard-nosed adventurers ignore this vital advice and hike through midday and beyond.
While this is technically possible, we don't recommend it. By doing so, you're leaving yourself open to heat exhaustion and heat stroke, the latter of which is potentially deadly, especially in remote areas. Find a shady spot for a few hours when the sun is at its height, and do the bulk of your walking in the early morning – this is crucial if you're on a multi-day trip, as you don't want to be setting your tent up in the dark after arriving late.
Backpack and clothing essentials 
Just like cold weather, warm weather requires specific clothing for body temperature regulation, especially if you're hiking a challenging route. Swap cotton t-shirts for a technical tee with sweat-wicking technology, as this will keep you cooler – and don't be afraid to sacrifice fashion for a big sun hat with a neck flap, to deflect the sun's punishing rays and prevent sunburn.
Keep hydrated and bring 2-3 liters of water – this can easily be stored in a backpack reservoir such as a Camelbak. Combine this with sports drinks and rehydration tablets to make sure you don't lapse into dehydration, as these products contain electrolytes and vital salts that are lost in your sweat.
What to do if heatstroke hits 
You can prepare as much as you like, but sometimes the warm weather gets the better of you. Knowing what to do in this situation is paramount, whether you're on your own or in a group.
The key is to recognize when you might be suffering from heat exhaustion, and take appropriate steps. Don't try to push through the pain barrier – instead, drink plenty of water in the shade and rest for a decent amount of time until your lightheadedness recedes.
If heatstroke strikes, inform the emergency services immediately (make sure you know the emergency number for whatever country you're in) and apply cold water or ice packs to the person's body, and move them into shade if possible. This is a critical situation but one that can be avoided if precautions are taken.
Of course, the most important aspect of a summertime hiking trip should be the ability to enjoy the great outdoors and marvel at nature's glorious variety. This, alongside the precautions listed above, should be at the forefront of your mind as you plan an unforgettable trip.
Notice:
OutsidePursuits.com is a participant in the Amazon Services LLC Associates Program, an affiliate advertising program. OutsidePursuits.com earns fees from products sold through qualifying purchases by linking to Amazon.com. Amazon offers a commission on products sold through their affiliate links.