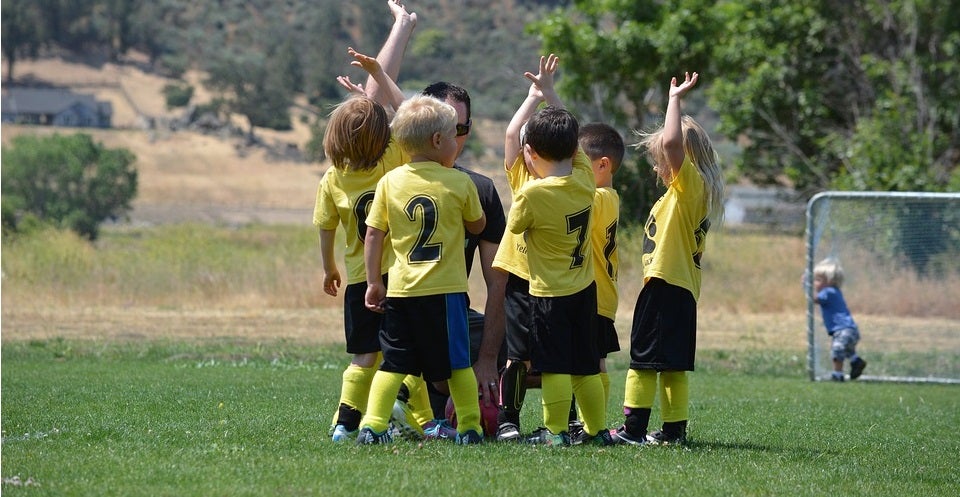 Our Editors independently research, test, and rate what we feel are the best products. We use affiliate links and may receive a small commission on purchases.
How many times have you encouraged your kids to get off the electronics and get outside, only to hear there's nothing to do !?  Don't feel bad. You're in the good company of other parents.  It's just the nature of the beast(s).
It's as if kids are hardwired to respond that way to your efforts to get them active. You come up with creative ideas and they respond that's boring.
We've come up with some not-so-common (and non-boring) activities that may pique their interest. These sports can provide new challenges for kids and parents alike!
#1 Disc Golf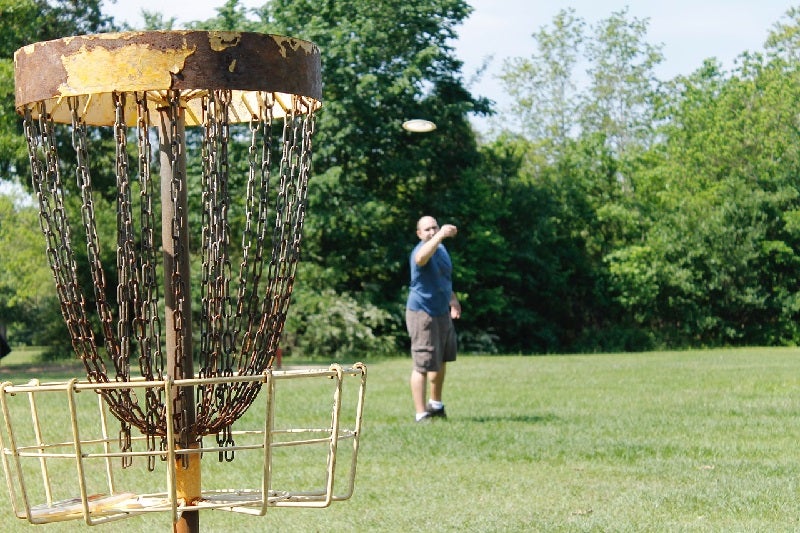 How often has disc golf crossed your mind as something novel to try?  It's probably never occurred to you, as it's a relatively obscure sport. In spite of it's underappreciated status, disc golf, also known as frisbee golf, is actually a recognized sport with its own professional association.
Disc golf  was developed in the early 1900's in Canada.  The objective is to successfully land the disc in standing targets in as few tries as possible.  Most courses have between 9 to 18 "holes".   Each hole has an established par, much like golf.
Disc golf is a fun way to get some fresh air and it's inexpensive. This means only a small investment on your part to let the kids give it a whirl.  A beginner set of discs will cost you around 20 bucks.  If you're more serious about the sport, a set can run up to $45.
Beginner disc golf sets come with three different sized discs- the driver, the midrange, and the putter.  Each has its own purpose.  The driver is intended for use from the tee, when you're aiming to move the disc over a long distance. The putter is for short distances, which you would use as you approach the target.  The mid-range is for, well, mid-range.
Disc golf is great for improving eye-hand coordination.  Practice targets can be purchased for your yard.  They even have targets for smaller children that can be used both indoor and out. Most towns have full-length courses.  A quick google search will pull them up in your area.
#2 Inline/Roller Skating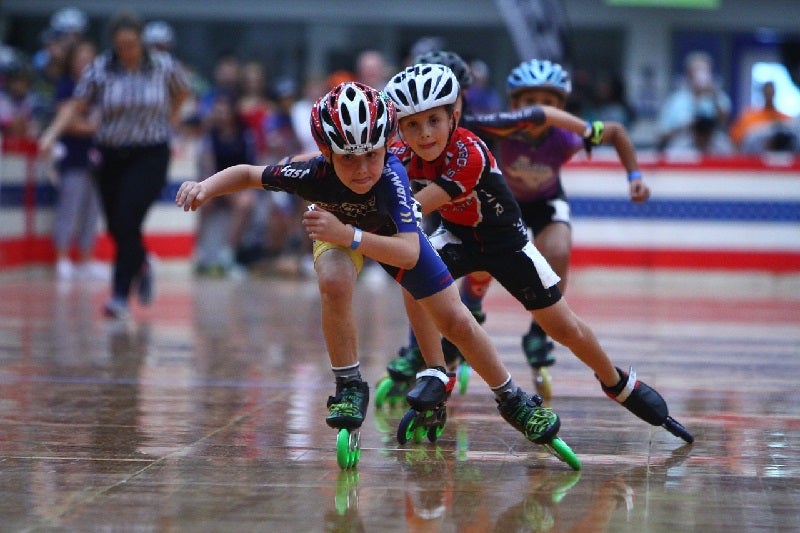 Inline skating, popularly knows as "roller-blading", was all the rage when they were first introduced in the 1980's. Today you see fewer roller-bladers out and about, but they are still an excellent activity both for exercise and recreation.
Protective gear is a must, as you can work up a good speed with inline skates.  Essential gear includes a well-fitted helmet, wrist guards, knee guards, and elbow guards.
The beauty of inline skating as an activity its transportability.  With skates and gear in hand, anywhere you find a smooth surface is suitable for inline skating.  Many communities have bike/walking trails where inline skates can be used.
Don't forget about your local skating rink as an option.  You might be more successful at nudging those sluggish kids off the couch if you throw in a slice of pizza and a soda!  Skating rinks typically offer inline skate rentals, along with your traditional roller skates.
#3 Skateboarding/Longboarding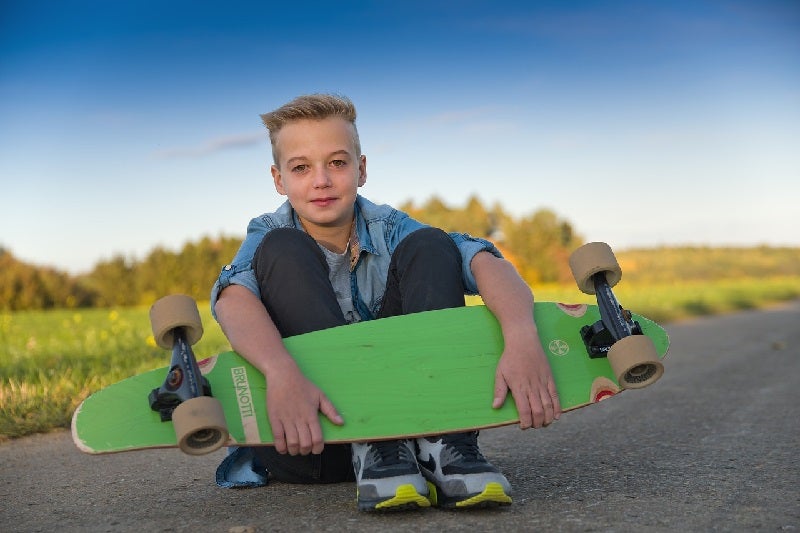 Longboarding was developed in the 40's and 50's by Hawaiian surfers for use as an alternative to puny waves.  Similar to the original skateboard, longboards have four wheels but, as the name suggests, they are longer and they come in different shapes.
If your kids like speed this may be just the thing for them, as riders can get boards moving up to 50 mph.  For this reason, don't forget to gear up your daredevils with protective equipment, including a helmet and pads. Some riders also use padded shorts and spine protectors.
Like inline skating, longboards are easily transportable so can be used on sidewalks or any other smooth surface. The skateboard culture has promoted the construction of skateboard parks. There is very likely one near you.
Kahuna Sticks are an adjunct piece of equipment that isn't necessary but some riders like using them.  Kahuna Sticks allow you to propel yourself while keeping both feet on the board.  Used like a paddle of sorts, the stick resembles a cane which you push against the ground to move you along.
Skateboarding and riding scooters add them to your arsenal of parental tricks for prompting your kids to be more active. Scooters are not just for kids! There are adult scooters as well! With a little initiative on your part you may get your kids outside to try these fun sports, but shhhh… Don't tell them it's good for them!
#4 Metal Detecting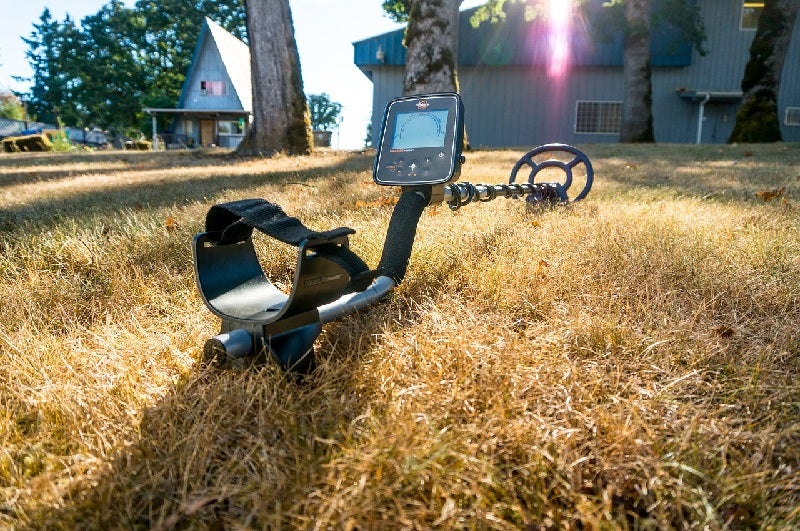 You don't have to be a 75 year old beachcombing retiree to enjoy using a metal detector.  What kid wouldn't love to imagine themselves unearthing real buried treasure?  While beaches appear to be the most popular places to scan for hidden riches, metal detecting is an activity that can be enjoyed anywhere.
Keep the kids motivated by burying treasure around the yard, a field, or in a nearby park.  One creative parent I know put together a scavenger hunt for the neighborhood kids by hiding a variety of metal items in her yard.  That was an adventure that kept the kids occupied for a while.
Your standard metal detector will locate coins, metal relics, jewelry, gold and silver.  Junior-sized detectors are specifically designed to be shorter and lighter than their adult counterparts.    Who knows?  By introducing your kids to this fun activity, not only will you get their brains working and their bodies moving, you may help them stumble upon a lifelong hobby!
#5 Archery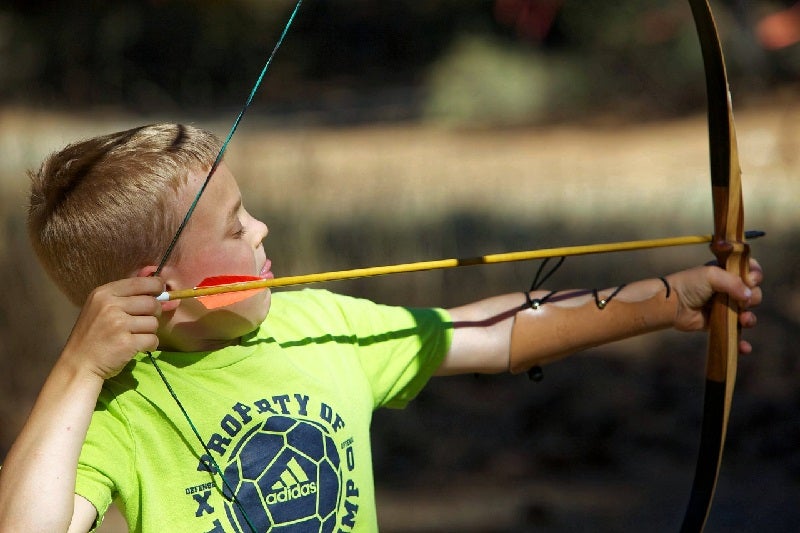 Archery originated as a hunting technique.  Today it is also practiced as a competitive sport and recreational activity.
To the casual observer, archery may seem like nothing more than just pulling back an arrow and letting it fly.  The sport actually involves technique, form, and focus.  Formal lessons are the ideal way to introduce kids to archery, especially so they can learn important safety measures.
Archery offers a variety of benefits for kids.   For one, it can teach them to tune out distractions.  This skill is necessary in order for them to focus on form and aim.
Building the upper body is another advantage of archery.   If you've never attempted to draw a bow, you probably don't realize how tight they are.  The action of drawing a recurve bow requires a good amount of core and upper body strength.
Archery improves kids' coordination.  There are several things to consider when aiming for the target- your stance, the grip on your bow;   all of these things have to be coordinated in order to get a good shot.
Archery is probably not your go-to activity when trying to coax the kids of the couch, but it certainly is something novel, and for that reason, may catch their attention.
#6 Paintball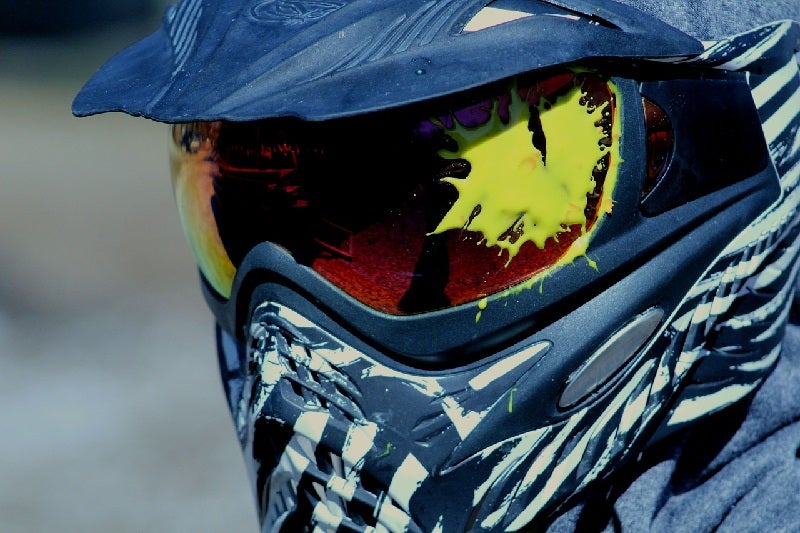 What is not fun about paintballing?  First, the ammunition is colorful, dye-filled capsules that explode on impact.  You use real-live people as targets, who hopefully are using crucial protective gear.  It involves skill in terms of timing and aim.  The obstacle courses are challenging.
It involves critical thinking and quick reflexes.
Paintball is a game of elimination, usually with the objective of capturing a marker which belongs to your adversary (capturing the flag).  Typically there are game fields where you pay an entry fee.  These locales have the terrain prepared and rental gear and equipment; but there's no reason you can't invest in your own equipment and set up a game field of your own if your kids really get into this activity.
Understandably, parents may be concerned about the paintball safety.  With proper preparation and sturdy protective gear, your kids can enjoy this activity and stay out of harm's way.
At a minimum you will want them to wear a mask.  Other safety gear includes protectors for the neck, chest, and back, as well as gloves and knee pads. Beginner paintball guns are inexpensive and can be had for under $100.
Paintballs fly at an average speed of 240 to 280 feet per second, or 163 – 190 mph, so while getting hit won't do serious bodily harm, the impact sure can smart.  For this reason, thick clothing is recommended. For those who really get into paintballing, specialized clothing is available on the market.
We are confident that at least one of our six recommended activities will appeal to your kids, and help you to peel them off the couch and away from their electronics, but don't take our word for it.  Get them kid-tested and see for yourself!
Notice:
OutsidePursuits.com is a participant in the Amazon Services LLC Associates Program, an affiliate advertising program. OutsidePursuits.com earns fees from products sold through qualifying purchases by linking to Amazon.com. Amazon offers a commission on products sold through their affiliate links.