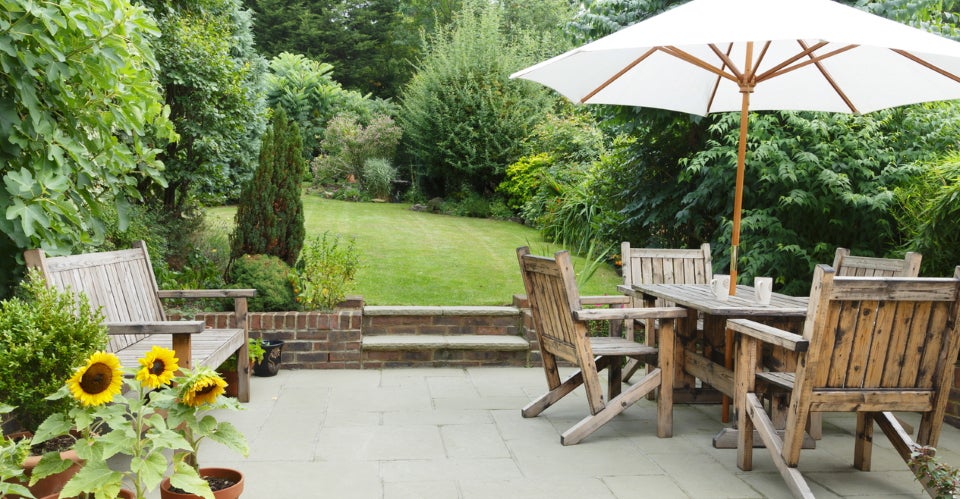 Our Editors independently research, test, and rate what we feel are the best products. We use affiliate links and may receive a small commission on purchases.
You want your home to be your own special place, which is why it is so important to get the best items for around your home. By reading on, you can learn about some amazing products that you should invest in for your home to maximize your space and give you the home of your dreams.
Outdoor Storage Solutions
Outdoor storage can be a big problem for people because they want a convenient location to store their outdoor tools or other items. Storage sheds come in different styles and sizes, allowing you to find the perfect outdoor storage solution for your needs.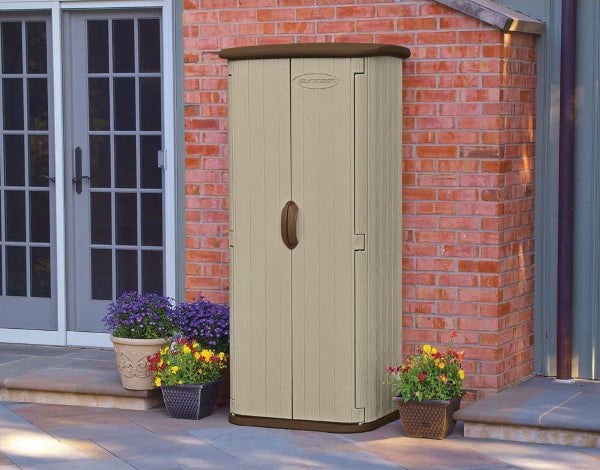 For instance, the Suncast Vertical Utility Shed is a tall but slim option for an outdoor storage solution if you are limited with space. However, if you have a lot of stuff and plenty of space, the Suncast Tremont Outdoor Storage solution offers 80 sq. ft. of storage space.
You can get quality sheds in a wide variety of different materials such as plastic, steel, or even classic wooden sheds.
Greenhouse Kits
Greenhouses are great structures to have for your home, especially if you love growing plants. The problem is that there are so many greenhouse kits on the market today that you need to know what features to look for and other things to consider when choosing a greenhouse kit.
For instance, size is a major consideration. Do you already have plants that you want to put in the greenhouse? Are you buying plants along with the greenhouse? What types of plants are you going to have in there?
These are things that are important to think about when looking at sizes for your greenhouse. You also have to consider the insulation, depending on the climate where you live.
LED Grow Lights
Whether you brought your plants inside to protect them from the elements or you are growing plants inside, having the right grow lights are crucial to their health.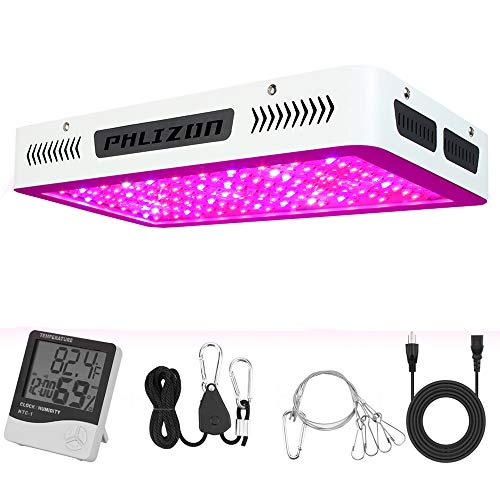 LED grow lights are an energy efficient solution that offers you the right amount of warmth and sunlight to grow your plants. You need to make sure that you have the right level of intensity as well as the ability to adjust the intensity as needed when you are purchasing lights.
Hydroponic Grow Tents
Sometimes growing plants outside isn't an option for you. Maybe you live in an area with harsh climate that isn't very optimal for a healthy garden. Or maybe you just don't have a lot of outdoor space to work with. If you have plenty of indoor space, then you may want to consider a hydroponic grow tent.
These can almost work like an indoor greenhouse, so that means you need to consider the size of your yield before purchasing one of these options. Grow tents are great because it allows users to create the perfect environment for their growing garden.
Aerogarden Systems
Sometimes you don't have a lot of space in your home, but you still want options to grow various plants. What's great about the aerogarden systems is that this can be an easy way to grow healthy and organic produce in your house.
These are smaller systems, which are great for people who lack a lot of space in the home. There are some things to consider when you are choosing the best aerogarden system for your home.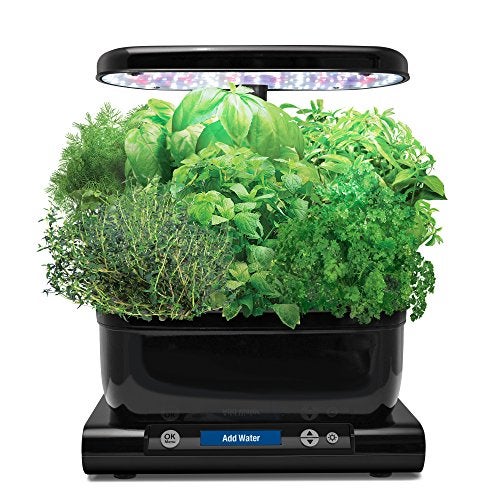 For one thing, if you don't have any window space to get natural light you want to make sure that you get something that has LED lighting included or purchase a separate grow light to ensure you get the right amount of warmth and lighting for your plants.
You also want to be sure that you pick something that will grow the plants that you are interested in growing.
Hydroponic Nutrients
Picking the hydroponic or aerogarden setup for your home is only half of the battle. You also want to be sure that you pick nutrients that will give your garden the best chance to flourish.
This is really just plant food, but it is extremely important for your hydroponic garden because there is no soil to offer nutrients for your plants. There are a few things to consider when picking your nutrients, such as how many components are in your system and whether you want liquid or solid forms.
Solid hydroponic nutrients are a cheaper alternative, but liquid nutrients are easier to use. One-part component systems are the easiest ones to use, but multi-component systems give you the ability to customize the system based on your specific needs.
Hygrometers/Moisture Meters
Hygrometers are systems that measure humidity, which are especially popular for use in places like greenhouses. These are important tools to have because you want to closely monitor the moisture content in the hard materials around your home, especially with an indoor garden.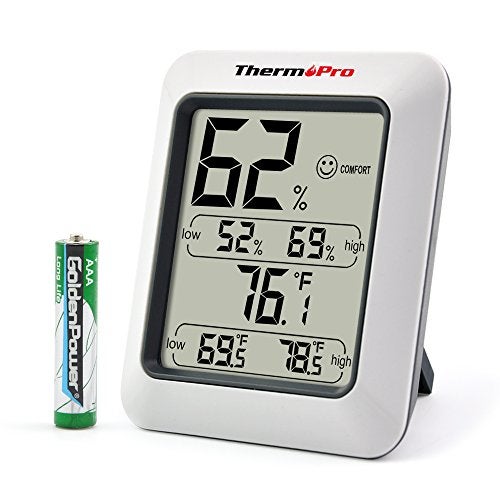 Having too much moisture in the home can cause issues like mold and mildew, which can lead to health problems. For residential use, you can pick cheaper options like the AcuRite or ThermoPro hydrometers.
Each type of hygrometer has their own pros and cons, so consider how accurate you need your hygrometer to be and what you will be using it for.
Soil pH Meters/Testers
In order to grow the best quality and healthier plants, you will want to find the best and most cost-effective way to test your soil. Soil kits and other soil testing methods can be very costly. Fortunately, there are soil pH testers and meters that you can purchase for use at home.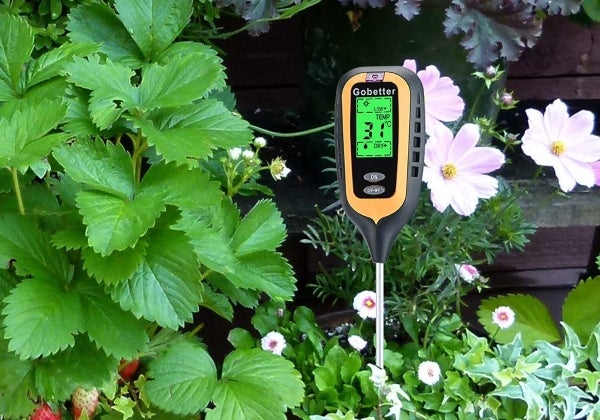 The fact is that pH levels in your soil can make or break your garden. If the soil is too damp, the roots will rot causing you to have unhealthy plants. If they are too dry, they will just shrivel up and die or become too stunted to be viable plants.
You want a tester that is accurate, but any other features are up to what you are looking for like one that offers additional information on your soil.
Indoor Herb Garden Kits
There's nothing quite like fresh herbs in your cooking, which is why having an herb garden is so important.
Whether you want to avoid the need to bring your garden inside every winter or you just don't have the outdoor space for a garden, an indoor herb garden kit can be exactly what you need.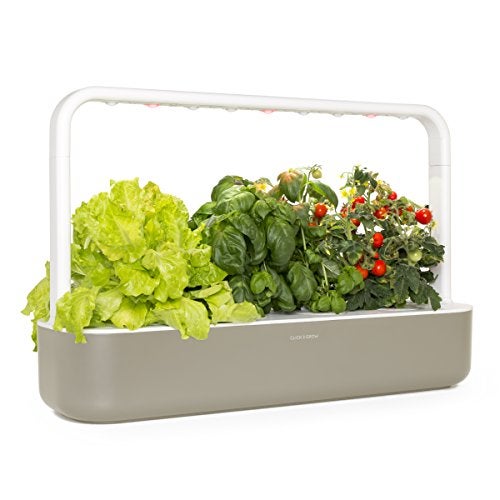 There are several different options for herb garden kits, including traditional gardens or hydroponic gardens. Whatever your indoor herb garden needs are, you can find something that works for your home here.
Solar Garden Landscape Lights
Solar garden landscape lights can give you the opportunity for highlighting your landscape. Since these are solar-powered, they are an energy efficient option that also offers you convenience since you don't have to worry about wire placements.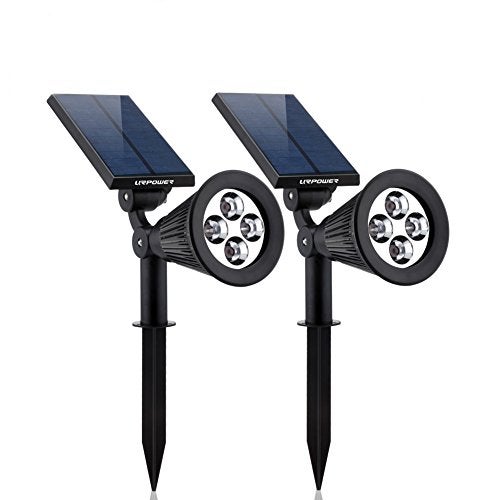 These are very simple items to use, you just have to put them together and stick them in the ground. When it's dark, the sensor will trigger the lights to turn on. What's great about solar lights is that there is such a wide variety of styles that you can really choose something perfect for your curb appeal.
Outdoor Solar Lights
Outdoor solar lights are excellent options to save you money on your energy costs and give you lighting solutions without worrying about wiring new lights up. They are easy to install where you need lighting the most.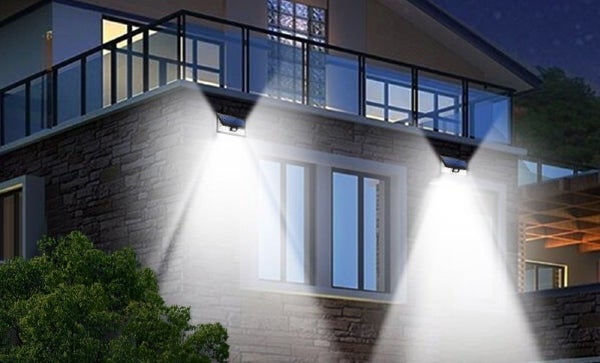 Outdoor solar lights, like the Litom Outdoor Solar Flood Lights, are low maintenance options that you can set up wherever you want as long as they get plenty of sunlight to get charged.
Bug Zappers
There's nothing quite like spending a gorgeous night outside, except when there are bugs everywhere bothering you. Bug zappers are a perfect outdoor solution for this problem.
There are different styles of bug zappers that are meant for different uses: vertical zappers, horizontal zappers, lightbulb zappers, and non-luminescent zappers. There are pros and cons to each of these types, so it is important to think about what your needs are before purchasing a bug zapper.
For instance, horizontal bug zappers are typically for interior use since they aren't waterproof while vertical ones are for exterior use.
Food Dehydrators
Dried fruits and vegetables are popular snacks, as are various types of jerky. To enjoy these snacks at home, you will want to invest in a food dehydrator. When you are buying a food dehydrator, you first need to think about the type of food you will be using it for.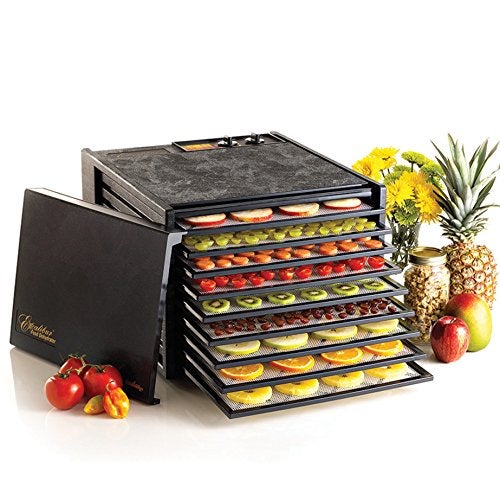 If you are going to make jerky of some sort, you need to purchase a unit that can reach the right temperature to cook the meat according to safety standards. There is quite a price range for food dehydrators, so you also need to keep your budget in mind.
Wheelbarrow
Wheelbarrows are very useful tools to have whenever you are doing any work outside. There are versatile products that can serve a wide variety of purposes depending on the type of wheelbarrow that you purchase.
You want one that has a solid construction to it to ensure durability when you are outside working. There are still traditional models with 1 wheel, but now you can get models with 2 or 4 wheels for more stability.
Pruning Shears
Pruning shears are important tools to tend to your gardening. However, you may not realize that not all pruning shears are made equal.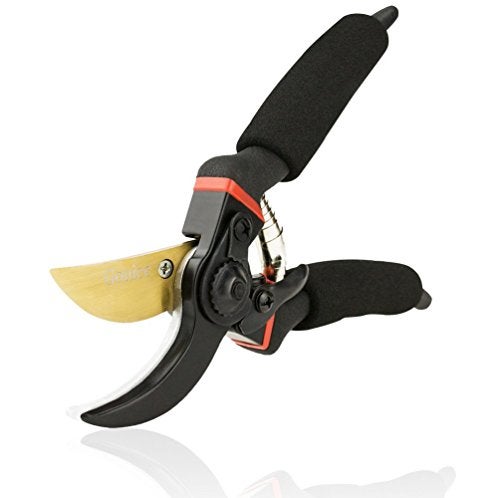 If you have a lot of different plants, a versatile option like the bypass pruning shears are the best choice. Anvil pruning shears are very sharp and strong and options. You want to make sure that you choose a blade that is strong enough for your needs.
Solar Pool Covers
To heat your pool, you need the best solar pool cover. There are different options for both inground and above ground pools. Thickness doesn't affect the evaporation of your pool, but it does offer the best insulation depending on how thick it is. So if you have a heater for your pool, then you want something with more insulation. It is important that you get a cover that properly fits your pool to get the most benefit from it.
Bounce House
Bounce houses are great items to have, especially if you throw a lot of parties for your kids. You could rent these items, but you will spent more on the rentals than you will if you just purchase this item yourself.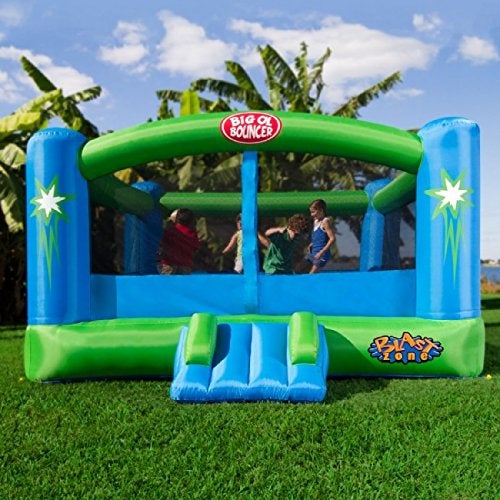 You do have to pay attention to the maximum weight limits for the bouncy house when using them to ensure the safety of your kids.
Backyard gazebos are perfect items to have to transform your backyard into an outdoor oasis. You need to know what type of gazebo would best meet your needs.
Do you want something with netting to keep the bugs out? Do you need something big enough for outdoor furniture?
Think about how much space you have to work with in your backyard as well as what you intend to use it for before you invest in a backyard gazebo.
Winter Safety Pool Covers
When you have an inground pool, a winter safety pool cover is an important item to have to keep your pool and your family safe.
It is a good idea to choose a pool cover that is easy to install, such as covers that are weighted down along the perimeter of your pool.
Again, it is important to pick one that is the proper size for your pool in order for it to be a truly safe option.
Wood Burning Stoves
Wood burning stoves can offer you both ambience and warmth in your room whenever you need it. To get the right wood burning stove for your home, you first need to think about the space in your room.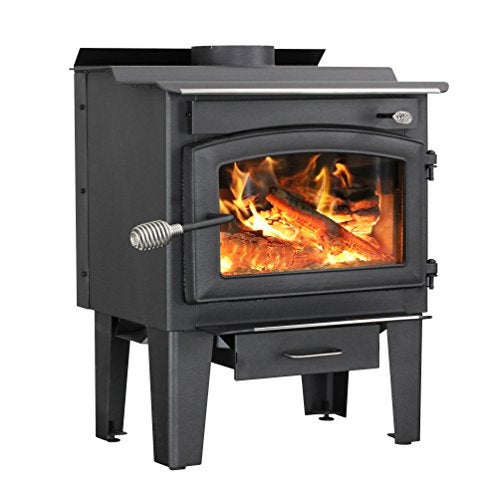 You want to make sure that the stove is strong enough to adequately eat the space in an efficient manner.
Shade Sail/Sun Canopy
These are a cost effective way to offer shade in your outdoor entertaining areas. You want to choose something that is made with a heavier material or has UV protection to keep you safe from the harmful rays outside.
Shade sails and sun canopies are made to be easy to install and take down as needed, making it simple to keep cool and protected outside.
Notice:
OutsidePursuits.com is a participant in the Amazon Services LLC Associates Program, an affiliate advertising program. OutsidePursuits.com earns fees from products sold through qualifying purchases by linking to Amazon.com. Amazon offers a commission on products sold through their affiliate links.