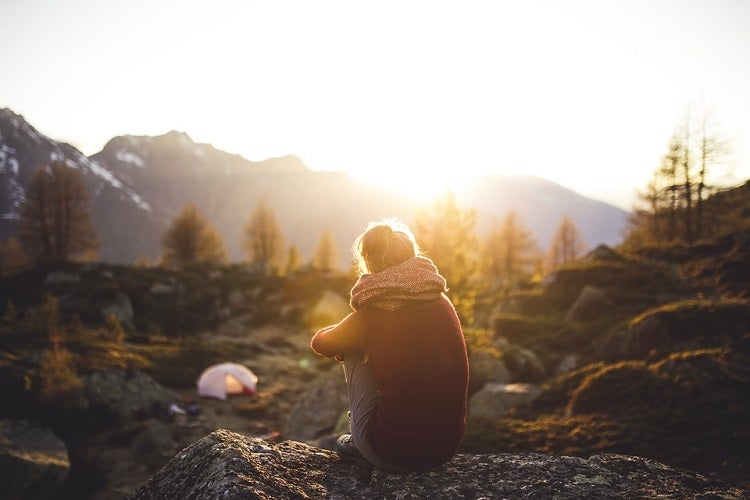 Our Editors independently research, test, and rate what we feel are the best products. We use affiliate links and may receive a small commission on purchases.
Solitary camping is a truly a unique and life-changing experience. There are various reasons why people decide to camp alone.
Perhaps you have chosen to go solo tripping for peace, there's no one you can go with, or your friends canceled at the last minute.
Whatever the reason is, this guide lists what you need to know about camping alone to ensure that your solo tripping is safe and enjoyable.
Some points to consider when camping alone
The benefits of camping solo start at the simple fact that camping alone is easier, unlike planning a shared trip which has to be more deliberate and arranged. You can go where you want, eat what you want, travel whenever you want, and hike as long as you please.
Basically, solo tripping allows you to do whatever you wish. But it's also a time when you become more aware of yourself, your senses are more alive, and you find yourself examining and appreciating the complexities of nature deeper than ever before.
Camping alone is indeed a life-altering experience. But before setting your foot out the door, consider the following things first:

1. Knowledge of basic survival
Having a few camping misadventures with a group under your belt is preferred before attempting to go solo. With other people around, you're less careful and have probably committed a lot of "manageable" mistakes.
However, there's no room for wrongs when you're solo as it can be deadly because nobody can aid you in the case of unfortunate circumstances.
Before setting out, make sure you are skilled in navigation (know how to use a map, compass, and GPS), first-aid, building a shelter, and basic survival skills such as starting a fire with wet wood.
2. Lighten your load
Having no one by your side to help share the burden with is problematic. That's why packing light is the norm for solo campers.
For instance, you should consider water purification tablets or a water filter rather than bringing pans to boil water, a smaller or lightweight tent than the standard 3 to 4-people tent, and most importantly, bring food just for one person only.
Check out our complete camping checklist and cross out items you won't need so that you won't miss anything and lighten your load at the same time.
3. Notify someone of your plans
It's crucial that someone back home knows your daily plans, itineraries, and expected date of arrival. It's even more important that you keep them updated on changes in the plan and such.
This will keep them alert and prepared to call the authorities in case of emergency.
4. Educate yourself
When traveling solo, individuals should always consider the worst-case scenario and take measures to prevent or control it. In essence, devise a contingency plan.
Don't just acquire a route map of the place, research the place first and learn about the surrounding area as well – including the hazards, unsafe spots, tool or clothing requirements, and the presence of potentially dangerous large mammals.
5. Undergo a physical examination first
Just because you feel like camping solo this coming weekend doesn't mean you can have your way just like that. Get a full physical and consult your physician before the trip, especially if you're part of the older generation.
You wouldn't want any unpleasant surprises out there. Camping solo isn't the nicest time to pass a kidney stone, get a fever, or suffer a heart attack. Besides, your physician can give you a list of essential medications to take with you to camp.
Benefits of solo camping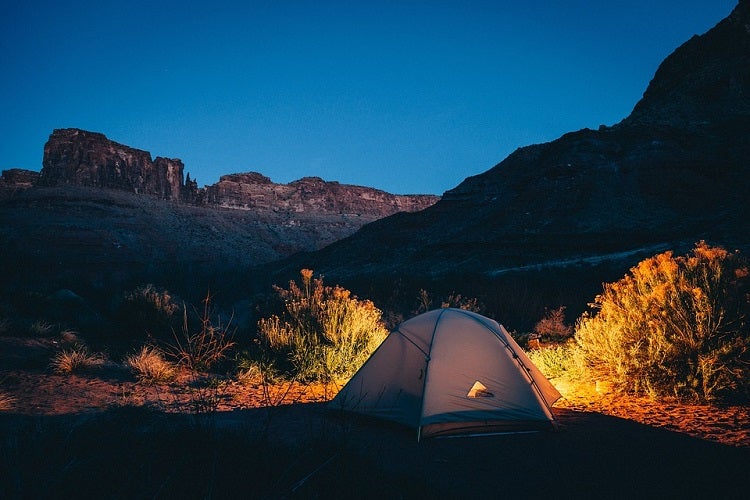 Develops self-reliance
When you're all alone in an enormous, open forest, who could you trust except yourself? Who could you lean on except yourself? Who could save you except yourself?
The beauty of solo camping is that it makes us aware that we can handle and care for ourselves without needing others. It makes us face our superficial fear of ghosts, bears, and other creepy things we see on movies.
You'll definitely feel independent and empowered after your first solo camping that you'll want to go solo every time.
Offers uninterrupted solitude
Want to go some place to meditate and find yourself? Do so alone. Traveling alone makes you feel and realize things you have never experienced before when you're always with the company of others.
Camping's simplicity makes soloists rely on the basic needs of humans – that is, food, shelter, and the opportunity of self-actualization.
It eliminates life's superfluous details. Most importantly, it frees us from society's conventions, the social media, and life responsibilities for a time, making us discover and focus more on our inner selves.
It's also great to have no one to nag and pressure you into something you don't want to do. Who would love zero distractions? We do!
Commune with nature
Speaking of nature… there's something magical, enticing, melancholic, and spiritual about being with nature by yourself.
You can't prevent communing with it — you discover stunning sights, sounds, objects, and smells that you've never seen or experienced before.
And the best part is, you can delight in nature as long as you like.. you can marvel at its endless beauty as much as you want.. all while simultaneously discovering a great deal about your inner self and soul.
Final Thoughts
There's nothing wrong with going solo camping. People may think you're an antisocial or something, but don't let them get in the way of achieving the desires of your wanderlust soul. After all, it's your life.
We guarantee you'll be having so much fun and consider it as a life-changing experience. However, you have to make certain preparations first, like the ones we mentioned in the first part of this post, for you to have a safe and sound journey.
Just delight at the moment, feel the tones and variations of nature, and release your inner selves! Remember, you only live once so you might as well try camping alone. Give it a shot. It's worth it!
Hey, camper! Have you tried camping alone? Where'd you go? What things have you learned and experience? Let us talk in the comments section below. Don't forget to share this post too. Happy camping!
Notice:
OutsidePursuits.com is a participant in the Amazon Services LLC Associates Program, an affiliate advertising program. OutsidePursuits.com earns fees from products sold through qualifying purchases by linking to Amazon.com. Amazon offers a commission on products sold through their affiliate links.