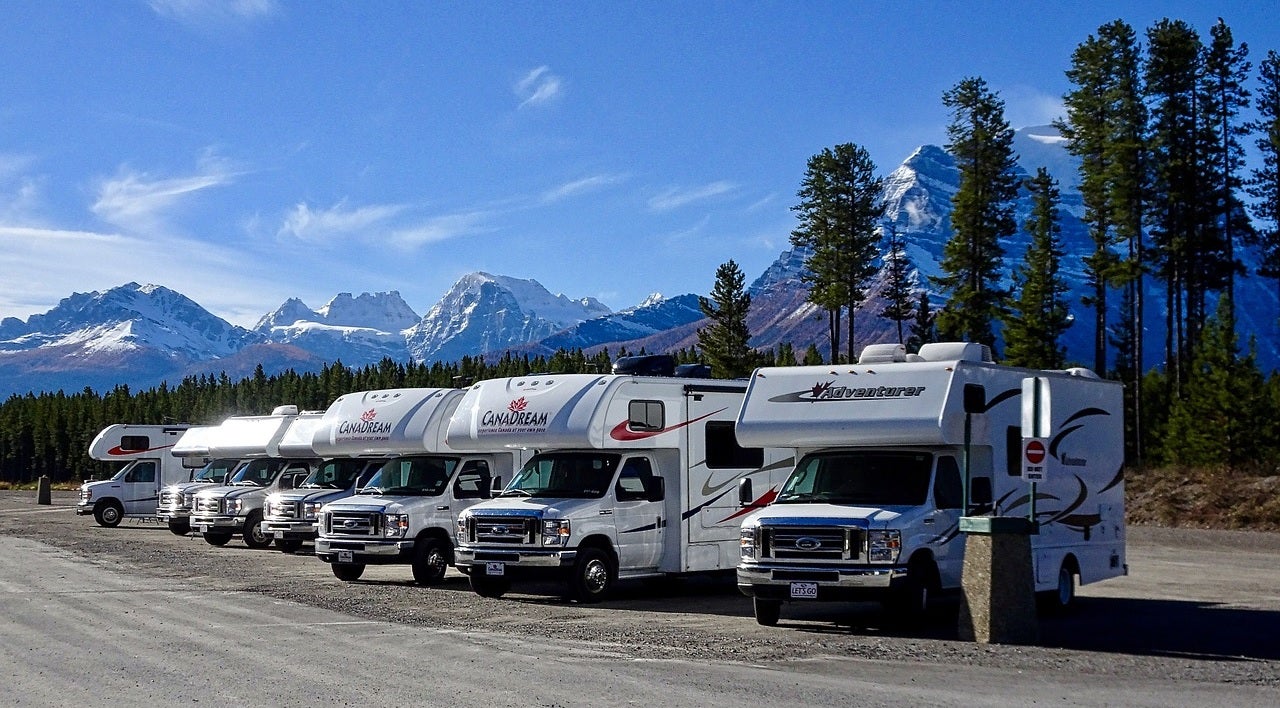 Our Editors independently research, test, and rate what we feel are the best products. We use affiliate links and may receive a small commission on purchases.
There are two types of motor home enthusiasts in this world: those who keep RV camping in the depths of winter, and those who don't.
It's understandable why many people choose the latter option. For them, the season is over. And so is the warmer weather, longer days, and (slightly) less chances of rain.
But it is becoming more common — thanks to an ageing population coming into retirement, and also due to advances in technology — for many motor home owners to keep the dream alive and the party going. No matter what the weather.
Whatever decision you make; it is important nonetheless to take proactive steps that will keep your motor home healthy over the winter months. Here's what you should do, in both circumstances.
Always keep your biggest enemy in mind — frozen water
There are two words that strike fear into the hearts of any motorhome owner. Those are "burst pipes".
During the winter months, water still in the system can freeze and expand. This expansion leads to a pipe burst, and consequently leaking water — which is by far and away one of the most disastrous and expensive incidents that can happen to a motorhome owner.
No incident of burst pipes is particularly good, but a burst pipe in a motorhome left unattended for three months (typically December to February) is likely to maximize damage.
If the point wasn't already clear, the most important thing you should do is drain down your motorhome in preparation for winter idleness and storage. This eliminates the possibility for bursting pipes.
But there are other conditions that you need to be aware of, that could cause water damage from some other reason. Here are a few things we would suggest to flush out and keep water out of your motorhome:
Inspect the roof and skylights for leaks and loose joints.
Drain your water heater unit — even if it has an automatic dump valve. Automatic valves are great and probably reliable. But do you really want to leave your motorhome's fate in the hands of a machine sensor? Do it yourself, to be on the safe side.
Locate the drain down valve and open it. Then open up all of the taps in your motorhome and let gravity squeeze out the stubborn drops. (You can buy drain down kits that essentially force air into the pipes and speed up this process.)
Flush the toilet, and add anti-freeze at a 3:1 ratio as it refills. Then flush it again. It should be dry now, but any lingering water is likely to have antifreeze in it anyway.
Some other tips that we could recommend:
Utilize the power of gravity. Try to park your motorhome so that it's on a hill and near a drain. The water will then flow seamlessly to it.
Remember to check your antifreeze levels. Most handbooks will recommend doing it once a year — and there's really no better time to do it than now.
If you are planning on living in your motorhome during the winter, you have the advantage of being the first response disaster crew to the scene of a frozen pipe. But that isn't good enough. You will still want to prevent a burst from happening in the first place.
Fortunately, just being in the motorhome will bring these chances down quite a bit. Presumably as you will be keeping warm; burning propane and using space-heaters from time to time. There are other things you can do as well:
Use heat tape on any pipes and hoses, particularly if they are external.
Keep the area where your water connects to your motorhome rig warm. This is fairly simple; a properly-mounted 40-watt bulb should do the trick.
Invest in a multi-sensor thermometer. A multi-sensor will help you to keep an eye on temperatures inside and outside the motorhome, and under the skirt. It can really help you to make informed, proactive decisions to prevent burst pipes.
If you are planning on parking up somewhere for a good while, then slide toppers are a great way to keep snow and water from gathering on the roof and entering your motorhome through skylights, solar panels and by any other means.
For idleness and storage: How to winterize your motorhome
If winter traveling isn't for you, then the end of the summer-season is the perfect time to give your motorhome a good old clean.
Really, there's no better time to do it. It will keep your motorhome fresh and help protect it over the winter (as we will see in a minute). And when the wanderlust returns in the spring, there's no better feeling than jumping right back into a clean and tidy motorhome for the start of the season.
Here is what we would recommend for the inside:
Remove all traces of food. Food in confined spaces can generate a musk that can be hard to eradicate. But food can also attract rodents and insects seeking shelter from the cold. You'd be surprised at the ingenuity some animals can display if it means the reward is shelter and an easy meal.
Remove all batteries, including the battery of the motorhome. You should keep them warm and dry in your home, where you can also easily remember to charge them up every 4 – 6 weeks.
Roll up any fabrics and either remove them entirely or keep them away from the walls to prevent mould growth.
Clear out any valuables. At least, hide them from plain sight. January, especially in the depths of winter, is one of the highest months for recorded thefts in motorhomes. While this means you have a higher chance of being burgled in the summer (after all, its presumed you will have a lot more belongings inside at that time), this also suggests thieves are on the prowl during the winter; looking to opportunistically steal from idle motorhomes.
And for the outside:
As mentioned above, you will want to inspect the roof for leaks and any loose joints especially around the AC unit to prevent water from making its way inside.
Then make sure the drain pipes and gutters are in good working condition, and that they aren't clogged with leaves or other detritus. Again, water is waiting for you to slip up so that it can wreak havoc.
Again, on the point of water: consider giving your electrics a little spray of WD-40 for extra protection against moisture.
Check the tires for punctures and for general road-worthiness.
Finally, we would recommend a big clean of the outer body. This isn't super-necessary, but it will keep your motorhome looking bright till next spring. Give it a good wash and wax, and apply a coating of overwintering fluid. Overwintering fluid effectively acts as a protective "jacket" that repels dirt, water, and germs.
Other key things to remember
A lot of people forget about their motorhomes for the entire duration of the winter. This is not good. Ideally, you should check up on it from time to time. It doesn't have to be every week, or every two weeks, but you should at least try to check up on it from time to time.
It's often a good idea to pick up a moisture detector (you can buy one for cheap online) and routinely test the interior of your motorhome. Any moisture level above 15 per cent is a problem.
Here are some other important things to do:
Go for a short drive. This will make sure the wheels aren't resting on the same points for extensive periods and help keep them in optimal condition.
Turn the air conditioning on. This will circulate air around the motorhome and clear out any humidity.
If the weather is really bad, try using a RV cover to provide further insulation from the cold and the moisture.
On living in a motorhome over winter
It isn't easy to live in a motorhome during the depths of winter, but that isn't to say it can't be a whole lot of fun. Here are a few things to keep in mind:
It is extremely unlikely that the temperature will dip below -15°C, but not impossible. If the temperature does look capable of descending to this low, then keep in mind that diesel will start to turn waxy and inefficient. You can add additives to combat this waxiness.
A 15 AMP power lead should be enough to keep the heating going, and to provide power to the battery, laptop, and mobile phones.
If you are spending considerable time in sub-zero temperatures, then you will need about 34 litres of propane a week.
Look out for the Grade 3 Insulation motorhome models for year round comfort. Keep an eye out for the code BS EN 1645-1. That is to signify that your model is equipped for dealing with winter conditions.
If you are looking for winter adventures, then there are three main types of motorhomes to consider: the A, B and C class models. The A class are the largest and most luxurious. They cost more to heat because they are bigger, but they often are better insulated and more comfortable.
The B class models are easier to heat because of their small size, and may be more suited to couples winter traveling on a budget. While the C class models often have the most family-friendly floor plans. Meaning they might be the better choice if you are on a bit of a budget and traveling with friends or family.
Which model you choose depends entirely on your circumstances, though be aware the larger models often get charged more for crossing privately-owned bridges — which could eat into your budget.
One final word…
Remember to never underestimate the power of water and excess moisture over the winter. If you are storing, check up regularly and give it a good clean and drain down. If you are traveling, well… look after yourself. Don't let it get too cold and don't let the pipes freeze. New to RVing? See our beginners guide to get started!
But most importantly, remember to have fun and enjoy life.
—
Neil Wright writes for We Buy Any Motorcaravan. Neil has written extensively on the challenges and rewards of winterising a caravan and winter living in a caravan. He has embraced both the UK and the fierce Canadian winter on his motorhome travels.
Notice:
OutsidePursuits.com is a participant in the Amazon Services LLC Associates Program, an affiliate advertising program. OutsidePursuits.com earns fees from products sold through qualifying purchases by linking to Amazon.com. Amazon offers a commission on products sold through their affiliate links.