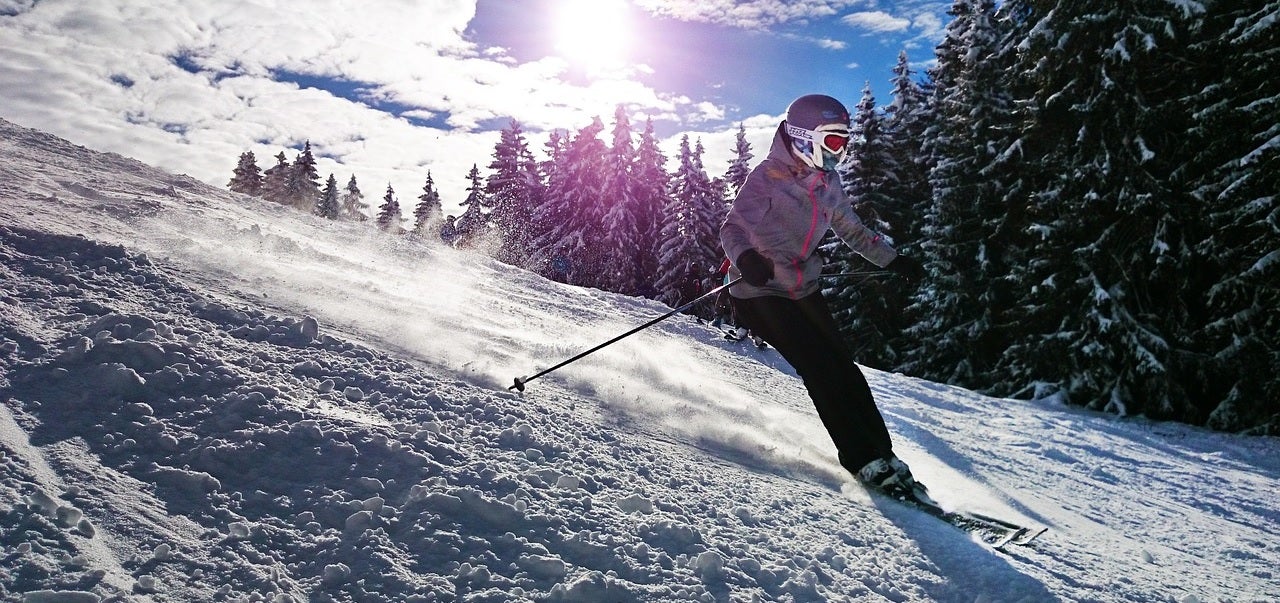 Our Editors independently research, test, and rate what we feel are the best products. We use affiliate links and may receive a small commission on purchases.
It's always exciting getting new ski gear – even when it's just clothing. New ski jackets somehow always make you feel faster, more agile, and of course make you look better!
However, it's highly recommended that you wash your jacket at least a few times during the ski season to reduce the chance of bacteria growth, ensure it lasts as long as possible, and keeps it functioning properly. If you're wondering how to wash a snowboarding jacket properly, you've come to the right place. Let's get started!
1. Machine Washing
This is probably the most popular method due to the fact that most of us have grown accustomed to washing all of our clothing this way. However, if you're going to do so make sure you never use ordinary detergent or fabric softener on your ski jacket as they can seriously break down the materials it's made out of.
This can not only ruin the waterproof coating but also the structural integrity, causing it to thin or even tear. Instead, always utilize a cleaner specially made for technical outerwear.
Before washing, close all zippers, flaps, tabs, etc. and check to make sure you haven't left anything in your pockets.
Wash your ski jacket all on its own – never with other articles of clothing, base layers, fabrics, etc.
Place it inside the washing machine, letting it complete a wash and rinse cycle at the temperature your snowboarding jacket label recommends.
Once washed, leave it to air dry (preferable) or if the label indicates you can tumble dry it in the dryer, do that. Just make sure it's on a low heat. These are the only two ways you should be drying it.
2. Hand Wash
This is the preferable washing method, though we understand it's not exactly feasible for everyone.
Once again, make sure all pockets are emptied.
Fill up the basin you'll be using to wash the jacket with cold water and the amount of cleaner indicated on the product container.
Rinse the jacket at least 2 times to ensure the cleaner is completely washed out.
Squeeze all excess water gently from your jacket. Make sure not to twist it as this can cause microscopic tears to the jacket and ultimately weaken it.
Leave it to air dry.
3. Fabrics
Let's break down the different fabrics your jacket may feature to make sure it's always properly cleaned.
Gore-Tex
When Gore-Tex is dirty, it essentially gets blocked which means the ability to waterproof and let the jacket breathe is negatively affected. What's cool about this material is that washing it actually helps bring the water repellent back to life and perform better.
Refer to the wash instructions on the jacket's label, and either hang dry or tumble dry on a gentle cycle (on warm).
Down
When down gets dirty, it won't insulate as it should. In these cases, place it through a regular cold wash cycle, and perhaps once more to ensure all cleaner is removed. Dry on the lowest heat setting on your dryer, and to help break up the chunks that may have formed, toss in a few clean tennis balls or a pair of clean shoes. As they're heavier, they will be thrown around and help break them into smaller pieces.
It may sound counter intuitive to put something like that inside with your jacket that you're trying to keep in good shape, but just trust us on this one.
Synthetic Insulation
If you only wear insulation friendly to ducks, then you'll need to pay special attention to it. We also recommend washing these by hand, or the gentlest cycle in a washing machine. If yours is a top-loading model or features rough agitators, just do it by hand as these can easily rip ski jackets. Use cold water only, and rinse well, tumble dry on low.
Stains
If you have a single stain on your jacket you may not necessarily want or be able to do a full wash. Depending on what the stain is from, you'll have to approach the removal process differently.
Oil-based: If your stain comes from something oil-based like sunscreen, we recommend getting out the dish soap and let it soak on the stain before moving it to soak in warm water.
Sap: If the runs you're going on have a lot of trees, then you may experience a jacket covered in sap. The best way to remove the sticky substance is to freeze it with an icepack to let it harden so you can try and chip away at it with a butter knife. After you've removed as much as you can, soak in warm water and rinse.
Summary
Now that you know exactly how to wash your ski jacket depending on the material, you'll be able to rest easy knowing it will last you throughout many seasons and get the most out of your investment. While they are definitely made to get dirty and take a beating, it's still important to properly maintain them so they keep you warm and comfortable.
Now that you know how to take care of your ski coat, it's time to improve your skills on the slopes! Here is our guide to skiing for beginners and how to get started snowboarding. Thanks for staying tuned with us and we'll see you again shortly. Happy skiing!
Notice:
OutsidePursuits.com is a participant in the Amazon Services LLC Associates Program, an affiliate advertising program. OutsidePursuits.com earns fees from products sold through qualifying purchases by linking to Amazon.com. Amazon offers a commission on products sold through their affiliate links.