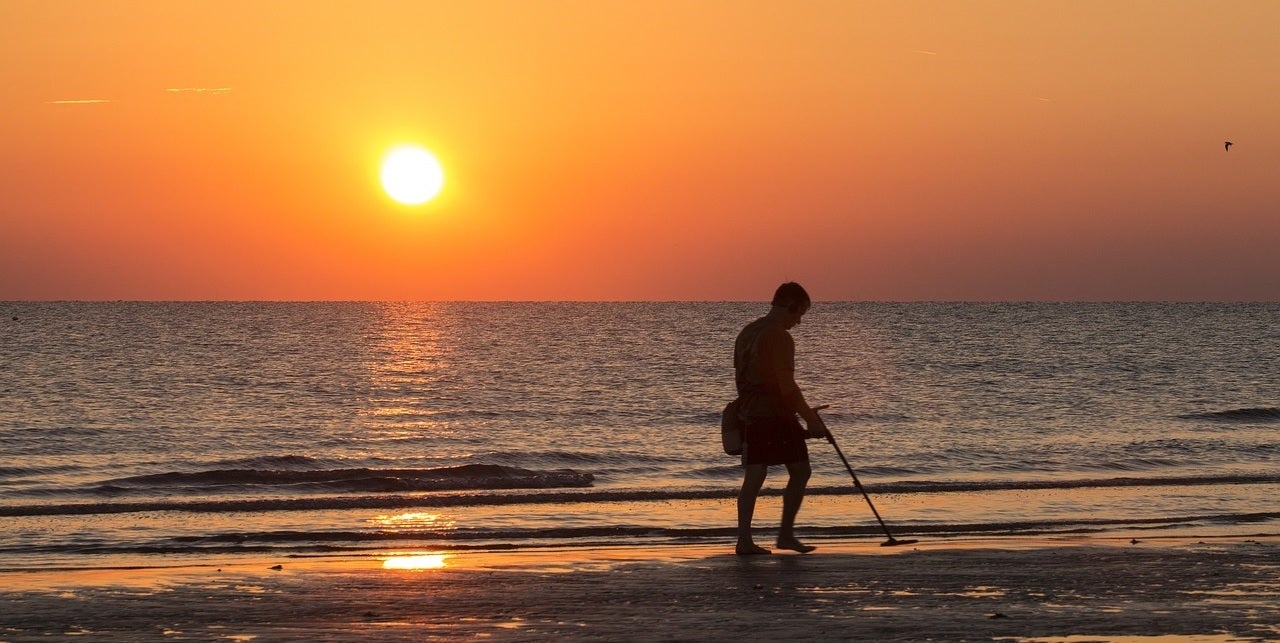 Our Editors independently research, test, and rate what we feel are the best products. We use affiliate links and may receive a small commission on purchases.
Metal Detecting is one of the best hobbies out there! it is really fun and could well be pretty profitable. However, it represents some challenges and a learning curve that you need to go through if you want to do fine.
In this Article I list 10 Fundamental Steps you should follow. By doing so, you will continually come across the best possible finds most of the time.
So, Stay Tuned!
1. Learn about the Hobby
In my humble opinion, that's what most hobbyists out there are missing! Metal Detecting as a hobby is mostly about the joy and excitement, yet you have to take it a little bit seriously …
This simply translates by allocating couple of minutes per day learning about this activity. This will give you an unfair advantage over most detectorists out there. If you have kids, be sure to get them involved. It's an easy way to get them outside and off their phone or computer.
There are 3 effective ways to learn in my opinion:
Books Written by veteran detectorits are Gold! You will get to learn years of the author experience in few hours read! The books I recommend are those written by Mark D. Smith (very easy to read and illustrated by real life pictures).
Websites where people share their thoughts and daily experiences. This metal detecting site is an example of sites you should be checking from time to time.
Youtube is a great resource to learn about the hobby! I've personally found it very helpful to learn about new machines, the right settings to use and also it inspires me to find more locations where I can detect and pick up new and different finds.
Beginner's Guide to Metal Detecting-How to Metal Detect
2. Use a Suitable Metal Detector
When it comes to picking a metal detector the choices are almost limitless! What you don't want to do is to pick a model that won't serve your actual need and/or fit your level of experience.
As a beginner, your first machine should fit 3 main criteria:
Easy to Use so you won't get frustrated by the so many different settings that a high-end detector has. A good example is the Fisher F22, it won't take you more than an hour to figure it out.
Adapted to the soil where you will detect the most! For example, if you are going to search in a beach or Park most of the time, then you will need a model with good discriminating capabilities to ignore the trash and only focus on the non-ferrous valuable targets.
What Targets you will be looking for the most? In fact, there are machines that perform flawlessly when it comes to a specific kind of targets. The Garrett AT Pro is known for its abilities to pick up coins even quite deep underneath the ground.
3. Learn your Machine!
Each Metal Detector is different, so your first 20 to 50 hours should be allocated to learn it as much as possible. This will allow you to get the most out of your machine and come up with the best possible finds.
A great way to learn your machine is by taking advantage of your backyard! Just try to place different metals, with different sizes under different depths and see what happens.
Tweak the settings, especially the sensitivity, discrimination and the detection modes and take notes of the Target IDs your get on the screen.
The Manual Guide is also huge to learn your detector as it displays all the possible settings depending on the situation and also walks you through the troubleshooting process if any errors occur.
4. Become Familiar with the soil conditions
Let's say you've decided to check a specific location that has conductive soil in it and you are not aware of that! This will confuse both you and your machine…
Indeed, the latter won't stop picking up false signals coming from feint particles of this ground!
However, if you knew this beforehand, you would set up the right configuration and use the right machine to get the most out of the situation.
By the way, a good way to identify such a ground is by throwing a strong magnet on the ground; if the particles are attracted then it is clear the ground is rich in ferrous particles.
This is just one example of the many situations you might deal with, so learn about the ground you will detect in as much as you possibly can.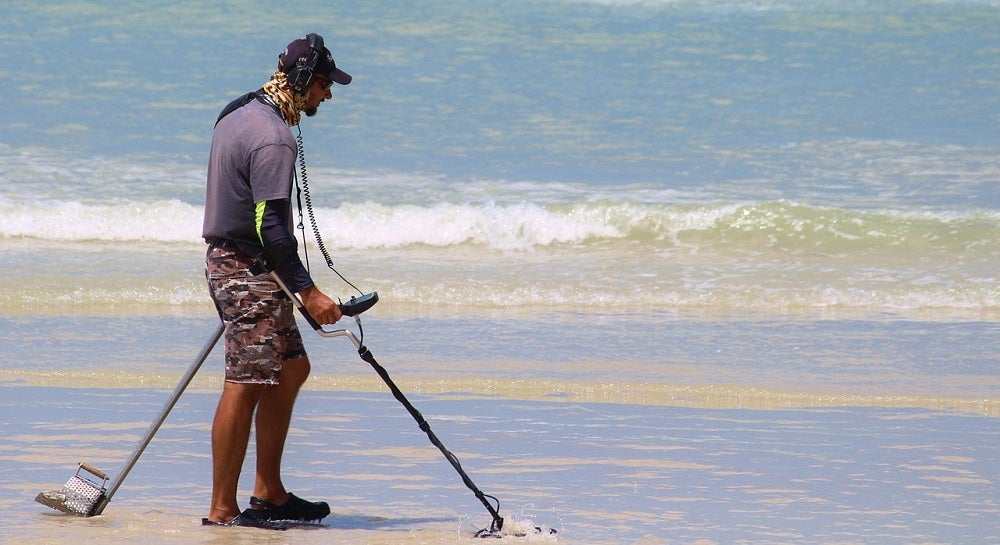 5. Understand Your Country/State's Rules
Going out there and swinging your machine without even making sure whether the location you've picked is fine to explore or not is definitely a mistake!
Go to the local authorities and ask about the locations where you can detect without any issues.
Indeed, there are places that might appear to be OK, yet they are archeologically protected so you need to ask and if needed seek permit/license depending on the country/state where you live.
6. Use Additional Accessories When Necessary!
The Metal Detector is, obviously, your main tool to practice this activity; yet, you still need to add more gear to your box not only to make your detection task easier, but also to have more success picking up even more finds.
For example, if you are targeting the beach, especially wet sand, then you will need a Sand Scoop (Preferably made out of Stainless Steel) to collect your finds. You might even need a solid Shovel to dig holes if your targets are buried deeper than usual.
If you are dealing with a noisy place, so Detecting Headphones are very useful to hear all the signals coming from your machine and also to focus on the task on hand. Indeed, it is very easy to get distracted if you don't use your headphones.
7. Do your Homework When it comes to Locations
At the beginning it is fine to detect in any location available as this will get you familiar with the hobby. But, as you gain more experience it is better to start being more picky about locations.
Make sure you only go for places that match most of these criteria:
With significant populations (like public beaches …)
Don't hold too much trash (like fields …)
With some previous history (like ghost towns …)
With some potential of pure valuable metals (like gold hot spots …)
8. Don't be afraid of Private Permissions
I know how intimidated you might feel while asking permission from a stranger to detect in his/her own land! Nonetheless, if you look at it differently that's big opportunity …
In other words, since most people are not going to ask for a Private Permission, the competition is very low, thus the potential in terms of finds is through the roof!
You should expect to be rejected, and sometimes in a rude way; but keep in mind that there are still many people who won't mind allowing you to use a detector in their land, especially if you can ensure not causing any damage to their property and, why not, offering something in exchange (like sharing the finds).
So, don't be afraid to go for it!
9. Join a Club
That's what will get you to the next level! That is, you will get the possibility to talk, exchange and learn from veteran detectorists with 20, 30 and even 40 years of experience …
These people have experienced it all, and this will save you years of knowledge!
Last time I've made my research, I've found that practically all US states have at least a couple of clubs; so if you are based there, it is hard not to find one nearby.
Also, countries like Australia, UK, Canada, France and others all have well-known clubs, some of them are specialized in some specific aspects like Gold Prospecting and/or Treasure Hunting.
Don't worry; most of these clubs don't require big fees to get your memberships, sometimes only few bucks a year.
10. Upgrading Your Machine is Good But …
If you've got the money and the love for this hobby, you will end up becoming seduced by the idea of upgrading your machine and getting the latest models of the market!
Basically, there is nothing wrong with that, yet according to my humble experience, in most cases you don't really need a new machine in terms of usefulness; I mean your current detector would generally satisfy your need if used properly.
But for instance, if you've got an entry-level detector and then you've chosen to start looking for Gold in its pure form, then you will need a Gold machine … In this case, upgrading your machine is the way to go.
Final Words
If you manage to stick to the steps I've list above, be sure you will end up being successful with Metal Detecting
So, make sure to follow most of these and be patient, as this activity requires lot of patience and perseverance and I am sure you will do just fine!
Happy Hunting
Notice:
OutsidePursuits.com is a participant in the Amazon Services LLC Associates Program, an affiliate advertising program. OutsidePursuits.com earns fees from products sold through qualifying purchases by linking to Amazon.com. Amazon offers a commission on products sold through their affiliate links.