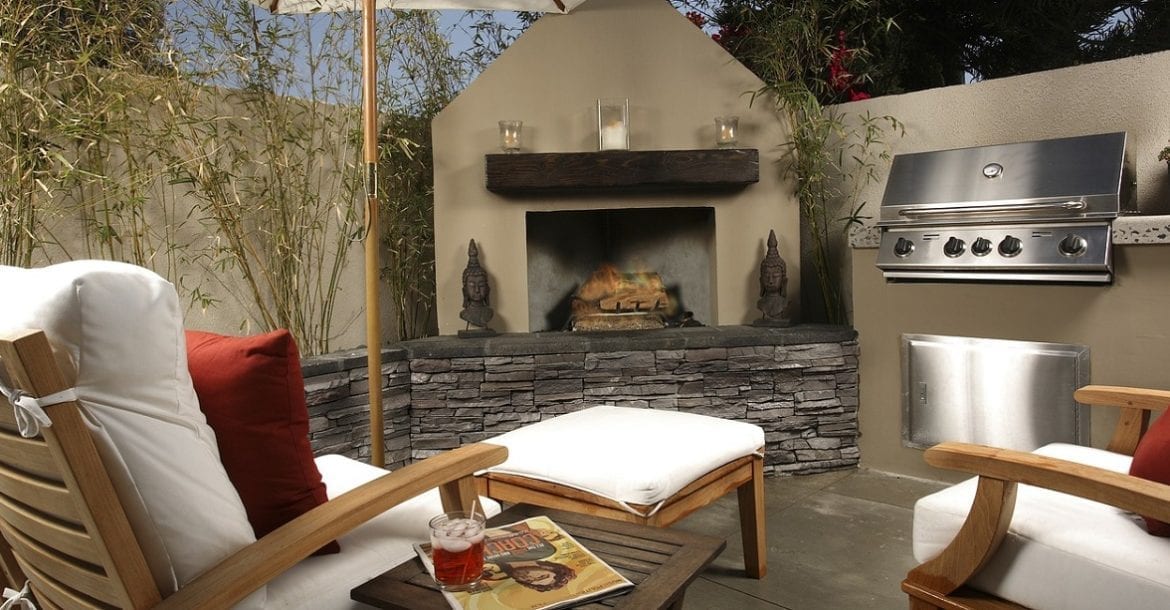 While the surrounding nature on your outdoor excursions is hard to beat, there's something relaxing and familiar about comfy moments at home.
That's why it's time to uncover the beauty in your backyard. Enjoy the outdoors at home with a patio space fit for entertaining and relaxing. But where do you start when planning your backyard design project?
And how do you know you're choosing the right outdoor pieces for your home? This complete guide will help as you start to define your outdoor experience and Bring Home Outside.
Start With Your Focal Point
A fire pit table immediately catches guests' attention and welcomes them outside to admire the stunning flames. Outdoor fire features are not only a focal point, but they also extend your outdoor season. Your backyard season begins earlier and extends later with a warm, cozy fire.
Gas fire pits quickly ignite for an instant fire that offers warmth and light on chilly evenings with family. When you're finished enjoying the fire for the night, simply turn it off and head inside to start planning tomorrow's adventures.
There's also something peaceful about heading outdoors to enjoy your morning coffee around the fire. It's the perfect way to wake up and relax before you conquer the day!
While the crackling of wood-burning fires is a highlight for many, propane or natural gas fire pits offer major advantages that are hard to ignore. Gas fire tables are clean-burning, which eliminates unpredictable smoke and flying sparks for increased safety and control.
Smoke-free fires are also friendly for guests with allergies or those with smoke sensitivities. One of the best parts about gas fire pits? You can still roast marshmallows over the fire. Nothing brings everyone together like a good ol' s'more (or two) over the fire!
As you're searching for the gas fire pit that's right for your home, consider the purpose for your gas fire pit. Will your deck or patio area be a frequent gathering spot for fellow outdoor adventurers?
Is it the centerpiece for your relaxing getaway? What about an outdoor dining area for bonding with family? Gas fire pit tables are available in a wide variety of options to fit your backyard's purpose.
After you consider the purpose of your fire table, think about your style preferences. Do you want to match your interior design theme, or are you thinking about creating a unique backyard style? From modern industrial design and contemporary accents to farmhouse style and rustic comfort, fire pit tables are available in a wide variety of looks that are sure to please.
Choose distinctive products to showcase your distinctive lifestyle! Once your focal point is chosen based on style and purpose, other decisions become easier for completing your outdoor entertaining area.
Find the Perfect Furniture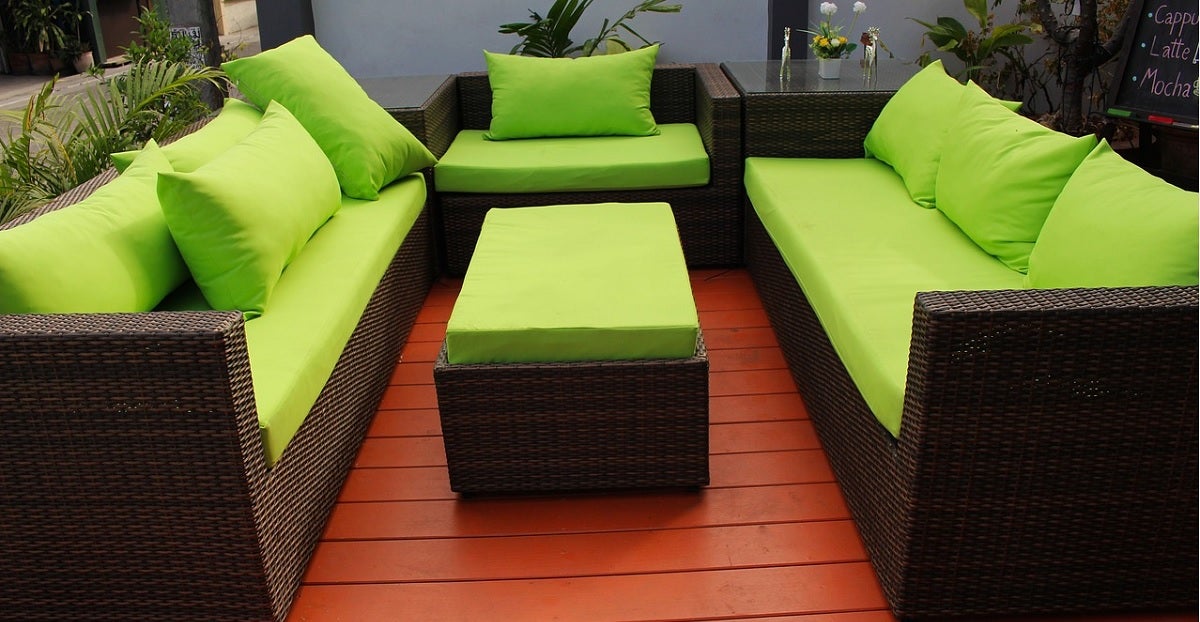 Now that you've got your fire feature decided, the best patio furniture for your outdoor space is next. When shopping for the best values on outdoor furniture, look for weatherproof furniture.
With unpredictable weather and rougher outdoor use, investing in durable furniture will keep you from buying replacements every season. But how do you know what backyard furniture will actually be weatherproof? Some furniture may advertise "weatherproof", but make sure the furniture's materials can back that up.
For instance, look for powder-coated aluminum furniture. Powder-coated furniture resists scratches, dents and rust. Aluminum construction is durable yet lighter weight for easily moving closer to the fire or rearranging your outdoor room.
If you enjoy the wood look of furniture, we suggest wood alternative materials such as composite decking. They're extra durable and offer the realistic look of wood without the fear of rotting or splinters. If wicker furniture matches your patio style, consider resin wicker.
Resin coating resists moisture absorption that causes mold and mildew. The coating also keeps sunlight damage away such as fading, peeling, and brittleness. As for deck furniture featuring comfy cushions, look for fabrics that are easy to clean and resist fading.
Sunbrella® fabrics are a popular choice and well-trusted by many in the outdoor furniture industry. With high-quality, weatherproof furniture, you can skip the worrying as you pull up a seat and unwind around the fire. Just don't forget a patio umbrella in case it rains!
Get Cookin'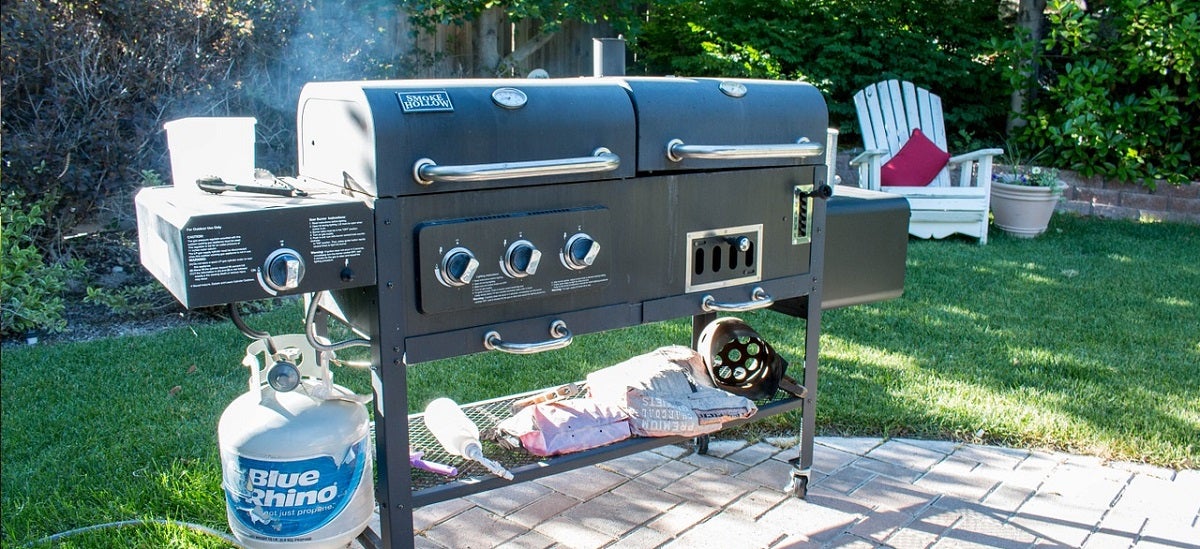 Enjoy the outdoors to the fullest and keep the patio entertaining going with an outdoor kitchen. What will your patio kitchen be used for? If you envision plenty of seating for guests while a couple cooks prep a delicious meal, plan for ample countertop space. If you're only looking to serve some refreshments and snacks, a small outdoor kitchen island with a small grill may do the trick.
With the purpose in mind, move on to the type of appliances you want incorporated into your patio kitchen. Pick your outdoor appliances based on the types of occasions you plan to host. Do you see yourself hosting backyard barbeques, game day parties, family dinners, etc.?
What type of food will you make for those occasions? Grills, stove top burners, ovens, and small fridges tend to be top picks for outdoor cooking. Many hosts also enjoy a wine or beer cooler, meat smoker, blender, or brick oven in their backyard kitchen.
Before overdoing it on the appliances though, make sure you consider how often you'll actually use the appliances so you make the right appliance investments.
Add Some Tech and Games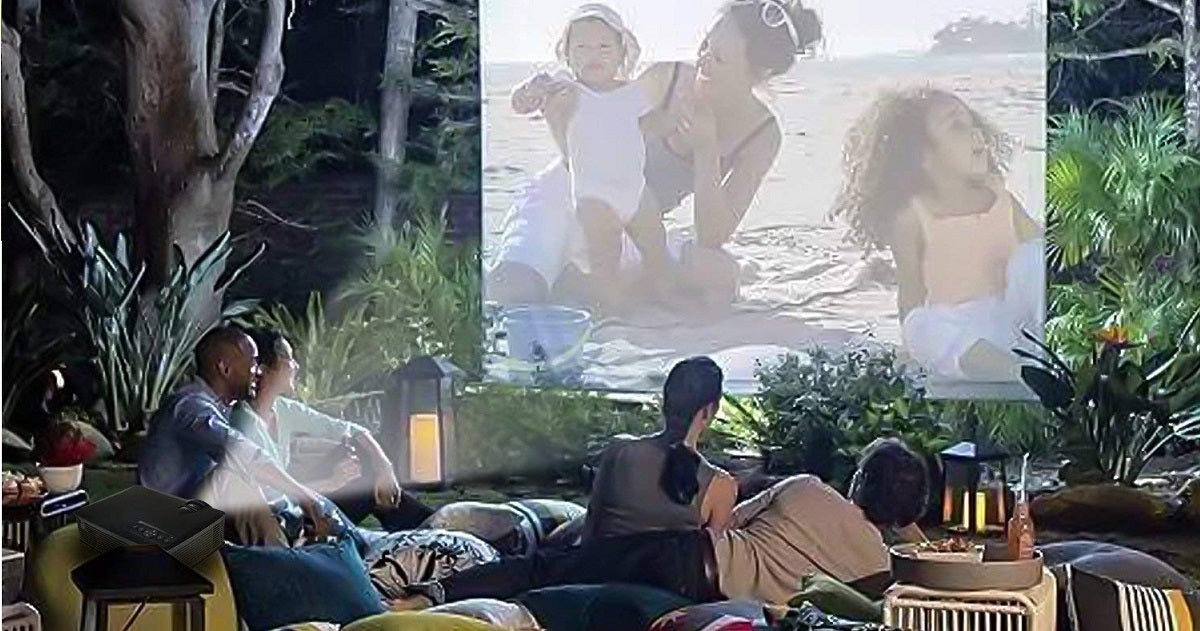 If you're planning to utilize your outdoor spot for game days or movie nights, include a TV or projector in your exterior design. Whether you're prepping food while watching your favorite cooking show or your family gathers to watch a movie by the fire, a TV or projector may be a great addition to the space.
If you'd rather escape the screens, incorporate a sound system to play music in the background while guest interact on the patio. On beautiful evenings, break out the lawn games and enjoy the music while supper's cooking. For those those cool evenings consider a hot tub, inflatable hot tubs can be put up in a few minutes if you don't have room for it year round.
Consider how you will entertain the kids. Having a playset or swing set will provide hours of fun! Of course you need the extra room but if you do, it will bring back lots of childhood memories!
Bring It All Together
As the outdoor theme starts forming, bring all of the elements together with a wood pergola. Pergolas tie all of the patio pieces together while creating a more defined outdoor room. On extra sunny or windy days, pergolas are much appreciated for some protection from the weather too.
With such a grand design statement, wood pergolas are sure to bring your guests outdoors to admire the entire space. After your pergola's setup, incorporate décor and other unique pieces to further emphasize the design. Whatever outdoor elements you choose for your project, don't let your style stop at the back door. Bring Home Outside.
Notice:
OutsidePursuits.com is a participant in the Amazon Services LLC Associates Program, an affiliate advertising program. OutsidePursuits.com earns fees from products sold through qualifying purchases by linking to Amazon.com. Amazon offers a commission on products sold through their affiliate links.