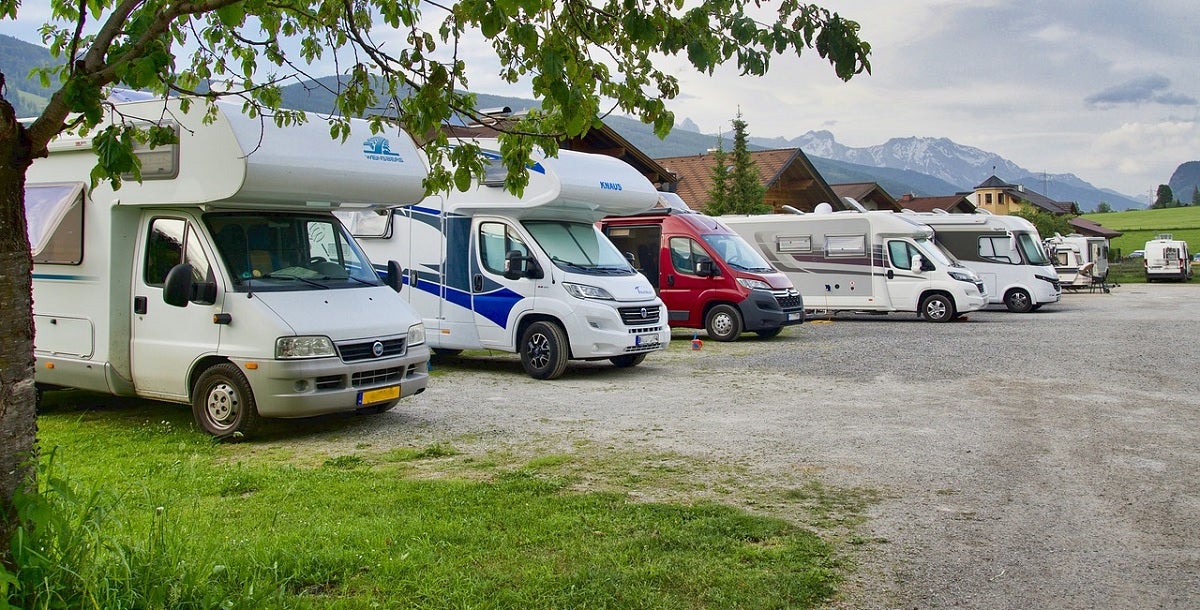 Our Editors independently research, test, and rate what we feel are the best products. We use affiliate links and may receive a small commission on purchases.
So, you've decided you're going to go and get an RV. How exciting! However, there really needs to be a lot of thought put into the model you're going to get. You must think not only about the size of the vehicle, but the design, accessories, and much more.
We've decided to take it upon ourselves to make things easier for you and write up a guide detailing just how to choose the right RV for you. Let's get started so you can get on the road as soon as possible!
1. Budget
Before anything else, you must consider how much you're willing to spend on your new RV. It doesn't matter if it's considered the best RV in the world. If you can't afford it or simply don't feel like spending that much money, then it isn't going to help you much.
So, before you even get started window shopping, make sure you've set a number for yourself and don't go over it!
2. Types
Next up, we need to figure out what type of RV you like and what will work best for you and your adventuring needs.
Class A Motorhomes – These are typically what we think of when we hear "RV". They almost look like tour buses and are certainly on-par with them when it comes to a feeling of luxury and convenience. They come packed fully featured with bath tubs/showers, washing machines, kitchen appliances, various beds, and even living rooms.
However, you can expect them to get just 4-6 miles per gallon. The gas alone is definitely expensive, but the price of the motorhome itself is easily up to 500,000 dollars or more.
Class C Motorhomes – These are the next level down from a Class A model, coming in an a more affordable price and a smaller size. These are much easier to drive and maneuver, especially if you've never driven an RV before. Due to the smaller size you can also expect it to get better mileage, overall making it easier on the wallet.
Most people love the traditional Class C space which hangs over the cockpit. Many people use these spaces as areas to place a bed in, offering a beautiful view from a higher vantage point. Don't be confused on the lower price – these are also quite luxurious and are even able to sleep 6 adults. You'll find various slide-outs, full-sized bathrooms(s), air conditioner, kitchen appliances, and more. You can expect around 8-10 miles per gallon – about twice what a Class A offers.
Class B Motorhomes – Some people don't consider these RVs, as they typically come in the form of your standard Sprinter van chassis. These may be modified to have higher ceilings so everyone can stand up comfortably. However, the interiors (depending on which one you get) can also be quite flashy.
These are considered by most to be the easiest to drive due to the much more compact footprint, though you'll have to compromise on space. For example, don't expect a full-sized bathroom and kitchen, etc. However, if it's just going to be you and another person or two, then it's perfect.
Fifth-Wheel Trailers – These are kind of a blend between Class As and your traditional travel trailer. You get the space and a similar boxy shape from the Class As, but you'll need to use your truck to tow them like a trailer. Keep in mind that your truck will need a large tow capacity and a bed large enough to place a 5th-wheel hitch on. These are incredibly spacious and are usually easier to drive with due to the fact that they sway less than travel trailers.
Note: Pop-up campers and small travel trailers could be a great gateway into RVing. If you like that, then you can look into getting a bigger model with more space and functionality.
3. Time
How long are you planning on adventuring for? If you're just looking at heading out for a weekend or even an entire week, you'll probably be better off with a travel trailer. These are very inexpensive compared to the other models, and you can simply attach it to your truck or SUV.
If you'll be out for months at a time, we highly recommend a Class A or Class C as these are as close as you're going to get to a home or apartment, with full-sized kitchens and bathroom(s).
4. Power Sources
Does your RV already come with a certain type of power source? Look into generators, deep cycle batteries, and solar panels. They all work differently and have their own advantages. Generators are the most common and basic, as it uses gasoline, which is convenient if you're on roads where gas stations are easily accessible.
Deep cycle batteries can store solar energy gathered by solar panels, and this setup together is very inexpensive and the most eco-friendly option. If you're looking to go completely off-grid we highly recommend the deep cycle battery – solar panel setup.
Summary
Now that you know all about the different types of RVs and what to look for, do you know which models you'll be looking at for your future adventures? Keep in mind that even while looking within a certain type of RV, they vary widely in price, features, and functionality so pay attention to how many people you're taking along as well.
We hope that our guide has been able to help you out and that you'll find the RV perfectly suited for your crew and where you'll be headed. Thanks for tuning in, and we'll see you again shortly!
Notice:
OutsidePursuits.com is a participant in the Amazon Services LLC Associates Program, an affiliate advertising program. OutsidePursuits.com earns fees from products sold through qualifying purchases by linking to Amazon.com. Amazon offers a commission on products sold through their affiliate links.