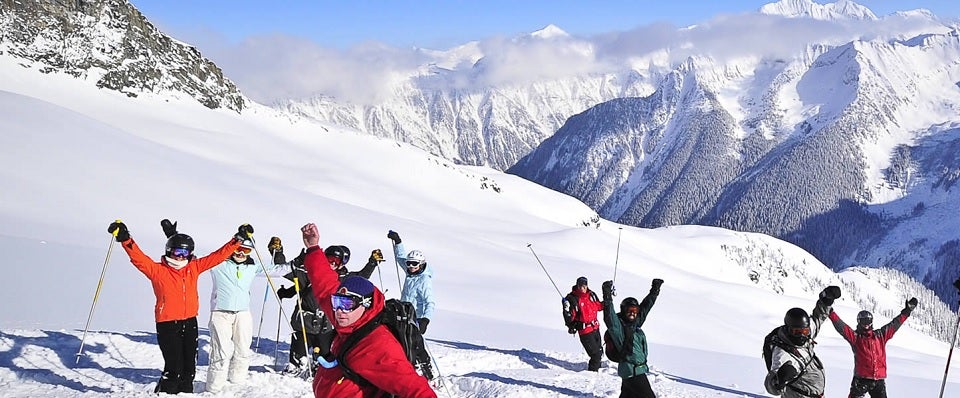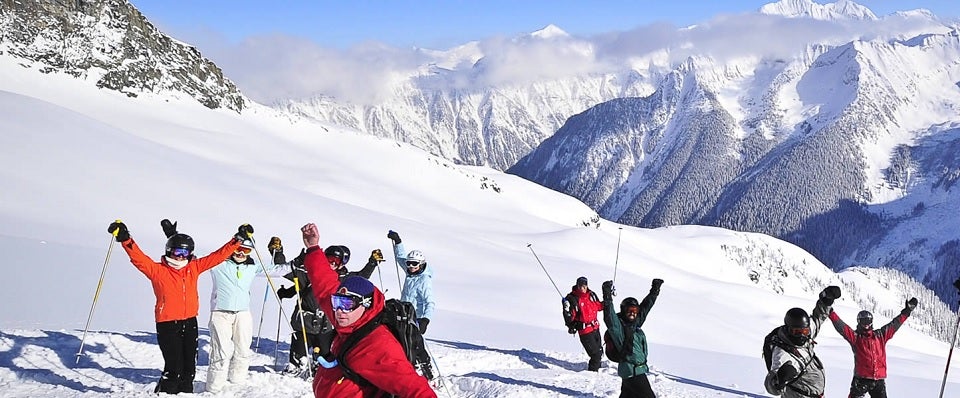 Our Editors independently research, test, and rate what we feel are the best products. We use affiliate links and may receive a small commission on purchases.
Exciting times, certainly for me and, I hope for you too. For all you skiers out there, this is the first of many upcoming ski-coaching pieces that I will be writing exclusively for OutsidePursuits.com browsers like you. Bi-weekly, over the coming months, there will be more as my and your knowledge continues to build. Keep watching this space!
For those of you that know little or nothing about yours-truly, from a technical skiing perspective, my teaching and coaching allies with hard facts. With regard to skiers' development and improvement, positive consequences result only when relentless attention is paid to the 2 most basic fundamentals. They are that every skier on the planet should be unendingly trying to hone:
Athletic Stance and
The Dynamic Balance that can only emanate from that stance.
Why am I, and why should you, be insistent that those 2 basics are in a constant state of refinement? Simple! They are the very 'rocks' on which stand, every other skiing skill in you. When those foundations fail or fall, so do you – sometimes literally!
Every skier should be trying to be monotonous!
Sounds dull huh? It isn't at all.
Possessing the ability to be deftly balanced on your skis makes you turns you, most of the time, into the boss that mostly controls how you operate your body, skis and boots. Plus when it goes wrong, as surely it can and will, that monotonous stance and balance ability that you continue to build will, most of the time, allow you to recover those abilities and recover control.
How about this fact and awful statistic? Approximately, only 5% of skiers ever develop a truly athletic stance that allows them to be dynamically balanced. Ridiculous! How do I know that?  For upward of 40 years when observing from chairlifts, in an instant, I can evaluate skier strengths and weaknesses.
Also, I know many extremely adept skiers. If the desire is there, even the elite can improve. So, through consistently trying to improve on the most basic skills, the chance exists to raise your skiing game ever further.
When asked why he would continue to race after so much success, one of the all-time greats, Sweden's Ingemar Stenmark remarked, "I still have never made the perfect turn." If someone like him can admit to that, then rest of us mortal skiers must know that we always will have room for improvement.
An accurate definition of the combination that is athletic skier stance and dynamic/forceful balance is:
Those two facets allow the skier to, almost at will, exert pressure through the center of the inside edge of the outside of turning arc ski.
That isn't nearly as complicated as it may sound. In focusing on achieving that, it allows some useful things to occur.
You can:
Overall, first and most key, use your balance in a way that allows you to be physically powerful and so dominate use of the equipment on your feet. Your accurate stance balance combination allows you to, most of the time (we should all want this ability), pressure the full length of, particularly the ski that travels through a turn on the outside of the turning circle. Doing so allows maximum grip i.e. adherence to the snow and even ice. (World Cup racers ski plenty of ice; it's because they are the best exponents of pressuring the center of inside edge of the outside turning ski.
More or less, use rotary leg pivoting actions to accurately steer with your legs and feet (they become your steering wheel) that causes your skis to respond to those actions.
Allow you the skier to, more or less, tilt your skis onto their edges. That skill when combined with the amount of pressure you exert through your skis can dictate the length of the turns that you make, along with any leg rotary action introduced to assist those edge control efforts.
I make no apology for my insistence on hard facts. From the explanations made, I hope you can at least begin to understand why.
It doesn´t matter whether you are beginner (Almost first, I teach the discussed 2 skills to them too; good habits begin forming on day one) or expert that needs a tune-up, that should be a constant anyway, my suggestion is that whatever skill you are trying to hone or practice you should always give priority to continued development of your athletic stance.
That will always be the key to honing the ensuing dynamic balance that emanates from that stance. It will pay, I promise!
In my next piece here on Outsidepursuits.com, I will first explain how to accurately and easily set up your athletic stance (you can start doing it right in your living room) before explaining how to create and use the dynamic balance that emanates from it.
After reading this, my hunch is that you will be keen to find out more. So go to www.The7SecretsOfskiing.com or  Chalky White's, The 7 Secrets of Skiing and get my Amazon #1 bestselling "How to" book. And, let's ski together, soon! My website tells you how you can make that happen. I'm renowned for getting results, fast! Until the next time, take care but….not too much!
Notice:
OutsidePursuits.com is a participant in the Amazon Services LLC Associates Program, an affiliate advertising program. OutsidePursuits.com earns fees from products sold through qualifying purchases by linking to Amazon.com. Amazon offers a commission on products sold through their affiliate links.