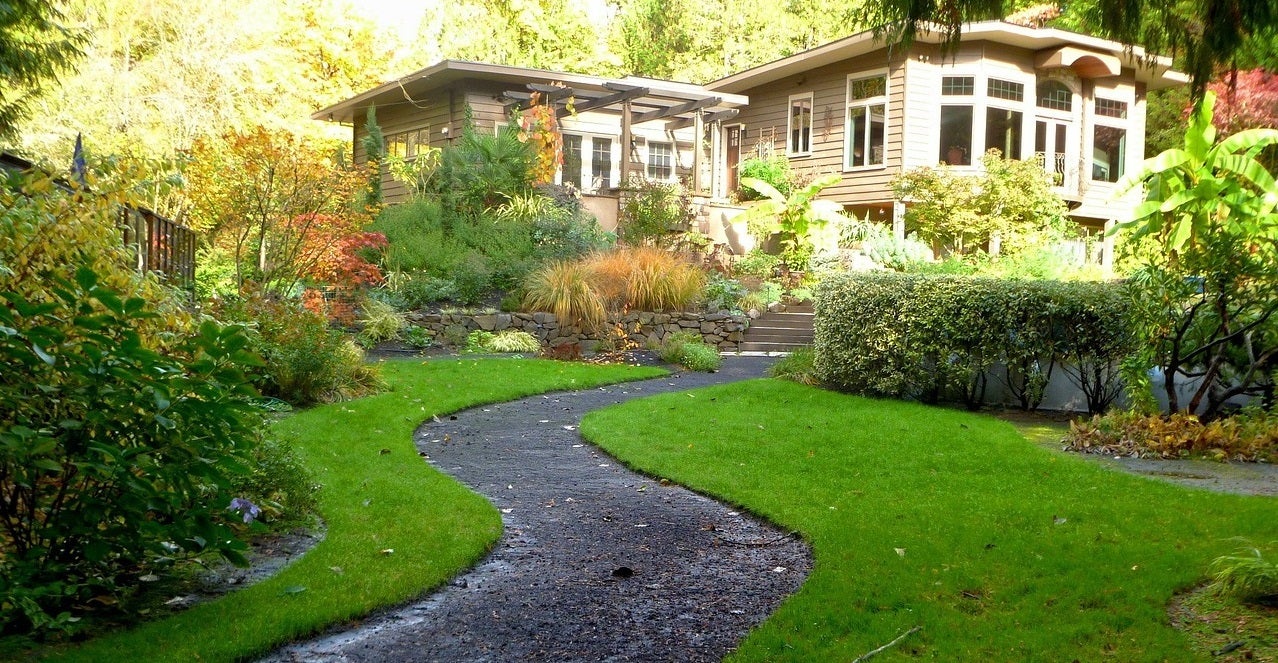 Our Editors independently research, test, and rate what we feel are the best products. We use affiliate links and may receive a small commission on purchases.
You're probably the kind of person who loves the great outdoors. You like climbing mountains, hiking through the wilderness, and kayaking down rapids. However, it's important not to lose sight of that little piece of the outdoors surrounding your home.
There are several good reasons to keep your yard well maintained. A tidy yard adds value to your home. It's easier for a realtor to sell a property surrounded by roses and neatly trimmed hedges than one lost in a jungle of weeds and rusty old cars.
It's neighborly to keep your yard spick and span. Who wants to live next door to the guy who uses crushed beer cans to pave his driveway and believes that overgrown bushes are the best way to preserve his privacy?
A smart yard reflects well on you as a person. When you invite your friends to your home, your front yard is the first thing they'll see. And if you host a summer BBQ, do you want your guests to bring their own machetes to cut through the undergrowth?
Some more entrepreneurial individuals organize larger yards to contribute to the household. They grow flowers for the living room, fruit and vegetables for the kitchen, and plant trees to provide firewood for a wood-burning stove.
And an organized yard is better for your mental health. You don't have to be obsessed with philosophies like fēng shŭi to understand that it's easy to relax sitting in a yard surrounded by manicured grass and blossoms.
Whether you're an expert gardener or a keen newbie, your yard maintenance will follow a pattern determined by Mother Nature and the four seasons. This guide aims to make your job as easy, environmentally friendly, and cost-effective as possible.
Spring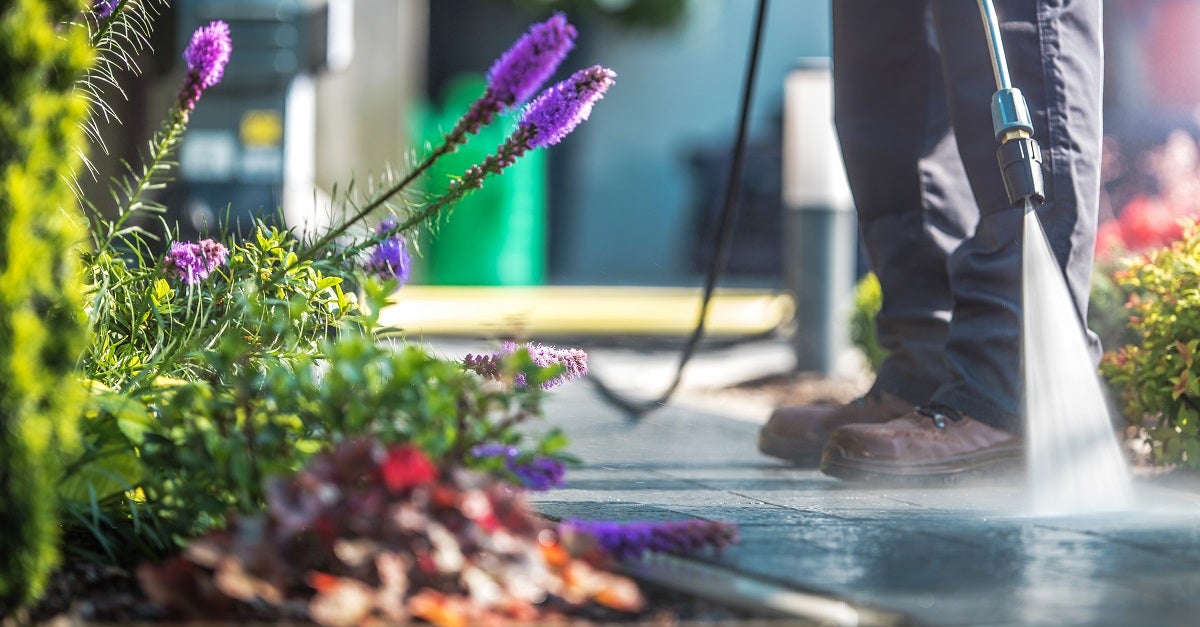 Spring is when your yard comes to life, but retreating winter leaves problems behind. Once the snow has melted, you may find patches of dead grass on your lawn.
To cure this problem, till and then re-seed or turf these bare patches. In late spring, sprinkling nitrogen-rich fertilizer across the lawn will help your grass to get a good start.
Everybody knows that spring is the time to sow and plant, but first, you must break up the soil. Properly tilling the soil improves aeration, provides room for roots to grow, and improves the movement of water.
Sadly, if you're using a spade, this takes lots of time and sweat. You can speed up this process and make your job much easier if you use a rototiller.
Once the ground is sufficiently broken up by your rototiller, and the soil temperature has reached 450F or above, it's time to sow your vegetable patch or plant new flowers. Ensure the area is weed-free and use fertilizer. But do beware of late frosts. If you expect a freeze, sprinkle some straw around your seedlings.
To ensure your bulb flowers produce blossoms annually, it's a good idea to prune off the bloom as the seed pod develops or before. This forces the plant to put all its stored nutrients back into the bulb ready for next spring.
During spring, the freshly tilled soil and patchy grass combined with melted snow may lead to muddy conditions. Keep an eye on paved surfaces, like driveways, paths, decks, and patios, to ensure they remain clean. If necessary, use an electric pressure washer to remove any excess buildup of dirt.
Summer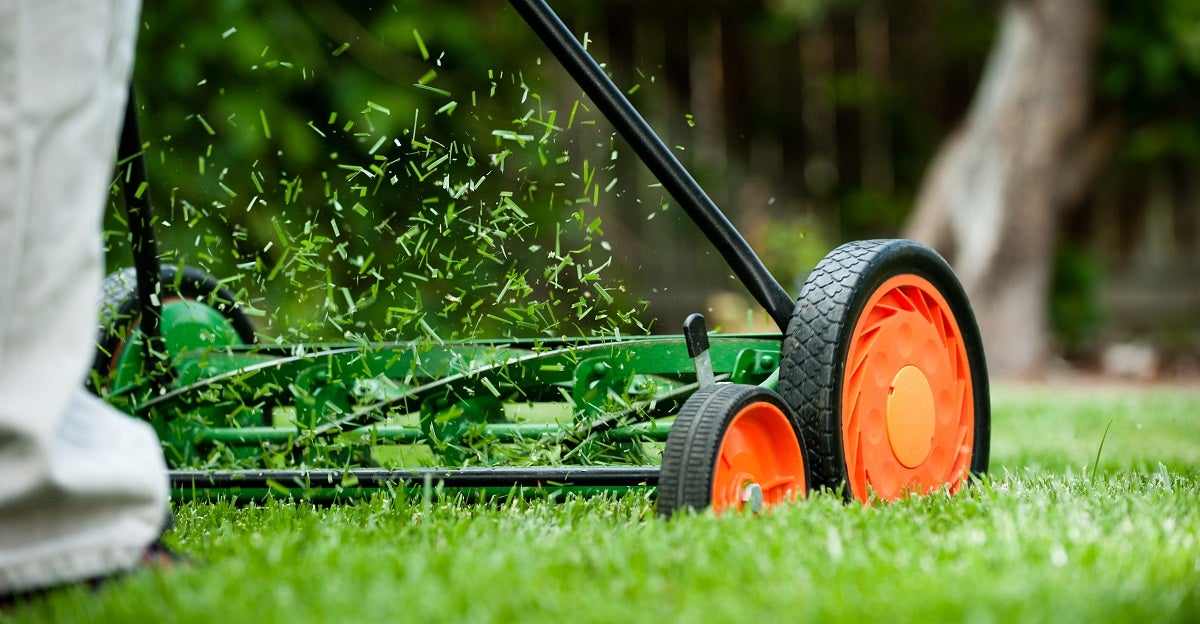 When the sun is beating down, and you're drinking a cool beverage on the decking, don't forget that your plants and lawn need water, too. Manual watering is best because you can ensure each plant gets what it needs, no more or less.
However, automatic irrigation systems can save you time and effort. The best times to water your plants are dusk and dawn to minimize evaporation.
All that sunshine makes your plants and grass grow like crazy, so you will need to cut your lawn frequently. Some people make the mistake of cutting grass really short and then waiting until it's tall before mowing it next.
This means weeds have time to grow and produce seeds, resulting in a poorer quality lawn. Mowing your grass more often prevents the weeds from releasing seeds and spreading.
An electric lawnmower is ideal for cutting your grass as it is more environmentally friendly than gas models. If you have a larger yard and don't want to use an extension cord, you can get a cordless lawnmower.
But if you want to go really green, you can buy a reel mower that produces zero carbon emissions. Reel mowers produce a more aesthetically pleasing cut, but they also require more sweat and toil from you.
Some parts of the lawn are difficult to reach with a traditional lawnmower, where you have tight corners or around trees and other obstacles. For those hard-to-reach areas, you need a string trimmer.
Sadly, not only the plants you want to see in your yard thrive in summer. Check frequently for patches of weeds and use a hand hoe to rip them out, roots and all. And various parasites thrive in summer, like fungi and plant wrecking insects. Be prepared with appropriate weed killer sprays and bug repellants.
Fall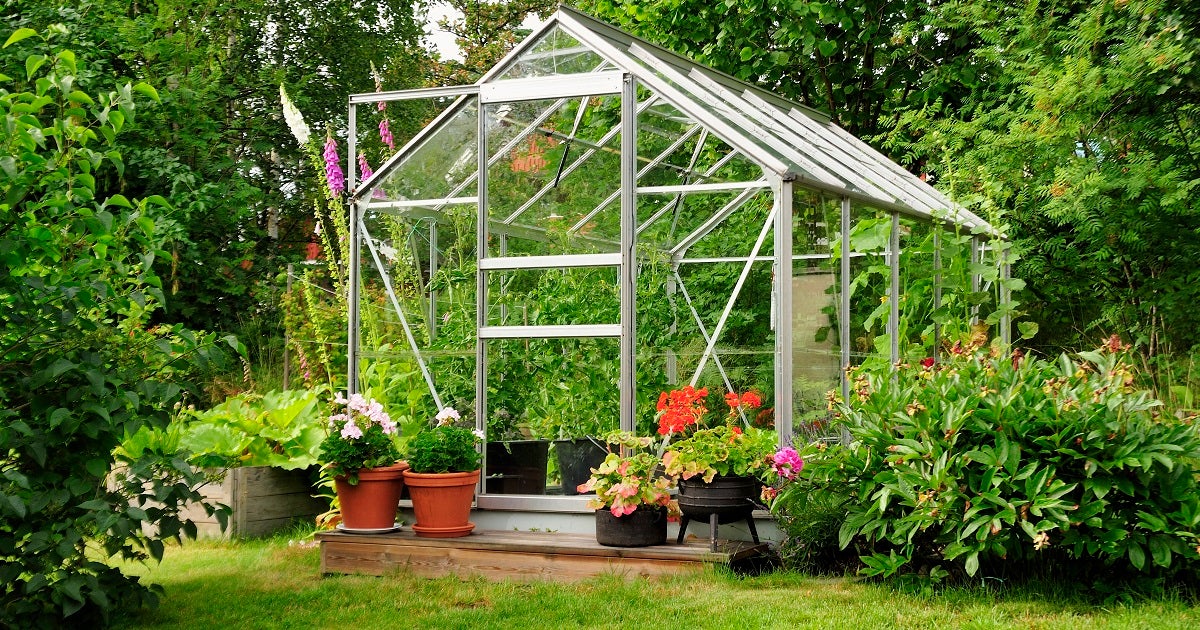 Multihued autumnal trees look stunning. However, when the leaves flutter to the ground, your yard begins to suffer. If you have an especially large quantity of leaves to deal with, you should buy a leaf blower to make clearing away leaves easier and faster.
If you have a pond or swimming pool, cover it the best you can to avoid decomposing leaves blocking your filter and fouling the water. You can use netting over small ponds and purpose-made covers for larger ponds and pools. Rake leaves off the lawn and keep your eye on any yard drains that might become blocked.
Fall is also the time of year when you tuck away your lawnmower in the back of the garden shed for the winter. Before you do, ensure that it and any other tools you're going to store away are clean and dry to avoid rust and corrosion over the next few months.
Metal parts of tools can be oiled, and wooden parts rubbed with linseed oil. For larger pieces of yard equipment, consider sending them for an annual maintenance service. To keep your yard tools and equipment safe, a secure, waterproof, and organized garden or storage shed is essential.
Winter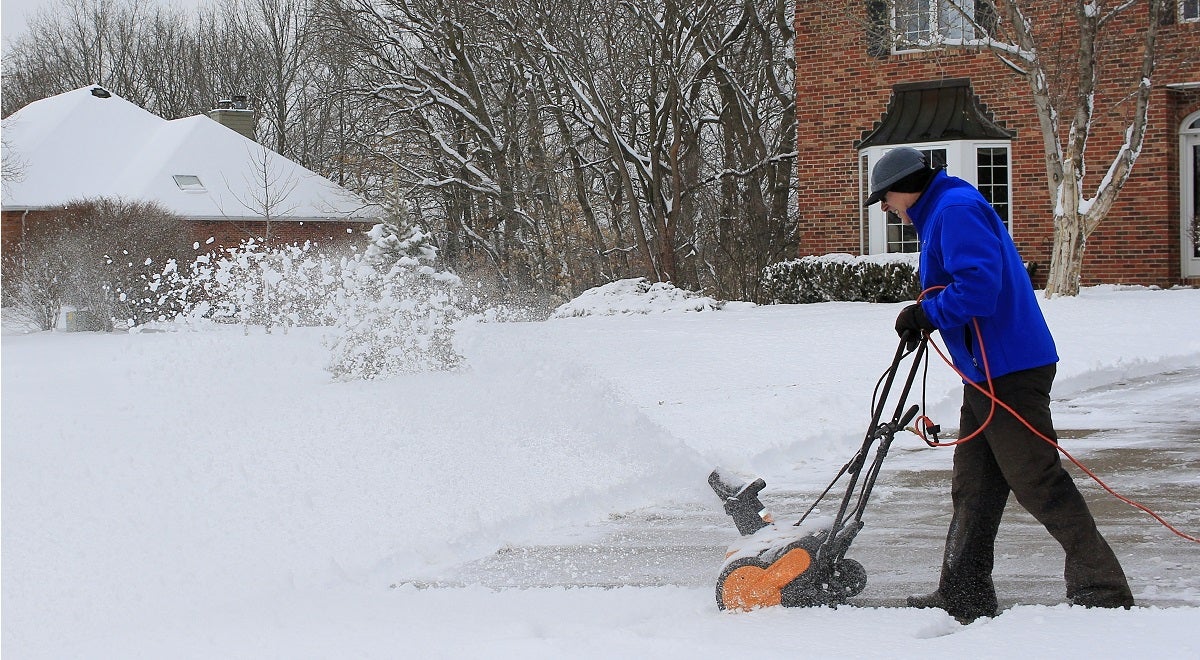 You'll have lots to do in the yard over winter. Not only is it the time when you must contend with ice and snow, but it's also the best time for pruning trees and hedges and chopping firewood.
Tree trimming and pruning is best done between late fall and early spring, before spring blossoms emerge. You don't need to prune a particular tree every year. Once every 3 years should be enough.
A chainsaw is the best tool for trimming trees with minimum effort. For higher branches, you may need a ladder, if you can use it safely. The safest way to tackle higher branches is to use a pole saw, which is a chainsaw on a long stick that can reach high up into the tree without you leaving the ground.
If you have a hedge around your yard, the best time to shape it is during the winter or early spring. The easiest way to prune back your hedge is using a hedge trimmer. You will need to give your hedge a quick maintenance trim once or twice in summer, too.
For firewood, the best time to cut down a tree is in late fall or any time in winter because this is when the sap saturation is lowest. After you've cut down a tree with your chainsaw, the easiest way to split the resulting logs into smaller pieces for firewood is to use a log splitter.
When the ice and snow come, you must take precautions. If you have an outside faucet, ensure that any pipes leading to it are insulated to lower the chance of burst frozen pipes. Use rock salt on potentially slippery paths and driveways. And if the snow builds up too fast for you to shovel, use a snowblower to clear your path or driveway more quickly and efficiently.
Enjoy your yard!
I hope the information provided by this guide helps as you plan your yard maintenance for the next year. Once your yard is neat and tidy, you will enjoy spending time there more and more. Given time and a little effort, it will become your little piece of paradise on Earth.
Notice:
OutsidePursuits.com is a participant in the Amazon Services LLC Associates Program, an affiliate advertising program. OutsidePursuits.com earns fees from products sold through qualifying purchases by linking to Amazon.com. Amazon offers a commission on products sold through their affiliate links.