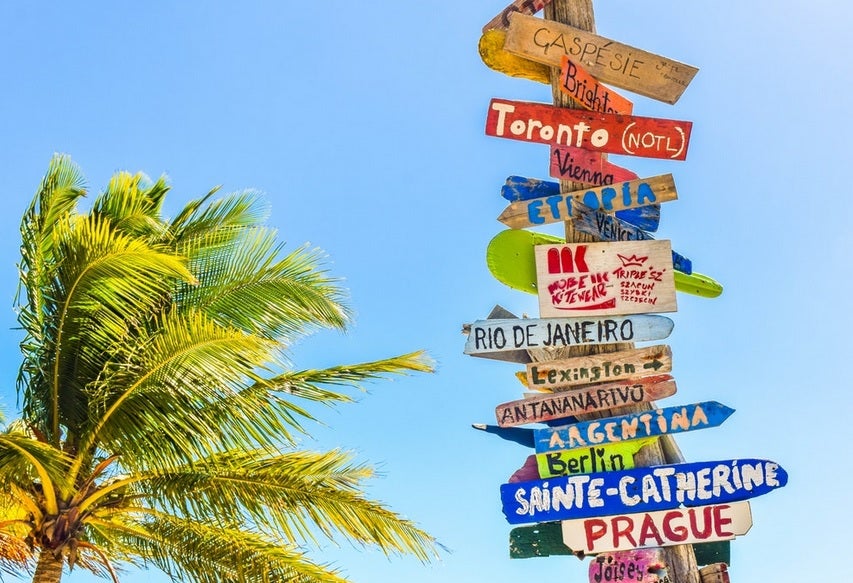 Our Editors independently research, test, and rate what we feel are the best products. We use affiliate links and may receive a small commission on purchases.
Food is one of the best parts of travelling, but we should also be aware of which foods to steer away from to avoid picking up a nasty illness, or a few days of dealing with an upset stomach.
It is already a well-known fact that you should only drink bottled or purified water when travelling to a foreign country. Many backpackers even opt to bring their own water filters along with them, such as the handy MSR MiniWorks EX Microfilter. Once you find a safe supply of water, fill up a hydration pack for when you are not near safe water.
After all, it is better to be safe than sorry. Staying healthy is definitely a top priority, and nobody wants to be sick during a vacation.
Here is a list of foods that can make you sick when you travel abroad. Some of them pose little risk, while some of them can be quite harmful, depending on your stomach, and what your immune system can handle.
Raw foods
Raw foods are generally unsafe, especially when you are in unfamiliar territory. Fruits and vegetables are safe, as long as you wash them first, and peel and cut them yourself.
If you are eating out at a restaurant, it may be best to look at reviews first. Sushi and sashimi are also fine, as long as they come from a well reputed restaurant. Doing a little research can give you great insight on how the food is prepared and served.
Street food
If you have a weak stomach, street food may not be the best option for you. While most travelers are okay with this food option, you might want to stay away from food carts if you are wary of substandard food preparation.
However, eating street food is one of the best parts of traveling. Grilled foods and food that is cooked in front of you pose much less of a risk than foods that are cold or come ready made.
Ice
Ice, especially in developing countries, should be avoided. This is because the ice is usually made from tap water. You may think it is okay to drink tap water, since all the locals are doing it, but you may not have the immunity they have from certain pathogens that come in the water.
Your first exposure to local water may give you quite a nasty case of stomach flu. If you plan on making ice yourself, you can try a chemical treatment, such as iodine tablets or bleach.
Eggs
Soft boiled or runny eggs should be avoided while travelling. If eating eggs is part of your everyday meal plan, it is best that you stick to hard-boiled eggs.
Liquid creamers and unpasteurized milk
Milk that comes from sealed bottles are fine for consumption, however, milk that is served in open containers, such as pitchers and shot glasses can be risky.
Pregnant women should also be careful not to eat cheese or yogurt when travelling abroad, unless they are absolutely sure of the source.
Juices
Freshly squeezed juice should be avoided if you are unsure of the hygiene situation of the establishment you are in. If you want to enjoy fresh fruit juice, you may want to prepare it yourself, just to be safe.
A great water filter such as the LifeStraw Mission High-Volume Gravity-Fed Water Purifier does help if you do want to drink juices on the go.
Bushmeat
Bushmeat, or wild meats such as bat, frog, snake, rat, or monkey is one of the most dangerous things a traveller can try in a foreign country.
While it is definitely an exciting experience to try strange new delicacies, bushmeat can expose you to a variety of serious illnesses, such as SARS, salmonella, and ebola.
The foods mentioned above give a general overview of food safety while travelling abroad. It will not be easy to avoid these foods altogether, but here are a few more tips that can help make sure that you stay healthy during the course of your trip, and also after your trip.
5 Tips To Avoid Getting Sick
Enjoy your coffee and tea hot
Boiling hot temperatures make it almost impossible for germs to survive, so make sure that you request your beverages to be served extra hot. Do not trust beverages that are too close to room temperature.
Drink from cans and bottles as much as possible
Drinking your beverages from factory sealed cans and bottles is an easy way to make sure you do not shock your immune system with local pathogens. Avoid drinks that come from fountains and drinks that are served with ice, especially if your stomach is already weak enough to begin with.
Pack some medication
The most common ailment that can hit you is Travellers' Diarrhea. This can happen to you if you drink or ingest something that your stomach could not handle just yet. Make sure that you pack the right medication that can help you deal with this. Even if this does not happen to you, it is better to have it ready.
Observe proper hygiene
You should always wash your hands and make sure that your food is kept safe from flies. You should also check on everyone else's hygiene too. You may want to look at your server's hands and nails, or check if the cooks wear hair nets. The little things can help you determine how safe the local food joints are.
Bring a good water filter
Water filters are always a great idea, especially if you plan on taking outdoor trips. You can try checking various models that have been tested by experienced travellers, such as the Katadyn Hiker Filter, which is sturdy and easy to clean. Put it in a lightweight hiking backpack, or a smaller travel backpack and you should be ready to go out and explore the world.
Notice:
OutsidePursuits.com is a participant in the Amazon Services LLC Associates Program, an affiliate advertising program. OutsidePursuits.com earns fees from products sold through qualifying purchases by linking to Amazon.com. Amazon offers a commission on products sold through their affiliate links.