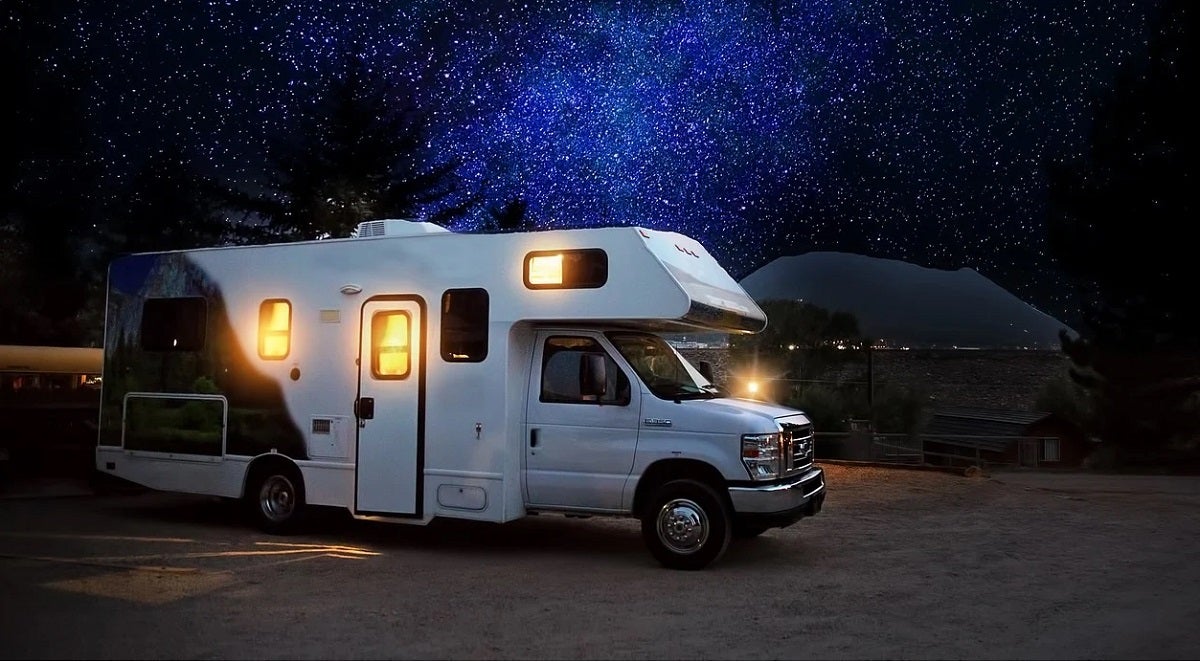 Our Editors independently research, test, and rate what we feel are the best products. We use affiliate links and may receive a small commission on purchases.
Whether you just got an RV for the first time or have had experience them for many years and want to upgrade, you're in luck. We have taken our personal experiences along with expert recommendations to bring you the top 5 things you need for your RV.
These things will work to keep you entertained, safe, and more comfortable than ever before. Even if you decide to just add one of these items to your RV setup, we can guarantee it will change your traveling experiences for the better.
1. RV Air Conditioner
If you've traveled in RVs before, then you'll know how quickly and easily they can heat up. Sure, you can bring along a fan, but they are noisy, somewhat unreliable, and simply aren't as effective at moving cool air through the vehicle. An RV air conditioner is the best alternative here and will keep you and all of your travel buddies cool and comfortable.
The best RV air conditioners are ideal to use at any time, in just about any type of environment or weather condition. The are quiet enough that you can use them during the day while watching TV or playing cards, or even while you're sleeping. You won't have to worry about it keeping you awake or having that annoying whirring noise.
Just remember that you will need a generator to operate it, as it does demand quite a bit of energy to run. Ease of installation does vary, but generally speaking these are pretty simple to install, even if you don't consider yourself particularly DIY-friendly.
2. RV Cover
Just like with any vehicle, if you want to preserve its good looks and help extend the life of your RV, you'll need a cover for it! These covers will help to keep off any bird droppings, sap from trees, leaves, etc. while also prohibiting harmful UV rays from bleaching and damaging the surface.
Most of the best-quality models come with various layers of weatherproofing so the structural integrity won't become compromised due to extreme cold or heat. They're made to fit your model of RV specifically, so you can ideally unzip the sections which cover windows, doors, etc. The purpose of the cover is to protect the vehicle while also allowing you seamless access to it.
Thanks to straps, adjustment panels, and weighted belts (on certain models of covers) taking it off and putting it over your RV is actually surprisingly easy!
3. RV Generator
Are you planning on going completely off the grid but would still like to operate electrical appliances? Then you're going to need some serious power! Where are you going to get said power? From an RV generator, of course.
These generators are more than worth the relatively small investment you'll make upfront. Sure, some RVs already come with a built-in generator, but if yours doesn't there are convenient portable selections. These are capable of powering lights, a television, your laptop, smartphone, game consoles, fridge, air conditioner, and more.
Of course, you'll need to determine how much power you'll realistically need because having either too much or too little could cause some issues if you aren't aware. Each model varies a bit, but more run off of gasoline so you can always stop and fill them up. The best ones are quiet enough that you may even forget they're there.
Pay attention before you get on the road, to how long it is estimated to run for and how much starting power and runtime power it provides, too.
4. RV Deep Cycle Battery
A deep cycle RV battery is an excellent component to always keep in your vehicle, as it lets you operate appliances and electronic devices off-grid without the need of a 110V power supply. If you aren't much of a fan of the fact that generators require gasoline and would like to use something more eco-friendly then we recommend getting a deep cycle battery instead.
If you have some solar panels set up, they can even store energy gathered from them, which is pretty cool. You now have your own way of being completely self-sufficient without relying on gasoline. Building a power bank for your RV is invaluable and will more than pay off for the price you pay for the deep cycle battery in the long run.
If we were to suggest just one item on this guide above the rest, it would be this one.
5. Portable Solar Panels
We can't mention building a power bank for RVs without adding on solar panels! RV solar panel kits will make it possible for you to go completely off-grid in the most eco-friendly, cost-effective way possible. While they may be a bit more expensive up front, ultimately they're going to save you so much money and hassle.
Most are foldable and very thin so you don't have to worry about it taking up precious space. Most are made to be weather resistant and waterproof as well so they can hold up to the elements. Each will come with different power ratings, sizes, and configurations, so think about where you'll be setting up the panels and how much power you realistically need. If you don't need them full time, there are small portable solar panels that don't need to be mounted and can take with you.
Summary
Now that you've been able to go through each of the top 5 things you need for your RV, which are you going to add on first? It all depends on your specific needs and preferences. If you don't have a real desire to go off-grid and will be close to gas stations, for example, then you may prefer a generator over a deep cycle battery which can use solar energy (in combination with solar panels, of course). However, we can assure you that no matter what you select, your adventures will change for the better. Thanks for tuning in, and we'll see you again shortly!
Notice:
OutsidePursuits.com is a participant in the Amazon Services LLC Associates Program, an affiliate advertising program. OutsidePursuits.com earns fees from products sold through qualifying purchases by linking to Amazon.com. Amazon offers a commission on products sold through their affiliate links.