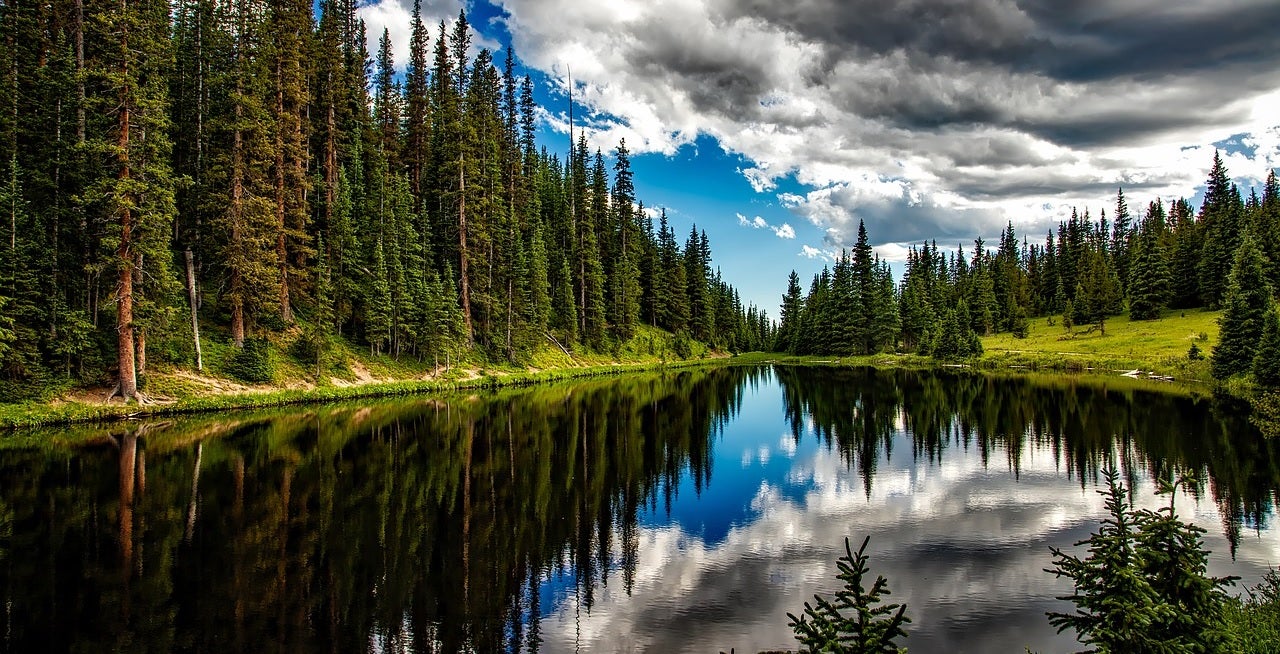 Our Editors independently research, test, and rate what we feel are the best products. We use affiliate links and may receive a small commission on purchases.
There's a certain allure to nature. We often forget about it if we're separated from that world for very long. But the drive and inclination to leave the city behind is quite real. And the more we look into it the more evidence there is that this isn't just about any random hobby.
Nature and Culture
It's almost impossible to find a culture which doesn't agree with the previous statement. Sometimes people state things differently. But ask any random person about nature and the descriptions tend to fall pretty closely in line with each other.
For example, an American might talk about how much the sound of crickets makes them feel at peace. Someone in Japan might talk about a cicada's song.
But they're both talking about the same thing. A cricket and a cicada aren't the same insect. But they're close enough to evoke the same general feeling. And this feeling crosses right through cultural boundaries.
Mood and the Great Outdoors
We've established that everyone seems to love the outdoors. But there's a larger question regarding why that might be the case.
We all wonder about why we feel the way we do when we immerse ourselves in a fun hobby. And to be sure, there's a lot of fun to be had when we're out and about in the natural world. We need to really consider the larger picture though.
It's certainly true that hiking, walking or trail running are hobbies. But we seem to get more from them than we would from something like stamp collecting. It speaks to us on a level rather different than standard hobbies.
For example, consider just how much psychological impact hiking can have on people. And children in particular seem to get something out of it that's above and beyond what adults experience. And that's really saying something when you consider how much good it does for adults.
The Academics of Nature
Study after study shows that spending time in the great outdoors can impact our state of mind. Time spent in nature should prove relaxing for most people. But in others it seems to almost act like medicine. Some people even speculate that there's a lot more going on here. And this deserves a little extra attention.
This might seem like a divergence from the main topic at first. But we need to spend some time considering the nature of scientific methodology.
You've probably noticed that there's a constant barrage of news stories focused on common food items being good or bad for people. This often breeds a lack of confidence with the scientific method among the general population.
But in reality this is a problem with reporters who don't really understand how studies are performed. It's often quite difficult to know what's good and bad for people because we don't have an example of the "perfect" human state.
This is one of the issues with understanding the role of nature in people's lives. We know people do better with exposure to the natural world.
In fact, just having windows which look out on greenery helps people's mental health. But this shouldn't be taken to mean that people are fine without nature.
Or that nature just adds to the baseline of someone's health. Instead, it's quite possible that we're all supposed to have some level of exposure to the natural world. And when we see a benefit to going outdoors what we actually measure is our mental health recovering.
Putting it All Together
This all helps to answer the question of why the outdoors can be such an important part of life. But in the end the more important thing is to simply get out there. The evidence for nature's beauty is self-apparent. And the benefits from exposure to nature have been laid out fairly clearly.
But the next step, of actually taking advantage of nature, remains something that people need to take care of for themselves.
Notice:
OutsidePursuits.com is a participant in the Amazon Services LLC Associates Program, an affiliate advertising program. OutsidePursuits.com earns fees from products sold through qualifying purchases by linking to Amazon.com. Amazon offers a commission on products sold through their affiliate links.