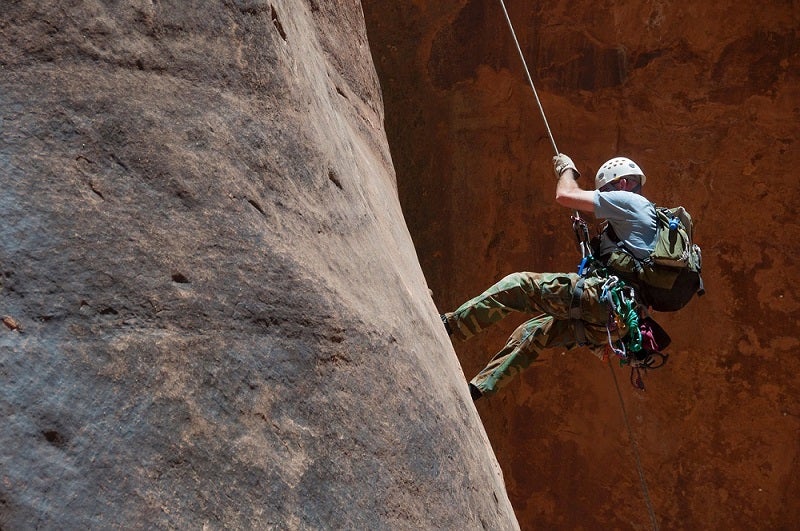 Our Editors independently research, test, and rate what we feel are the best products. We use affiliate links and may receive a small commission on purchases.
Spring is here, and it's probably the season that's most associated with getting outdoors. It's surprising, then, that many rock climbing crags are typically best left for the summer.
The high altitudes of many of the country's best rock formations mean that most areas are only just shaking off their coating of winter snow by the time June rolls around.
However, that doesn't mean that climbers who are itching to get out of the gym and feel real stone under their fingers are without luck.
Here are five climbing destinations that are best enjoyed in the spring weather:
Red Rock Canyon, Nevada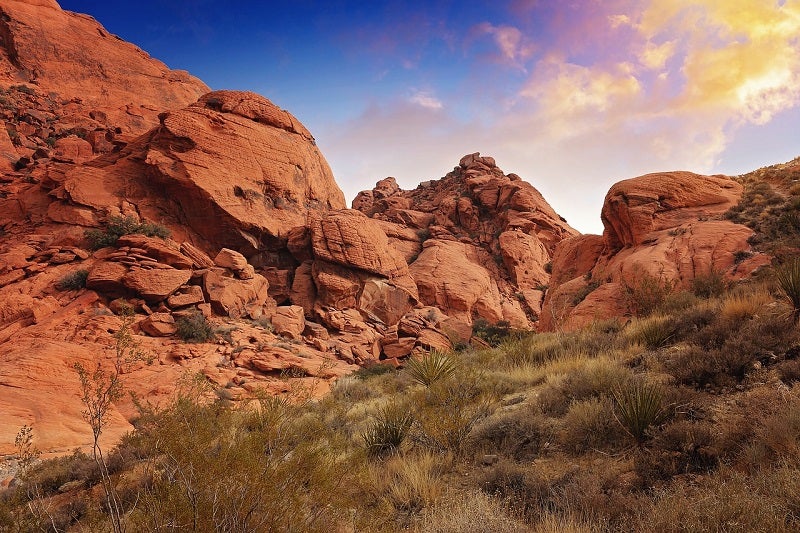 Red Rock Canyon (better known as just Red Rock) is one of the country's premiere sandstone climbing areas. The beautiful red color that permeates the rock here will fill you with a unique sense of wonder as you scale any one of Red Rock's countless routes.
Climbers who visit Red Rock can expect to be treated to all sorts of climbing, from epic routes on traditional gear, to modern overhung sport climbs, to endless boulder fields that will satisfy anyone looking for their next big project.
Many longer climbs at Red Rock feature long walk-off trails — sometimes longer than the climbs themselves. This is one crag where your climbing shoes will really come in handy if you want to maximize the time you spend climbing.
Smith Rock State Park, Oregon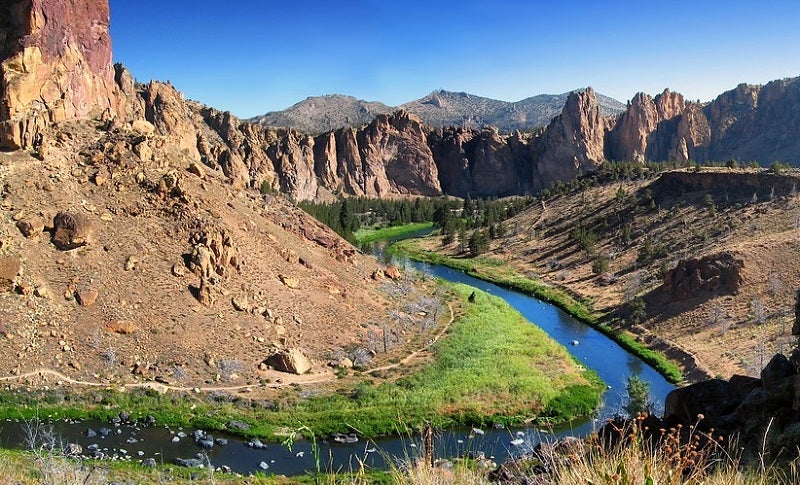 In the 1980s Smith Rock was a sleepy niche crag. It was mostly home to local sport climbers who wanted a convenient weekend crag to throw down projects on.
However, in recent decades Smith Rock has exploded in popularity. Smith's unique rock type — welded tuff formed from solidified volcanic ash — makes the climbing here unlike anything else in the world.
Erosion in the wall — from thin finger pockets to body-sized buckets — is the name of the game at Smith, and with routes ranging from moderate 5.8s to legendary 5.14 climbs, there's really something here for everyone.
While Smith is known for its sport climbing, trad climbers shouldn't think of it as a flyover crag. Just below Smith's welded tuff sits some of the best columnar basalt in the world. Here lies some incredible crack climbing that follows the divisions between 100 foot tall columns of smooth basalt.
Unlike many crags, Smith does have decent cell reception throughout most areas of the park. This makes it an ideal stop for any digital nomads who want to climb where (and perhaps even while) they work.
Red River Gorge, Kentucky
Red River Gorge is home to some of the most difficult sport climbs in the world. Steep sandstone cliffs marked by pockets big enough for just a few fingers have given birth to some of North America's most difficult rock climbs, but that doesn't mean that Red River Gorge is only accessible to the climbing elite.
The Red is full of well-bolted sport climbs for climbers of all skill levels. Whether this is your first time getting on real rock or you're looking for your next hard project, there really is something for everyone in Red River Gorge. Plus, spring is the perfect time to hit the Red, before the humid Kentucky summer takes over.
Visitors to Red River Gorge should also be aware of Miguel's Pizza. The humble pizzeria has been the epicenter of the Red for decades and no climbing trip is complete without at least grabbing a slice.
Indian Creek, Utah
Located near the small town of Moab, Indian Creek is the crack climbing destination in the United States. The high desert sandstone here has been cloven into perfect and never-ending cracks.
Indian Creek is not especially receptive to sport climbing due to strict rules about bolting in the area, but it is literally a trad climber's paradise.
Remember to bring a comfortable harness, helmet and climbing rope if you plan on sumitting any of Indian Creek's famous desert towers. The sheer verticality of the rock is likely to mean plenty of hanging belays as you move from one crack system to another.
Nearby Moab is also well known for its mountain biking trails, in case you're looking for something to stay busy with during rest days.
Bishop, California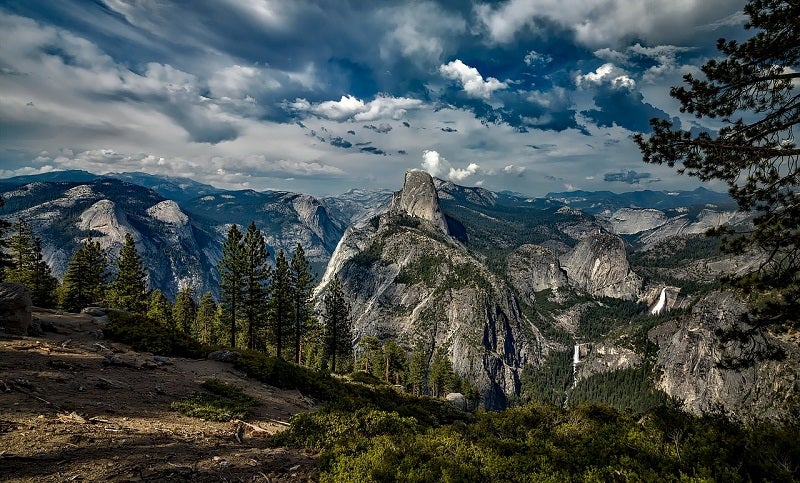 So far sandstone has been the name of the game when it comes to spring climbing, but lovers of granite shouldn't be deterred.
Bishop is probably one of the best cities that a climber in the United States can hope to live in. It has access to an incredible variety of climbing with travel times shorter than some morning commutes to work.
Perhaps the most well-known climbing near Bishop comes from the Buttermilk boulders. The Buttermilks are home to some of the most famous bouldering problems in the world, a reputation earned not only from the variety of difficulties available but also from the impressive size of many Buttermilk area boulders.
If bouldering isn't your thing, then Bishop still has plenty to offer. The nearby Sierra Nevada mountain range is home to some beautiful alpine trad climbing, and Owens River Gorge offers just enough bolted routes to keep your thirst for sport climbing at bay.
Never been rock climbing? We'll don't let that stop you, see our "Beginners Guide to Rock Climbing".
Notice:
OutsidePursuits.com is a participant in the Amazon Services LLC Associates Program, an affiliate advertising program. OutsidePursuits.com earns fees from products sold through qualifying purchases by linking to Amazon.com. Amazon offers a commission on products sold through their affiliate links.