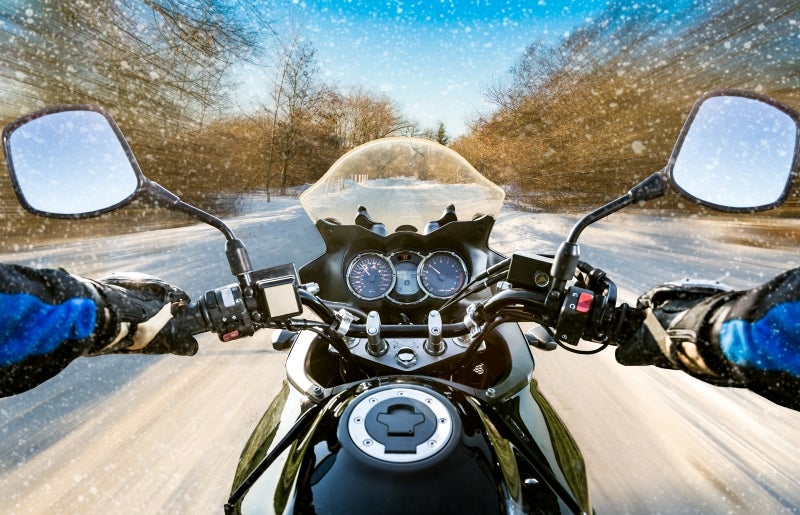 Our Editors independently research, test, and rate what we feel are the best products. We use affiliate links and may receive a small commission on purchases.
We will review the top performing winter motorcycle gloves in the industry and then give you the background information you need to make a wise purchase decision in the Buyer's Guide for Heated Motorcycle Gloves. Also see our article about Winter Season Motorcycle Riding.
Best Winter Motorcycle Gloves
| | Gerbing Men's T5 Heated Hybrid Motorcycle Gloves | Joe Rocket Rocket Burner Heated Motorcycle Gloves | VentureHeat 12V Heated Carbon Fiber Knuckle Motorcycle Gloves |
| --- | --- | --- | --- |
| | | | |
| | | | |
| Material(s) | Waterproof Leather Outer / Synthetic Insulation | Nylon Outer / Synthetic Insulation | Nylon Outer w/ Carbon Knuckle / 3M Thinsulate Insulation |
| Heated / Voltage | Yes / 12V Hybrid | Yes / 12V | Yes / 12V |
| Sizes Available | S-M-L-XL-XXL | L-XL | S-M-L-XL-XXL-3XL |
| Sizing Chart Provided | Yes | Yes | Yes |
| User Ratings | 4.4 / 5.0 | 3.8 / 5.0 | 3.9 / 5.0 |
| | | | |
---
Quick Answer: The 5 Best-Rated Winter Motorcycle Gloves
---
Winter Motorcycle Gloves Reviews
These cold weather motorcycle gloves from Gerbing run on 12-volt hybrid battery power. The battery can be powered up by the engine on the motorcycle among other ports. It produces a comfortable surface where your hands will stay warm for up to ten hours after the initial charge.
The soft texture inside the gloves gives off a broken-in fit that is comfortable and easy to wear. The cuff materials around the wrists offer a secure fit that will not slip off.

Available in five sizes: S, M, L, XL, XXL
Fingers have shell parts to add extra protection
Leather material resists moisture
No moisture buildup inside the gloves while wearing them
Insulated

---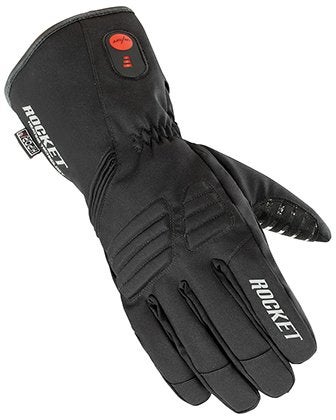 Available in large and extra-large sizes, the Rocket Burner winter motorcycle gloves use a three-stage heat setting that works for up to four hours at a time. It produces different levels of heat.
A single port works for both of the lithium-ion batteries that charge up the gloves.
Burner - Cordless Heated Gloves
The Full-Flex wrist feature uses a better layout where you can move your wrist around and the glove will stay cuffed. This is right above the main button you press to trigger the heating function on the glove or to adjust the intensity of that heat.

Pre-curved fingers
Nylon outside body
Synthetic palm offers flexibility
Cuff closure is fully adjustable
Conductive surfaces on the finger tips allow for quick access to touchscreens

---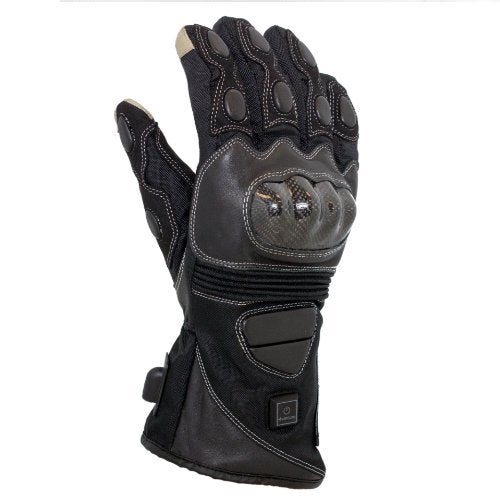 The waterproof body of this cold weather motorcycle gear includes carbon fiber knuckles for added protection without adding too much weight. The heating zones are placed around the perimeter of the hand to improve upon how heat moves along your hand.
How to Operate your Venture Heat® Motorcycle Heated Clothing
The heat produced by the best waterproof motorcycle gloves moves upward from the knuckles to the fingers. A temperature controller is included inside the gloves to keep them active without being too hot.

Available in six sizes including XXX-large
Slim fingertips allow you to handle touchscreens
Operates off of a 12-volt battery on your bike
Weighs around a pound

---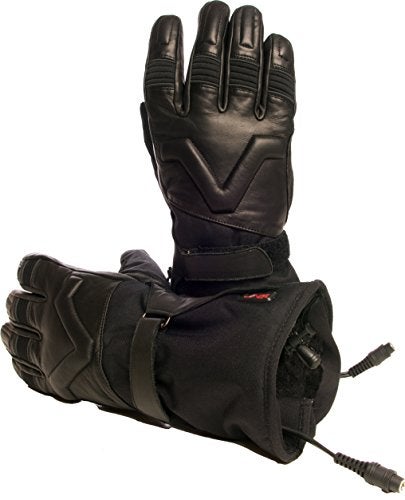 Volt makes these warm battery heated motorcycle gloves in five sizes. Full grain leather is included all the way around the gloves. A 12-volt battery heats up the gloves while plugging into your motorcycle's power source quickly.
Three heat settings are utilized with buttons that guide you through each option.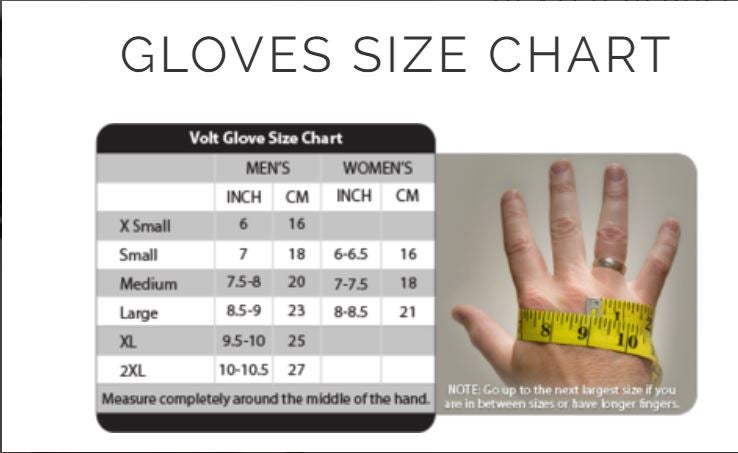 The synthetic leather palm adds an extra bit of gripping power onto the gloves. This lets you keep your grip on the handle bars without them slipping off.

Cuff is adjustable with Velcro strap
Heat control button is easy to access
Cowhide leather surface offers light weight
Nylon cuff surface

---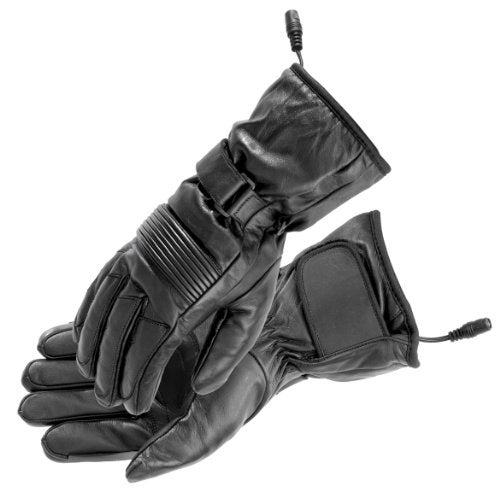 FirstGear makes these winter motorcycle gloves with top grain leather. The fingers are slightly pre-curved to fit their natural shapes.
About 15 watts of output are included on each glove. These fit well onto most outlets to generate heat that keeps your hands comfortable. This particularly fits into the power outlet on your motorcycle.
The heat that is produced goes well around all parts of your hand. In addition to the heated fingers and thumb, the gloves also come with heated palms.
The Thinsulate insulation feature keeps the heat generated inside the gloves, as do all of the best motorcycle heated gloves, by establishing a strong membrane surrounding thick protective materials.

Waterproof membrane
Small ports offer easy connection
Black leather is flexible
Cuffs on the ends are fully adjustable

---
Buyer's Guide For Heated Motorcycle Gloves
You will truly appreciate quality, heated motorcycle gloves when you've ridden without them for any kind of distance and then try them for the first time. Here, we look at the best winter motorcycle gloves, specifically heated gloves.
The best heated gloves for motorcycles provide you with extra warmth, comfort and protection while riding during the winter. They will help keep your hands more secure on the handlebars.
And heated motorcycle gloves for winter also come with padding materials that not only insulate your hands, but also give you improved grip in cold weather conditions.
They create heat that you will feel as soon as you put on the gloves. They are powered by either a battery or a 12V source on the bike, and with some models you can dial down the heat if it's too much for the conditions.
As you look for the best winter motorcycle gloves, you have to take a look at what is available on today's market. The options for warm motorcycle gloves are plentiful but the ways how they work can vary.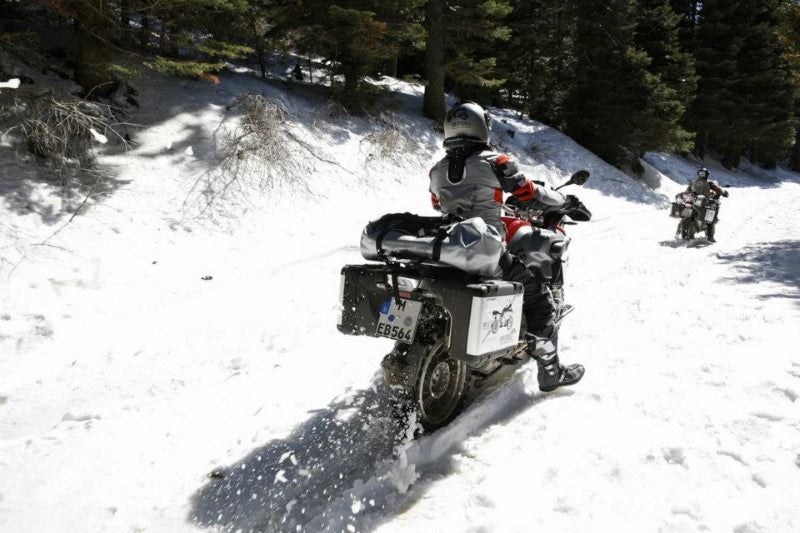 Some gloves use batteries while others work with alternative power sources. They may also come with rigid or flexible surfaces around their bodies.
What Are The Gloves Made Out Of?
When you're looking for the best cold weather motorcycle gloves pay attention to what your gloves are made of when ordering them. Full grain leather is often utilized because it is flexible, sturdy and insulates well while also offering an outstanding look. Nylon is also applied as it is lighter in weight and offers waterproof and windproof properties.
Waterproof motorcycle gloves are a prerequisite to staying warm. All of the gloves in our review are made of a waterproof leather or a waterproof synthetic material / material blend.
Carbon fiber is used in some motorcycle gloves. This is a solid surface that is also lightweight and produces a rigid protective body. Carbon fiber is more likely to be found around the knuckles and top parts of the palms in the best winter motorcycle gloves.

How Are They Powered?
Most all heated gloves motorcycle use one of two power sources. First, you could use an option that features rechargeable batteries. These would last for hours at a time but it might take longer for the batteries to actually charge up.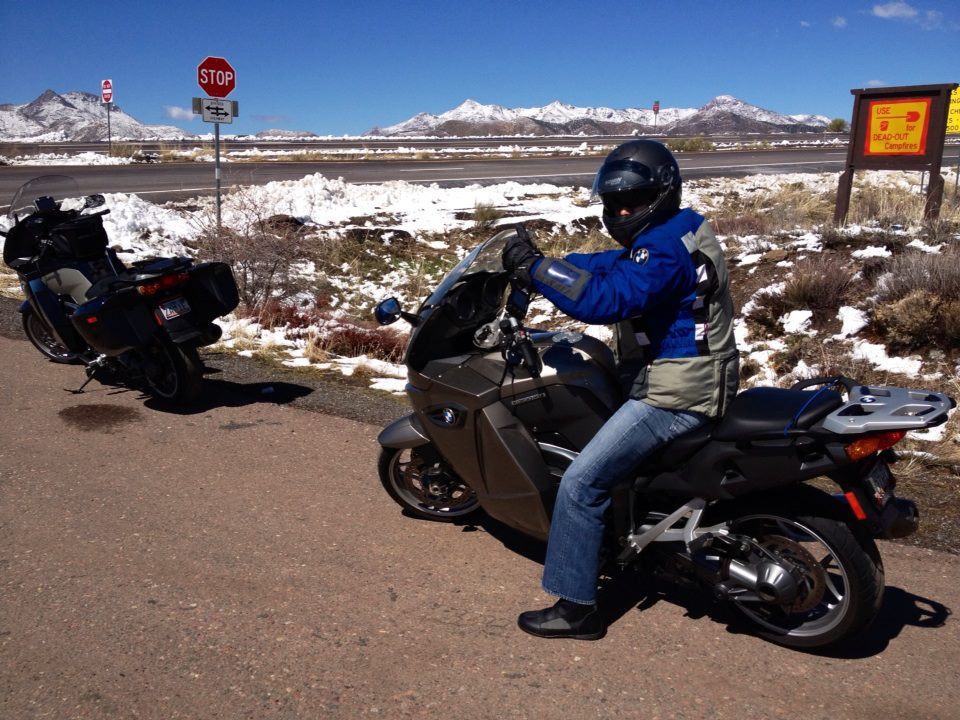 Second, you can use a 12-volt connector on your gloves. Such a connector will link to the power source on your motorcycle. This would require you to secure the plug inside just to keep the heated gloves warm.
The motorcycle winter gloves would not run out of heat so long as the power for the motorcycle is still running.

How Does the Heat Move?
The heat produced by motorcycle heated gloves should move well around your hand. It should move through the fingers and thumb as well as the top parts of your hands. Gloves that also support your palms can be useful too.

Can You Control the Heat?
Some motorcycle heated gloves let you adjust the heat level by using a button or other control feature. That button might be near an outlet that you plug into. It could also be right on the glove although this would be more likely if you had a battery-operated set of gloves.

See How They Handle Wind and Water
A windproof and waterproof membrane are needed for keeping your fingers protected. Such a membrane works by creating a full sealant over your hands. It often comes with a carbon fiber body although nylon or a synthetic compound like 3M Thinsulate could be added as well.

What About Weight?
The best heated motorcycle gloves are easy to wear without adding too much heat. Lightweight gloves can weigh around one to two pounds on average. Some heavier models would be about three pounds in weight. The heaviest models tend to be ones that use rechargeable batteries.

Fastener Points
Check on how the fasteners on your motorbike winter gloves of interest work. The fasteners include cuffs for the wrist for the most part. A buckle or strap that you can tighten around the middle part of your hand could also be utilized to add an extra fit around the surface.

How Thick Are the Fingers?
The fingers on your heated motorbike gloves should be checked carefully. The problem with some gloves is that they are too thick and keep your fingers from being flexible.
Look for something that offers broken-in fingers or at least a thinner design to create a more flexible arrangement that is easy to wear.
Parts of your fingers should be made with touchscreen pads. Such pads include durable surfaces that grip onto a screen with ease. This is critical when you are trying to contact someone with a phone and you don't want to take your winter riding gloves off.

What About Color and Size?
Most winter motorcycle gloves are made in numerous sizes. These include sizes for small and large hands alike although you are more likely to find extra-large gloves than small ones.
These are typically designed with men in mind although they can also be used by women if fastened well enough.
Most of these gloves are black as they are easier to see in the daytime and offer a more striking look. Some other colors may be available but they are often hard to find.
Some reflective items may be added to the sides or ends of your gloves to make them easier to spot in foggy or dark conditions.
---
Thanks for reading Top 5 Best Winter Motorcycle Gloves Reviewed. We hope that this article gave you all the information you needed to select the brand and type of heated motorcycle gloves that are right for you.
If you're a motorcycling enthusiast here's our some more of our product review articles:
MOTORCYCLE GEAR BLUETOOTH HELMETS | FULL-FACE HELMETS | MODULAR HELMETS | PHONE MOUNTS | GLOVES | GPS | MOTORCYCLE COVERS | MOTORCYCLE TENTS | WHEEL LOCKS | BACKPACKS | JACKETS | BOOTS | MOTORCYCLE JEANS | RAIN GEAR | WINTER GLOVES | MOTORCYCLE BATTERIES | HARLEY BATTERIES | ATV BATTERIES | CHAIN LUBE | ENGINE OIL
How We Researched
To come up with the top winter motorcycle gloves, we researched a variety of sources for reviews such as Motorcycle News, REI, EVO along with our own personal experience.
We also consulted online magazines for product research and reviews to get as much unbiased information as we could. To help weed out fake reviews we used Fakespot.com to make sure we only looked at genuine reviews.
With so much quality gear available, we had to narrow it down based on what we felt were the best options were for the price. The staff authors have a wide and varied background in motorcycle touring and offroading as well as motorcycle mechanics. They are eager to share their knowledge with readers.
To help narrow down the selection we used personal experiences along with recommendations from fellow motorcycle-enthusiasts and industry experts.
After extensive research, we came up with our list to help you choose the right one for you.
Sources
Notice:
OutsidePursuits.com is a participant in the Amazon Services LLC Associates Program, an affiliate advertising program. OutsidePursuits.com earns fees from products sold through qualifying purchases by linking to Amazon.com. Amazon offers a commission on products sold through their affiliate links.