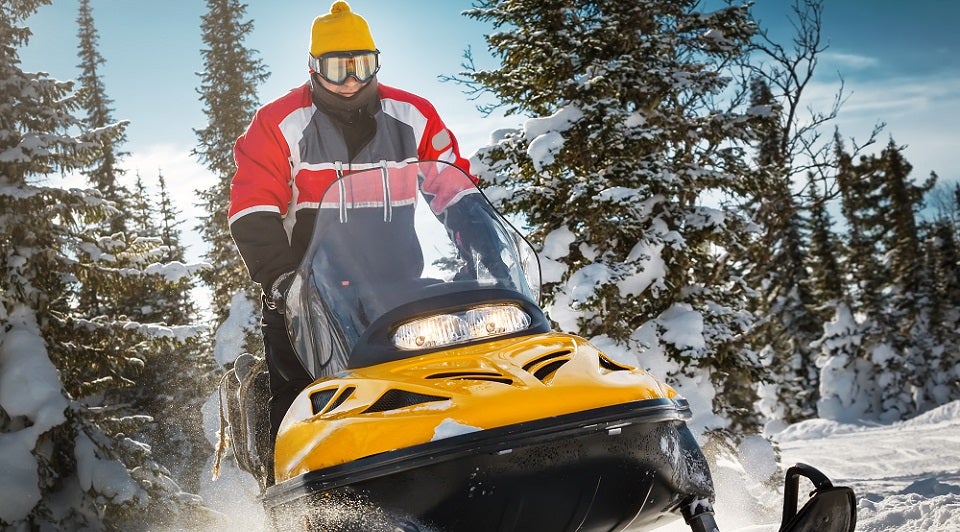 Our Editors independently research, test, and rate what we feel are the best products. We use affiliate links and may receive a small commission on purchases.
Snowmobile goggles might be the unsung hero of snowmobile gear. Everyone thinks about having the newest and most rad snowmobile. Even some nice helmet or new winter clothes.
Goggles just need to go on your eyes, they're simple, right? There's nothing special about the best snowmobile goggles. Famous last words!
If you can't see where you're going – things are bound to end badly. Pulling over every 5 minutes to rub the fog out of your goggles will kill your trip!
On top of that, if your goggles let too much air in you'll get watery eyes, or brain freeze! And what about all that glare from the sun reflecting on the snow?
Trust me when I say, goggles matter!
Best Snowmobile Goggles
Attention: The internal data of table "124" is corrupted!
For more of my snowmobile gear recommendations, have a look through these popular Outside Pursuits guide links: Snowmobile Jackets, Snowmobile Gloves, Snowmobile Boots
Quick Answer: The 5 Best Rated Snowmobile Googles
Our reviews of the top rated snowmobile goggles with our buyers guide will help you choose the right pair of goggles for you.
---
Snowmobile Goggles Reviews
One unique feature I like about the X5 goggles is the nose guard. Riding in extremely cold temperatures can cause discomfort or even permanent damage in the form of frostbite.
Tucking your neck warmer into the goggles is a terrible solution. So, enter the nose guard!
Anti-fog lenses are included, they're dual-pane which is the most reliable type of fog-proofing. Dual pane anti-fog lenses are usually the more reliable choice.
Video: Overview of the 509 Sinister goggles.
Chris Burandt 509 Sinister X5 Goggle
I do like that the lenses are polarized as that's one of my top factors in choosing a good goggle. Wide straps are industry standard with silicone bands for grip on the helmet.
The Sinister Black Ops are the best snowmobile googles.

---
I have to admit that the Scott LCG are probably the most modern looking goggle on our list. They'll find style competition only from Smith goggles which lack the nose guard.
For this reason, they're probably the overall best goggle on our list. I love the dark black lenses, perfect for bright sunny days and long rides on that white snow.
They come with a molded lens case which is awesome for keeping the lenses scratch-free longer.
Double-lens with anti-fog coating means serious protection from the infraction of fogging on your precious view.
One word of warning, though. Large profile goggles like these often need special helmets to fit. As goggle styling gets ever-bigger, some helmets are becoming incompatible.

---
Smith is a goggle maker I've stood by for years as a ski instructor. Their goggles are hands down my favorite on the market at the moment.
Flexible, ergonomic frames and intuitive design are among the best features of Smith's goggles. The I/O 7 can be bought in just about any frame and lens color you can imagine.
Lenses are all coated and double pane for fog-proofing and they work flawlessly. You'll be able to switch out the interchange lenses for darker or lighter conditions based on the conditions of the day.
All I/O 7 goggles come with two lenses – one light and one dark. You can buy more from Smith, though.
Watch out because the straps can be a bit tight on larger helmets! Note: these goggles do not have a nose guard.

---
Klim produced these goggles with a small profile and wide range of vision. They're available in a couple colors but lenses are either yellow or bronze tones.
These high contrast lens colors may be overly bright for the sunniest days, so watch out! For sunny days the smoke/blue mirror is best.
They're loaded with the standard adjustable silicone strap. Nose guard is included which is always a welcome feature. Dual-layer lens with anti-fog coating is a double punch against fogging problems.
Lens durability, ventilation and optical performance are the primary performance points Klim aimed to take down with these goggles.
With a pretty inexpensive price tag, I think they pulled it off!

---

As is standard we've got a dual pane lens for anti-fog. Wide, adjustable strap can fit almost any helmet size.
What sets these goggles apart is the "ignite" technology. They feature a heated lens that prevents fogging and icing up. The battery is built into the strap and lasts for 4-5 hours. Pretty cool!
These goggles also feature a mirrored finish so they are perfect for being out all day in bright sun.
This is especially important on extremely bright days as prolonged exposure to that level of light may cause eye fatigue or damage. Like most 509 goggles these have a dedicated nose guard.
One thing I do like about this specific pair of goggles is the wide outrigger. This is the portion of the goggle where the straps actually attach.
Having a wide outrigger means the strap can wrap around the helmet more easily. This is an often-overlooked feature on goggles. The Sinister X6's are the best snowmobile googles under $200.

---
Snowmobile Goggle Comparison Table
Attention: The internal data of table "703" is corrupted!
How to Choose the Best Snowmobile Goggles for You
Understanding all the features available on modern goggles can be a bit daunting and it's tempting to just buy the cheapest pair. Don't do it! Read on to find out whats important in goggles.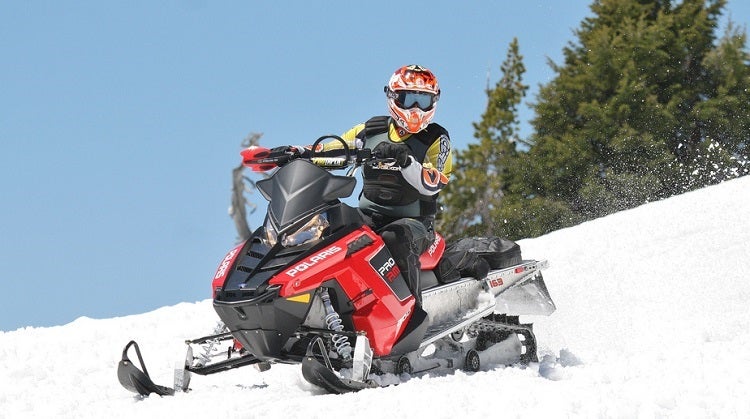 Foam and Padding
Cheap goggles can quickly become uncomfortable or even painful if they're not ergonomically correct. I always look for snowmobile goggles with flexible frames and 3-layer foam padding.
This multi-layer foam helps to provide support, softness, and contouring to the shape of your face. Usually the outermost layer is a soft micro-fleece type material so that it rests comfortable against your skin.
One last word of caution. Keep your goggles out of sunlight when stored. Sunlight will speed up the decay of the foam and the frames.

Frames
There are many types of frame available today but only a couple important factors. First, as I mentioned, look for a frame made from soft flexible material. Stiff goggle frames are unpleasant at best.
Secondly, if you've got your eye on an interchangeable lens goggle, pay attention to the frame attachments. Some goggles achieve this better than others.
Simple is not always better so be sure to read through others' reviews of the goggle to make sure the interchangeable lens system functions smoothly. Scott and Smith Optics are well known for their ease of use in this regard.

Straps
Double check that the snowmobile goggles you purchase will actually fit around your helmet. Unfortunately, many goggles fail to provide exact details on strap size. In this case, contact the manufacturer or check others' reviews.
When possible take your helmet into a retail store and try the goggles on with your helmet. (Don't have a helmet yet, read my reviews here). This is by far the best way to achieve the best fit and feel.

Lenses
There are tons of different lens types out there but only a few types of lenses that really make a difference. Polarized lenses reduce glare and are important but expensive. Photochromic lens are those fancy lenses that get dark when exposed to bright light.

Polarized Lenses
This is a feature that I highly recommend to anyone with the budget. Unfortunately, this one upgrade can often add $100+ to the cost of a good goggle, so watch out.
Off-brand manufacturers sometimes falsely advertise polarized lenses, or do a bad job of making them. To double check if your lenses are polarized, look at a digital watch through them and rotate the watch. It should go invisible at some point and turn all black.

Photochromic Lenses
I would rank this feature just a bit below polarization on the list of "must have". Photochromic lenses are really nice but they don't change darkness fast enough to adapt to riding through the occasional copse of trees.
Simply switching to a lighter or darker lens color based on the conditions of the day has always been my solution – and it costs less!

Conclusion
Overall, I think our clear winner is the Scott LCG snowmobile goggle. This is a solid all-around winner in the performance and design categories. When it comes to long days on the snow I always want a dark lens, molded frame, and soft multi-layer foam padding.
When in doubt, try to take your helmet with you to a dealer and check the fit before ordering online. Still not sure the goggles will fit? Just make sure the store you order from has a good return policy, such as Amazon.
How We Researched
To come up with the top snowmobiling goggles we researched a variety of sources for reviews such as REI, Backcountry, Moosejaw, EVO along with our own personal experience.
We also consulted online magazines for product research and reviews to get as much unbiased information as we could. To help weed out fake reviews we used Fakespot.com to make sure we only looked at genuine reviews.
With so much quality gear available, we had to narrow it down based on what we felt were the best options were for the price. The author, Casey Fiedler was a full time ski instructor for Park City and The Canyons in Utah.
To help narrow down the selection he used his personal experience along with recommendations from snowmobile guides.
After extensive research, we came up with our list to help you choose the right pair for you.
Sources
---
I hope this guide was helpful for finding a good pair of snowmobile goggles to fit your needs. If you want to comment or recommend a pair of goggles I didn't include, please use my contact form to get in touch.
Have fun and be safe out there!
Notice:
OutsidePursuits.com is a participant in the Amazon Services LLC Associates Program, an affiliate advertising program. OutsidePursuits.com earns fees from products sold through qualifying purchases by linking to Amazon.com. Amazon offers a commission on products sold through their affiliate links.