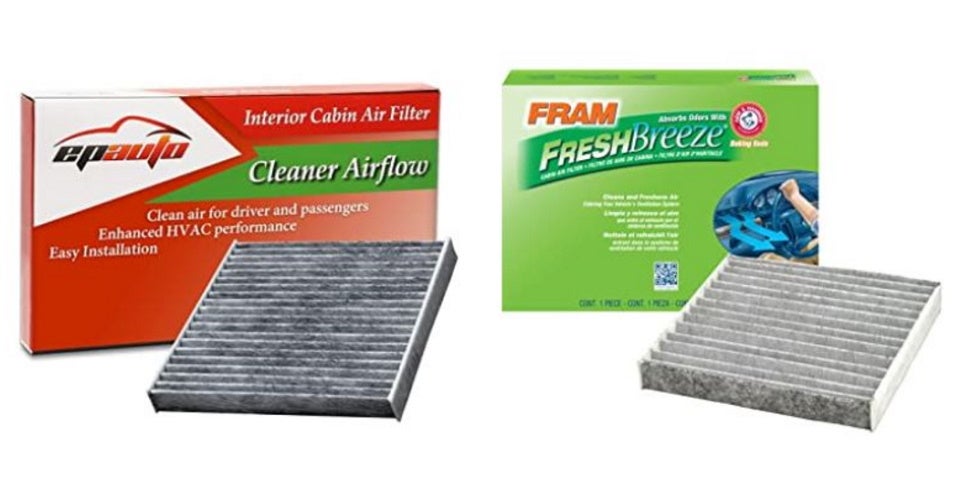 Our Editors independently research, test, and rate what we feel are the best products. We use affiliate links and may receive a small commission on purchases.
Sometimes it can seem downright impossible to keep the air that comes into our vehicle's cabin clean. Dust, bugs, and moisture (among other things) can easily get in and no one likes dealing with the smell of dirt or exhaust, right?
Don't worry, there is a solution, and it's a cabin air filter! We've done the hard work for you, researching thoroughly to bring you the 5 best cabin air filters brands out there today so you know who to rely on. Also see: How To Choose A Cabin Air Filter.
Best Cabin Air Filters Brands
| | K&N Cabin Air Filters | Bosch Cabin Air Filters | ACDelco |
| --- | --- | --- | --- |
| | | | |
| | | | |
| Ease of Installation: | Advanced | Intermediate | Intermediate |
| Washable: | Yes | No | No |
| Material: | Non-Woven Synthetic | Activated charcoal, Microfiber | Non-Woven Synthetic, Compound Media |
| | | | |
Also see: Cabin Air Filters Comparison Table
---
Quick Answer: The 5 Top-Rated Cabin Air Filters Brands
---
Cabin Air Filters Brands Reviews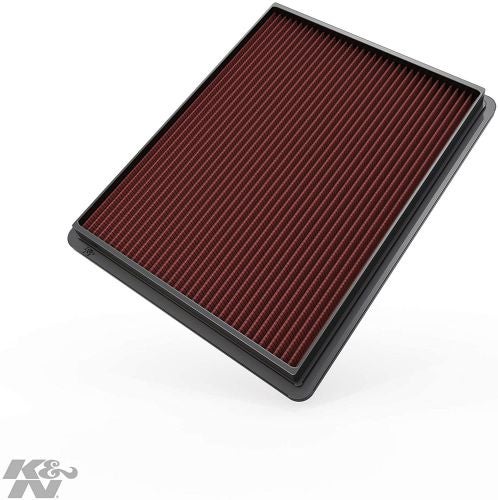 If you're in the market for a supreme car cabin air filter, then K&N is your best bet. Having spent over 50 years in automotive filtration, they've had plenty of time to perfect their products.
When you see the kind of quality they're offering, that much is obvious.
Started by two motorcycle racers, they came up with the idea for a filter that could perform in heavy dust and dirty off-roading situations.
It was during this time where they came up with the oiled cotton design which captures contaminants like moths to a flame, but also allows for it to be washed and reused.
All of their products are put through rigorous testing to ensure reliability and top-notch performance. You can find their headquarters in Riverside, California, with additional operating facilities in Grand Prairie, Texas, England, China, and the Netherlands.
Due to their prestigious and reliable output, they were able to become partners with legendary sports organizations such as NASCAR, NHRA, and many more.
VF2020 Cabin Air Filter
Ease of Installation: Advanced
Washable: Yes
Material: Non-Woven Synthetic
The cabin air filter price may be a bit higher than the others on our guide, but it's well worth it when you consider the high level of quality and durability you're receiving here.
While installation does require some DIY skills, it should only take you around 20 minutes maximum to put in.
Perhaps the most notable feature here is the fact that it's completely washable and reusable. The cleaning process is surprisingly easy and quick as well. The electrostatically charged fabric is made to easily capture mold, mildew, pollen, spores, germs, and many more contaminants.
In fact, they're so durable that they're made to hold up just as long as your vehicle itself is! It's not only affective in terms of health, but in comfort, too. It's made to capture the contaminants that create foul odors, so you can benefit from clean, pleasant air every ride.
Fitting directly into your factory cabin air box, it's not too difficult, but does require a screwdriver.
E-0945
Ease of Installation: Advanced
Washable: Yes
Material: Non-Woven Synthetic
Next up is the unique, eco-friendly 0945 High Performance Filter. It's also washable and reusable, coming with a 10-year warranty that's sure to provide you countless moments of use. While the price tag may be a bit higher, they last much longer than 10 disposable filters and often do a better job, so it's more than worth it.
As the official air filter of NASCAR, this is a brand and filter you know you can trust. The American-made, low-maintenance design doesn't even require a single cleaning until you hit 50,000 miles with it! Talk about impressive!
The non-woven synthetic filtration media offers up to 50% more airflow than your disposable paper filters. This will boost power and acceleration significantly, and who doesn't want more efficient and faster vehicles?

---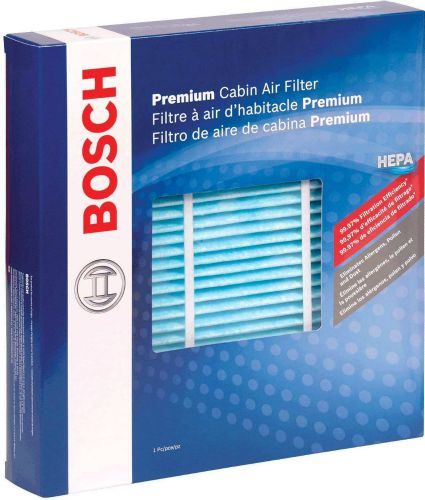 The country most well-known for their technology and engineering skills is easily Germany. With that being said, it comes as no surprise that Bosch also belongs to the German engineering family. Made with precision and built to last, they're known to be one of the most reliable cabin air filter brands in the world.
Founded in Stuttgart in 1886 by Robert Bosch, they've been known for their precision and attention to quality since the company's inception. Today, they're represented in around 150 countries around the globe, only cementing their place as one of the top cabin air filters brands.
Workshop Cabin Air Filters
Ease of Installation: Intermediate
Washable: No
Material: Activated charcoal, Microfiber
First off, we have the Workshop Cabin Air Filters. These filters are comprised of 4 different layers for thoroughness and effectiveness in removing harmful particles in the air.
The first layer consists of a non-woven configuration made to capture the bigger particles first.
The air then moves through the second, electrostatically charged microfiber layer which take care of the smaller particles. The third and fourth layers are there as a backup and also work to protect the microfiber layer from damage.
With an 80% efficiency rate at 3 microns or larger in capturing dirt and other environmental particles, they fit the vast majority of cars in North America which come with a cabin filter.
Charcoal carbon cabin filters are also offered, coming with an activated charcoal lining which helps to purify and deodorize so your air is clean and smelling fresh.
HEPA Cabin Air Filter
Ease of Installation: Advanced
Washable: No
Material: Non-Woven Synthetic, Cotton
If you have allergies, sensitivities, or simply want the healthiest cabin air you can get, you need to look at the HEPA Cabin Filters by Bosch.
The car cabin air filter steps things up a notch, trapping microscopic pollutants. Not only will it help trap dust and dirt, but pollen, mold, and other common allergens.
Tested to meet HEPA standards, it offers filtration efficiency of an impressive enhancing respiratory health for you and everyone else in your vehicle.
The melt-blown electrostatic layer and very dense materials trap particles with ease. They've also added in a static cotton layer to create high capacity in storing these small particles.
While you will have to go get a cabin air filter replacement after a year or so, you can still count on it to be stable, thanks to its structural ribs.
Pricing
The prices between the two are actually very similar, but the HEPA is typically just a few dollars less expensive!

---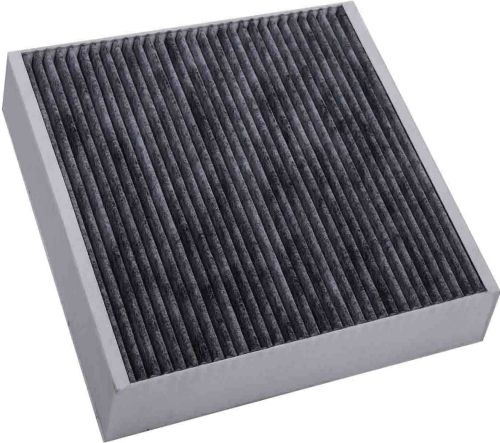 Founded over 100 years ago, ACDelco is one of the oldest manufacturers of cabin air filters and other auto parts around. Gaining success with their innovative designs and use of the highest quality materials around, they remain a mainstay even today. Due to this, you can see their presence everywhere around the world.
GM OE Cabin Air Filter
Ease of Installation: Intermediate
Washable: No
Material: Non-Woven Synthetic, Compound Media
Made with long, non-woven/compound media, it is specifically designed to capture the most particles possible while increasing ventilation. The electrostatic multi-layer inserts are capable of trapping up to 95% of dirt, pollen, and other undesirables. This makes it perfect for everyone, but particularly those with allergies or sensitivities.
Moreover, it helps keep bacteria and mold at bay, as well as reduce vehicle odor so you can drive in the utmost level of comfort. As it's so durable and reliable, you can count on using it for quite a while. Installation is one of the easier processes we've come across, and it's also very affordable – great for most consumers.
Gold (Professional) Cabin Air Filter
Ease of Installation: Advanced
Washable: No
Material: Non-Woven Synthetic, Cotton
The Gold Cabin Air Filter is very similar to their regular versions, but ramp things up another level. The incredibly durable design is nice and reliable and made to fit the majority of vehicles that comes with cabin air filters already. The 3 layers really go above and beyond in creating clean, fresh air.
Utilizing advanced filter media technology, it greatly reduces particles in the cabin air and helps keep mold and bacteria from growing inside the ventilation system. This is not only healthier for your lungs, but also helps reduce or eliminate odor.
Installation proved to be just slightly more complicated than the other, so it is recommended that you have a professional do this.
Pricing
The prices of both are very affordable, though as you can imagine, the Gold filters are more expensive. However, when you take into consideration the high performance and reliability, we felt it was worth it.

---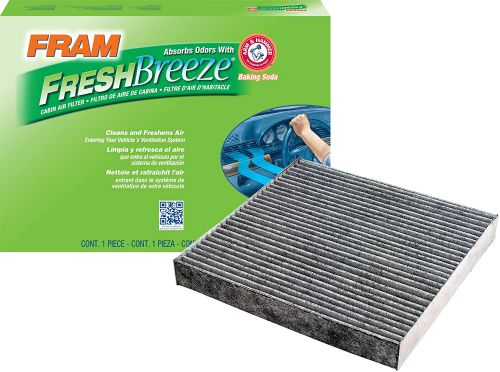 Starting almost 90 years ago, Fram began in a laboratory in Providence, Rhode Island. At this point in time, air filters were incredibly complicated to install, change, and clean which made many people simply avoid the task. Frederick Franklin and T. Edward Aldham wanted to change this, and so they did.
Fast forward to present-day and they're now located in Cleveland, Ohio, and have made a name for themselves as one of the leading choices for cabin air filters in North America.
Fram Fresh Breeze Cabin Air Filter
Ease of Installation: Intermediate
Washable: No
Material: Carbon, Baking Soda
Are you on the hunt for a charcoal cabin air filter? Then we have something special for you: the Fram Fresh Breeze Cabin Air Filters.
These are actually made with Arm & Hammer baking soda along with carbon to thoroughly clean the air coming into your vehicle cabin.
This combination works wonders in doing just that, by trapping odors and minimizing the risk of bacterial/mold growth.
As the only cabin air filter that uses Arm & Hammer baking soda, you'd expect it to be more expensive than it is. The truth is that it's incredibly affordable, especially when you consider how long the lifespan is.
Filtering up to 98% of dust, pollen, dirt, and other possible contaminants, is works to heighten air flow while still preventing foul odors from taking up residency in your vehicle.
More air flow often means improved performance in your vehicle; it can even help speed it up!
All in all, if you're looking to reduce and prevent odors, you don't need a scented cabin air filter. Instead, what you need is their Fresh Breeze Cabin Air Filters!

---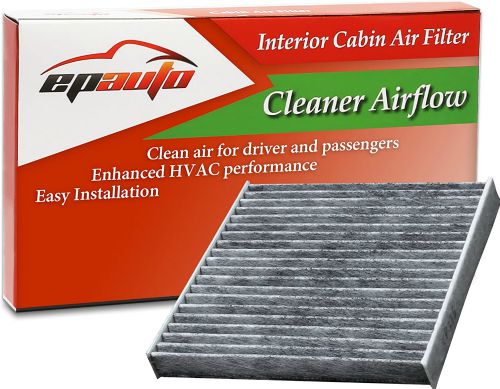 EP Auto is the youngest brand on our guide, by far. However, that doesn't mean they don't make a great product.
The California-based company has managed to set themselves apart form the fierce competition by offering high-quality yet extremely affordably products.
Unfortunately, not a whole lot is known about them aside from this, but they're definitely a brand to keep an eye on! If you're on a tight budget, you simply can't get better than this.
EPAuto Cabin Air Filter
Ease of Installation: Intermediate
Washable: No
Material: Carbon, Baking Soda
While it's not washable, the EPAuto Cabin Air Filter is still quite durable, which is particularly impressive when you remember how affordable it is.
Just like the other model before it, this one contains baking soda and carbon to minimize odor and bacteria, which also prohibits the growth of mold. This leaves you with fresh and healthy air every time you start your car up; no more inhaling smog or dirt!
On top of that, it actually has enhanced HVAC performance, which is perfect for trapping allergens like pollen, and other things that could irritate your lungs.
Installation was also very straightforward and simple, and even if you've never replaced a filter before, we're sure you can do this.
It fits perfectly into the holding unit without leaving any gaps on the side, which also helps prevent premature wear on your vehicle's HVAC system.
Under this umbrella are the AUTO-CF-002 and the AUTO-CF-006. They're essentially the same model, but one is designed for Honda and Acura while the other is made for Toyota, Lexus, Scion, and Subaru.
All in all, if you want to keep the cabin filter price low without compromising quality, this is it.

---
Cabin Air Filters Comparison Table
| Cabin Air Filters | | Ease of Installation | Washable | Material |
| --- | --- | --- | --- | --- |
| K&N Cabin Air Filters | | Advanced | Yes | Non-Woven Synthetic |
| Bosch Cabin Air Filters | | Intermediate | No | Activated charcoal, Microfiber |
| ACDelco | | Intermediate | No | Non-Woven Synthetic, Compound Media |
| Fram | | Intermediate | No | Carbon, Baking Soda |
| EPAuto | | Intermediate | No | Carbon, Baking Soda |
---
How To Choose A Cabin Air Filter
Now that you've had the opportunity to read all about the best cabin air filters, do you know which one you'll be looking into for your vehicle?
It can be complicated – especially if you don't have much experience with them. There are so many amazing options, so how can you pick?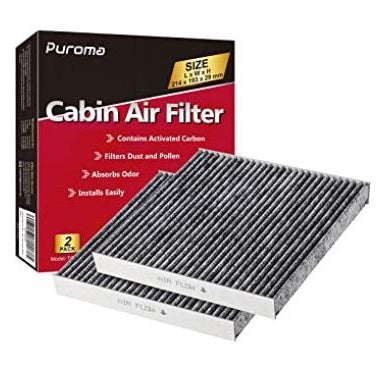 That's where we come in. We've decided to go ahead and write up the comprehensive buying guide below, which will take you through each step of the decision process so that by the time you're finished, there will be no doubt which is the brand for you and your vehicle!
Durability
The first thing you should consider after you've made sure that your cabin filter works with your vehicle model, is how long it's going to last you.
You don't want to have to change it every few months as it's a hassle and it means spending more money – neither of which we want, ideally.
Regarding the brands we just covered, you'll find the ones with the shortest lifespans will still last you anywhere from 10 to 12 months.
However, there are some, like the K&N models, which are actually washable and reusable! Thanks to this feature, you can plan on having them for at least 10 years of use.
While they may cost a bit more upfront, they last over 10 times as long which is obviously more than worth it!
Maintenance
This kind of goes hand-in-hand with our last point. Unless it's reusable and washable, your cabin air filter is going to need to be changed regularly. The filter traps dust, dirt, grime, pollen, and countless other pollutants; prohibiting them from entering your cabin.
That means that the more you drive, the quicker you're going to have to replace it. The recommended span is to replace the filter every 15,000 to 25,000 miles. That typically ends up being around every year, but of course, everyone drives different distances.
On top of that, you'll also have to account for the driving environment, which will greatly affect the lifespan of said filters.
For example, if you regularly commute in heavy traffic in the middle of a city, you're going to need to change them more often than if you were to be driving on empty streets in a desolate town.
Ease of Installation
You should take this into consideration as well, particularly if you're planning on doing the installation yourself! If you don't have any or very little experience with replacing/installing a cabin air filter then try to get one that's not overly complicated.
We recommend going for an EPAuto model as they're straightforward and very inexpensive if you happen to mess up (which we know you won't).
However, some of the more expensive alternatives can be a bit more complicated and we recommend you go to a professional to make the job easier and make sure that it's doing its job properly.
Filtration
What exactly does the filter block from coming into your cabin? What kind of filtration efficiency has it been tested to have?
For example, some will come with just 80% efficiency while others are capable of over 98%! That's quite the difference and something we recommend shelling out a bit more cash for, if you can.
As you may have noticed, there are also some models with HEPA filtration abilities. These take things to the next level and are capable of not only filtering out your typical dust, dirt, and smog, but can also block pollen and other allergens from coming in.
If you have asthma, allergies, or other sensitivities then we recommend going for the HEPA options.
Odor Control
This is similar to our last point, but here we're focusing on just odor control. No one likes sitting in a car that smells stale or like smog, do they? If you're serious about odor control, then we recommend choosing a model that has activated carbon and/or baking soda in it.
The former can help get rid of impurities which include odor-causing materials, and baking soda is notorious for neutralizing foul odors. They work together to ensure you always have healthy, fresh-smelling air to breathe during your commute, road trip, etc.
Price
How much are you willing to spend on one of the best cabin air filters? It's a smart idea to figure out a budget for yourself before you start shopping around, as it can be all too easy to accidentally spend more than you'd wanted to.
No matter what your budget is, we're confident that we have at least one or two brands on here that will fit into it.
However, don't just take the price tag into consideration; think about how long they're going to last you.
For example, if a reusable model costs twice as much as a non-reusable alternative but lasts 10 times as long, that's ultimately going to end up saving you money and serving you better. You get the best of both worlds!
FAQs
Q: Who makes the best cabin air filters?
A: Any of the brands on our guide make the best out there. However, if we were to choose just one we would have to go with K&N.
Their filtration is extremely efficient, effective, and you can actually wash and reuse them. That means you'll likely never have to buy another one for as long as you have your vehicle.
Q: Is there a difference in cabin air filters?
A: Yes, there is. Each one varies a bit when it comes to how much they're capable of filtering out, what they actually block from coming in, how well they block odors, and how long they last.
Q: Is a K&N Cabin Air Filter worth it?
A: Absolutely; we can't recommend this brand enough. They make everything with the utmost level of quality, and are designed to last for years upon years.
Q: Is a carbon cabin filter worth it?
A: Yes, it is! They help to block mold-causing bacteria, as well as odor-causing agents. If you want clean and healthy air to breathe in, carbon cabin filters can help.
Summary
Now that you know just about everything you could ever want to about the best cabin air filters brands, which one will you be using to clean your cabin air with?
No matter which one you choose, know you'll be receiving one of the best on the market today. However, what is most important is that you select the one that perfectly fits your car, your needs, your personal color tastes and your environment.
We really hope that our guide has helped you do just that. Thanks very much for tuning in and we'll see you again soon!
How We Researched
To come up with the top cabin air filter brands, we researched a variety of sources for reviews such as 4×4 Magazine and Outside Online Magazine along with our own personal experience.
We also consulted online magazines for product research and reviews to get as much unbiased information as we could. To help weed out fake reviews we used Fakespot.com to make sure we only looked at genuine reviews.
With so much quality gear available, we had to narrow it down based on what we felt were the best options were for the price. The staff authors have a wide and varied background in offroading, motorcycling, and auto mechanics. They are eager to share their knowledge with readers.
To help narrow down the selection we used personal experiences along with recommendations from fellow auto-enthusiasts and industry experts.
After extensive research, we came up with our list to help you choose the right one for you.
Sources
Notice:
OutsidePursuits.com is a participant in the Amazon Services LLC Associates Program, an affiliate advertising program. OutsidePursuits.com earns fees from products sold through qualifying purchases by linking to Amazon.com. Amazon offers a commission on products sold through their affiliate links.