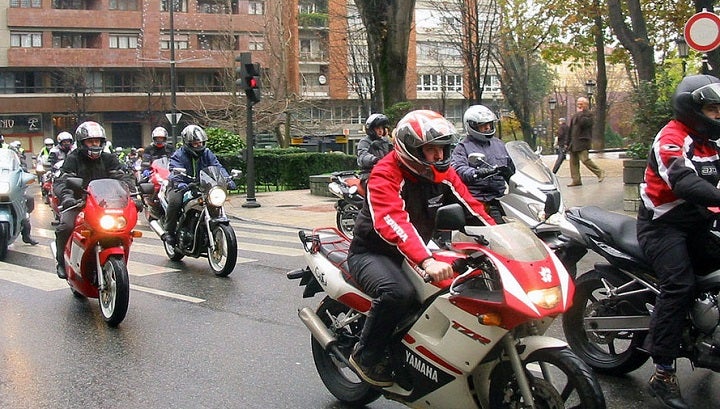 Our Editors independently research, test, and rate what we feel are the best products. We use affiliate links and may receive a small commission on purchases.
If you're in the market for a new motorcycle helmet and want a few more bells and whistles than your standard full face or half helmet has, look no further. We've put together an extensive list of the top-rated best bluetooth motorcycle helmets to help you choose the best one for you. We'll also take you through some technical information that might be helpful in choosing the right helmet for your needs, so check out our How to Choose The Best Motorcycle Helmet With Bluetooth section below.
Best Motorcycle Helmet Bluetooth
| | Sena Outrush Bluetooth Modular Motorcycle Helmet | ILM Integrated Bluetooth Modular Motorcycle Helmet | Martian Motorcycle Bluetooth Helmet |
| --- | --- | --- | --- |
| | | | |
| | | | |
| Modular | Yes | Yes | Yes |
| Colors Available: | White, Black | Matte Black, Red, White | Gloss Black, Red and white, Matte Black, Red and White |
| Bluetooth Unit: | 3.0 Bluetooth Unit | Freedconn Bluetooth 3.0 Unit | 3.0 Bluetooth Unit |
| Ventilated | Yes | Yes | Yes |
| Built-in Sun Visor | Yes | Yes | Yes |
| User Ratings | 4.3 / 5.0 Stars | 3.8 / 5.0 Stars | 4.3 / 5.0 Stars |
Also see: Bluetooth Motorcycle Helmets Comparison Table and YouTube Video Review
---
Quick Answer – The Best Bluetooth Motorcycle Helmets
---
Bluetooth Motorcycle Helmet Reviews
Using Bluetooth 3.0 technology and Advanced Noise Control technology, the Sena Outrush Bluetooth Motorcycle helmet looks as good as it sounds.
This full face motorcycle helmet lets you communicate with another rider up to 800 meters (0.5 miles) away for 15 hours, all on a single charge. In addition to its two-way intercom, you can connect your smartphone and enjoy your favorite playlist, or even FM radio station due to the built-in speakers and radio tuner. It's also equipped to take phone calls and help you with GPS directions.
As for the helmet itself, you'll find a multi-density EPS liner, a lightweight DOT rated shell, a quick-release ratchet chin strap, an integrated drop-down sun shield, and 3-way anti-fog ventilation system. Last but certainly not least, it features a glove-friendly Jog dial that sports a user-friendly interface, so you won't have any issues controlling your music while wearing gloves.
This smart helmet is also available in two colors – black and white – as well as another upgraded model if you're comfortable spending a little more.
Overall, the Sena Outrush is an excellent quality and stylish helmet and in my opinion, one of the best bluetooth helmets money can buy.
Helmet Features:
Bluetooth System 3.0 Technology
15 hours battery life, 3 hours charging time
800 meters rider-to-rider range
Call answering, music, and navigation audio
5.2 lbs.
DOT FMVSS No. 218 Certified

---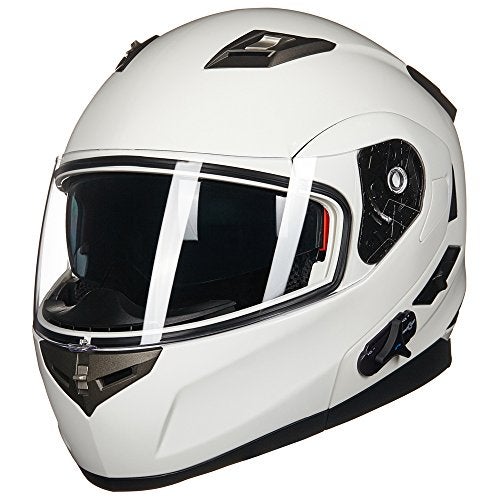 Helmet Features:
Freedconn Bluetooth® 2.0 Technology.

8 hours of battery life, 100+ hours in stand-by mode

Removeable Micro-fiber Lining and Variable Air Vents

One-Touch Control for Call Answer, Divert and Redial. Calls Interrupt Intercom, Music and Navigation

Up to (1000) Ft. Companion Intercom.  Left and right Speakers with Stereo Quality.

D.S.P. echo and noise cancellation 

Meets E.C.E. and D.O.T Certified Safety Standards
For an integrated Bluetooth modular-style helmet the ILM Integrated Bluetooth Modular Motorcycle Helmet is a fantastic value.  The helmet-specific characteristics are totally impressive and Freedconn makes a decent mobile, sport-oriented Bluetooth unit.
The overall usability fell down slightly with Freedcon's button-and-dial interface.  It wasn't quite as user-friendly as BLINC and SENA units. Nonetheless, we wanted to get one or two modular helmets into the review, and the ILM comes in at #3 overall.
Also, keep in mind that an advertised 1000 ft. of Bluetooth range is a pretty tall order.  When you factor in line-of-site limitations from curves, elevation changes and even traffic, you find that Bluetooth has its limitations.
Your ultimate results will vary with physical conditions and the quality of the other transmitter.

---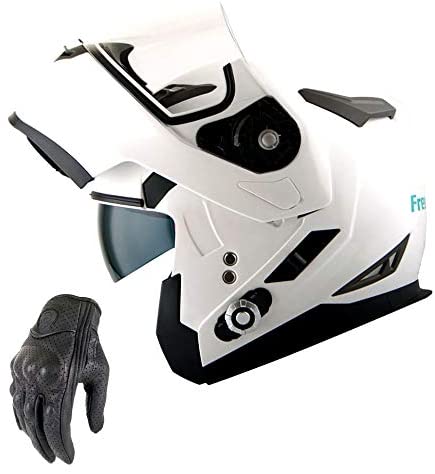 Another modular motorcycle helmet (flip-up to open-face) with Bluetooth that includes premium leather martian leather gloves is the Martian Motorcycle Helmet.
This helmet supports up to three riders in the intercom within a 500-meter range. Its three-hour charging time equips you with up to 12 hours of talk time on the phone, 9 hours on the intercom and 120 hours of standby time.
These headphones also include Advanced DSP echo and noise cancellation technology to ensure your music and calls come through crystal clear.
If you like a pop of color, this helmet is available in three different colors – red, black and white – as well as a handful of different finishes so you can find a model that best suits your personal preferences.
Helmet Features:
Advanced Modular Unisex Adult Helmet
One button, one-hand Flip-up System Converts helmet from Full-face to Open-face
12 hours battery life, 9 hours intercom talk, 3 hours charging time and 300 hours in standby
Glove-friendly
Dual lens design
Noise suppression technology for better sound quality and D.S.P Echo cancellation
D.O.T Certified(non-removable graphic on the back)
Comes with a martian leather glove
---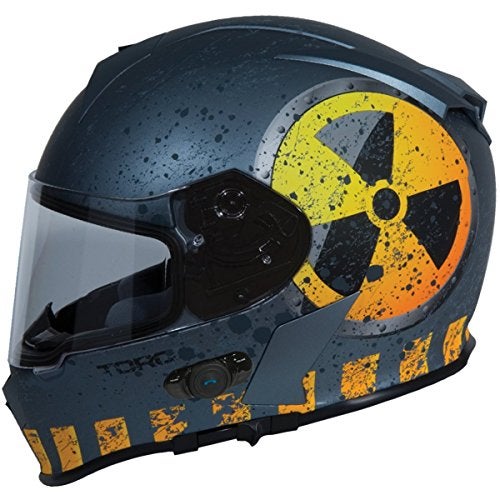 The Torc T14B (Mako) is another option for those who prefer full-face over modular-style helmets. And the Torc is equipped with the same BLINC 3.0 Bluetooth that the O'Neal Commander utilizes.
The Torc helmets have gotten favorable reviews for quality of construction and also for highway noise suppression.  As a full-face helmet with Bluetooth option the Torc T14B made it into our top 5 list.
Helmet Features:
Factory-integrated BLINC Bluetooth w/ dual speakers for high sound quality
Long battery life: 8 hours intercom talk time and 110 hours of standby
Removable and washable soft comfort liner
Integrated aerodynamic spoiler
Smooth Lock drop-down sun visor
Graphics designs
ECE and DOT Certified

---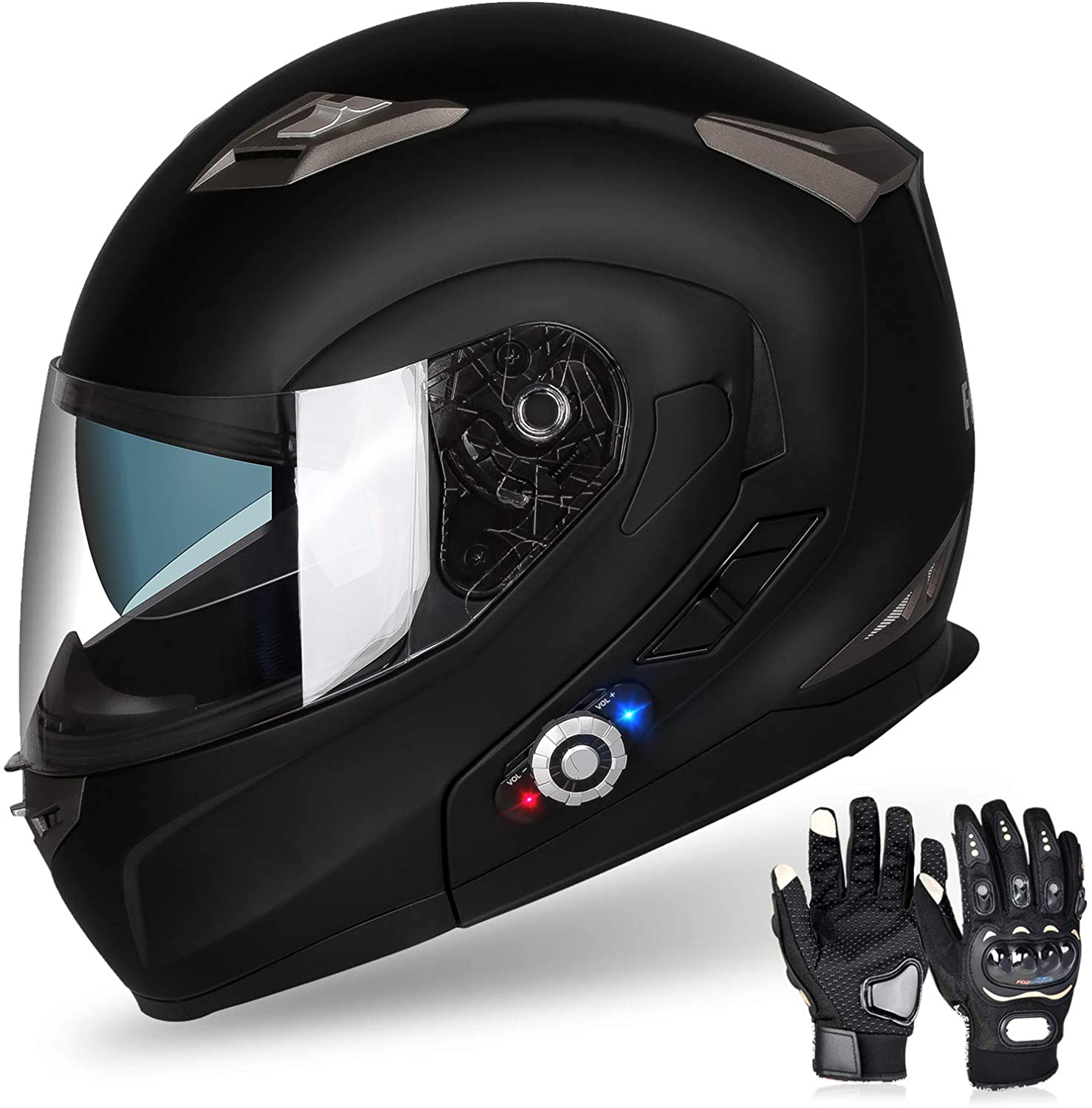 Here's another option for those looking for factory-integrated Bluetooth features in a full-face modular helmet. One great feature of the FreedConn unit is its extended range of operation.  Riders can communicate up to 500 meters making its range better than most all other helmets reviewed. Also, it's possible to pair 3 riders together for a group ride.
The usability of the FreedConn unit is good. It benefits from a jog wheel and a multi-function button that are easy to access even with riding gloves.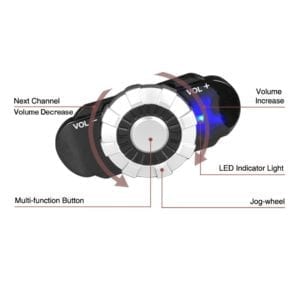 Helmet Features:
Freedconn Bluetooth built-in communication system – allows you to keep you in touch with up to 2 other riders
Universal Bluetooth Connectivity 3.0 keeps you connected with bluetooth intercom, cellphone, GPS and music player simultaneously
Lightweight ABS shell with ventilation makes for comfort and convenience. (Helmet weight 4 lbs.)
Cheek pads and helmet liner are removable and easy to clean
DOT-certified

---
Bluetooth Motorcycle Helmets Comparison Table
---
How To Choose The Best Motorcycle Helmet With Bluetooth

Bluetooth communications have revolutionized the way we interact with our smartphones and other personal electronics.  Simultaneously, road safety concerns, as well as traffic laws, have made hands-free communicating a necessity when driving automobiles.  Therefore, and even more so, the need for reliable hands-free interaction with electronics on motorcycles is abundantly necessary.
Those who choose to use a smartphone or music player while riding are adding a significant dimension to the riding experience.  Therefore we hope that this review of the latest designs of the Best Bluetooth Motorcycle Helmets to interface with such devices will be helpful to those riders who are seeking convenience, entertainment, and most of all – safety.
Because wireless communications haven't become popular for motocross and dual-sport riding at the time of this writing our review focuses on fixed and modular full-face helmets with factory built-in (integrated) Bluetooth for street, sport and sport touring.
Since the first motorcycle law was enacted in 1966, helmets have evolved in terms of their: design, use, shape, weight, material and effectiveness. With this law in place, there emerged a lot of different brands that focused on the design and production of helmets.
In recent years, one of the technological advancements that many brands have integrated into motorcycle helmets is Bluetooth technology. This technology's key focus is to enhance communication. In today's era, there are many devices that have become essential to our everyday life, one of them being the Smartphone.
A recent trend is the use of these communication and entertainment devices to make calls, text, and listen to music while riding a motorbike. If your eyes are constantly on your Smartphone, GPS navigation system or any other device, your focus on the road becomes distracted. This creates room for potential accidents, which can ultimately lead to loss of life.
However, having Bluetooth technology directly embedded into your helmet reduces distractions enabling you to keep your eyes on the road and your hands on the handle bars. In short, Bluetooth technology is a lifesaver. With so many types of helmets in the market, you may find it challenging to choose one that suits your needs.
But don't worry; we have taken the time to do some research and created a guide that highlights the main features you should focus on when selecting the best motorcycle Bluetooth helmet. From reading our guide you will learn the following:

What is Bluetooth Technology?
Originally, Bluetooth technology was developed by telecom vendor Ericsson in 1994 to "replace wires" or wireless communication protocol for short-range devices that had low power consumption.
By definition, Bluetooth refers to the short-range and wireless interconnection between two compatible devices via wave signals.
Though a relatively new technology, over the years, it eventually found its place in the motorcycle industry, where it is now widely used and appreciated. Since it relies on radio frequency, it achieves the best results when a clear line of sight is established.
Design attributes that affect Bluetooth technology include: power consumption, antenna design, distance and environmental factors.

Why is Bluetooth Technology Fit for Motorcycle Helmets?
Bluetooth technology facilitates clear communication, operates effectively, is safe (it does not emit too much radiation), easy to use and consumes less power. These features have seen it replace older forms of short-range communication such as NFC (Near Field Communication).
For motorbike riders, having a Bluetooth helmet means that you are able to stay connected in a number of ways. Besides listening to your favorite MP3s or favorite radio station, you can easily make and pick calls or even conduct clear conversations with your travelling buddies using the two-way communication feature, as long as they are within the required range.

Available Bluetooth Helmet Options
Bluetooth-capable helmets are available in two major options. One option involves buying a helmet that has the Bluetooth equipment already preinstalled while the other is to buy a uniquely designed Bluetooth device that can work and fit perfectly in any helmet. The latter allows for flexibility since you will be able to comfortably change Bluetooth components to your own liking.
Generally, the Bluetooth component should be compatible with the latest technological derives which include: MP3 players, video game consoles, navigation systems (GPS systems), Smartphones and laptops. To use these devices with the chosen helmet, however, they must be within acceptable range.
Majority of helmet-compatible Bluetooth devices have a flexible boom microphone and can be fitted into either open face or flip-up helmets. For full-face helmets, there are a variety of microphones that work perfectly with them. As the Bluetooth devices have to be powered, most use durable, rechargeable lithium batteries. The durability of these batteries allows you to use the helmets for longer periods without the need to frequently recharge.
Pre-installed Bluetooth Helmets
These helmets are designed to accommodate Bluetooth hardware when being manufactured. As Bluetooth equipment integration is considered during their design, they have an amazing look and perform well. Their great look results from the uncomplicated installation of the Bluetooth equipment.
These helmets are recommended for beginners as they are ready for use right after being picked off the shelf. Furthermore, they are highly effective and convenient to use. However, they are not pocket friendly as compared to the alternative.
Bluetooth Compatible Helmets
This is the best option if you want to embed a Bluetooth set to a helmet that you have comfortably worn for some time but lacks Bluetooth capability. With these helmets, the installation of the Bluetooth device can take a number of forms. Sometimes screws are used to hold the device in place, other times clips are used to attach devices conveniently to the side of the helmet and sometimes they have to be conservatively installed.

Key Factors to Consider When Selecting a Bluetooth Motorcycle Helmet
Price
Price is a factor that cannot be ignored when buying almost any product. Having a clear budget range of how much you intend to spend on a helmet will prevent you from overspending. For Bluetooth helmets, the material used in Bluetooth device specifications and safety features that have been put in the helmet play a huge part in determining the price.
Another determining factor is whether the Bluetooth component comes pre-installed in the helmet or whether you have to fit the components yourself. For example, if you have a compatible helmet, buying and installing a separate Bluetooth motorcycle intercom can help you save some money.
Bluetooth Range
Bluetooth devices have a relatively small operation range in contrast to shortwave radios, satellites and other communication devices. In general, the receiving or transmitting device must be within a particular range from your Bluetooth helmet for clear communication to take place.
For example, a cyclist who is using their Smartphone his music listening device will need to have it relatively close to him (e.g. in their pocket) for a proper connection to be established.
The same applies for a cyclist who uses his/her helmet to communicate with his fellow cyclists on the road (in such a case the helmets function the same way a walkie-talkie would).
Depending on how you intend to use your Bluetooth helmet, it is important to find out the maximum communication range in order to make the right choice.
Safety
The amount of microwaves emitted by a Bluetooth device is considered to be less than or comparable to that emitted by the average phone. To prevent exposure to these waves, the Bluetooth device in helmets is usually located on the outer part of the helmet.
As an alternative to traditional phones, which are held very close to the face, you can choose to use helmets if exposure to dangerous waves of radiation is something that concerns you. If you already happen to use a mobile phone, such fears are unfounded.
New or Second Hand
If your pockets are not deep enough, there is always the option of buying second-hand Bluetooth motorcycle helmets, as long as they are fully functioning. This not only saves you money but also gives you the opportunity to try out a few helmets before making a final decision on which helmet fits your needs best.
This is a good approach for beginners. However, new things are always more appealing, therefore, if you can afford a new helmet, go ahead and buy a new helmet of your choice.

Advantages of Bluetooth Motorcycle Helmets
The freedom provided by a Bluetooth device is the key benefit to cyclists. These devices easily connect to almost all modern communication and media devices. Besides, they operate wirelessly using power from rechargeable batteries. In addition, these devices are usually small in size making it convenient to carry them around.
Despite the fact that this technology was originally intended for use in mobile phones and microphones, its flexibility has seen it integrated into other modern devices as well. Such devices include: GPS systems, MP3 players, computers, video games, and cameras. Motorcyclists have not been left behind as well, they have benefitted in the following ways:
Ease of Communication
The communication aspect of Bluetooth motorcycle helmets has also proven to be very beneficial to bikers. The majority of modern day mobile phones can effortlessly connect via Bluetooth. If you are an iPhone user, you may be required to place a small dongle to facilitate communication with a Bluetooth headset.
Answering, conversing and rejecting calls have been made hands-free when Bluetooth technology was introduced into the motorcycle industry. This hands-free feature reduces the risk of causing road accidents.
Furthermore, a variety of motorcycle helmets allow you to communicate wirelessly with your family and friends by simply speaking into your helmet mic, as long all your helmets support the two or multi-line communication function.
At times this may require that you buy a set that matches in order to enable flawless functionality of this feature. As Bluetooth communication is dependent on maintaining a certain range or a clear line of sight, remaining within this range is essential for effective communication.
GPS System Handling
For cyclists, GPS navigation control has been made easier by Bluetooth technology. By connecting the cyclist's Bluetooth motorcycle helmet to a compatible GPS system, the cyclist can listen to real-time navigation directions without shifting their focus from the road. This means that previous habits such as having to stop by the road to ask for directions or to examine a map are long gone.
Despite the fact that GPS systems designed for use in the motorcycle industry have been around for some time, cyclists previously were not able to effectively use their device due to the poor audibility in areas with traffic congestion, wind and other environmental noise.
However, with Bluetooth technology, these problems have been solved. Bikers are now able to receive loud and clear navigation directions through their helmet's headset. In addition, depending on the GPS system in use, the cyclist can give voice commands through the helmet's mouthpiece while still maintaining their focus on the road.
Ease of enjoying your favorite music
Everybody loves music. Being able to effortlessly connect your MP3 players or Smartphone to your Bluetooth helmet allows you to wirelessly listen to your favorite music.
Contrary to the case of handlebar radio there is less interference and the playlist you listen to is specially created by you.

Disadvantages of Bluetooth Motorcycle Helmets
There are only a few disadvantages of using Bluetooth motorcycle helmets. For instance, these helmets may not appeal to riders who already have a favorite helmet that they feel they can't ride without. For such riders, it's advisable to fit the Bluetooth headset to their favorite helmet themselves.
Another disadvantage is that depending on the particular headset that you use, the clarity of the Bluetooth device may begin to suffer when you accelerate and cruise at over 70 mph.
Lastly, as Bluetooth technology depends on a line of sight, it may be difficult to maintain communication with your peers over long distances using either two-way or multi-line communication.
Best Bluetooth Motorcycle Helmets Brands
Some of the brands that exist in the market today include: O'Neal, HJC, Bilt, IV2 and Shoei. Most of these brands offer almost similar or slightly different features that designed to satisfy the needs of cyclists.

Conclusion
Bluetooth motorcycle helmets allow motorcyclists to carry on a two-way conversation with fellow cyclists while maintaining their focus on the road as well as listening to their favorite music wirelessly.
The hands-free feature that is made possible by Bluetooth technology has enhanced the focus of cyclists on the road and as a result, reduced the chances of road accidents occurring.
For example, the two-way communication feature used to communicate with other cyclists is safer than communication over the cell phone. The compatibility of motorbike GPS systems with Bluetooth helmets allows for voice input through the helmet's microphone as well as receiving of directions through the ear piece.
Bluetooth helmets that are currently available in the market are capable of connecting with many electronic devices. Besides their wireless and effective connection, they also have a crystal clear reception. The safety provided by Bluetooth devices is similar to that of mobile phones with regards to the amount of radiation emitted.
By paying attention to the issues discussed in this article when deciding on the Bluetooth helmet to buy, you are guaranteed to make an informed decision.

Future Expectations
The rapid Bluetooth advancements that have taken place in the recent years only prove that this technology will give motorcyclist an even better experience in future. Probably one such experience is an increase in the range that a Bluetooth motorcycle helmet can operate.
---
Thanks for reading The 5 Best Bluetooth Motorcycle Helmets Reviewed.  We hope that this article gave you all the information you needed to select the brand and type of bluetooth-equipped helmet for motorcycle that is right for you.
If you're a motorcycling enthusiast here's our some more of our product review articles:
MOTORCYCLE GEAR  BLUETOOTH HELMETS | FULL-FACE HELMETS | MODULAR HELMETS | PHONE MOUNTS | GLOVES | GPS | MOTORCYCLE COVERS | MOTORCYCLE TENTS | WHEEL LOCKS | BACKPACKS | JACKETS | BOOTS | MOTORCYCLE JEANS | RAIN GEAR |  WINTER GLOVES | MOTORCYCLE BATTERIES | HARLEY BATTERIES | ATV BATTERIES | CHAIN LUBE | ENGINE OIL  
Bluetooth Motorcycle Helmets – YouTube Video Review
Best Bluetooth Motorcycle Helmet [2019]
Notice:
OutsidePursuits.com is a participant in the Amazon Services LLC Associates Program, an affiliate advertising program. OutsidePursuits.com earns fees from products sold through qualifying purchases by linking to Amazon.com. Amazon offers a commission on products sold through their affiliate links.