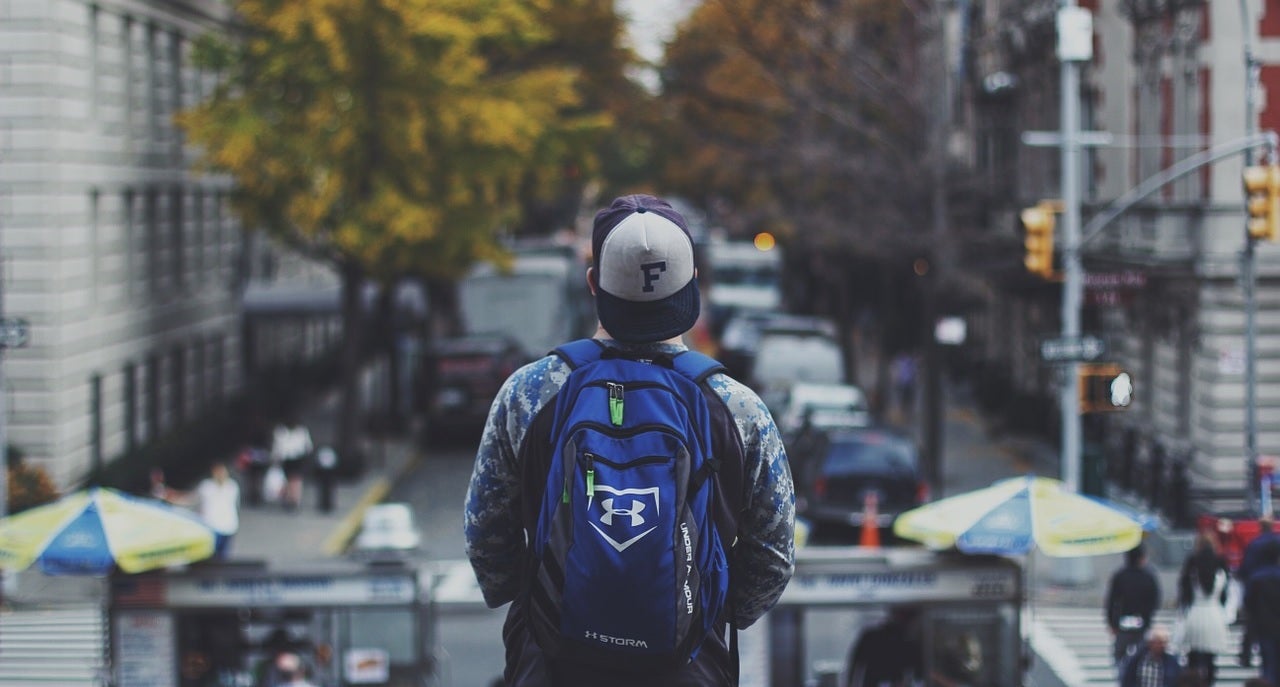 Our Editors independently research, test, and rate what we feel are the best products. We use affiliate links and may receive a small commission on purchases.
For many teenagers, traveling to a foreign country is a dream come true. Independence and adventure await the savvy traveler, but with great power also comes great responsibility.
Travelers have to be prepared for anything that comes their way, and many teens are inexperienced when it comes to thinking on their feet and being prepared in foreign places.
When your teenager gets on that plane, you want to know they have everything they need to be ready for whatever surprises might lay ahead.
But over-packing can be a serious burden, too, especially when faced with hefty baggage fees and the limited storage space that often comes with youth hostels. It is possible, however, to have the best of both worlds.
In this article, I share my top tips for teen travelers who want to travel light and stay prepared for all the mishaps and escapades that can accompany a trip abroad.
Know the Trip 
This is hands-down the most important factor when considering what your teen needs to pack. What they need always depends on where they're going and how long they'll be staying. If they're traveling to Mexico for spring break, for example, they won't be needing their Patagonia ski jacket.
Sometimes teens forget to consider all possible outcomes when planning for a trip due to the framing bias, a way that young people think that limits their ability to think outside the norm.
Research the place your teen is visiting and pack according to the expected weather, cultural customs, and the activities your teen is planning. This might take a little extra effort, but the security it provides is priceless.
Pack the Essentials 
No matter where your teen is going, there are certain things they absolutely need to bring. These include toiletries like soap, shampoo, toothpaste, a toothbrush, and deodorant; important documents like insurance cards, a driver's license, and their passport; a reliable wristwatch; a combination lock for lockers and luggage zippers; and a universal plug adapter (if they're going to a foreign country).
Depending on where your teen is traveling, other essentials may include sunscreen, bug spray, sunglasses, or other weather- and climate-dependent accessories. Many essentials can be bought upon arrival, but still, it's important to consider these when helping your teen pack their bags.
On the other hand, there are many things your teen can leave behind. If they have one good pair of sneakers, athletic trainers, or hiking boots, they probably won't need another pair of shoes. Dress clothes can stay at home.
Unless they need their laptop, urge them to leave it behind, especially since public libraries and other institutions in many countries provide free access to WiFi.
Keep Technology in Mind
Your teen may have a leg up on you here, but it's important to remember that much of what travelers used to pack now fits in your teen's pocket. Maps, address books, traveler's checks, entertainment, and emergency resources are all available via smartphone apps.
Because of this, it behooves you to find either a cheap, foreign data plan from your wireless carrier or to have your teen buy a SIM card for their phone upon arrival.
With smartphones providing such incredible resources and accessibility, traveling light has never been easier. If you'd like to limit your teen's ability to access certain apps and functions while abroad to prevent incurring international charges, you can always install parental software.
With this in mind, it isn't a bad idea to do some research on popular travel apps with your teen. CityMaps2Go, for example, is a data-free app that provides interactive city maps.
WikiCamps is an excellent tool for outdoor travelers in Australia and New Zealand. There are hundreds of travel apps, and a quick Internet search will be sure to find you the perfect one.
Since technology is such an integral part of modern travel, it's important for your teen to have a universal adapter for their device's charger. It's also a good idea to invest in a portable charger so your teen doesn't find themself in a sticky situation without a way to find help. 
Layer Up 
This is a great tip for saving space in bags and staying prepared for unexpected weather. Instead of putting your teens heavy clothes in their travel bag, have them wear them to the airport. This saves bag space, and the extra layers can be used as pillows and blankets during extra-long flights and bus rides.
I recommend packing and wearing three top layers for any trip where cold weather is a factor. One casual hoodie, one thick fleece or flannel, and one heavy-duty snow or waterproof jacket. A pair of large sweatpants is also a good idea for slipping over jeans, shorts, or leggings.
Aside from the most extreme weather conditions, these clothes should keep your teen warm, no matter if they're up for a brisk morning walk or caught in a thunderous downpour. 
When it Comes to Clothes, Pack for One Week
Wardrobe variety is a small sacrifice to pay for the trip of a lifetime. Even if your teen is leaving for five or six weeks, traveling light means leaving things behind. One week's worth of attire will give your teen plenty of clean clothes to wear and keep them on a regular laundry schedule.
Two pairs of comfortable pants, shorts, a few shirts, jackets and layers, and a pair of sturdy shoes should suffice. In fact, the only extras your teen should pack are underwear and socks. Pack one pair for each day of the week, plus two spare pairs each. In a rough spot, clean, dry socks are a real treat.
Off You Go!
Or rather, your teen. Remember, though, that one of the most rewarding parts of traveling is the stories a traveler  collects. And, often times, stories come through mishaps.
With the independence that comes with traveling, it's impossible to protect your teen from everything. But by following these tips, you can rest assured your teen has all of the essentials of a practical nomad without being weighed down.
Notice:
OutsidePursuits.com is a participant in the Amazon Services LLC Associates Program, an affiliate advertising program. OutsidePursuits.com earns fees from products sold through qualifying purchases by linking to Amazon.com. Amazon offers a commission on products sold through their affiliate links.