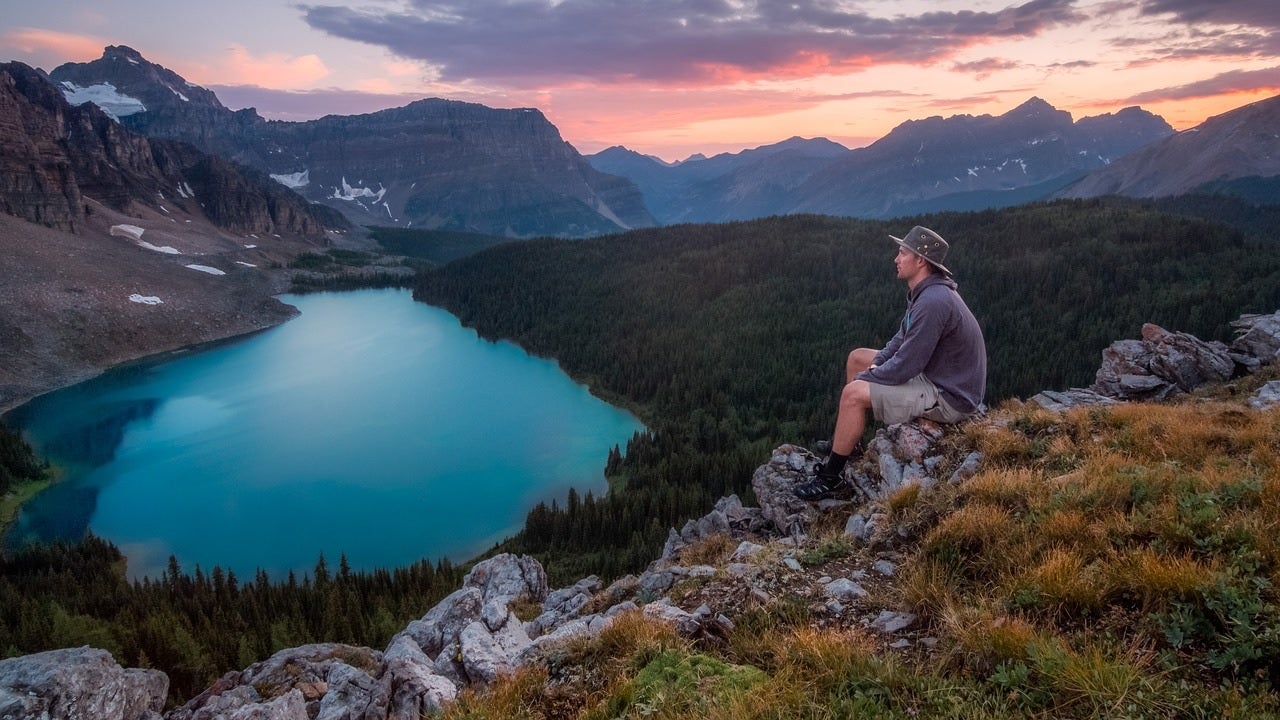 Our Editors independently research, test, and rate what we feel are the best products. We use affiliate links and may receive a small commission on purchases.
You already know that spending time outside is fantastic for your physical health, but it also offers benefits for your mental well-being. Here are some of the reasons why you should spend time outside as much as possible.
Reason 1: Stimulating Your Senses
When you go outside, you are going to stimulate your senses with the bright colors from the autumn leaves and butterflies. You are also stimulating your sense of hearing by listening to birds' singing or a river's water making a bubbling sound as it rushes along.
In addition, you will notice the fragrance of fresh flowers. You can also enjoy touching items such as smooth flower petals or rough rocks. The stimulation of touching the sense can improve the neurons in the brain to prevent dementia conditions.
Reason 2: Increasing Your Blood Circulation
Increasing your body's blood circulation offers benefits for your brain to eliminate problems such as cholesterol or high blood pressure that can affect your brain's health.
While you may not realize that your brain's blood flow is improving, you will notice that you feel better emotionally after spending time outside walking or cycling. Try to exercise outside several times a week for this benefit.
Reason 3: Socializing with Others
Socializing with others is important for your mental health, and if you live alone, then going outside is one of the best ways to associate with other people. While fishing at a local pond, you might start talking to the other fishermen, or alternatively, you can talk to someone else while you are resting on a park bench. Socializing can prevent emotional problems such as depression or anxiety.
Reason 4: Exposure to Vitamin D
Experts know that most people are deficient in vitamin D, but with exposure to sunlight, you can have more stored vitamin D in your body.
This nutrient provides physical health benefits, but it can also lift your mood to prevent seasonal affective disorder or stress-related conditions. You only need to spend 20 minutes in natural sunlight to enjoy the mental health benefits from vitamin D.
Reason 5: Improving Your Body's Immunity Levels
Researchers don't know why spending more time outside is beneficial for your body's immunity levels, but studies reveal that the individuals who are outside frequently tend to have fewer illnesses.
While you should still take care of your body in other ways, make sure to go outside as much as possible in the winter in addition to the other seasons of the year. Having a healthy body can ensure that your mental health is better because being sick a lot is depressing.
Reason 6: Increasing Your Natural Creativity
Artists and writers know that going outside for exercise or leisure can spark their creative moods. Rather than sitting home alone in a studio in a dark attic, you should go outside each day. Having an outdoor hobby such as watching wildlife or rowing a boat is a good excuse to take a break each day.
Reason 7: Relieving Your Stress
Stress is bad for your brain, so walking outside, playing sports or riding a horse is a way to relax. With additional relaxation, your stress levels are reduced, preventing mental health conditions such as post-traumatic stress. If you enjoy meditating, then you can also practice this stress-relieving exercise outside in nature.
Reason 8: Learning Communication Skills
If you lack communication skills, then enrolling in a wilderness therapy course is beneficial. In a wilderness adventure program, you are grouped with strangers who you must communicate with for optimal survival in the woods, mountains or a desert. In addition to learning verbal communication skills, you can begin to understand body language.
Get Outside More Each Week
To ensure that you are spending enough time outside, you should plan activities such as hiking with friends or joining a sport team that plays outside.
Notice:
OutsidePursuits.com is a participant in the Amazon Services LLC Associates Program, an affiliate advertising program. OutsidePursuits.com earns fees from products sold through qualifying purchases by linking to Amazon.com. Amazon offers a commission on products sold through their affiliate links.