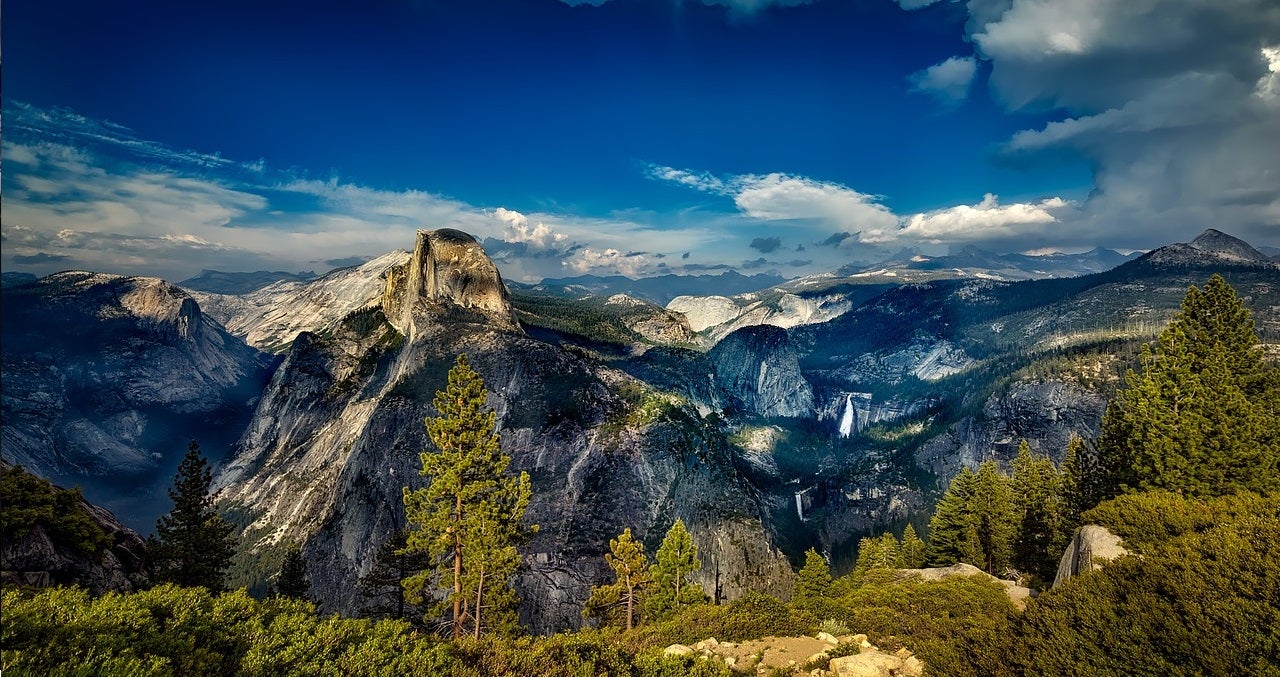 Our Editors independently research, test, and rate what we feel are the best products. We use affiliate links and may receive a small commission on purchases.
Not much compares to a hiking trip in the beautiful California wilderness. Whether you are planning a vacation, moving to California or you already live in this great state, you should take a little time to plan a fun day trip to take a hike and catch some of the magnificent west coast scenery.
Enjoy camping?
There are many spots along the California trails where you can stop over for a few days to set up camp and have more time to enjoy several days of hiking. These trails are some of the best in the state, so be sure to add them to your list! 
The Hollywood Sign
Whether in person or standing in the background in a television show or movie, most people have seen the Hollywood sign standing on that big hill in California.
There are a few trails you can take to reach the sign and check out the incredible views below, but the most scenic trail is the trail that takes you from Griffith Park Observatory and on a six-mile round trip hike. This hike will take about four to five hours to finish depending on how long you linger at the top before heading back to the parking lot below.
You start at Griffith Park Observatory and from the parking lot you will head up W. Observatory Road and make a left onto Western Canyon Road. After this, turn right onto Mt. Hollywood Drive and follow a small dirt trail until you reach Mt. Lee Drive.
Once you reach Mt. Lee Drive, the Hollywood sign will be just up the trail. Take your camera and snap some shots, have a picnic lunch and then head back down to the parking lot at Griffith Park Observatory.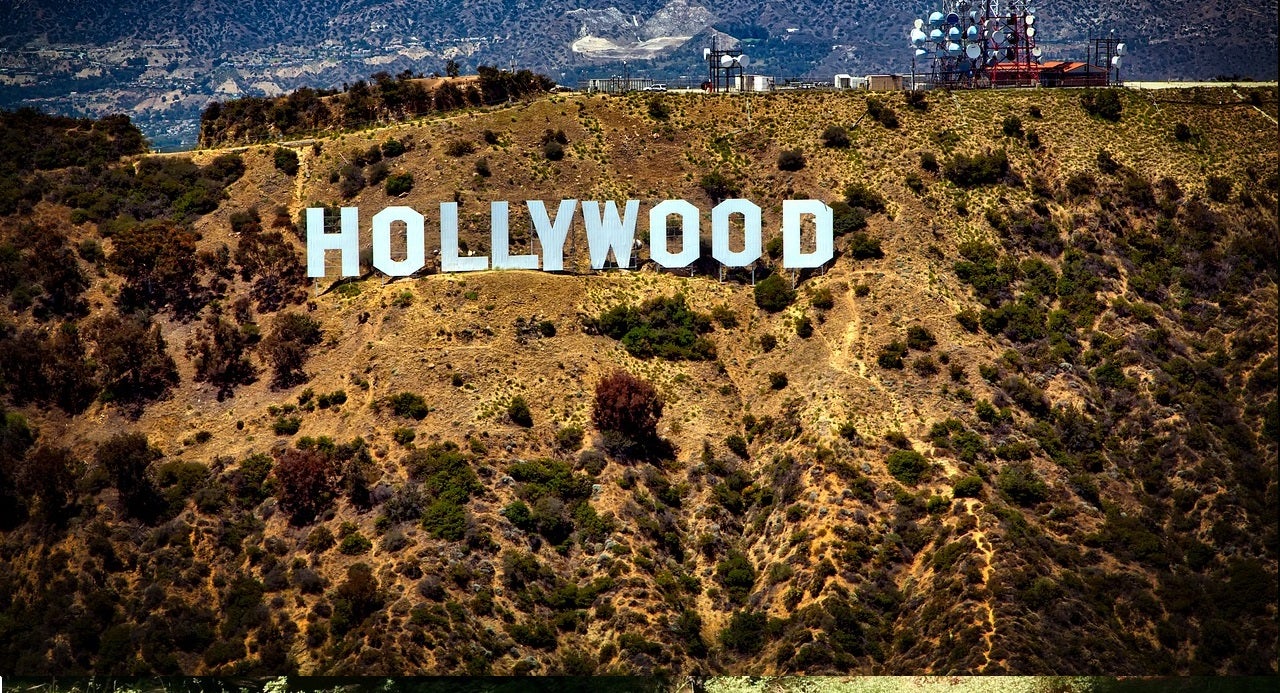 Torrey Pines State Reserve
Torrey Pines in San Diego is a beautiful place to spend a day hiking. From the romantic views of the water to the majestic natural beauty that surrounds you, this is a paradise hike where you can venture out into the wilderness, walk on cliffs and even hike down for a dip in the waters of the Pacific Ocean.
If you're wondering why this area if known as Torrey Pines, it's pretty simple. The name comes from the Torrey Pine, an endangered and very rare pine tree located in the United States. It is advisable to stay on the trail and try not to venture off because erosion can make it dangerous if you step in the wrong spot. The hike takes about two hours depending on how long you soak in the views around you.
To get to the hiking trails, you will park at the visitor's center on N Torrey Pines Road in La Jolla and from there hit the trail and enjoy your adventure!
Sturtevant Falls
You can't start planning hiking trips in California without checking out some of the amazing waterfalls. Sturtevant Falls is one such fall and is located just off the Mt Wilson Summit Trail in the Los Angeles area of California.
The trail starts in the parking lot on Chantry Flat Road in the Santa Anita area at Chantry Flat Recreation Area. Parking can be tough to find, especially on the weekends and on holidays and you may need to pay to park but this 3.6-mile round trip hike is worth it.
It's a steep decline down until you reach a wooden bridge where you cross and then hike another mile and a quarter before reaching the falls. You'll find many great places along the trail to stop and splash in the water, but nothing compares to the serenity of the big falls once you reach them.
Many people pack picnic lunches and spend hours on end splashing in the water at the falls, so be sure to take plenty of time to enjoy everything when you arrive.
Barker Dam in Joshua Tree
Let's face it, Joshua Tree National Park in California is one of the most beautiful places on the west coast and one that you should try to get to while in California. Barker Dam Loop is a 1.5-mile hike that is easy for people with various levels of athletic ability.
The best times to visit are in the winter and spring because during the heated days of the summer, the water tends to dry up. There are hundreds of outstanding spots to take in a little rock climbing and even spots to sit back, snap some truly amazing pictures and just check out the serene views in all directions.
You'll park in the recreation parking lot on Park Boulevard in Joshua Tree, California and from there, the trail is well marked to get you where you want to be to enjoy your day of hiking.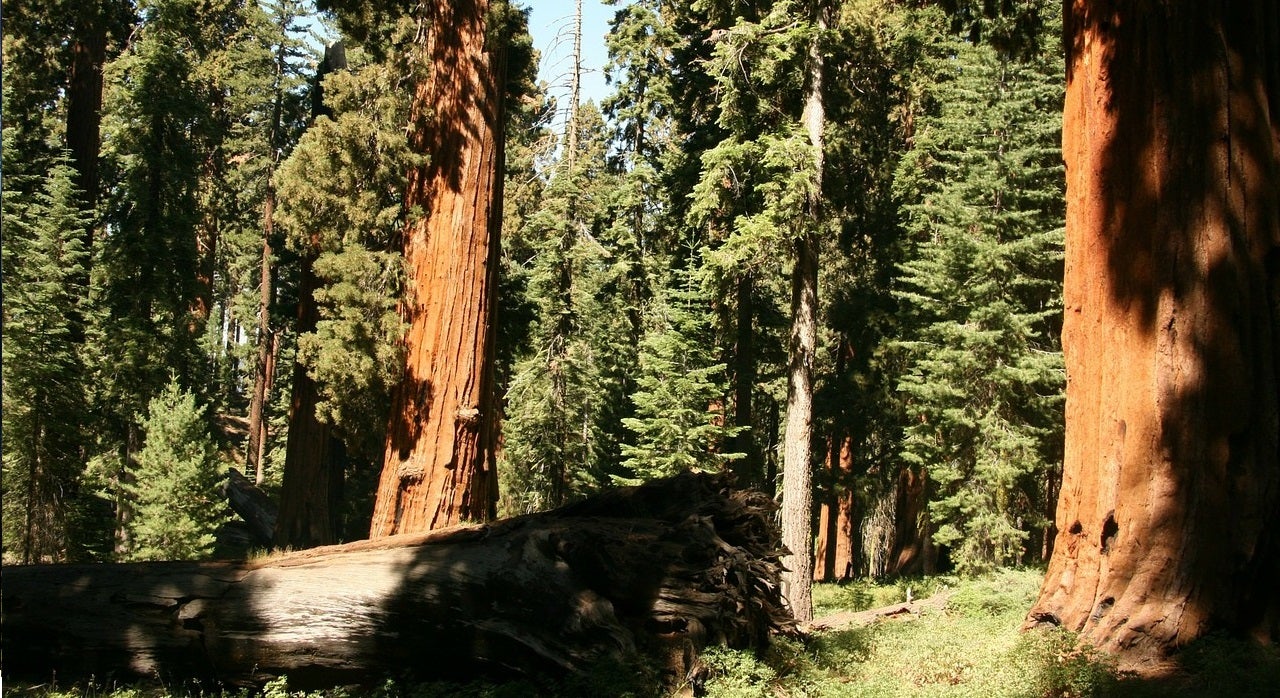 Fern Canyon in Prairie Creek Redwoods State Park
You may have been hiking in a forest before, but none compare to the lush forests of Northern California. Fern Canyon in Prairie Creek Redwoods State Park is an amazing 5-mile hike that leads you through some of the most magnificent forest land in the country.
While the flowers and other signs of nature are great, you'll be amazed with the giant redwoods you'll see along the way.  To get to the trail, you'll park in the lot on Fern Canyon Road in Gold Bluffs Beach, California. From there, just follow the trail signs and have fun on the hike.
This can be a long hike, so be sure to take plenty of water and don't venture off the marked trail as it is easy to get lost in the woods.
Escondido Falls
Escondido Falls is another waterfall that you won't want to miss. This 3-tiered waterfall in Malibu is an amazing site to see with its moss-covered rocks and breathtaking views.
The first tier is low to the ground while the second tier is about 100 feet up and while many do climb up, heading to the third tier can be extremely slippery and dangerous. If you're not an experienced climber, sit down near the bottom and soak in the majestic views from below and don't risk your life to go to the top.
The hike starts at Escondido Canyon Trail in Malibu and is a 4-mile round trip hike. Pack a bag with water and maybe even a quick lunch to enjoy while you're there. Most importantly though, take your camera or have a cell phone with a good camera to get some good shots while you're at the falls.
Potato Chip Rock
The name may sound a little silly, but Potato Chip Rock is one of the coolest spots in San Diego and takes you to the very top of Mt Woodson. People from all around the globe travel to Mt Woodson for the views, and many people hike up just so they can stand on Potato Chip Rock and check out the scenic views below.
The hike begins at the Poway Wilderness Trail picnic area and takes several hours to hike up. This is an 8-mile hike, so be fully prepared with plenty of water and wear the right clothing for the long hike.
You can also take the shorter hike starting at the Cal Fire Station access road and only hike about four miles. There is a beautiful lake that you can swim in as well as a picnic area and of course, the views at the top just can't be beat.
Final Thoughts
Before you head out to the trails to get in a little hiking, be sure you have your gear packed and that you are prepared for the outdoors.
Don't venture out without plenty of drinking water, some granola bars or other healthy trail snacks and a way to contact help if necessary. Try to go with a buddy and avoid heading out alone. These trails are amazing, but they are still in the wilderness and you need to be safe while having fun!
Notice:
OutsidePursuits.com is a participant in the Amazon Services LLC Associates Program, an affiliate advertising program. OutsidePursuits.com earns fees from products sold through qualifying purchases by linking to Amazon.com. Amazon offers a commission on products sold through their affiliate links.