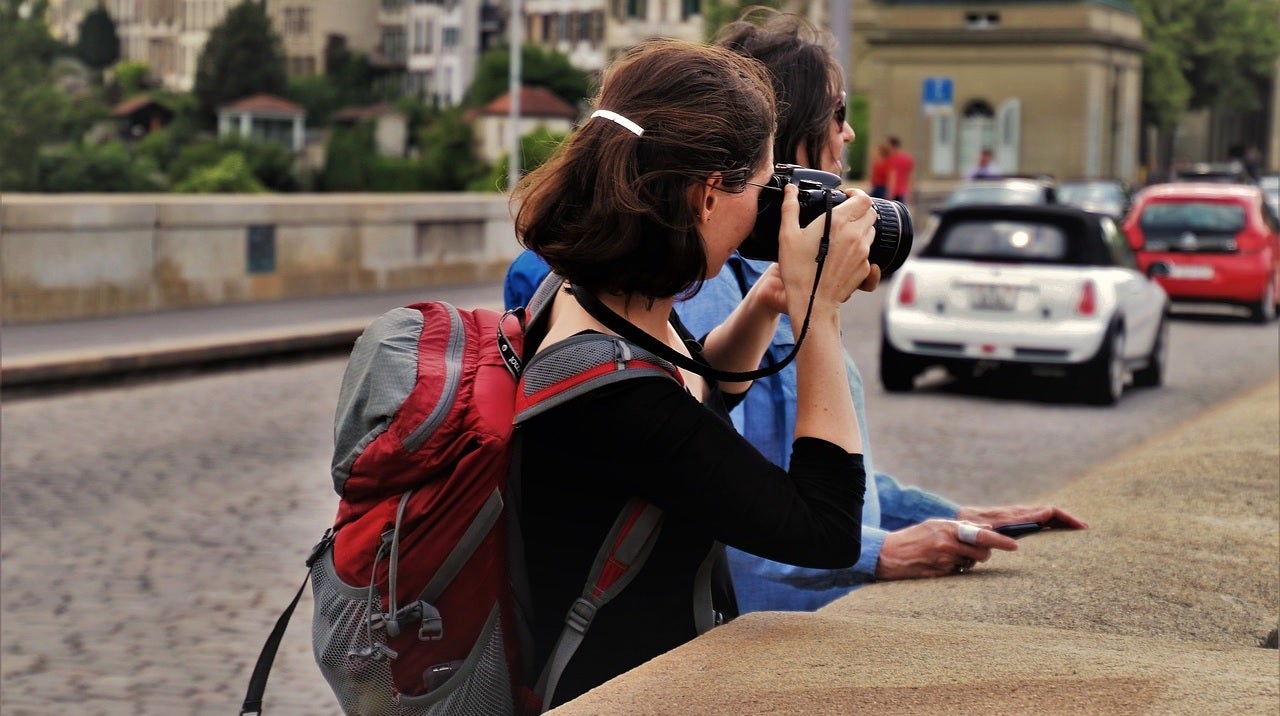 Our Editors independently research, test, and rate what we feel are the best products. We use affiliate links and may receive a small commission on purchases.
If you are a tech junkie with a passion for wellness, or simply a fitness enthusiast looking for the newest, and the best tech accessory that will help you take your workout to the next level, there are many high-tech fitness gadgets that will help you stay healthy, no matter where you are.
All of the items on this list are lightweight and compact, which makes them perfect for packing, but also high-performance enough to stay in your year-round rotation, even when you stay at home. So, here are the best travel accessories every tech-loving fitness buff should have in their bag:
1. Wireless workout headphones
There is nothing quite like listening to your favorite upbeat music while going on a morning run or sweating through a gym session to motivate you to power through and fulfill your fitness goals for the day.
While there are many wireless headphones available that could easily take you through a workout session, why not go for a noise-cancelling option that will let you enjoy your fitness routine in peace.
Instead of a pair of bulky over-the-ear cans, choose a small, portable pair of headphones, such as Bose QuietControl 30, that are ideal for all your traveling endeavors.
2. A beautiful water bottle
Apart from helping you reduce the waste you probably make with tons of single-use plastic water bottles and helping you be more environmentally friendly, a reusable water bottle is also a very practical and portable accessory you can easily carry around with you at all times.
Not only will you be able to hydrate yourself properly during and after your workout session, but if you find some quality drink bottles with beautiful designs, they might even motivate you to regulate your water intake throughout the whole day, and not simply when you feel dehydrated after a long gym session.
3. A handy smartwatch
Being with you at all times, weighing next to nothing and letting you enjoy your workout in peace, while still helping you achieve optimal performance, a smartwatch is the perfect device for any fitness techie.
Apple Watch Series 4 is a great option, for example, as this smartwatch introduced a handful of new features that make the gadget even more useful while working out.
This handy device has cellular abilities, which means that you can take a relaxing walk on the beach in the morning without needing to bring your phone with you.
Apart from measuring your heart rate and detecting irregular rhythm, this smartwatch also has some advanced features, such as automatic workout detection and cadence and pace alerts, which makes it ideal for any fitness buff.
4. A wireless muscle stimulator
What was once only reserved for professional athletes with access to personal trainers and high-tech electrical muscle stimulation equipment can now be enjoyed both at home and while you are on the road.
Practical gadgets such as PowerDot can help you fight muscle soreness, whether it be after a workout or after a long-haul flight, while improving your endurance with a small, portable collection of wireless electrodes.
The app-based program that comes with this handy device can even be run without Wi-Fi or data, by simply connecting your phone to the gadget via Bluetooth, letting you use it easily, no matter where you are.
5. Smartphone-friendly gloves
If you enjoy winter sports, or you're simply traveling to a colder climate, apart from some great ski gloves, you should also consider buying a pair of capacitive gloves that will give you the opportunity to use any touchscreen gadget, without the need to sacrifice your hands to the cold temperatures.
There are many types of smartphone-friendly gloves available nowadays, so you are sure to find a pair that is perfectly suited to you.
But even though they are usually quite inexpensive, you can always decide to make your own pair of capacitive gloves with a bit of conductive thread, if you don't feel like buying this practical accessory.
6. A personal air purifier
Whether you suffer from allergies or you simply want to breathe cleaner air during your morning yoga or workout session, an air purifier is always a great gadget to have.
Even though you might think that devices like these are usually too bulky and too heavy to be carried around with you at all times, the advancement of technology has brought us some incredibly practical innovations.
Some personal air purifiers, such as the Wynd, combine pollution monitoring with medical-grade air filtration, all within a device that's under a pound, about the size of a Starbucks cup, and has eight hours of battery life.
Perfect for anything from germophobia to sensitivity to pollutants, a personal air purifier helps you breathe more easily wherever you are.
Thanks to constant development and innovation, the tech world continually provides us with new cool and useful gadgets that should be a part of every tech-loving fitness enthusiast's bag, especially while they are on the road.
Notice:
OutsidePursuits.com is a participant in the Amazon Services LLC Associates Program, an affiliate advertising program. OutsidePursuits.com earns fees from products sold through qualifying purchases by linking to Amazon.com. Amazon offers a commission on products sold through their affiliate links.