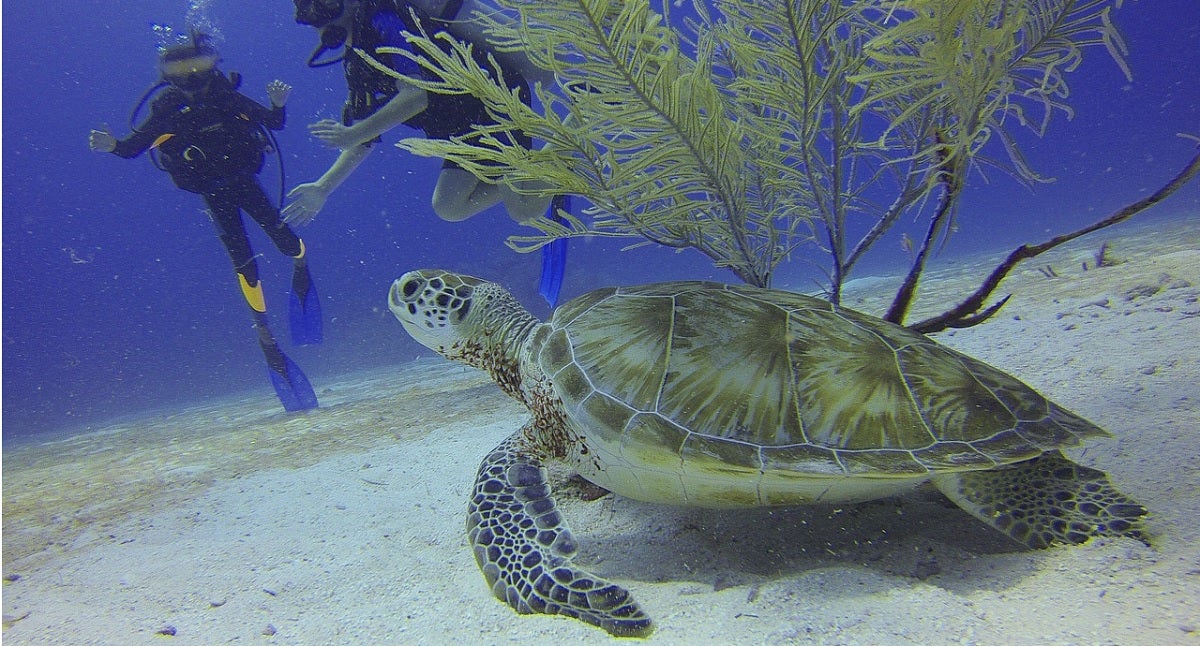 Our Editors independently research, test, and rate what we feel are the best products. We use affiliate links and may receive a small commission on purchases.
Diving is one of the most interesting activities you can do in your free time. It's also a very serious hobby and you need to get a proper education and certification before you can dive.
Diving allows you to experience the wonderful underwater world which not many people have a chance to see.
However, people who just get their certification are often too excited or too shy and they make rookie mistakes that could put them in danger or harm their experience in water.
If you are a beginner diver, you should know what these mistakes are and learn the techniques to avoid them.
Here is our list of most common mistakes beginner divers make:
#1 Getting a certification but delaying to dive
One of the biggest mistakes beginner divers make is neglecting to practice your skills after you have acquired them. Just like any new knowledge, diving needs to be practiced and used as well. Otherwise, you might forget what you've learned and all of that effort will be for nothing.
Take these steps to avoid losing touch with your new skills:
Take a dive close to getting a certification. Plan ahead if necessary for that first dive or a few dives in the future.
Join a dive club and regularly attend meetings and dives. Stay on top of news of the diving world.
Don't just dive on holidays. This is a big mistake. If possible, dive every week or every two weeks.
Record your dives. Buy an underwater camera and take pictures and videos. Start a blog where you'll share your experience – it will make your dives consistent.
"Even though your PADI license is good forever, as with any other skill – if you don't use it, you'll forget it. It's not like riding a bike.
If some time has already passed, you can take the PADI reactivate program and refresh your skills.
#2 Not purchasing personal gear
The difference between diving in your own gear and in the borrowed or rented gear is the same as with driving your own car versus driving someone else's. It just doesn't feel the same.
When you buy your own gear, like a mask, regulator and dive computer you'll grow accustomed to it and you'll intuitively know where everything is. This is especially good if an emergency happens.
It can be a bit expensive at first and most new divers don't know what to get but it pays off later and you can find plenty of information on diving gear online.
#3 Trying to keep up to experienced divers
Experienced divers probably had years of experimenting, practicing and learning. As a beginner, you just can't keep up with them. It's natural and normal. You have years ahead of you to become an experienced diver yourself.
The most important thing is your safety and getting used to water, equipment and everything else. Do every step carefully, stay calm and in control.
#4 Trying to do everything at once
This mistake is similar to the previous one. New divers have a hunger for adrenaline and knowledge – they want to take it all in at once.
Rather than doing this, get a few dives first, get to know the water and how everything works. Once you feel confident, add some new activities to your dives.
You can even take a higher level course with an experienced diver who can show you how to coordinate different activities in the water, show you how to take videos, take pictures and have a deeper, better experience.
But reserve those first few fives just for growing accustomed to diving.
#5 Not asking questions
Before every dive, the mission leader will allow you to ask questions. As a beginner, you are probably afraid that you'll come off as stupid or demanding but you shouldn't feel this way.
Your leader wants you to ask questions. This prevents any confusion which inherently prevents accidents. Others may be embarrassed to speak up as well so you, asking a question may clear a lot of things up and as a bonus, allow other people to open up.
#6 Not following the diving plan
This is another mistake that rookie divers make. You should always pay attention during the briefing and dive plan sessions. "Even if you have already been to that area, it could harm your experience and make you miss important points.
An even bigger mistake would be not following the plan. This could put you and the others in a bad situation. You don't want to cause any trouble and risk your safety as well as your license.
Pay attention to the briefing, ask questions if necessary and stick to the plan to ensure a good diving experience.
Takeaway
Diving is truly one of the most beautiful activities you can do in your spare time – if you do it properly. Remember to do it often so you don't forget how, stick to the set rules and plans, get your own equipment and enjoy your dives.
Notice:
OutsidePursuits.com is a participant in the Amazon Services LLC Associates Program, an affiliate advertising program. OutsidePursuits.com earns fees from products sold through qualifying purchases by linking to Amazon.com. Amazon offers a commission on products sold through their affiliate links.