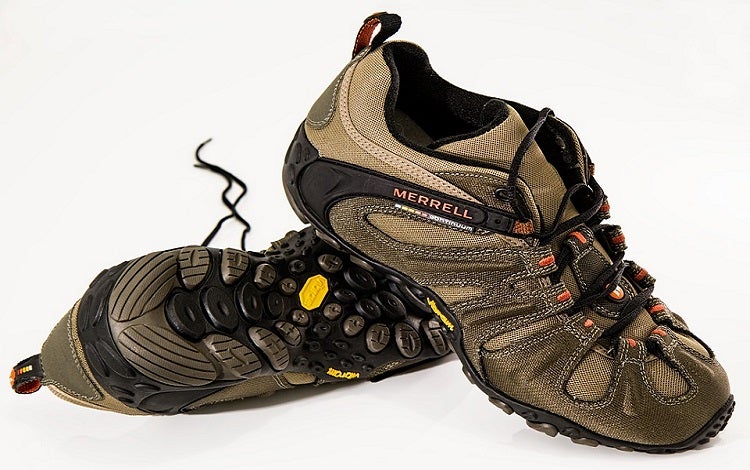 Our Editors independently research, test, and rate what we feel are the best products. We use affiliate links and may receive a small commission on purchases.
You've probably been told more than once: Enjoy your workouts by doing activities that you love. Hiking is one of the most popular ways to stay active while enjoying yourself. Not to mention, being outside and in nature is energizing and rejuvenating.
If you want to take your hike more seriously, reaping even more health benefits, take it from a slow and leisurely walk to a heart-pounding workout. Use these five tips to make your next trip through the woods one that will get you closer to your health and fitness goals.
All you need to get started are some hiking shoes, here are some Men's hiking shoe suggestions and for Women here. If you go deep into the woods, taking a GPS watch may also be a good idea.
Turn It Into Trail Run
Boost the calorie burn—and your endurance—by turning your walk into a run. "Trail running is a great way to add intensity to your workouts and change up your routine," says Cassie Phillips, contributing writer with TheOutdoorProject.com. Keep a few trail running safety tips in mind before heading out:
Watch for stumps, rocks and other obstacles that could trip and injure you.
Tell someone where you're going—if you lose service, and worst-case scenario, get lost—that person will know where to look for you.
Choose a trail that you're familiar with, which reduces the likelihood of getting lost.
Do a Hiking Workout
Your hike doesn't have to be just a hike. Turn it into a cross-training opportunity by doing a variety of exercises along the path. "Simply going for a hike is already a great step towards being more active, but a few small additions to this activity can turn it from a healthy leisure activity to a fun and dynamic workout," according to Sherry MacDonald with Elite Physiques.
Add the following to your next hike:
10 squats
10 pushups on a downed tree trunk
10 box jumps on a rock
10 walking lunges
If you find a low, strong tree branch, you could even do a few pull ups.
Before you go, MacDonald suggests: "Make sure to stretch before you head out, rest often, and drink plenty of water."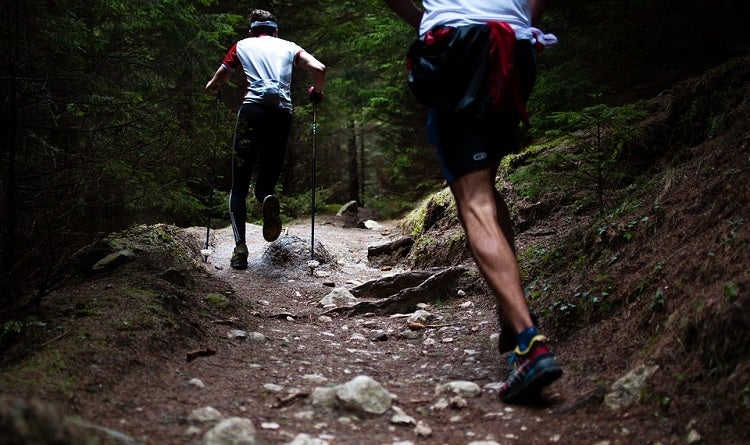 Wear a Fitness Tracker
One way to gauge the intensity of your hike and determine if you're burning calories is to wear a fitness tracker. Fitness trackers can monitor your heart rate, let you know when you're in the fat burning zone or alert you to take the intensity up a notch.
Fitness trackers also have the advantage of recording the number of steps you've taken and the number of miles you've hiked, making it easy to track progress and successes.
The best part is, there are a wide variety of brands that sell trackers for affordable prices, even as low as $45, according to a wearables pricing analysis. Get yourself outfitted, set goals, and start tracking.
Challenge Yourself With Different Terrains
Where you choose to hike determines what type of a workout you'll have. Steep hills and inclines guarantee a vigorous workout, rather than flat terrains, which allow you to focus on slow, steady cardio. To turn your hike into a workout, add variety to your hike by fining trails on different terrain.
"Trekking on dry sand, loose gravel, dirt trails, and other surfaces has the power burn up to 30 percent more calories than on solid ground," shares Ashley Marcin with Wisebread.com. If you live near a lake or ocean, find a beach trail for hiking or trail running. Check sites like AllTrails.com to find hikes in your area, along with terrain and elevation details.
Do Sprint Intervals
One of the most popular workouts right now is HIIT, High Intensity Interval Training. HIIT is characterized by short bursts of high-intensity activity, getting your heart rate high, then alternating to a lower intensity recovery period. You repeat this sequence numerous times throughout your workout to get the most benefit.
A hiking trail is the perfect place to incorporate a HIIT workout. For example: sprint the hill ahead of you, then walk for 3 minutes; sprint again, walk again—continuing for just a portion for the hike or the entire thing. Before staring, keep this one simple piece of advice in mind:
"Try to keep the intervals playful by picking a place 50 yards up the trail and increasing your pace until you reach it. Hike for a few minutes until you've fully caught your breath, then repeat," says James Fisher, Certified Personal Trainer and writer for Backpacker.com.
Hiking can be leisurely and relaxing, but it can also be one of the best workouts of your week, especially if you incorporate the suggestions provided here. Whether you're sprinting up hills or trudging through sandy trails, you'll be one step closer to your health and fitness goals.
BIO: Jessica Thiefels has been writing for more than ten years and is currently a full-time writer and editor. She's also an ACE Certified Personal Trainer, NASM Certified Fitness Nutrition specialist, and the founder and Editor-in-Chief of, 
Honest Body Fitness
. Follow her on 
Twitter
, 
Facebook
 and 
Instagram
 for health articles, new workouts and more.
Notice:
OutsidePursuits.com is a participant in the Amazon Services LLC Associates Program, an affiliate advertising program. OutsidePursuits.com earns fees from products sold through qualifying purchases by linking to Amazon.com. Amazon offers a commission on products sold through their affiliate links.