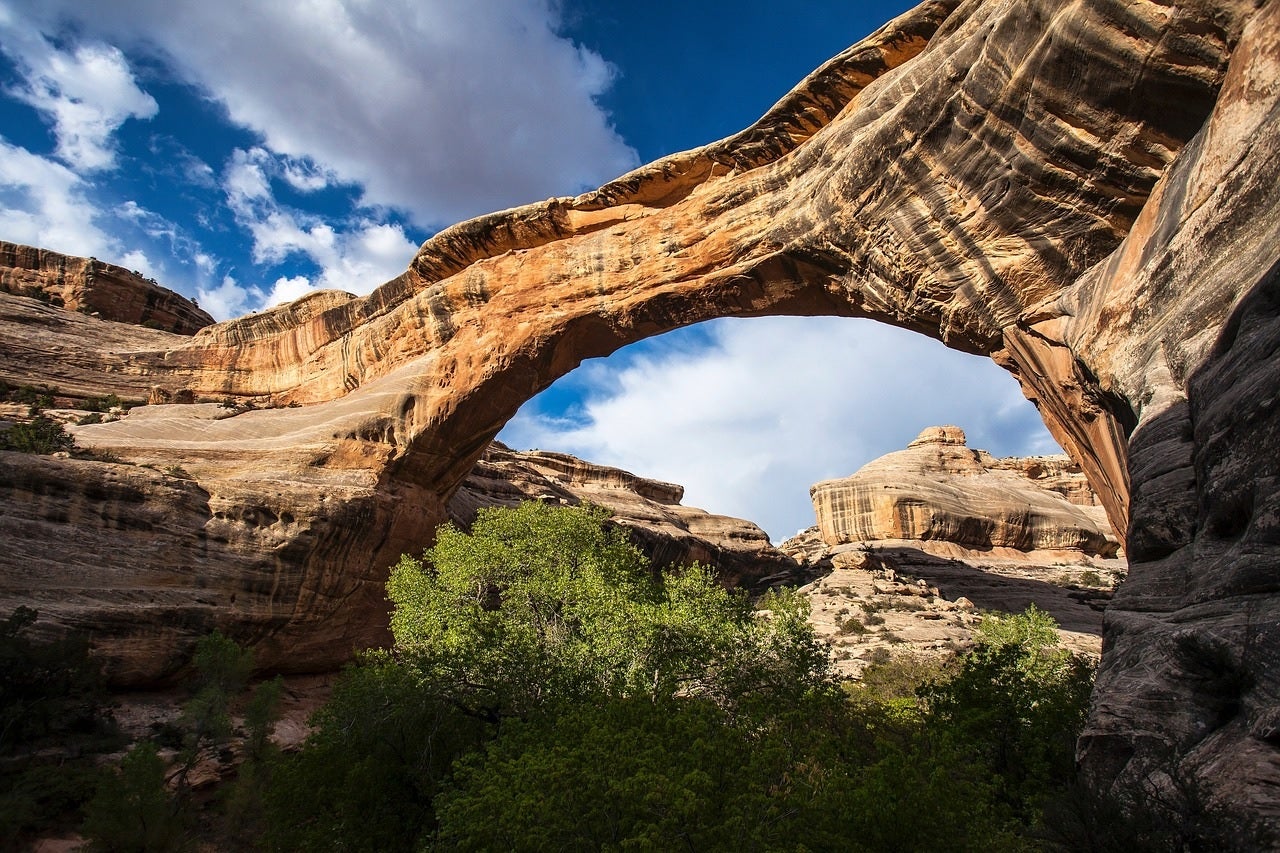 Our Editors independently research, test, and rate what we feel are the best products. We use affiliate links and may receive a small commission on purchases.
Calling all hikers and backpackers! If you are in the mood to take a trip to Utah, you won't be disappointed in the amazing places for hiking in this grand state.
The beautiful mountains and lush scenery are just part of the beauty of Utah. Before you take your trip, however, you should consider some amazing places to take your next trip.
In this article, we will take a look at the five best places to hike and backpack in the beautiful state of Utah.
Angel's Landing Trail
This five-mile hike is part of the best known and most renowned hiking spots in all of Utah. It is an unforgettable trip that is perfect for breaking in that backpacking equipment.
It is a mental challenge though not necessarily physically challenging. The steep drop-offs and switchbacks can make it seem like a crazy hike. If you are afraid of heights, experts say you shouldn't attempt that last part of the hike.
However, there are handrails and handholds along the way to provide security to hikers. It starts at the Grotto Trailhead in Zion Canyon, and it takes about 4 to 5 hours depending on your hiking speed.
The best time to take a trip to Angel's Landing is in every season but winter. You should never hike here during a thunderstorm because of the elevation change, and winter makes the frozen trails hazardous.
Stuart Falls Trail
A beautiful hiking trail in Utah, Stuart Falls is something that the whole family can enjoy. It is a 200-foot waterfall that sits within an easy to follow the trail. It is about 3.5 miles long, and the hiking is noted to be easy, which makes it perfect for those of all ages.
The best season to take a hike in this area is early spring until the middle of fall, though the trailhead is open year round. Many people enjoy snowshoeing to the waterfall during the winter months.
The trailhead is easy to find, sitting at Aspen Grove. You will have to pay a $6 entry fee, but it gives you a three-day pass as well. The trail is well marked, and it is a beautiful place to take your family for nice hiking trip.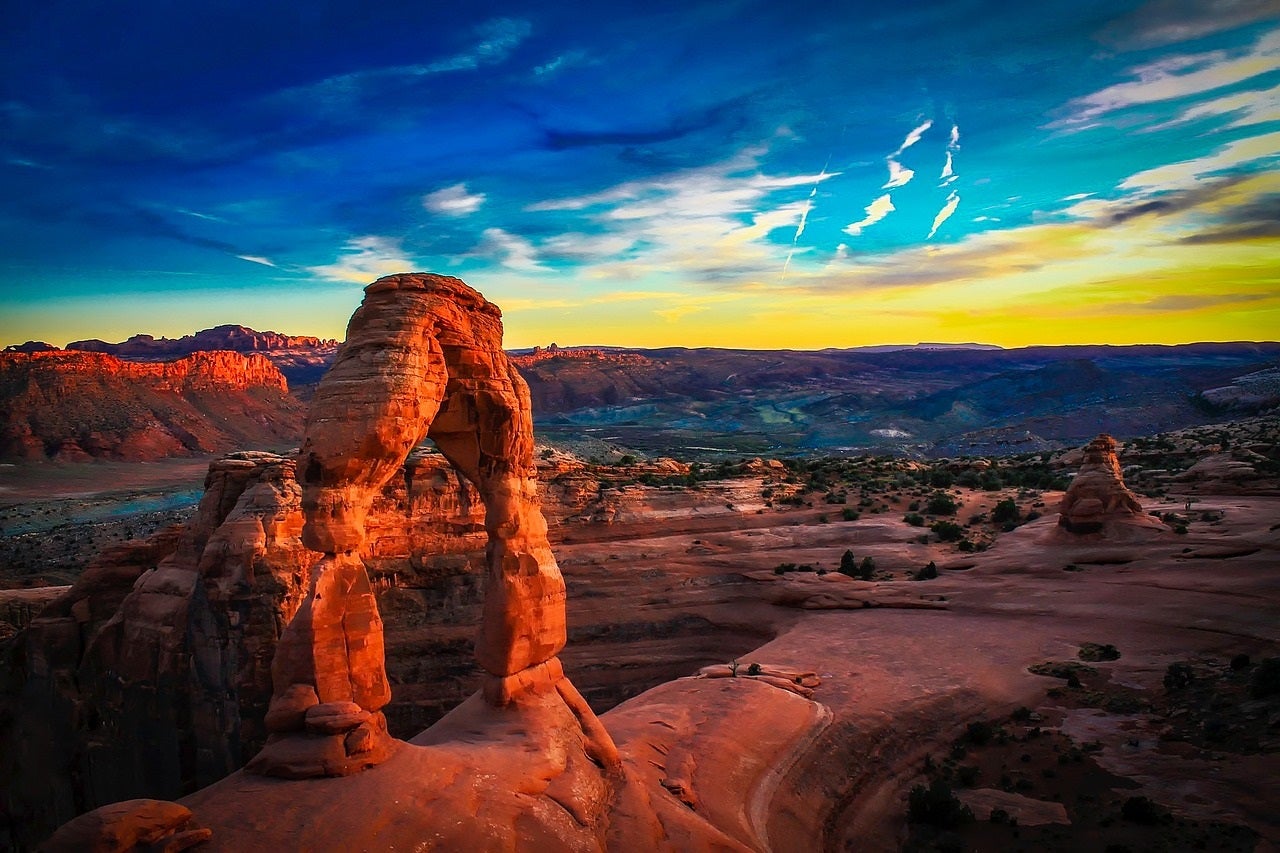 The Subway Trail
For more difficult backpacking in Utah experience, the Subway trail is a great option. This trail starts at the Zion National Park, and the 9.5-mile trail takes about 7 to 9 hours to complete.
Though it is not recommended for beginning hikers, this trail is perfect for experienced hikers in the various canyons that Utah is known for. You will find yourself wading, climbing, swimming, and more through this stream filled trail.
The water is also cold. Some people bring rappelling gear to help them get over the cliff portions and to lower their packs. It is a difficult hike, but so worth it with these beautiful views.
The hike requires a permit from any of the visitor centers in the area, and you should only hike with a canyoneer that has plenty of experience.
Escalante Slot Canyon Trail
Also known as the Grand Staircase, this hiking trail is an easy option for many people. It is a rugged but a scenic hike to a remote location. You can see the beautiful Paria River and the various tributaries that have carved out the mountain here.
It contains the beautiful canyons that have been carved by the Escalante River. There are several different hiking trails in this area for various trips.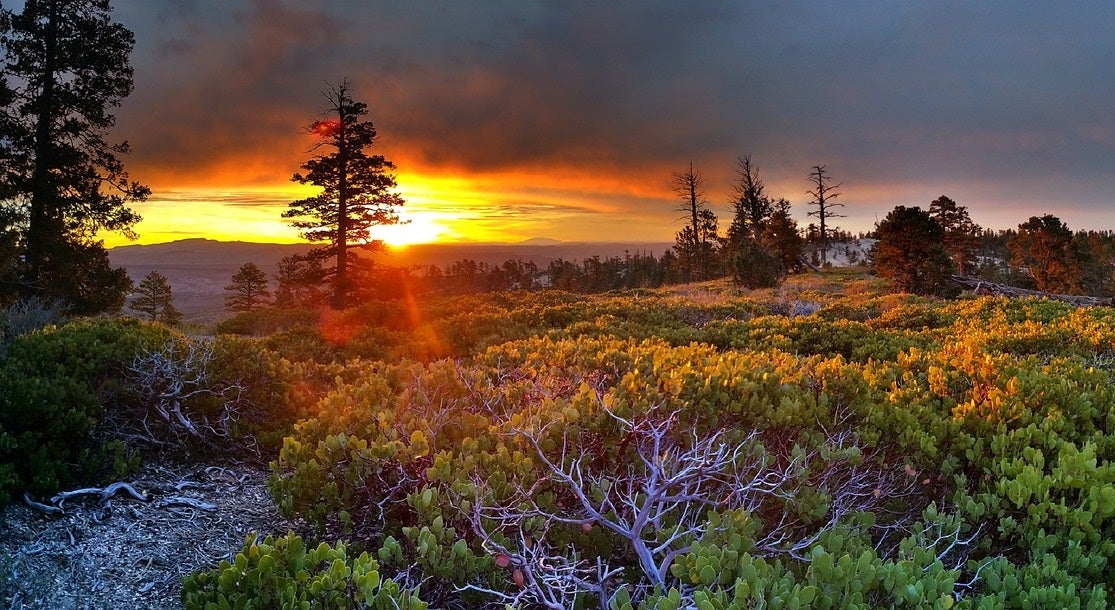 Coyote Gulch Trail
For strenuous hiking in Utah experience, the Coyote Gulch, which is part of the Grand Staircase, is a beautiful option. This gorgeous hiking trail is 11.5 miles for a roundtrip, and it is a winding and narrow canyon trail.
You will get to see the beautiful red rock country as well. While it is a long trail, the beautiful desert of Utah makes this trail worth it. You might have to do some scrambling over rocks, and you should be prepared to take on several hours' worth of hiking.
You can choose from several routes along the way to make the hike as unique as you want. Even if you've hiked it before, there are many options to hike it a second time.
Look at the vast water along the way and check out the various trailheads for a non-technical hike.
Backpacking in Utah is a fun and exciting experience. From the vast mountains to the beautiful desert, Utah has a lot to offer hikers and backpackers along the way.
If you want to take a trip to Utah just for the hiking, you should consider some of the trails mentioned above. They are complete with beautiful scenery and challenging hiking in some spots.
There are even places to take the whole family. Hiking in Utah is never disappointing. If you would like some more ideas, check out this article for 10 more ideas for Utah hikes.
Notice:
OutsidePursuits.com is a participant in the Amazon Services LLC Associates Program, an affiliate advertising program. OutsidePursuits.com earns fees from products sold through qualifying purchases by linking to Amazon.com. Amazon offers a commission on products sold through their affiliate links.