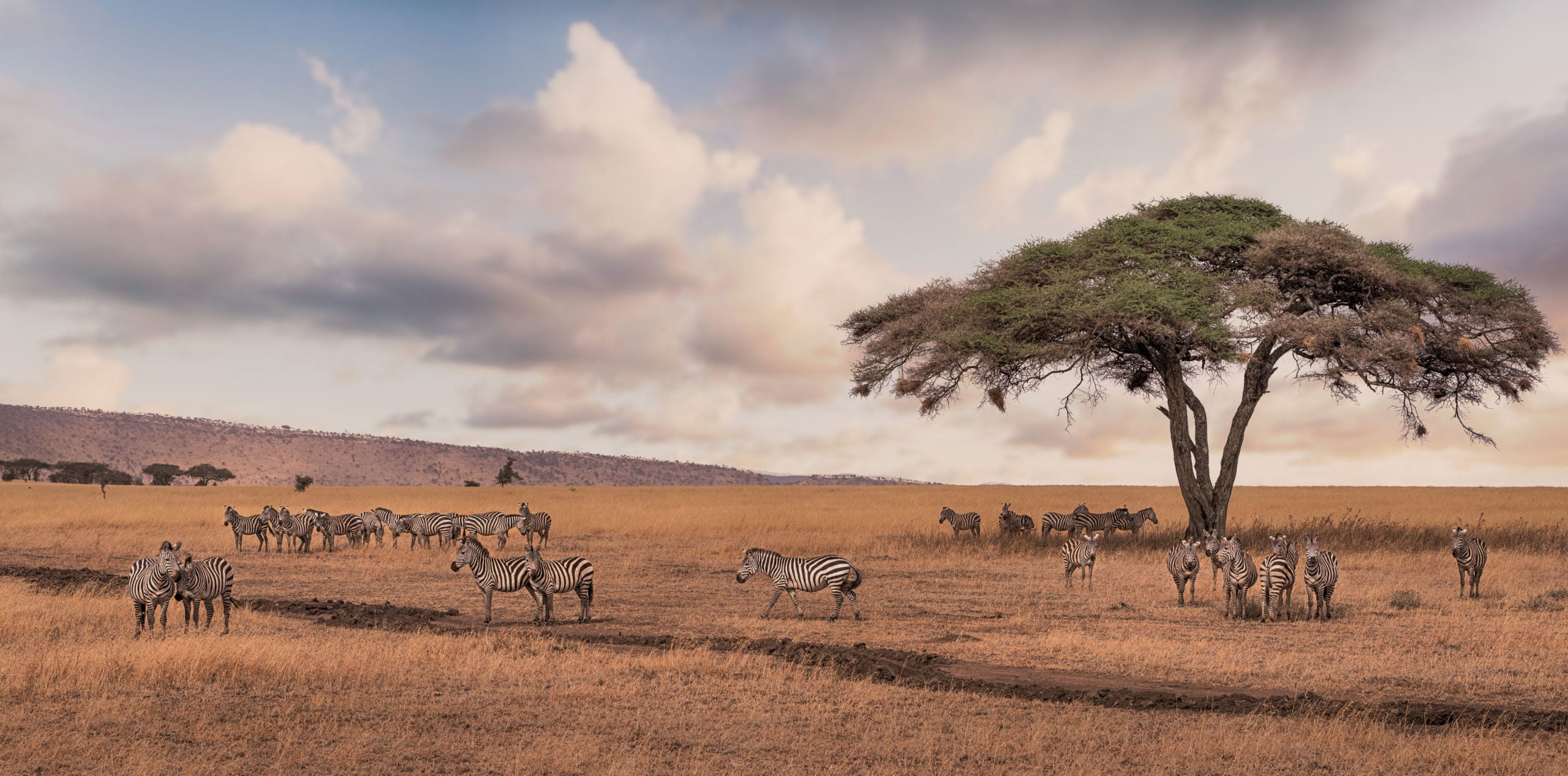 Our Editors independently research, test, and rate what we feel are the best products. We use affiliate links and may receive a small commission on purchases.
The name 'safari' derives from the Swahili word 'journey' and it is most certainly a fitting way to describe the experience of being out in an untouched wilderness, away from the hustle and bustle of the city and surrounded by a diverse array of fauna and flora. A safari in Africa is an unforgettable experience and here are 5 top game reserves not to be missed in 2020.
The Kruger National Park lies in the lowveld region of South Africa, spanning across two million hectares of wilderness that provides sanctuary to a staggering 147 mammal species and more than 500 species of migrant and resident birds. It is one of the most loved safari destinations in Africa, offering plenty of opportunities to get up-close with the famous Big 5.
The Kruger National Park is surrounded by a collection of privately owned game reserves that are collectively referred to as the Greater Kruger Park. These private reserves share an unfenced border with the Kruger Park, allowing the animals to move freely.
The safari experience is more exclusive in the Greater Kruger Park; with thrilling off-road game drives, night drives and walking safaris. The lodges and camps are generally small and intimate, offering a range of luxury amenities and facilities for guests to enjoy.
Within the Kruger National Park itself, there are as many as 21 self-catering rest camps, each providing a selection of affordable accommodation options – from chalets and guesthouses to campsites.Visitors have the option of self-driving around the park or partaking in guided open-vehicle game drives and bush walks. Vehicles are required to stay on the marked roads as off-road game driving is prohibited.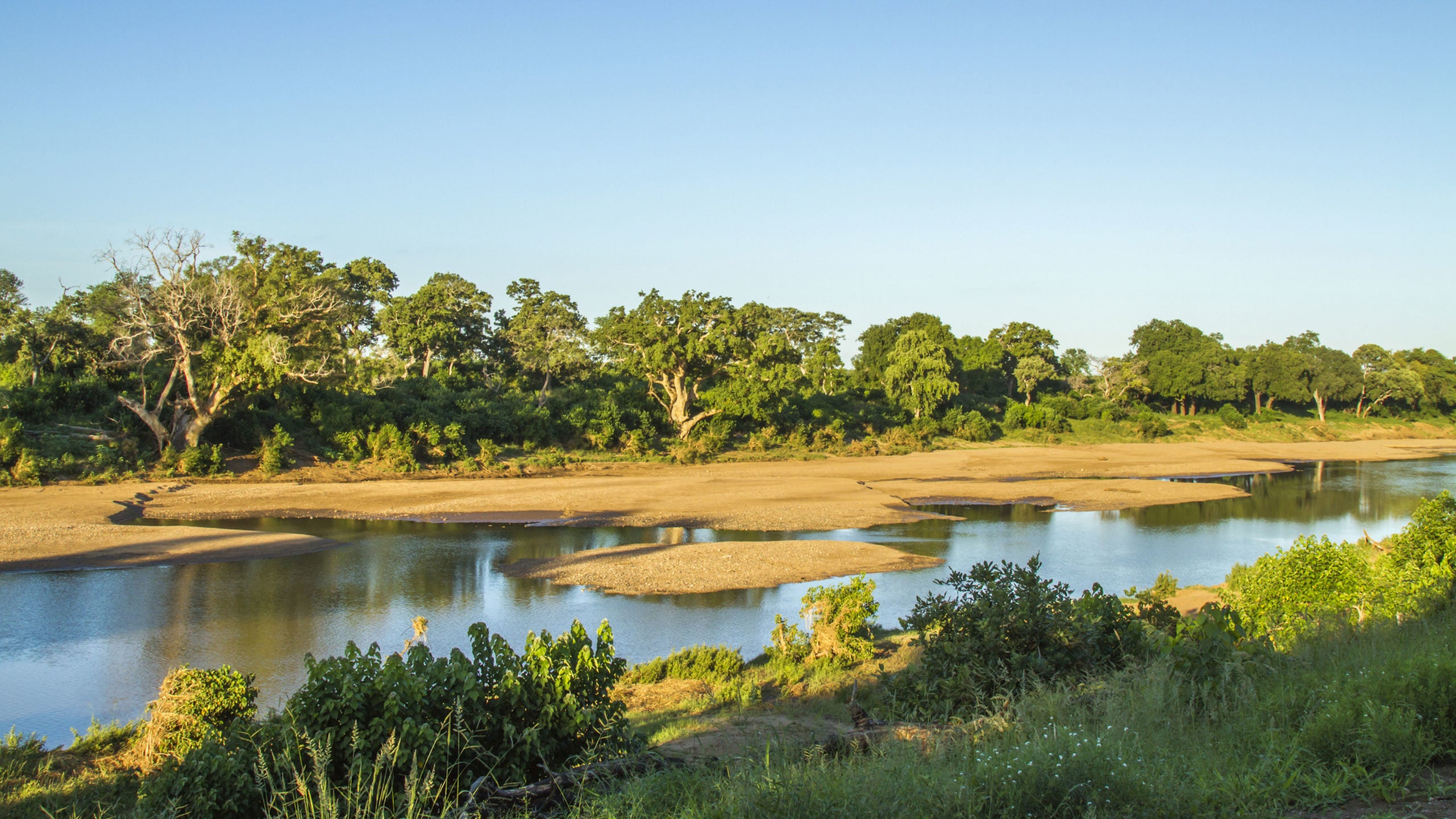 Madikwe Game Reserve
Madikwe Game Reserve is considered one of the largest and lesser known Big 5 Game Reserves in the northern reaches of South Africa, bordering with Botswana. This private wilderness does not allow day visitors so it is definitely a top choice for travelers looking for a secluded getaway to enjoy nature and the spoils of a luxury safari lodge.
Accessible by air and road, Madikwe Game Reserve is just a stone throw away from Johannesburg and Botswana.
The reserve offers sanctuary to a rich diversity of wildlife, including 86 mammal species and  350 bird species. Game drives and bush walks are led by professional rangers who have a wealth of knowledge to share with you. You will also have an opportunity to dine beneath the stars and enjoy breathtaking sunsets during night safaris.
Serengeti National Park
The Serengeti National Park is world-renowned for offering an authentic African safari experience. The reserve has featured on many National Geographic documentaries because of its huge wildlife populations and diverse landscape. The vast plains and orange sunsets are sure to take your breath away!
The Serengeti National Park is split into five regions: The Central Serengeti, Western Corridor & Grumeti, Northern Serengeti, Southern Serengeti and Eastern Serengeti.
The Serengeti is home to all members of the Big 5 but the biggest attraction to the region is the annual Great Migration when over 1 million wildebeest, zebras and gazelle migrate from the plains of the Serengeti in Tanzania to the grasslands of the Maasai Mara in Kenya in search of fresh grass. It is a wildlife spectacle not to be missed!
The Serengeti offers a range of accommodation options to suit everyone's tastes: from luxury safari lodges to luxury tented camps and mobile tented camps.
A safari in the Serengeti can include game drives, walking safaris, hot air balloon rides and visits with a local Maasai tribe.
Masai Mara National Park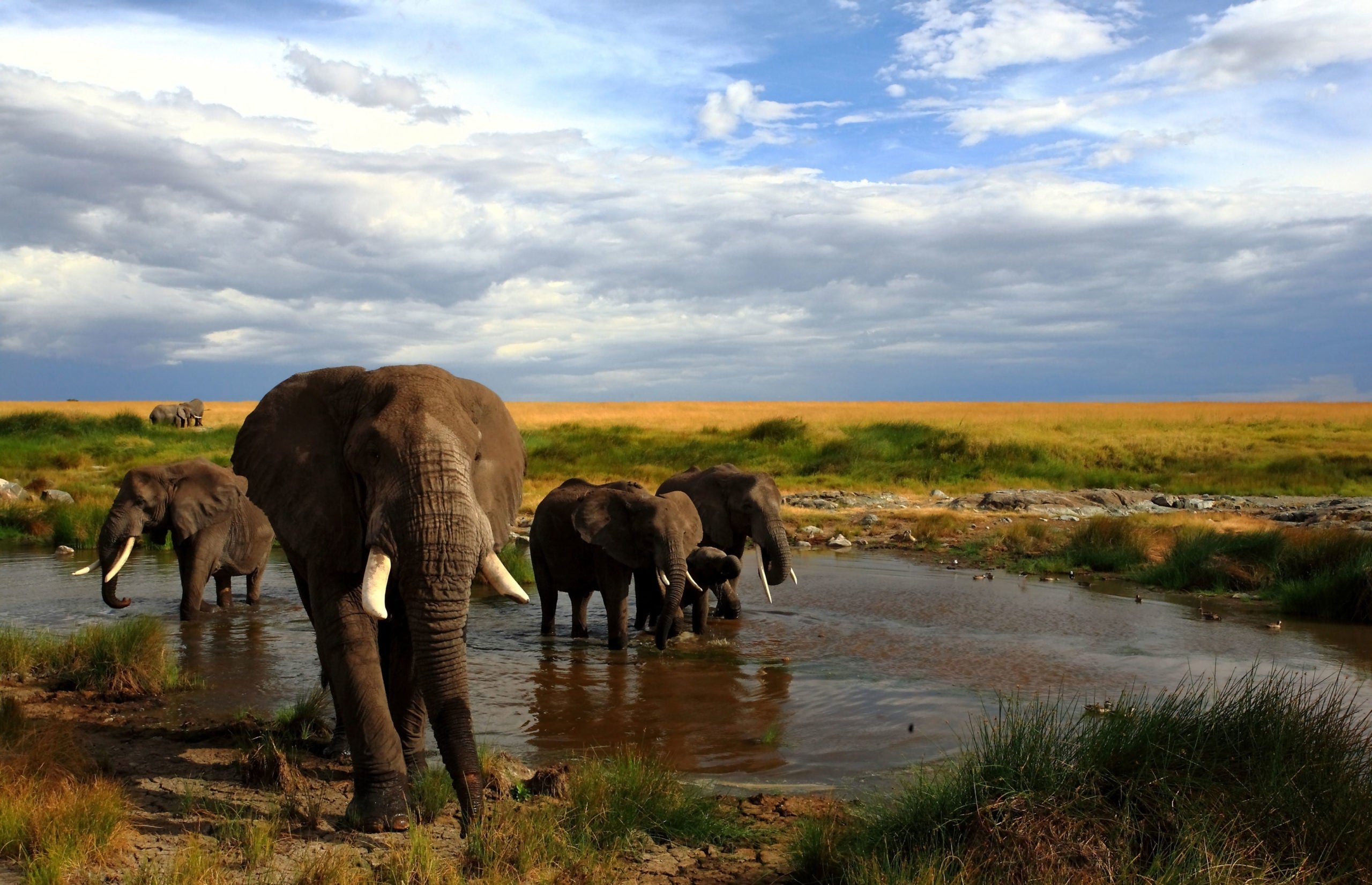 Maasai Mara National Reserve is another traveler favorite, with its breathtaking scenery, vast clear skies and spectacular wildlife. It is a destination that is accessible all year round and home to an abundance of wildlife, including the Big 5.
The Mara is part of the route traveled by the huge herd of wildebeest each year, with the Mara River crossing taking center stage as the wildebeest congregate on the banks, working up the courage to cross the crocodile infested waters.
Masai Mara is made up of four unique regions: Oloololo Escarpment, Ngama Hills, Central Plains and the Mara Triangle.
The safari experience in the Mara is exciting and includes game drives, guided walks, cultural visits in Maasai villages, hot air balloon safaris and the Oloololo Escarpment Trail.
Okavango Delta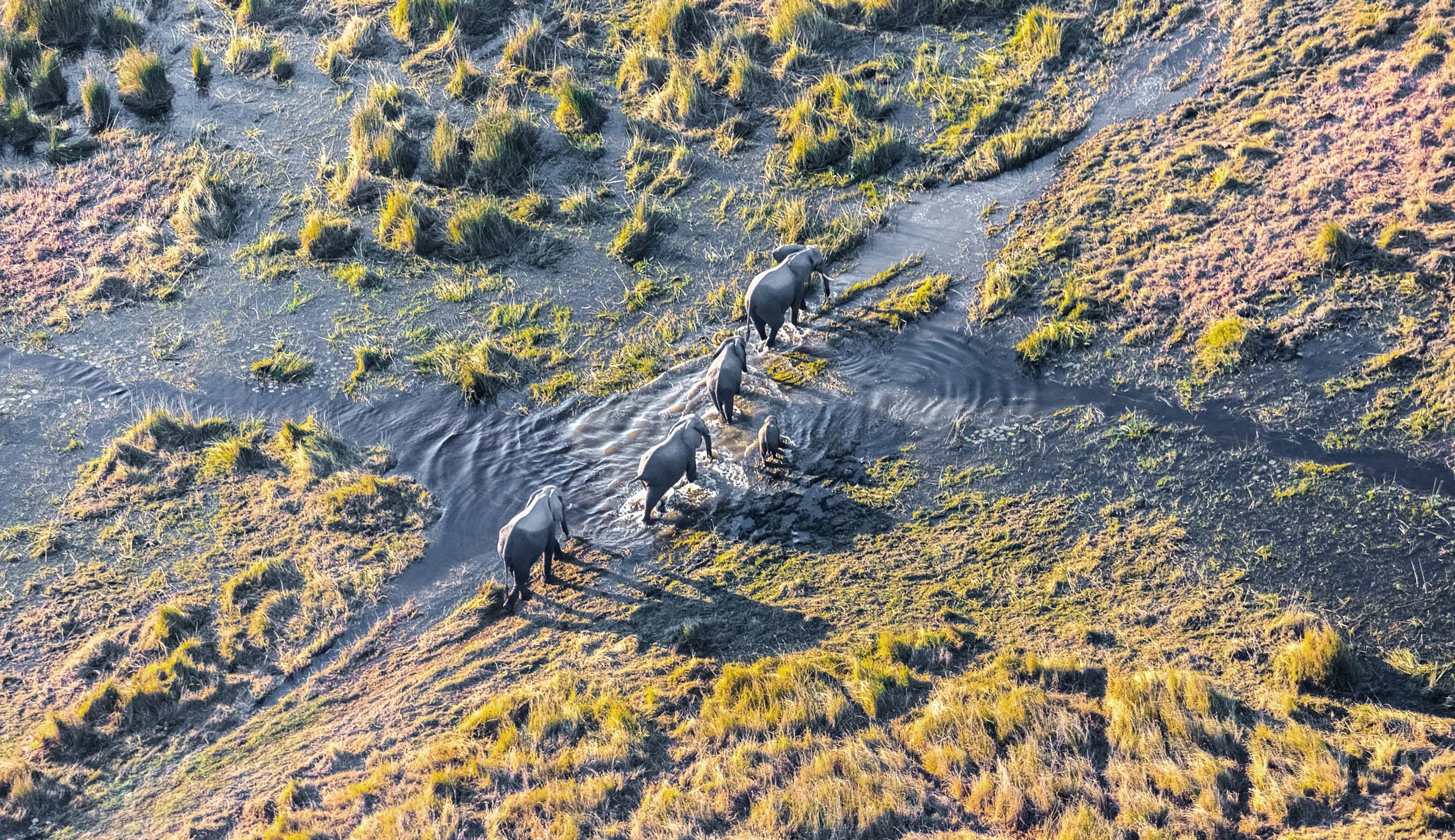 The Okavango Delta is the world's largest inland river delta, spanning across 1 700000 hectares of untouched wilderness.
It is often considered to be the ultimate safari destination in Africa, boasting a collection of lagoons, lakes and hidden channels that support a myriad of wildlife. From lion, elephant, hyena and wild dogs to buffalo, hippo, crocodile and various antelope species; the Okavango is a wonderland that is hard to beat.
Best reached by light charter flights, visitors to the Delta get to enjoy their first game watching experience from the air before climbing into a game vehicle that then heads to the lodge or camp.
The accommodation in the Delta is very exclusive, with most lodges and camps nestled in remote and private wildlife concessions.
A safari experience in the Okavango Delta comprises of traditional game drives, night drives, walking safaris, bird watching, mokoro (traditional dugout canoe) excursions, boating safaris, seasonal fishing expeditions, scenic helicopter flights and hot air balloon safaris.
Written by Anne Du Randt
Content Coordinator @ Safari.com
Notice:
OutsidePursuits.com is a participant in the Amazon Services LLC Associates Program, an affiliate advertising program. OutsidePursuits.com earns fees from products sold through qualifying purchases by linking to Amazon.com. Amazon offers a commission on products sold through their affiliate links.