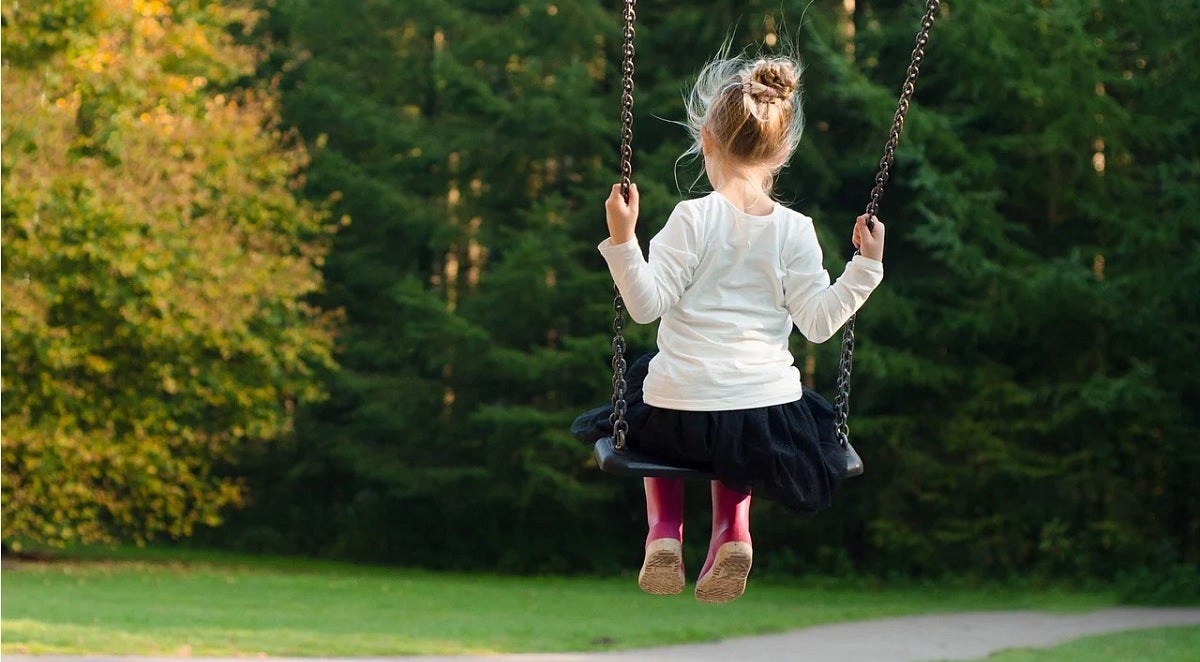 Our Editors independently research, test, and rate what we feel are the best products. We use affiliate links and may receive a small commission on purchases.
Sometimes, one of the most difficult things to do is to keep your kids entertained – especially if you don't want their heads stuck staring at a screen inside all day. We all know how much fun it was as kids to play outdoors, but with the accessibility of smartphones and tablets, the next generation may not find it all that interesting.
However, there are some tried-and-true ways to keep kids engaged by playing in the backyard and we have some of the best all right here for you. Let's take a look.
1. Trampolines
If you had a trampoline as a kid (or if you were lucky to have a neighbor or cousin who did) then you already know how many hours this can entertain for. Even adults love trampolines, though you'll want to take a look at weight limits before you start practicing your front flips on one.
These bouncy places of fun come in many more sizes and shapes than before, so even if your backyard is somewhat limited in space you can still add one in. If you're worried about safety, you can also rest assured that these newer models are much better in this regard.
In fact, any high-quality model will now come with safety bars and/or a safety net so you don't have to worry about any kids going flying across the yard.
The cool thing is, that many of them can even be used both indoors and outdoors so when temperatures start dropping, you can simply move it inside so the life of the trampoline is extended and your kids can still bounce around.
On a related note it might be more appropriate for the younger kids to have an inflatable bounce house.  A bounce house is enclosed, and while not entirely accident-proof it's a lot safer for toddlers and younger kids if they cant fall off of a trampoline onto hard ground.
2. Swing Sets
Most of us have fond memories of playing around on the swing sets at school or our own, if we were fortunate enough to have our own. Swing sets today come in a large variety of shapes, sizes, configurations, and materials.
If you're on a budget or if your child is still quite young, you can choose a smaller plastic swing set for them. The most basic models typically come with a slide and a swing, along with a little ladder for them to climb up.
These are great for developing strength and also dexterity from climbing up the ladders. There are larger, wooden models as well which are great for older children, or if you have more than one child. These are more cumbersome and complex, often including multiple swings, ladders, a sand box, slides, and more.
Also take into consideration the size and layout of your yard to make sure your kids will have enough room to swing in without bumping into anything, as well as enough room to run around without worrying about tripping over the set.
3. Jungle Gym
These are often confused with swing sets, but jungle gyms are quite a bit different and essential for developing your child's mental and physical health. As you can imagine, the jungle gyms come in a wide selection of configurations and sizes, depending on how old your kid(s) is and how much available space you have in your yard.
The more basic versions will have a ladder and a slide, which is great for developing strength all throughout the body. Others come in those spider web configurations, which kids will love climbing up, too. Once they reach the top, they'll experience a sense of accomplishment and satisfaction of being "taller" than anyone else in the yard.
Finally, you also have more complex setups which involve ladders, bridges, swings, and much more. These are ideal for older children or if you have more than one child. These are excellent for developing upper body strength, balance, and coordination.
Not to mention, they will provide endless fun and entertainment – all without the need for internet or electronic devices.
4. Tree Swings
Tree swings aren't just pretty and interesting to look at, they also provide wonderful memories your child will look back and reminisce on for the rest of their lives. While most of us think of tree swings as simple pieces of wood with rope through them, there are now many more options out there.
Not only that, but these swings are designed for more than one child so no one feels left out and everyone can enjoy them together! We love the saucer-type swings which are made with Textilene and steel and have weight limits upwards of a whopping 500 pounds!
Others come in bench-type configurations and can support around 700! When friends or family come over, your child(ren) will love showing their tree swing off.
Not to mention, it's a great way to get some fresh air and really enjoy Mother Nature. Installation is typically very easy – so easy that even if you're not a "handy" person, you'll be able to set it up in just minutes. They're also very safe to use, so you don't have to worry about the swing somehow coming loose or falling off.
5. Pools / Water Slides
Perfect for how summer days, an inflatable pool is just the ticket to cool off the kiddos and keep them entertained for hours in your yard. Inflatable pools are cheap, almost no maintenance and can be easily put away when no needed.
Water slides are another inexpensive method to cool off the kids on hot summer days while providing entertained for all the neighborhood kids! Just roll out the mat, add water and you have instant fun!
Summary
Now that you've read all about the best ways to keep your kids entertained in the backyard, which product will you be selecting for them first? The great thing is that no matter which one you choose, you'll notice a big difference in the amount of time your kids play outside instead of sitting around indoors all summer long.
We know that proper development must include playing outside, and engaging with other children and all of these products promote exactly that.
We hope that our guide has been of some help in narrowing down options for your kids to play on. Thanks for tuning in, and we will see you again shortly.
Notice:
OutsidePursuits.com is a participant in the Amazon Services LLC Associates Program, an affiliate advertising program. OutsidePursuits.com earns fees from products sold through qualifying purchases by linking to Amazon.com. Amazon offers a commission on products sold through their affiliate links.