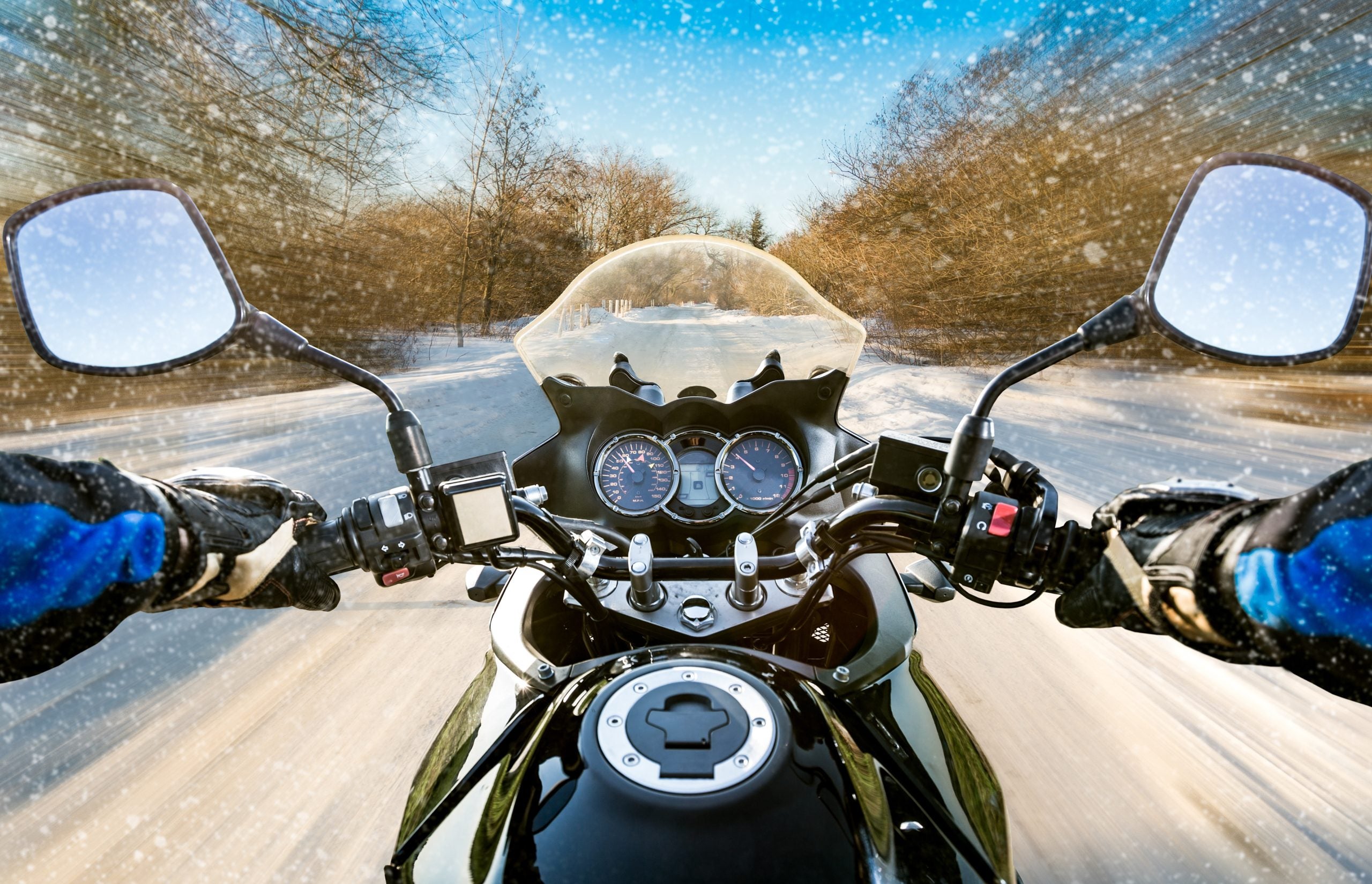 Our Editors independently research, test, and rate what we feel are the best products. We use affiliate links and may receive a small commission on purchases.
The world is changing around us more rapidly than ever. We use devices every day that science-fiction writers only 50 years ago would never have dreamed of. So, it's not too surprising that there are accessories you can buy for your motorcycle right now that will make your life easier.
#1. Bluetooth Helmets
Only a few years ago, the idea of listening to the radio, an audiobook, or an album while riding your motorcycle would be impossible. Now it's an everyday reality.
Bluetooth technology has revolutionized motorcycle helmets. With a Bluetooth motorcycle helmet, you can not only listen to recordings while riding your motorcycle, but you can also answer your smartphone or listen to directions provided by your motorcycle GPS unit.
Bluetooth helmets make life so much easier. Instead of having to stop to answer your phone, you can speak to your loved ones while you're on the road.
Even if you want to pull over to the side of the road and stop to focus on your important phone call, a Bluetooth helmet means you don't need to take off your helmet and your motorcycle gloves to answer your calls.
Bluetooth helmets also make motorcycle riding safer. Instead of having to glance at your GPS screen, taking your eyes off the road, you can simply listen to the instructions.
With a Bluetooth helmet on your head, you can enjoy a musically accompanied ride and use many modern electronic devices hands-free.
#2. Motorcycle Sat-Navs
While many drivers now rely on their smartphones and Google to direct them to where they're going, dedicated motorcyclists who enjoy exploring the great outdoors understand that there are many advantages to be found by using a dedicated Motorcycle Sat-Nav.
Well-designed motorcycle GPS units can pair with your Bluetooth helmet to provide directions without you needing to take your eyes from the road.
They can also provide you with directions that are specific to motorcycle riders. You'll be directed along routes cars cannot follow and also be warned to avoid roads unsuitable for motorcycle traffic.
There are many dedicated motorcycle sat-navs on the market today. Some are mounted on windscreens, some on handlebars, and there even some that mount on your gas tank.
A motorcycle GPS unit will get you where you need to go without any fuss and make your journeys easier.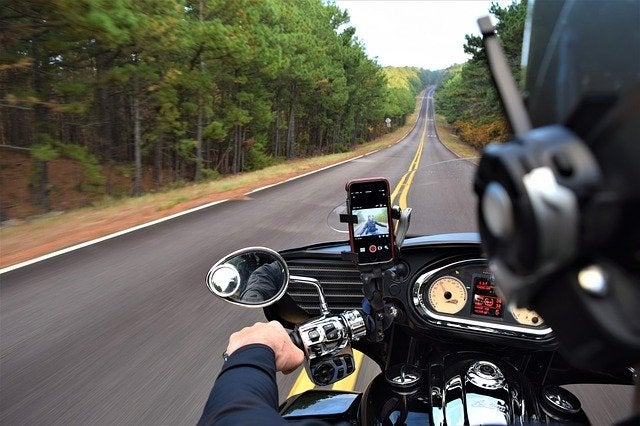 #3. Motorcycle Phone Mounts
While it's not safe to use your smartphone while you're moving, you still want to be aware of important notifications when they come through.
If your phone is tucked away in your pocket, you'll be oblivious. However, if it's mounted on your handlebars, you'll be made aware of important calls and have the option to pull over and phone back or check your messages.
There are a wide variety of motorcycle phone mounts on the market today that make it easy for you to keep in touch with your work colleagues and loved ones without risking your life.
Some phone mounts attach to handlebars, some fix onto your gas tank, and some to the triple tree. The best phone mount for you depends on your motorcycle's design.
Having your smartphone close to hand makes your life much easier. When you stop, you can quickly choose the music file you want to listen to and listen to your favorite tunes inside your Bluetooth helmet.
#4. Motorcycle USB charging ports
Here's a short video about how to wire a motorcycle USB charger to your motorcycle.
"HOW TO" FIT A USB CHARGE OUTLET TO ANY MOTORCYCLE | exeter-rider
Don't you hate it when your smartphone battery dies while you're on the road? With a motorcycle USB charging port.
A motorcycle USB charging port can be used to charge your smartphone or other electronic devices while you're on the run.
Motorcycle USB chargers are a little different from those used in cars or in your home. For a start, they must be water-resistant and suitable for outdoor use.
They typically are sleek and lightweight so that they don't add unnecessary weight or air drag to your motorcycle.
Motorcycle USB chargers are typically easy to fit and wire to most motorcycles. With the ability to recharge any electronic device as you ride, your life will be made much easier.
#5. Motorcycle Locks
Your life would not be easy if your motorcycle were stolen and you were left stranded in a strange town with no way to get home. A good-quality motorcycle lock can prevent this.
A motorcycle chain or lock is an effective visible deterrent to thieves. Whether you choose a simple disc lock, a motorcycle grip lock, or a padlock with a heavy chain, you can protect your property.
Even if a thief is undeterred and continues to attempt to steal your motorcycle, the better the lock, the more time they must spend to remove it. The longer they struggle, the more chance there is that they will be disturbed and forced to abandon their nefarious scheme.
As a general point, a determined thief will be able to get through any security measures when given the time or opportunity. The best thing to do is to park your motorcycle somewhere well lit and where there is a good chance that the thief will be disturbed by bypassers before they can complete their mission.
Not having your motorcycle stolen will most certainly make your life easier!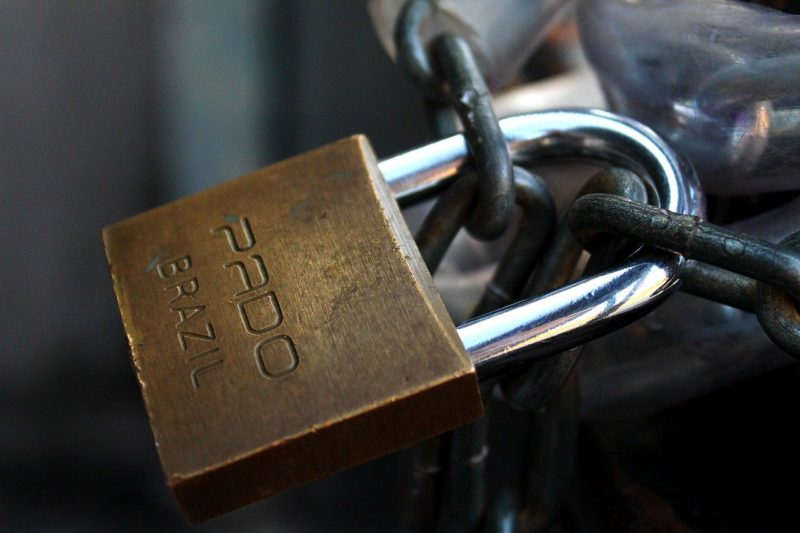 Summary
Improvements in technology are making everyone's life easier. Don't get left behind on your hog. Invest in some life-enhancing accessories to use when you're riding your motorcycle.
Notice:
OutsidePursuits.com is a participant in the Amazon Services LLC Associates Program, an affiliate advertising program. OutsidePursuits.com earns fees from products sold through qualifying purchases by linking to Amazon.com. Amazon offers a commission on products sold through their affiliate links.