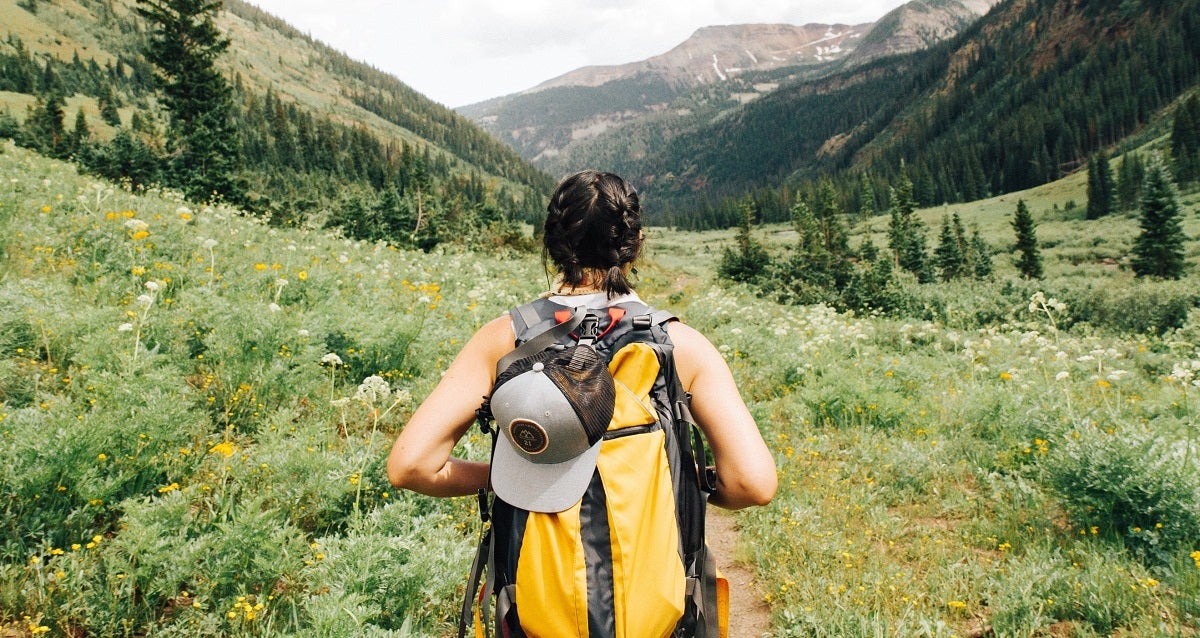 Our Editors independently research, test, and rate what we feel are the best products. We use affiliate links and may receive a small commission on purchases.
Adventuring outdoors and living an environmentally friendly lifestyle has become more popular over the years. Credit may be due to Instagram and other social media outlets that has given people the outlet to boast about finding the hidden gems Earth has to offer. But not everyone is outdoorsy at heart. Want to be more like your Instagram adventurer?
Here's how you can live a lifestyle more in tune with the outdoors.
#1 Make a List
Before you trek out into the great unknown, give yourself some time to reflect. Make a list of reasons why you want to spend more time outdoors. Your list should transform into an amalgamation of a love of nature, a thirst for adventure, and, ultimately, a desire for self-fulfillment.
Deciding why you want something is critical in determining what you want to get out of it, helping you to set more attainable goals. With that in mind, make a list of what you'd like to do outdoors. These can be very general to extremely specific, just start small!
#2 Make a Commitment
Plan ahead. Make time for something short and work it into your routine, like watching the sunrise before work. The longer the time commitment, the longer you should give yourself to plan. For day trips and weekend excursions, you'll need more time to ensure you have enough food, water, and equipment.
Once you've made a plan, stick to it. Planning and committing give you the confidence to challenge your boundaries and take longer journeys, which will eventually lead to more spontaneous adventures!
#3 Choose a Vehicle
A lot of trails are accessible only by unpaved roads, many of which are impacted by snow, rain, and erosion. In order to be prepared for difficult terrain, consider investing in an all-wheel drive (AWD) or a four-wheel drive (4WD) vehicle.
AWD vehicles require no manual input from the driver to adjust terrain. In contrast, 4WD vehicles require the driver to turn on the system manually. While this can be tricky, 4WD vehicles give drivers better control and traction, particularly in cold weather. Be sure to choose a system that fits your needs; you should feel safe behind the wheel, and be ready for common terrain in your area.
#4 Choose Where You Live
If you live somewhere that lacks outdoor activities that inspire you, you might want to consider moving to an area that is more suited to your goals. This doesn't mean you have to move far away—you can move across town to be closer to the mountains, move to a neighborhood with a better park system, or simply move closer to public transit can get you outdoors more often.
But, if you're looking for a bigger change, consider moving to an area where your outdoor interests abound. Cities and towns located close to mountains, water, and forests provide ample opportunities for year-round outdoor activities.
#5 Start with Small Adventures
There are plenty of things you can do outside that are also close to home. Get yourself into a routine that supports everyday outdoor fitness. Wake up earlier and go for a run or a nature walk. Ditch your car for your commute, and ride a bike. Set up camp in your backyard, or take an urban hike.
Grab a camera and some binoculars and go bird watching. You can even take a class! Animal tracking, plant and wildlife identification, foraging, and wilderness first aid classes are great ways to prepare you to head outside.
#6 Get Your Friends Involved
It's a good idea to bring a buddy along when you head outdoors, especially if you are new to the game. Not only is there safety in numbers, but friends also motivate you to stick to your commitments.
They bring different ideas, desires, and skills to the table, which translates to a diversity of activities that you may or may not have tried on your own. If you don't have an outdoorsy person to bring along, look into local Meetups and community organizations that celebrate the activities you'd like to try.
#7 Find Your Park
There are over 500 National Parks and Forests across the United States. Find one that is close to you, and start exploring! Make a list of trails, campsites, fishing holes, climbs, and other outdoor adventures you'd like to check out.
Hiking apps give users detailed information on trail difficulty, conditions, and accessibility, as well as allowing hikers to leave reviews, pictures, and important updates. The Find Your Park website is also a great tool, as it allows you to plug in an activity and your location, and it will give you a list of options to choose from.
#8 Take a Road Trip
Ready for something a bit further from home? Hit the open road! Plan a trip that allows you to hit spots you wouldn't want to miss—and those that allow you to explore the outdoors. Instead of staying in chain hotels or in big cities, opt for car camping, backpacking, or Airbnbs that are out in the country. If you have a truck or SUV, you can also transform your car into a mini home, complete with a bed in the back.
#9 Experience International Travel
There are endless outdoor adventures to be had all over the world. Before you buy a plane ticket, research countries with safe places to experience outdoor travel. There are plenty of group travel experiences, including those lead by the National Outdoor Leadership School (NOLS), as well as self-guided walking tours and backpacking adventures.
#10 Be Safe
Always research your destination and weather conditions. Is it safe for your planned activity, and do you need a permit? Make sure to ravel with appropriate equipment, including a first aid kit, water and purifiers, and emergency supplies.
Respect nature—don't touch or eat any unknown plants, and observe wild animals from a safe distance. Most importantly, don't go out alone, and always give someone at home your itinerary. With adventure comes danger, and you always want to be prepared!
Notice:
OutsidePursuits.com is a participant in the Amazon Services LLC Associates Program, an affiliate advertising program. OutsidePursuits.com earns fees from products sold through qualifying purchases by linking to Amazon.com. Amazon offers a commission on products sold through their affiliate links.