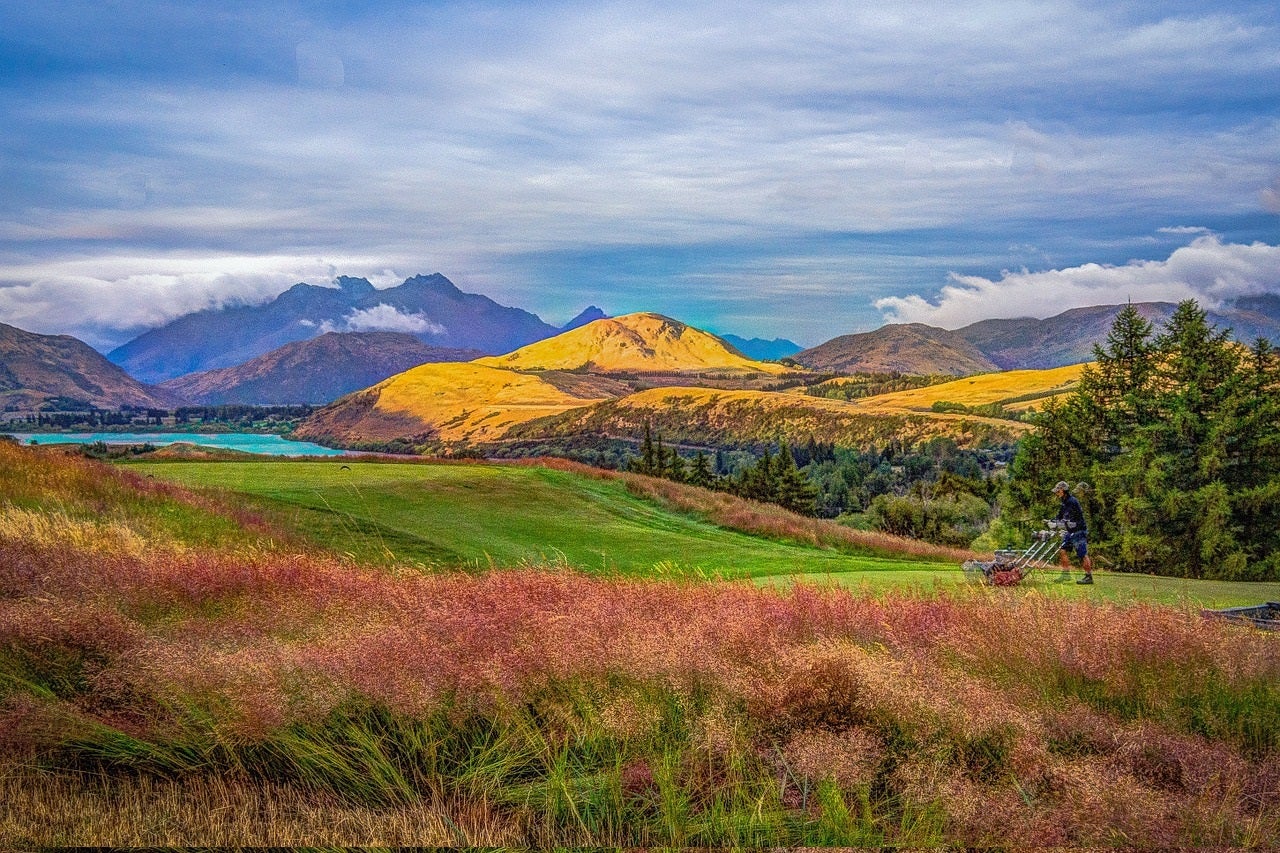 Our Editors independently research, test, and rate what we feel are the best products. We use affiliate links and may receive a small commission on purchases.
To an average reader, you might not think of mountain biking as the thing to do in New Zealand, but it is! New Zealand is known for its gorgeous countryside, so what better way to explore it than on a bike?
You'll see twice as much than if you were hiking around, and you can get your work out in. So, here are ten reasons why New Zealand should be your next mountain biking vacation destination.
#1 Terrain Variety
Do you enjoy riding in the dripping rainforest, sunny beach, majestic redwoods, or down the mountain more? In New Zealand, you have access to all of those options and then some.
The Whaka Forest boasts more than one hundred miles of trails through native redwood. However, if you venture to the Otago Penninsula trail, you will have views of the ocean, the forest, and backcountry farmland.
With over eighty different trail networks to ride, the island will keep you looking around every corner for new scenery.
#2 Local Friendliness
Whether you find a friend to help you navigate numerous intersections or strike up a conversation with the bartender, Kiwis will welcome you in.
One of the top local dives is Star Tavern in Westport. With a mix of local taps, fuel up after a ride and find some riding buddies here. Owners Derek and Kay will provide you with pub grub or the fresh catch of the day.
Make sure to explore the local towns and take in the New Zealand hospitality.
#3 Ease of Access
It can be pretty frustrating to spend half of your day getting to the trailhead just to ride for an hour or two. Lucky for you, New Zealand riding is incredibly accessible.
If you want to drop some major downhill elevation on Rude Rock track, it's only five minutes from the town of Rotorua. Or, for an all-season trail, head twenty minutes outside of Taupo to cruise around the Great Lake trail.
This one will give you endless views of the sparkling lake during any month of the year.
#4 Stunning Views
If your mountain bike gives you an escape from the stresses of life, what better way to relax then finding spectacular views? From atop the mountains, you can see the ocean while you overlook the subalpine grasslands.
Or, if you trek to the south island, you can bike through breathtaking Fjord land. Any trail or track you choose possesses captivating beauty to draw you in. Don't get too distracted while you're riding though!
#5 Variety of Difficulty
With many trail networks and well-worn tracks, both advanced riders and beginners can find something to please. If you're just starting out, try the Timberline Trail.
Snaking through logging roads and tramlines, you'll explore the ancient forest. As you warm up, you can try your hand at the suspension bridges as well! If you're ready for the ride of a lifetime, head to the Queen Charlotte mountain biking track.
On this intermediate to advanced ride, you'll follow mountain ridges down and through fjords and picturesque sounds.
#6 Unique and Rare Wildlife
If you made it all the way to New Zealand, seeing yellow eye penguins is a necessity. They are the rarest species right now, so make sure to peddle down the Otago Peninsula to see them.
While you're there, check out the sea lions and seals making noise on the rocks. In addition, New Zealand also has a variety of unique and magnificent birds. Push through the 42 Traverse trail to spot these creatures.
#7 Explore History
New Zealand is rich with history. Go in search of gold on the Old Ghost Road while you follow trails dating back to the gold rush of the early 1800s. If pirating is more your style, navigate across to Ship Cove on the Queen Charlotte Track.
This is where Captain James Cook put a resupply base in 1770. You can also check out Port Hills to see some World War Two missile defense bunkers atop cliffs.
All of this and much more awaits you in New Zealand. You never know when you'll come across more artifacts from the past.
#8 Local Delicacies
How else do you expect to work an appetite for the traditional Kiwi dish hangi? Cooked all day underground, the savory mixture of herbs, meat, and vegetables are sure to satisfy after a grueling day on the trail.
If you usually have a sweet tooth after a ride, try pavlova. It's a sweet treat made of meringue, whipped cream, and fruit. Even if you just grab a cold soda and candy from the island, it will bring some new flavor and spice to your life.
#9 Multi-Day Adventures
The Kiwi countryside has trails ranging from just a few miles to over eighty miles each. If you're looking for a single overnight at a nice hut, try the Heaphy Track and stay at the James Mackay Hut.
You'll total forty-eight miles over your two to three days. If you'd like a extend your challenge, add the forty-one mile trip to the Old Ghost Hut on as well.
#10 Remote Backcountry
If you have a little extra money and are looking for top-class mountain biking off the beaten path, try a helicopter drop. With six mountain ranges in the country, there are many places that aren't easily accessible to cars or the shuttles yet.
By being dropped at the top of expert routes, you'll experience the exhilaration of downhill biking without the exhaustion of pedaling up.
Coronet Peak comes highly recommended for this, standing at over 5,400 feet tall. Enjoy the backcountry without the grueling work of getting there.
---
Whether you're searching for breathtaking scenery or a place the whole family can agree on, New Zealand's mountain biking scene has a place for you.
With some of the most trails per acreage of any country, the choices awaiting you are nearly endless. Enjoy the culture, food, diversity of terrain, and the practically professional tracks.
Come explore and enjoy the history, convenience, and beauty of New Zealand mountain biking.
Before heading out on the trails be sure to have proper safety equipment and gear for your adventures:
Notice:
OutsidePursuits.com is a participant in the Amazon Services LLC Associates Program, an affiliate advertising program. OutsidePursuits.com earns fees from products sold through qualifying purchases by linking to Amazon.com. Amazon offers a commission on products sold through their affiliate links.