If you're starting to sense the cooler evenings and crisp mornings, then you may be suffering from lack of ski time. I'm starting to wake up and get excited at the tiny change in air temperature as summer fades and autumn waxes because I know that snow is on the horizon. Maybe a few months… but I can get excited, right???
How to Get Ready For Ski Season:
Plan Your trip
Get in Ski/Snowboard Shape
Focus on your Glutes
Work on Cardio
Prepare Your Gear/Upgrade if Necessary
Prepare for the Elevation
Planning Your Trip
Get started early with trip planning. Most resorts offer discount tickets before certain dates and if you can beat the crowd you'll have a lot easier time finding rentals, hotels, and set up for your trip.
Try checking for VRBO and AirBnB rentals for your next trip instead of staying at the resort. You might find that you enjoy renting from a local and staying somewhere more "local" where you get more immersion. Share your rental with some friends to keep the price down!
Pro Tip: Rent from a shop outside of the resort – they're usually less than half the price of renting gear straight from the resort!
Getting in Shape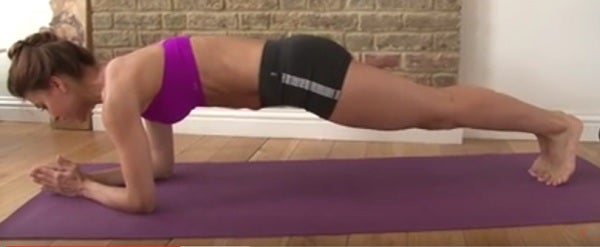 Most people hit the slopes for only a few days a year and when you're there you'll want to get the most out of your time!
One way to do this is to go to your ski vacation already in shape for skiing! If you've got loads of cash, just hire a personal trainer and the problem is solved.
For those mere mortals among us, we may want to train ourselves so here's a few tips:
Focus on Glutes
Good efficient skiing should not rely heavily on the quads. If you're ending your ski day with your quads (front of legs) burning, then you're probably suffering from poor technique. The solution is to improve technique and focus on training exercises which improve the backs of your legs as well. Imbalanced leg muscles can actually make your knee ligaments more prone to injury so don't over train just one area.
Do a Little Cardio
You'll want to max out your time on skis and, at elevation, you're going to have less oxygen to breath (as if it wasn't already hard enough). Adding some cardio to your routine will give you more endurance for all day of skiing. A good running routine, for instance, may also help you work on strengthening your whole leg for well-rounded skiing.
Prepare for Elevation
Remember, while oxygen density loss sets in at any elevation, elevation sickness generally won't affect you unless you're above (approximately) 8,000 feet. Consume TONS of water especially for the first three days as your body acclimates to the elevation. Ibuprofen can be used to mitigate headaches if you're having issues with that but make sure you don't rely on pain killers exclusively.
Enjoy that après skiing but avoid tons of booze or you'll magnify your altitude sickness tenfold – wait until your body has gotten used to elevation before throwing some alcohol at it!
Upgrading Your Gear
Once in a while it's necessary to update that gear closet. Don't be fooled into the buying and selling routine of the fancy new gear simply to buy things, however, or you'll probably be tossing money out the door. Here are some practical gear upgrade options:
Skis
The trend is clear: fat skis. If you want to be the cool kid, grab some fat skis and shred down the groomers out of control while your rockered skis chatter away uselessly on the hard pack.
If you want to be a decent front side skier, however, look for a ski upgrade that is more groomer focused. Here are the specs for good on-piste skis:
Waist (under foot width) 70mm – 90mm
Integrated adjustable bindings (very versatile)
Aggressive side cut
Camber (not rocker)
Beginner to expert skis can be found featuring these specs but the goal is to find a narrow ski with a good set of well fitted bindings and plenty of side cut. Side cut makes tight, aggressive, carved turns more easy and a narrow waist makes for a great groomer ski with agility and bite. Adjustable bindings are always nice in case you change boots or want to pass the skis off to a family member or friend. No need to remount the bindings.
If you're skiing park, freestyle, or general powder (off piste) then you might consider some wider, fatter, rockered skis. These skis don't belong on the groomers, however, as they'll just make it harder to ski effectively on piste.
Goggles
One of the best upgrades you can make is to get a pair of large goggles with great peripherals and crisp lenses. Do yourself a favor and move up to a new pair of goggles and you'll be amazed at the clarity, quality, and comfort. If you're going to be wearing them all day and relying on the goggles to give you good view of your skiing path – you'll want to invest in a good pair.
I have loved my Smith goggles and wear them hundreds of days every season. Of course there are plenty of options out there but you can't steer wrong with these babies. They also have room for glasses inside if you wear glasses.
Boots
If you're an intermediate to advanced level skier and you're skiing old, worn out boots, you're losing performance. For advanced skiers a good pair of new boots which have been custom fitted are incredibly important.
You may have minor (or major) differences in the size, shape, angle, or mechanical movement of your legs and feet which you aren't even aware of. This can cause one or the other leg (ski) to act differently than the other which is really a problem for advanced level skiers.
If you're in this category of skiing ability level, head in to a custom boot fitter this season for a checkup. Many boot fitters will do a free assessment of your alignment and stance so you can have some idea of what they can do to improve your equipment. Some boot fitters even offer completely custom boots from the ground up which are made EXACTLY to fit you and adjust your skis and boots to compensate for differences in your body mechanics.
For beginner skiers if you have your own pair of boots and they don't fit quite perfectly (if you have a hot spot, a tight spot, or a pain point) head over to the boot shop to see if they can help you out. Sometimes it can be as simple as wearing a good pair of ski socks.
Conclusion
Don't forget to get active before ski season. There are tons of resources on the web about exercises and ways to condition for the season so pick what seems best to you and stay active!
Be careful about getting swept up in the trendy new gear fads and buying tons of stuff at once. It's usually just not necessary. Although, I must admit, the allure of cool new ski gear is strong so feel free to indulge if you have the means.
One of the most overlooked pieces of gear to improve your skiing is a great pair of boots fit to your body specifically.
Stay safe out there and enjoy the slopes this season!
Notice: Outside Pursuits is a participant in the Amazon Services LLC Associates Program, an affiliate advertising program to provide a means for sites to earn advertising fees sold through by advertising and linking to Amazon.com. Amazon offers a small commission on products sold through their affiliate links. Each of your purchases via our Amazon affiliate links supports our efforts to bring you the best possible product reviews at no additional cost to you. We appreciate your support here at OutsidePursuits.com