To choose the ideal pair of ski gloves for any woman, you need to consider a glove's thickness and warmth, while keeping in mind the importance of allowing for adequate dexterity.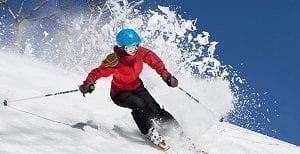 With there being so many options available, how do you know which ones to buy?
So make it easy to choose a great pair of ski gloves we tested and evaluated 14 of the highest rated gloves and evaluated them based on price and performance.
So what are the best women's ski gloves?
These are our favorite ski gloves that have won our trust because of their superior performance.
Here is an overview of our 3 favorite women's ski gloves with full reviews below. To see our ski glove buying guide, click here.

Mobile Users Scroll Over =>
BURTON Women's Gore-Tex Gloves
Simplicity Women's 3M Thinsulate Glove
BURTON Women's Gore-Tex Mitten
Construction:
Advanced DRYRIDE Durashell multi-layered for complete water resistance.
Woven multilayered polyester exterior with 3M Thinsulate lining with reinforced palm and thumb patch that protects against impact and injury.
Advanced DRYRIDE Durashell multi-layered for complete water resistance.
Features:
Screen Grab Toughgrip Palm for so you can use your smartphone with any finger.

Removable 4-Way stretch Dryride Thermex Liner.
Adjustable wrist strap tightens for custom fit and keeps snow out.
Plus a special clasp design so you don't lose your gloves when not being worn.
Screen Grab Toughgrip Palm for so you can use your smartphone.

Removable 4-Way stretch Dryride Thermex Liner.
Waterproof:
Made of Gore-Tex with a waterproof and breathable inner membrane
Water-proof, and wind-resistant and breathable.
Made of Gore-Tex with a waterproof and breathable inner membrane
Price:
$69.95 - $111
$13.99 - $41.99
~ $69.95
Link to Purchase:
The 3 Best Women's Ski Gloves/Mittens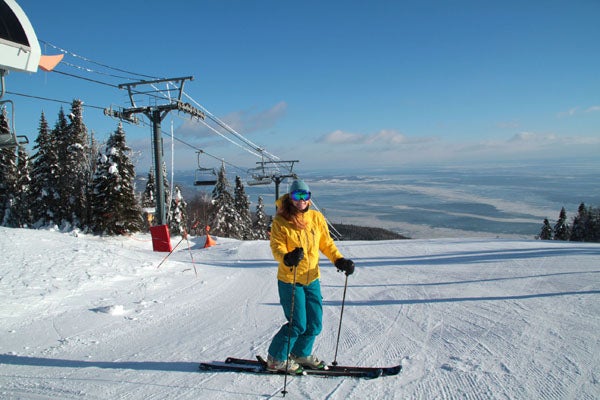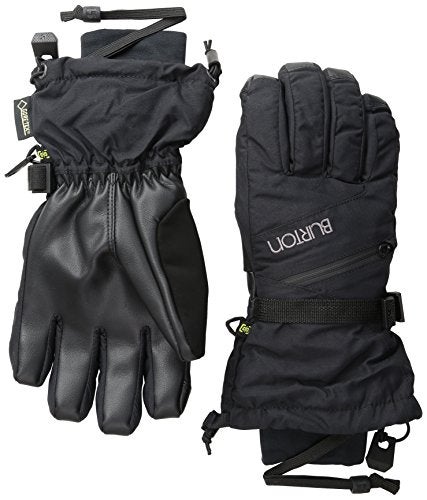 The distinguishing feature of this pair of gloves is that they designed for touchscreen control. So you can use your phone even with the glove on. It has Thermacore insulation to keep you warm on the coldest of days. Like all other gloves reviewed, they are waterproof, windproof and breathable.
They also offer a removable 4-way stretch Dryride Thermex liner that makes it expand slightly within 2 to 4 days. You can wear only the liner when doing other activities or anytime your are out in the cold.
Removing the outer shell exposes a liner that can be used for activities in warmer weather. In turn, replacing the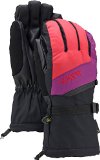 shell prepares the glove for providing thorough protection from frigid conditions.  The glove's ability to transform for use in different climates makes it a versatile and handy accessory.
This glove really shows its stuff when tackling wet snow and/or freezing rain, where it's known to keep hands dry and warm for extended periods of time. This model is a premium choice for women who spend extended periods of time outside enjoying winter-time sports.
The Burton Women's Gore-Tex Glove allows for the use of touchscreen devices while wearing the it. The unique technology allows one to manipulate a touch screen with any finger while wearing the glove. This is an extremely attractive feature considering the number of people nowadays who rely on such devices for communication and other uses.
Though they cost a bit more than the Simplicity Thinsulate Gloves reviewed, if you are willing to invest a little more, the Burton Gore-Tex Gloves are your best bet.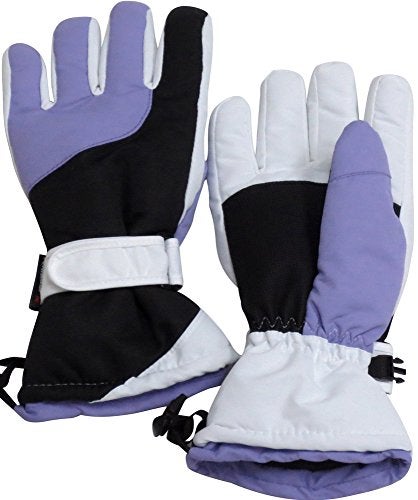 This glove is a great option for skiers and boarders. Just like the Men's version reviewed here, it is waterproof, windproof and has a breathable liner. It boasts strengthened palm and thumb patches that reduce the impact caused by force and friction which can help reduce the risk of injury.
Its rough texture allows for firm and non-slippery grip when holding items and increased dexterity. To ward off snow and water, it has an adjustable wrist strap that can be tightened to fit any size wrist. It has a special clasp that prevents it from coming off completely when not being worn.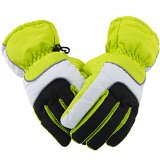 Its thick inner layers keeps hands toasty warm. You can count on this glove to keep your hands warm even in the most inclement winter weather.
The high quality of Simplicity Women's 3M Thinsulate gloves is evident after trying them on. When properly fitted, other products cannot rival this comfortable product. The Simplicity Women's 3M Thinsulate gloves do a fantastic job in keeping your hands warm and comfortable. When properly fitted you will not find a more comfortable pair of gloves.
A cinch strap ensures that snow and cold air are blocked from entering. Several parts can be adjusted while wearing the glove, allowing a snug fit without exposing hands to the elements. Despite the thick liner, this model will not significantly reduce your dexterity. In fact it poses no difficulty in zipping and unzipping your ski coat.
Considering the overall quality of the Simplicity 3M Thinsulate gloves are a great inexpensive option and for the fashion-minded skier or snowboarder, a variety of colors are available.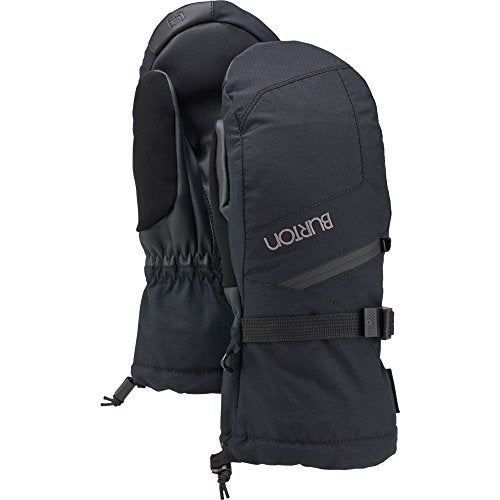 This mitt is very similar to the previously reviewed Gore-Tex Gloves. The simple difference is design.  They offer the same great windproof and waterproof qualities.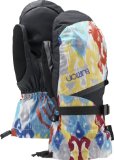 They also come with touchscreen control.  They are well-suited for keeping out wet snow and freezing rain; and just as with the gloves, there is a liner that can be used in warmer weather.
They do differ in design, however, as this product is a mitt that covers four fingers within a pouch while the glove separates each finger. Some women say they prefer mitts, claiming the mitts are better at keeping their hands warm.
If you prefer wearing a mitten, then the Burton Gore-Tex Mitten is your best bet.
If you are in need of a pair of googles or a helmet, we have reviews on our top picks here:
Notice: Outside Pursuits is a participant in the Amazon Services LLC Associates Program, an affiliate advertising program to provide a means for sites to earn advertising fees sold through by advertising and linking to Amazon.com. Amazon offers a small commission on products sold through their affiliate links. Each of your purchases via our Amazon affiliate links supports our efforts to bring you the best possible product reviews at no additional cost to you. We appreciate your support here at OutsidePursuits.com
Review Overview
Summary : The BURTON Women's Gore-Tex Gloves are our top pick. They offer an unbeatable combination of comfort, quality, warmth and value.