Cheap or mediocre snorkel gear can make or break a well-planned snorkeling trip. Imagine your mask constantly leaking or fogging up while trying to enjoy the beautiful sites.
Beyond being a simple distraction, a faulty mask can ruin your experience altogether because of poor visibility.
The same goes for a low quality snorkel. Settling for a model that doesn't have a one-way valve will leave you gulping mouthfuls of saltwater.
The snorkel sets that are carried by the big box chains can't compete with the quality of gear such as that offered by Cressi in their Palau Snorkel Set. If you hope to enjoy your snorkeling experience, a small investment in decent gear is well worth it.
A quality snorkel set includes a mask, snorkel, fins, and optionally, a flotation device. To help you choose the best snorkel set, we tested the major brands and give you our top 3 picks.
First lets take a look at the snorkel gear, then we'll talk about how to find the right set for you.

Here is a feature overview of the snorkel sets with full reviews and our buying guide below.
Best Snorkel Gear
Cressi Palau Snorkel Set
Seavenger Snorkel Set
Phantom Aquatics Snorkel Set
Snorkel:
Dry Snorkel has anti-splash end with a special valve that seals the tube keeping water completely out.
Dry Top Snorkel keeps water out.
Semi-dry top valve snorkel to help prevent water entry.
Fins:
Open Heel snorkeling fin with rapid action buckles for comfortable fit.

Palau Short Fins provide efficient swimming and perfect for traveling.
Trek Fin is ideal for snorkeling.

The short, powerful fins can be used for body boarding.

Perfect for traveling.
Super efficient fins give you twice the speed with half the effort.

Open Heel snorkeling fin with adjustable strap for comfortable fit.
Mask:
Silicone Two Window Mask for perfect visibility while providing a comfortable fit and preventing leaks.
Single Lens Mask with panoramic view.
Comfort fit liquid silicone skirt for water-tight seal with two window lens for great visibility.
Link to Purchase:
Snorkel Gear Reviews
Cressi is a known for their high quality snorkeling equipment at affordable prices. The Palau snorkeling gear set has everything you need for an exciting snorkeling trip, including a sturdy Cressi bag to store all of your snorkeling gear. The bag is made of mesh, in order to drain water.
The snorkel is ergonomically designed for your comfort. This 100% dry snorkel comes equipped with a unique anti-splash guard and the floating purge and seal valve. You can snorkel with confidence, knowing you will not be struggling to keep your mouth free of water if you dive or have an unintentionally dip below the water line.
This is the best snorkel set for beginners because the fins are easy to adjust and the snorkel does not let water in because of the one way valve.
The high-class silicone frameless mask provides a secure watertight seal on most faces. The two-window design provides excellent visibility. You can quickly adjust the straps with buckles to get a comfortable fit. The Palau short fins are very popular for a multitude of reasons. They are easy to transport while walking around the beach or stuffing inside of a fully packed suitcase.
The short, thin fins allow you to swim, without struggling to avoid accidentally kicking the fragile coral. Though longer fins are usually faster, the stiff nature of the Palau fins create a strong thrust without the cumbersome length of longer fins. These open heel fins are equipped with a large foot pocket giving them the availability to adjust between three to four foot sizes.
The Cressi Palau Snorkel Set is our top pick and highly recommended.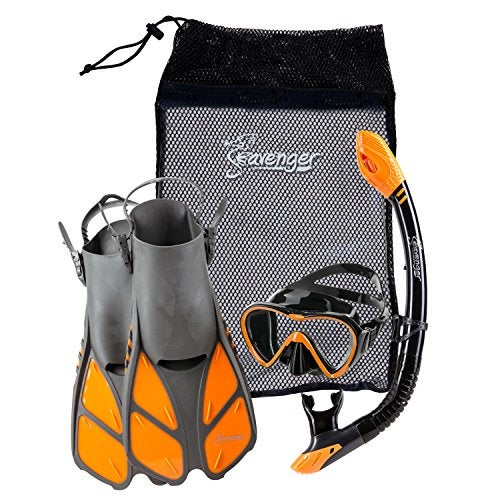 If you are looking for a durable snorkel set that is made for long-term use, this Seavenger product is one of the best snorkel gear sets on the market.
The frameless mask is made from 100% high-grade silicone for the perfect watertight seal.
The sturdy mask is equipped with a single lens made out of high quality tempered glass. Seavenger specially designed the lens in a teardrop shape, allow you have your eyes close to the lens, optimizing your view of the spectacular ocean life.
The panoramic viewing ensures that you will not miss a thing while enjoying your snorkeling experience.
The dry snorkel comes equipped with a protective splash guard and highly functional purge valve. Say goodbye to stained jaw muscles from clenching the mouthpiece, due to the angled mouthpiece and flexible barrel.
I really loved the short trek style fins, they are very easy to walk around in. Their strength and agility promotes easy swimming. And if you enjoy other water sports, such as body boarding, you can get an extra "bang for your buck" with these multi-functional fins.
The vented blades produce maximum thrust and momentum so you can quickly and efficiently move around, maximizing your snorkeling experience.
The open heel of and convenient rapid release strap allows for easy adjustability. If comfort is important, you will love the soft foot pocket inside the fins.
These fins travel easy in their quick drying gear bag, made from plastic mesh.
Not only will you enjoy the great value and quality of this set, but you will also love the sporty look and the choice of thirteen popular colors.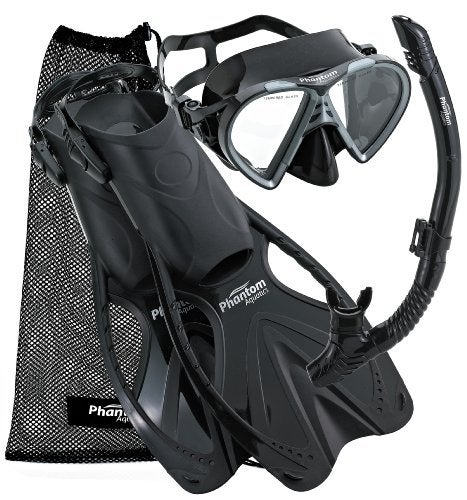 If you are looking for the best snorkel gear that will give you a great experience on the water at a low cost, this adult speed sport mask, fin, and snorkel set by Phantom Aquatics is perfect for your needs.
This set comes with all the essentials for your snorkeling adventure including open heel fins with a rapid release button for easy and fast adjustability. Phantom Aquatic fins pack all the power and thrust with their jet vented design.
This feature allows you to give your complete attention to the snorkeling experience, instead of worrying with the speed and functionality of your fins.
The frameless skirt mask is made of crystal liquid injected silicone enabling a natural and comfortable watertight seal to the face. The attached straps, made from the same material, are easily adjustable with swivel buckles. The double layered, tempered glass permits optimal visibility of the beautiful oceanic life.
The semi-dry snorkel effortlessly prevents unwanted water from entering your mouth. The purge valve is angled to pass air bubbles around the face, upon purging water from the snorkel. The economical set comes in nine vibrant colors so you can snorkel in style.
You can conveniently store your Phantom Aquatic snorkel gear in the deluxe matching drawstring snorkel bag with mesh holes to prevent unwanted water build-up. The easy storage is not only advantageous while walking on the beach, but also when packing your suitcase prior to your trip.
You will not go wrong with the Phantom Aquatics Sport Mask Fin Snorkel Set.
Highly Recommended Snorkeling Accessories:
Booties for Snorkeling, Diving & Watersports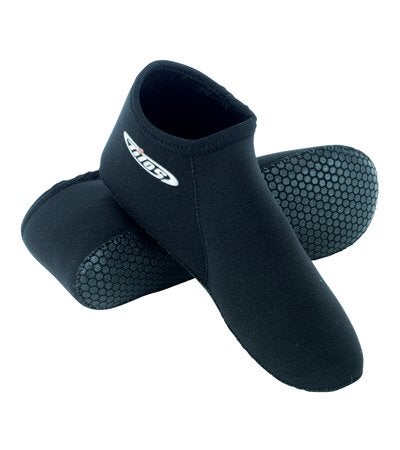 While most snorkel fins are comfortable, if they are a bit tight they will cause some rubbing and chaffing on your feet.
The best way to make sure this doesn't happen to you and potentially ruining your day on the water is to spend a few extra dollars and get yourself a pair of snorkel booties.
Scubapro Cruiser Snorkeling Snorkel Vest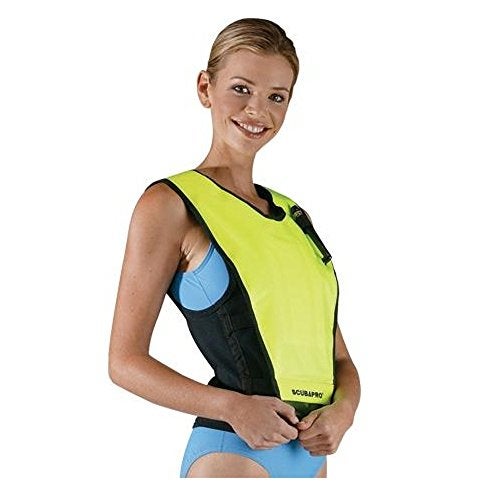 While most people do not have too much trouble staying afloat, (especially in salt water) it can be tiring if you are constantly having to tread water to stay afloat.
This can be especially true for men as we tend to have more muscle mass and find it harder to float. Having a snorkel vest will reduce your fatigue and make for a more enjoyable day on the water.
The other big reason it is worth it to purchase a snorkel flotation vest it will give you total confidence on the water. You wont have to worry that your going to drown and give you the confidence to snorkel if you have any fears.
GoPro HERO4 Silver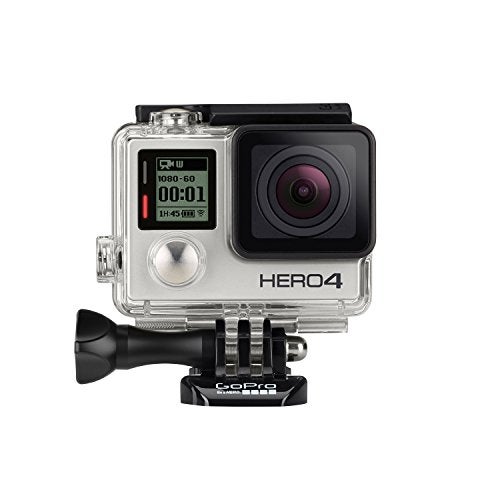 There is no better way to record all of the beautiful sites you will see while snorkeling. While the GoPro is a little more than other underwater cameras/video recorders there is just no substitute for it. I have tried some of the cheaper ones and trust me they are NOT worth it.
Go with the best and don't take a chance that you will miss recording everything you see with an inferior camera plus the picture/video quality is outstanding.
O'Neill Wetsuits Mens 2mm
Reactor Spring Suit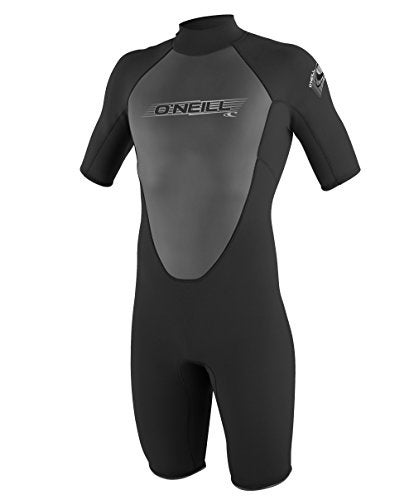 A wetsuit can really make a huge difference in how comfortable you are snorkeling. If you get cold easily then you will really appreciate the extra warmth a wet suit will give you. Unless the water temperature is above 85 degrees F (29.5C) you will quickly get a chill.
Nothing will ruin your day faster then having to get out of the water because you are cold. The wetsuit also has the added benefits of making you more buoyant so you don't have to worry  about treading water plus it gives you protection from accidentally brushing again coral and other sharp objects.
If you have never brushed against it, trust me, it stings! The O'Neill wetsuit is a relatively thin 2mm giving you enough protection and warmth without being uncomfortable of bulky.
How To Evaluate Snorkel Gear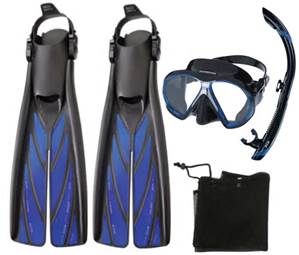 Upon deciding to go on a snorkeling adventure, many people do not consider the importance of using quality personal gear. Some snorkeling trips offer "included gear", which is always a mistake to rely on.
The included gear is typically low quality and can be the difference between observing the beautiful aqua-world or spending your trip fumbling with your leaky mask and snorkel or having limited visibility due to scratches.
Salt water in your eyes can turn your snorkeling trip into a painful experience, especially if you wear contacts, or plan to bring children on your expedition. The same problem can occur with leaky snorkels.
Keep in mind that "complimentary included" equipment rarely undergoes proper sanitation procedures.
This is a large concern for objects that come in direct contact with your mouth, noes, and eyes. Finally, if it is your first snorkeling adventure, it is best to give yourself (especially children) a chance to practice using the equipment prior to jumping into the middle of the ocean.
Not only is this important in order to familiarize yourself with the equipment, but also to account for the fact that salt water adds a new dimension to the experience. You do not want to attempting to get comfortable with new equipment while adjusting to snorkeling in salt water for the first time.
Snorkel equipment is worth researching and finding the best product for your family. If you simply grab a set from a local discount store, you will certainly be disappointed when encountering leaks and limited visibility. Consider the advice below determining what the best equipment is for you and your family.
Snorkel Masks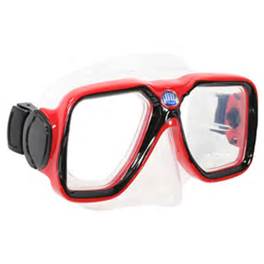 The first and most important step in selecting the right snorkeling mask is finding the proper fit. The portion lining the snorkeling mask is called the skirt. The skirt should have an airtight suction around your face, preventing leaks.
Dealing with a leaky mask while attempting to snorkel can cause frustration and fatigue as you constantly manipulate it, treading water, instead of effortlessly floating on top of the water.
Attempting to empty water from your mask while in the water can lead to fogging up your mask.
Snorkel masks come in various shapes. Specific shapes are a better fit for particular faces.
Snorkel Mask Fit
If you are able to try on various masks in person, gently place it against you face while holding your breath. The ideal masks should cling to your face without you having to inhale deeply or strap it on.
If the mask has a proper fit, there is no need over-tighten the strap, making it more comfortable. Men, who intend to snorkel with a clean-shaven face, should try masks on in the same condition to ensure the same fit.
Consider the material of the skirt when choosing the right mask. Plastic and neoprene skirts are lower quality and more prone to tears and leaks than silicone skirts and are typically what you will find in "complementary" or rental sets.
Lens Quality and Visibility
The main reason you have chosen to embark upon this adventure is to see the amazing underwater life. If you have poor visibility through the lens of your mask, you will undoubtedly be disappointed with your experience. Typically, lenses are made of either plastic or glass. Impact-resistant glass is by far the highest quality lens available.
The classic "old style" lens is one oval size lens fitting the eyes and nose in the same compartment. The more modern version of the one lens mask provides a modest separation between the nose and eyes, though they are still within the same lens.
If you are looking for a complete split between the nose and eyes, considering choosing a
split or two lens mask. This is a higher quality mask allowing for a better seal against the face. Take it a step further by adding windows to your snorkel mask with the three or four lens mask.
This mask allows optimal visibility and peripheral vision to maximize your experience. An alternative is the frameless mask. The skirt of the mask is suctioned directly to your face. It can give a comfortable, lightweight feel while you are floating above the tranquil sea. Just make sure your mask is properly fitted to avoid leakage.
Durability
Just as with any consumer product, it is advantageous to consider durability when making a purchase. The best way to ensure durability is to buy a mask made from high quality materials, such as a silicone skirt and high impact glass lenses. As previously mentioned, finding the right fit mask is essential. If the mask does not fit properly and you are uncomfortable with it, you are unlikely to continue using it over time.
How to Defog A Snorkel Mask
The best way to prevent fogging your mask is by ensuring it fits properly and not taking it on and off during your snorkel trip. De-fog drops are available to help prevent condensation.
When initially purchase your mask, it will likely have a protective coat over it. There are many de-fog/cleaning solutions available for purchase at a modest price. If you prefer to go the 'home-made' route, you can create a mixture of three parts water and one part (no tears) baby soap.
Gently clean the mask with the solution, rinse with water, and air dry your mask prior to using it the first time and after each subsequent use.
Snorkel Fins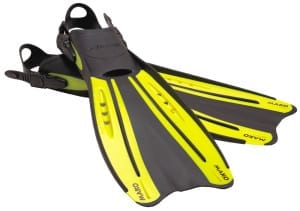 Fins are the propulsion system in snorkeling. A good pair of fins can increase your speed up to fifty percent and decrease fatigue significantly. Many people overlook purchasing personal fins, only to be disappointed with the cheap fins available to rent (or complimentary provided by snorkeling excursions). These fins generally come in a small range of sizes, such as small, medium, and large.
The limited range of sizes are an uncomfortable fit for many people, causing blistering and possibly even falling off. In addition to sizing complications, there are hygiene issues associated with using rented fins, such as athlete's foot. It is always better to spend a little extra time and money finding fins that properly fit and feel comfortable in order to maximize your snorkeling experience.
Open Heel Fins vs. Full Foot Fins
Fins comes in two basic styles: open heel fins and full foot fins. Open heel fins are adjustable in size, which can provide a more secure fit. However, they leave the snorkeler's heel unprotected. Full-foot fins keep the heel safe, but are not adjustable, thus it is difficult to get a secure fit. It comes down to personal preference and determining what the snorkeler finds most comfortable.
Sizing Your Snorkel Fins
When you get into the water, your feet will slightly shrink. Consider this when purchasing your fins. It is ideal to get fins that feel snug, but not so tight that they are uncomfortable. Move your foot around to ensure that there are no hard spots rubbing against the foot.
If you are having difficulty deciding between two sizes, it is better to go with the smaller size. It would be more comfortable to have your fins a bit too tight than to deal with them falling off while you are trying to snorkel.
The Snorkel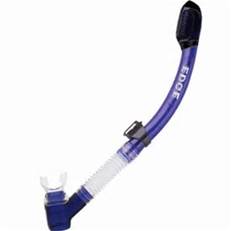 Since snorkeling takes place on top of the water, it is essential to find a great snorkel so you can effortlessly breathe while you admire the beautiful nature 'under the sea'. Finding a great snorkel is the difference between breathing oxygen and breathing salt water.
The Three Types of Snorkels
Classic – A classic snorkel has a complete circle or oval opening at the top. This category is usually the most inexpensive and is typically the default snorkel found in most low quality sets or rentals. Experienced snorkelers may easily use this type of snorkel, but it can be a challenge for 'first-timers' or children. Just as air can easily flow in and out of the tube, water can as well if the snorkeler dips below the water, encounters a wave, or a splash from another nearby snorkeler. If you are an experienced snorkeler, you can easily clear the tube by blowing the water back out. This can be difficult if you are new to snorkeling and are trying to adjust to your new equipment and the salt water. Some classic snorkels are equipped with a purge valves to allow water to easily be purged while swimming. The snorkeler can blow the water out with little effort, while their head remains in the water.
Dry snorkels have a float valve that closes fully when submerged in water, restricting water flow into the mouth. Some people find these to be ideal for snorkeling, though some report that their breathing is somewhat restricted.
Semi-dry snorkels have a partially closed, slanted top with various slits and vents to avert water from entering the hole. This snorkel is popular because it diverts most of the water, without causing a significant obstruction to breathing.
Snorkel Barrel
The barrel (or tube) comes in various shapes and designs. Some barrels are flexible, some maintain the rigid 'J' shape, while others are contoured around the head of the snorkeler. Most barrels are made of a combination of silicone and plastic. Many snorkelers prefer the total length of the snorkel to be between fifteen and seventeen inches, though there are various lengths available. Determining which shape, size, and style are right for you is a matter of personal preference and comfort.
Mouthpiece Fit and Comfort
The mouthpiece should fit securely inside your mouth. You should be able to comfortably seal your lips around the mouthpiece. If the mouthpiece is too big or too small, water can leak inside your mouth.
If you just need a great snorkel mask, see our guide to the best snorkel masks.
Notice: Outside Pursuits is a participant in the Amazon Services LLC Associates Program, an affiliate advertising program to provide a means for sites to earn advertising fees sold through by advertising and linking to Amazon.com. Amazon offers a small commission on products sold through their affiliate links. Each of your purchases via our Amazon affiliate links supports our efforts to bring you the best possible product reviews at no additional cost to you. We appreciate your support here at OutsidePursuits.com
Review Overview
Summary : The Cressi Palau Snorkel Set is our top pick. It offers an unbeatable combination of mask, fin and snorkel quality, comfort and value.