A quality snorkel mask is indispensable for enjoying your day on the water. However, with so many full face snorkeling masks available it's important to know what to look for before you buy one.
This article will guide you in buying the best snorkel mask (for Men, Women and Kids) based on performance, features and price.
Essentially it comes down to the Tribord vs Seaview 180. They are both excellent choices for a full face snorkel mask.
Here is a feature overview of the snorkel masks with full reviews and our buying guide below. Be sure to check out my recommendations on snorkel fins.
| | Seaview 180° Snorkel Mask | Tribord Easybreath Snorkeling Mask | Octobermoon Snorkel Mask |
| --- | --- | --- | --- |
| | | | |
| | | | |
| Design: | Full face with integrated snorkel and built-in GoPro Mount | Full face with integrated snorkel | Full face with integrated snorkel and built-in GoPro Mount |
| Visibility: | 180 Degrees | 180 Degrees | 180 Degrees |
| Breathe Through: | Mouth or Nose | Mouth or Nose | Mouth or Nose |
| Anti Fog: | Separate breathing chamber to eliminate fogging with anti-fog coating on the lens. | Separate breathing chamber to eliminate fogging with anti-fog coating on the lens. | Separate breathing chamber to eliminate fogging. |
| Lens: | Shatterproof polycarbonate | Shatterproof polycarbonate | Scratch resistant plastic |
| | | | |
| | | | |
If your in need of a scuba diving mask, see my reviews here.
First lets take a look at the snorkel masks, then we'll talk about how to find the right one for you.
Honorable Mentions:
Best Full Face Snorkel Mask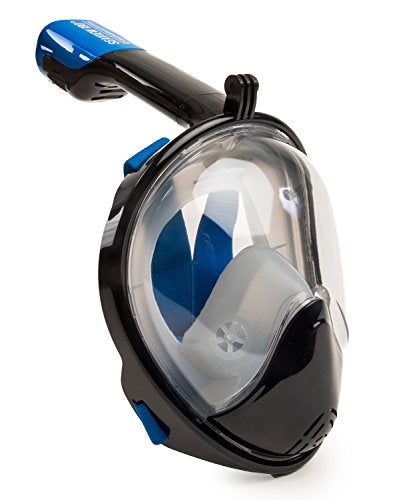 The Seaview 180 Degree Snorkel Mask is made by a company called Wildhorn Outfitters who have been making quality products for decades. They created the Seaview 180 several years ago and is in my opinion the best full face snorkel mask.
This new snorkeling mask is designed to make it easy to breathe comfortably through your mouth or nose while you are snorkeling.
Once you try using one you will realize how much better snorkeling is using a full face snorkel mask!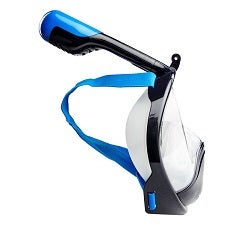 Its the perfect choice for anyone who knows the bitter experience of having to suffer with a gag reflex or a tired and sore jaw from having to bite on a traditional snorkel for long periods of time.
The Seaview 180 Degree Snorkel mask is designed for both adults and kids alike.
The silicone mask provides a snug, comfortable fit and is easy to adjust with wide straps that don't get tangled in your hair like can happen with traditional snorkel masks.
The snorkeling mask is designed with dry snorkel technology, which stops any salt water from getting into your mouth and it prevents gagging.
The 180 degree snorkel mask comes with an innovative design that features a separate breathing chamber that creates an airflow away from the lens, which almost completely eliminates fogging and your snorkeling experience MUCH more enjoyable.
I have been snorkeling for years and my jaw would always get sore biting on the snorkel. That will not be an issue ever again for me with the Seaview. Once you try a full face snorkel mask, you will never go back to a traditional mask and snorkel.
The Seaview is well named because it provides a 180 degree viewing area so you wont miss a thing. You will see more fish and the underwater scenic beauty with this advanced design.
The Seaview 180 degree snorkeling mask is probably the best snorkel mask for beginners or anyone who just wants the most comfortable snorkeling experience. It comes in 4 different colors and has sizes to fit either an adult or child.
The Seaview 180 is my top pick because its every bit as good as the Tribord but the integrated GoPro mount gives it the nod.
Note: I just wanted to mention my new use for a full face snorkel mask, swimming laps. I have been a member of LA Fitness for some time but never used the pool because I have a bit of a phobia of getting pool water in my mouth. I tried using my Seaview mask and it works great, now I am swimming laps 3 times week! Now, if you are out of shape and breathing hard, you may fog the mask a little and have to catch your breath after a lap or so.
You can see me using it here: (I won't be winning any Olympic medals)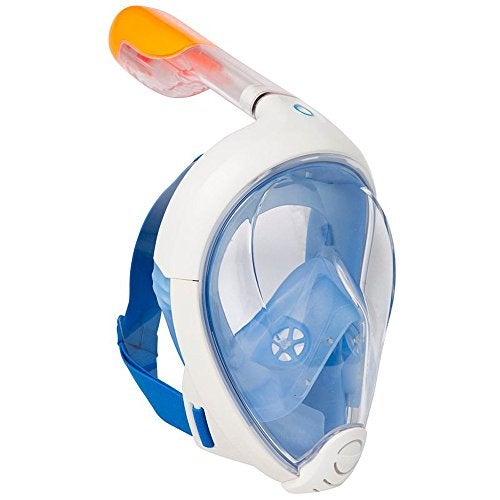 If you are looking for an innovative snorkeling mask that enables you to see and breathe underwater just like you do on dry land, the Tribord Easybreath Snorkeling Mask is just the mask for you.
Generally, the main obstacle to snorkeling is the difficulty in breathing underwater with a snorkel. The snorkel mouthpiece is often too intrusive, uncomfortable and even unhygienic.
Tribord did years of research to design the
Easybreath Snorkel mask
to create the best possible experience.
In doing so, they came up with a brand new innovation and made the mask a full-face snorkeling component, so that breathing underwater is as easy and natural as you would on land.
The large size makes sure that it offers the user an unobstructed 180 degree field of vision, and is prevented from fogging up by a double air-flow system.
The mask is equipped with a one way valve that plugs the top of the snorkel when immersed in water, insuring that water doesn't enter your mouth via the snorkel. In addition, the top of the snorkel is highly visible, 4 times further away than a traditional snorkel, which is an important safety factor to help avoiding any collisions.
The mask is not ideal for free diving, as it's a high volume mask but that's probably its only downside. This full face snorkel mask has been designed with the first time snorkeler in mind.
It packs an exclusive shatterproof polycarbonate window that adds to the safety as well as durability of the mask. The Easybreath Snorkel Mask comes in 3 colors and 4 different sizes to fit the smallest child to the tallest adult. If you have kids that are going to snorkel then the Easybreath is your best option as they have more sizes available.

The advanced design of the Tribord Easybreath Snorkeling Mask makes snorkeling such a better experience. The Tribord Easybreath Snorkel Mask is a great option.
Tribord vs Seaview 180
These are two very similar designs for a full face snorkel mask, in fact at first glance they look exactly the same. There are some important differences however. One of the biggest in my opinion, if you like to take underwater videos, the Seaview 180 has a GoPro mount.
I know I love using my GoPro and using it with the Seaview 180 is a snap. The mount is built into the top of the mask and connecting the GoPro takes about 30 seconds and your ready to go.
I noticed in my comparisons the Tribord didn't fog at all, while if I was breathing pretty heavy from a lot of kicking there was on occasion a bit of fog in the Seaview, it quickly cleared however when I started breathing normally.
They both come in a wide variety of colors and sizes, however the Tribord Easybreath is the best snorkel mask for kids because they have more sizes available to get them a better fit. Here is video from Tribord, its pretty informative and shows people using the mask. Be warned its in French but there are subtitles.
These masks are in high demand for good reason. Your choice really comes down to; if you require a GoPro mount, go with the Seaview.
Otherwise its really a personal choice of colors and possibly availability in sizes. Either way, they both will make your snorkeling so much more enjoyable than a traditional snorkel mask.
Don't forget a great pair of snorkel fins, here is a guide to the best pairs. See my other recommended snorkeling accessories below.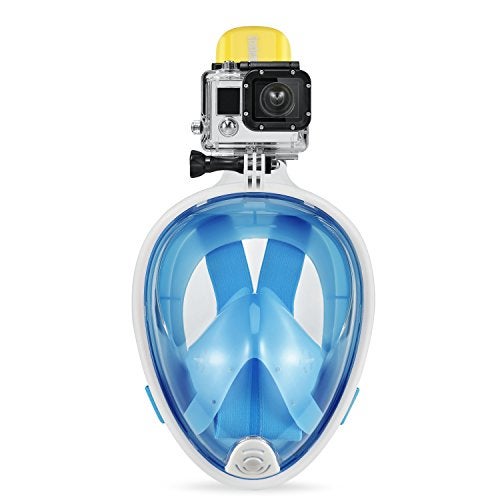 Having maybe the most unusual name for a snorkel mask, the Octobermoon mask is an excellent choice for a snorkel mask. Tribord originally created the full face snorkel mask several years ago and the Octobermoon is one of the best new snorkel masks that is based on their design.
I tried this mask out on a few months ago in Siesta Key Fl, and have grown to like it as much as my Seaview 180 mask. Even though it's a knockoff, it is a quality made product. As soon as you pick it up you can tell its well-made.
The skirt is made of a specially made non-toxic silicon material from the German company Bayer. It's pretty wide so it will mold to just about any size and shape face. I have almost a full beard and I still got a great seal, not a drop of water came in.
They did a really good job with the purge valve. The valve has a ball that seals the snorkel once it's in submerged.
It doesn't stick like some of the cheaper snorkel masks tend to do, so when you want to dive down to get a closer look at something, it seals up instantly.
This way you don't get any water in your mouth and if you have ever gotten a mouthful of salt water you know it's not pleasant.
The Octobermoon does not have the high visibility snorkel end cap that makes you more visible to your companions or water craft like the Tribord.
I really liked the fact that the Octobermoon comes with a mounting bracket that fits all action cameras with a standard size mount. It comes with a mounting kit that has the necessary screws and a screwdriver.
I was able to mount my GoPro is about 5 minutes and it fit perfectly. There were no flaws that I could find with this mask.
It now comes in 3 sizes so if you are fitting a very small child, they now offer an extra-small size.
Pricewise the Ortobermoon is right in line with my 2 other recommended snorkel masks, The Seaview and the Tribord. Overall the Octobermoon is one the best budget priced, full face snorkel masks on the market.
Best of the Rest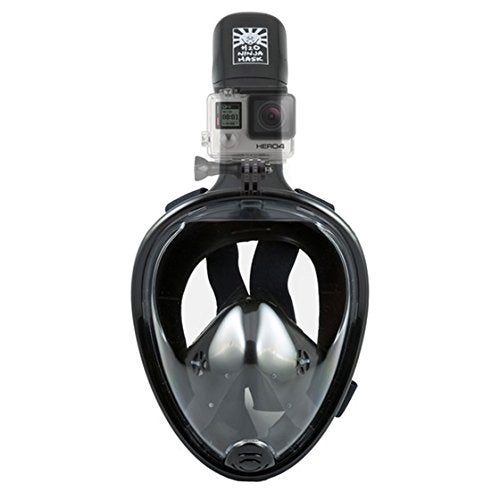 The Ninja H20 full face snorkel mask is the latest on what is becoming an increasing crowded market. The Ninja has all the same functionality as other quality full face snorkel masks like the Tribord or the Seaview.
The Ninja comes in two models; The Original and the GoPro edition that costs an extra $20 for the mount. When I tested the Ninja it performed flawlessly. I had no issues with fogging and leaking like other cheap full face snorkel masks that have flooded the market over the last year.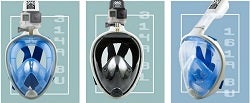 It is a quality mask, I was able to breathe normally through my nose and water did not come in through the snorkel because of one way purge valve, even when I dove under the water.
The GoPro edition worked perfectly with my GoPro Hero4 Silver, it connected easily and stayed secure while taking great video. So whats the problem with it, why don't I recommend it?
Well it costs almost TWICE as much as the Seaview which comes with a built in GoPro mount every bit as good as the Ninja H20 mask. The other issue is that it only comes in two sizes, so getting a good fit is not as easy.
I don't think its worth twice as much, I would go with the Seaview, or Tribord it's cheaper I think its just as good.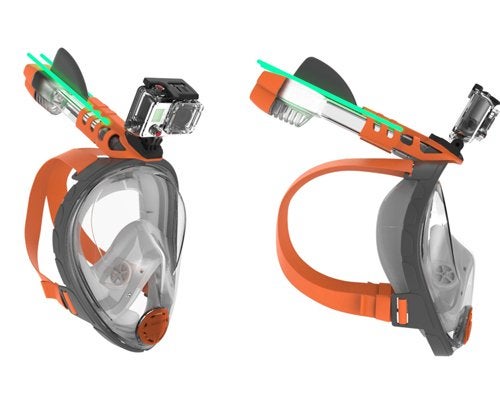 Of the Tribord knock off snorkel masks, the Aria is probably the best of them. It's actually MORE expensive than the Tribord, which is surprising. The mask is made by Ocean Reef, an Italian based company who manufactures a wide variety of Scuba diving equipment and has been around for some time. So this is no "fly by night" company.
This has all of the features that make a full face snorkel mask so great. The integrated snorkel doesn't leak like the cheaper knock offs. I found the skirt soft and flexible giving me a good, leak free seal even when I hadn't shaved in several days. You could probably have a full beard and still get a decent seal.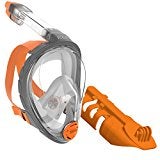 The one way purge valve worked flawlessly, I didn't get any water in the snorkel even when diving under the water.
The base model does not come with a mount for attaching an action camera like a GoPro, they do however offer a model with a built in mount but its costs about $30 more for it. Seems pretty steep to me for a plastic mount.
Overall I could find nothing wrong with it, it only comes in one color however so you may have your kids fighting over them. The other thing I didn't like is that while they claim it comes in 5 sizes, most of them are not available.
I would recommend the Aria snorkel mask, but I don't know why you would want to pay more money for a knock off that is not better than the original. If you want the GoPro mount go with the Seaview 180 snorkel mask, it has one built in for less money.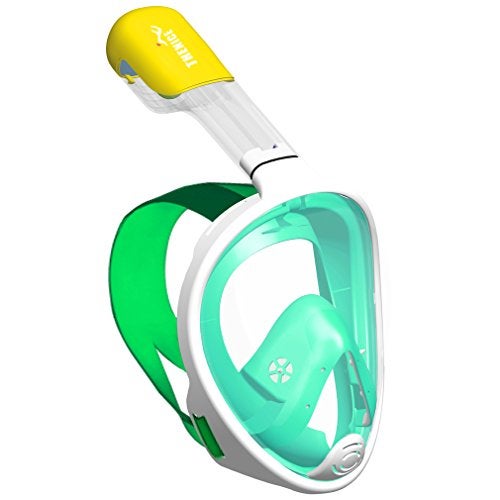 Thenice full face snorkel mask is another recent knock off of the original Tribord snorkel mask. This is one of the cheaper masks on the market and it shows. There are numerous issues with it.
The first thing you will notice is just the "feel", it just doesn't have the quality feel of the Tribord or Seaview. There are only two sizes available so getting a good fit is just a matter of luck if you happen to have the right size and shape face for the mask.
I liked the high visibility, bright yellow end cap, but it is a slightly shorter snorkel than Tribord has and can get more water in the snorkel and your mouth. Like the Tribord, it does NOT have a mount for attaching a GoPro or other action camera.
What I also found was the mechanism that Thenice uses to seal the snorkel when you either dive or a wave splashes over the snorkel can stick and doesn't always seal 100%. Tribord and Seaview use a slightly different design that eliminates problems with water getting in.
The seal or "skirt" around the mask was not quite as soft and flexible so as a result, if you don't have the perfect size face, you will get some water leaking in.
Not a lot but enough to ruin the experience. So in the Thenice vs Tribord comparison, I would go with the better quality mask, Tribord. If you are on a tight budget, Thenice will work better than a traditional snorkel mask.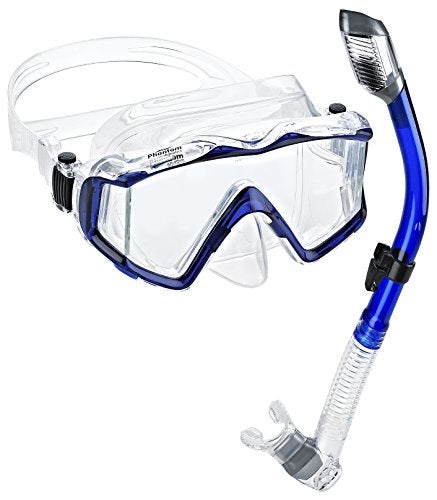 The Phantom Aquatics is the only non full face snorkeling mask on my list and I only put it here because there are still some traditionalists that prefer the separate mask and snorkel.
If that describes you, then your best option is the Phantom Aquatics Scuba/Snorkel Mask.
This snorkeling mask provides super clear vision with ease of maintenance. Phantom Aquatics Panoramic Scuba/Snorkel Mask comes as a snorkel set that contain an EZ Equalize nose pocket.
The mask has a patented single lens design that comes with a seamless side window for a panoramic field of vision, making the snorkeling experience enjoyable. The double sealed silicone skirt makes sure that the fit is excellent with no leakage.
The vision is crystal clear with no fogging. The Phantom Aquatics Panoramic Scuba Mask comes with a new design for a snug fit, making the mask comfortable for the snorkeler. The mask carries a large exhaust and purge valve at the bottom for easy water clearing.
The lens design allows the snorkeler to see almost 180 degrees so you don't miss a thing. The strap that comes with the mask is soft as well as wide making it comfortable to wear for extended periods of time.
However, it's also stretchy enough to pull the mask down around the neck without any discomfort. Anyone who doesn't want to shave, the Phantom Aquatics Panoramic Scuba mask allows a seal even with a beard.
A unique splash guard that can be found at the top of the snorkel to significantly reduce water entrance when snorkeling, while the completely dry top and bottom purge valve make it easy to dive down and keep the water out.
The silicone mouthpiece is a comfortable fit, allowing for hours of snorkeling in comfort. If you still insist on the traditional snorkel mask then the Phantom Aquatics Panoramic Scuba Mask is your best bet.
7 Reasons Why You Should Buy a Snorkel Mask Instead of Renting
Better quality – a full face snorkel mask gives you a full 180 degree visibility while not having to worry about choking and swallowing water with a cheap snorkel. Chances are very good the rental gear is going to be a traditional mask and snorkel so you won't get all the benefits of a full face snorkel mask.
Convenience – You can use anytime you want instead of having to rent from a shop when they are open and have to worry about returning it.
Hygiene – You know who used it; you! You never have to worry if the shop cleaned and sanitized the snorkel. Do you really want to put something in your mouth that who knows how people did before you?
Better Fit – When you buy a mask you can get the exact size you need and if it doesn't fit, return it to get the right size. This is why you should order well enough in advance of your vacation to allow for a return.
Cost Savings – If you rent your snorkel gear for more than one day, buying a quality snorkel mask will pay for itself. Every time after is then more money in your pocket.
More Familiar – When you buy your own mask, you can try it out first in the pool or the beach to make sure you are comfortable with it.
Use It Anytime – One of my favorite uses for my full face snorkel mask is doing laps in the pool! I get some weird looks but I love swimming now with a mask.
Highly Recommended Snorkeling Accessories:
Booties for Snorkeling, Diving & Watersports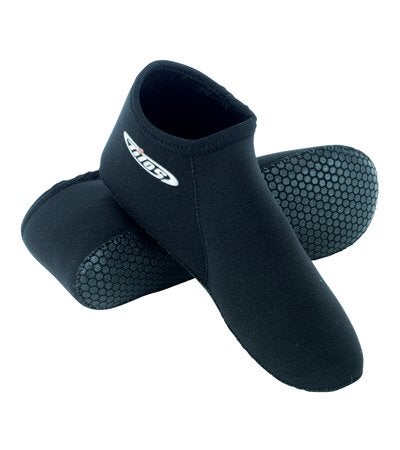 While most snorkel fins are comfortable, if they are a bit tight they will cause some rubbing and chaffing on your feet.
The best way to make sure this doesn't happen to you and potentially ruining your day on the water is to spend a few extra dollars and get yourself a pair of snorkel booties.
Scubapro Cruiser Snorkeling Snorkel Vest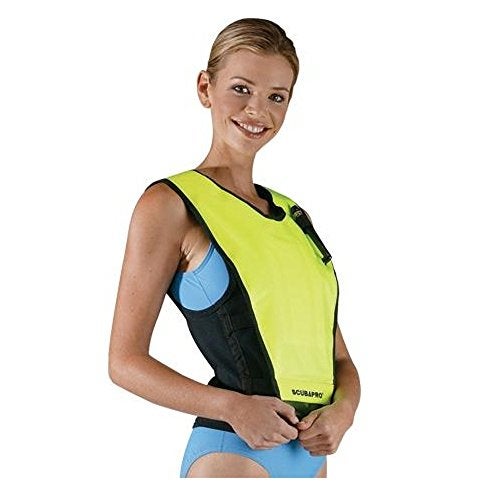 While most people do not have too much trouble staying afloat, (especially in salt water) it can be tiring if you are constantly having to tread water to stay afloat.
This can be especially true for men as we tend to have more muscle mass and find it harder to float. Having a snorkel vest will reduce your fatigue and make for a more enjoyable day on the water.
The other big reason it is worth it to purchase a snorkel flotation vest it will give you total confidence on the water. You wont have to worry that your going to drown and give you the confidence to snorkel if you have any fears.
GoPro HERO4 Silver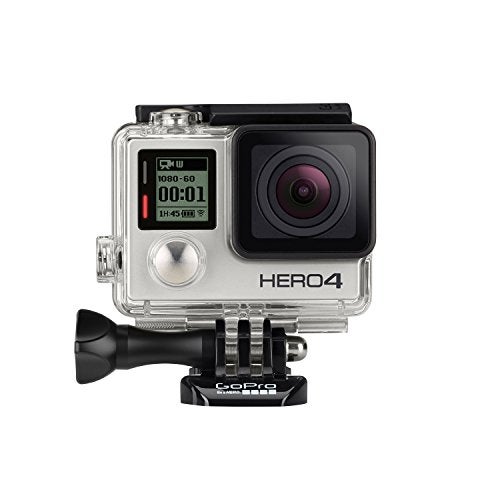 There is no better way to record all of the beautiful sites you will see while snorkeling. While the GoPro is a little more than other underwater cameras/video recorders there is just no substitute for it. I have tried some of the cheaper ones and trust me they are NOT worth it.
Go with the best and don't take a chance that you will miss recording everything you see with an inferior camera plus the picture/video quality is outstanding.
O'Neill Wetsuits 2mm
Reactor Spring Suit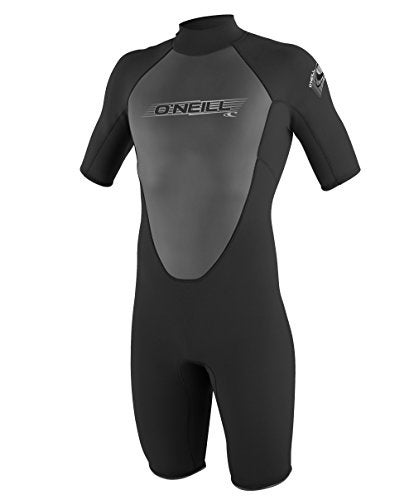 A wetsuit can really make a huge difference in how comfortable you are snorkeling. If you get cold easily then you will really appreciate the extra warmth a wet suit will give you. Unless the water temperature is above 85 degrees F (29.5C) you will quickly get a chill.
Nothing will ruin your day faster then having to get out of the water because you are cold. The wetsuit also has the added benefits of making you more buoyant so you don't have to worry  about treading water plus it gives you protection from accidentally brushing again coral and other sharp objects.
If you have never brushed against it, trust me, it stings! The O'Neill wetsuit is a relatively thin 2mm giving you enough protection and warmth without being uncomfortable of bulky.
Anti Fog Spray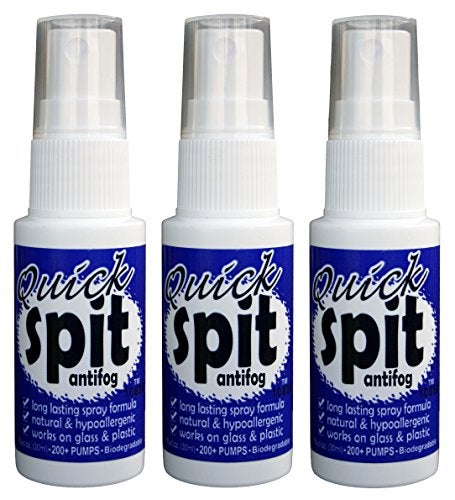 Even though all the masks I have reviewed here have anti-fog technology in the lens, they can still fog up. The last thing you want is your mask fogging up while your trying to enjoy the scenery. For the small amount of money it cost to buy the spray it is worth it.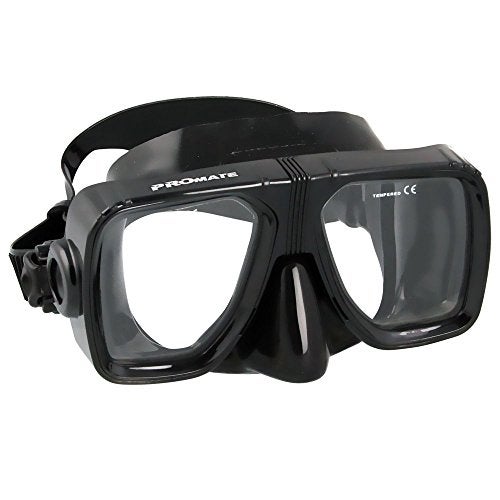 If your eyes have gotten pretty bad over the years but you don't want to give up snorkeling because of it. Well here is the perfect solution: a prescription snorkel mask.
Now you can see everything crystal clear!
The Promate snorkel is a quality made product with tempered glass lens and a soft liquid silicone injected skirt and strap that molds to most any size face keeping water out. The glass being tempered is significantly harder, more scratch resistant and stays crystal clear vs a polycarbonate lens.
The prescription lens are installed in the factory by trained and certified technicians and available in strengths from -1.0 to -10.0 by increments of 0.5./OP250.
One nice feature they provide is each lens can be a different strength. You just need to let them know what you need when ordering.
The masks are available in 10 different colors so if you feel like being a bit stylish or just to know whose mask is whose that is easy to do. The lens design gives you a wide field of view, about 150 degrees so you don't miss a thing.
The one down side is it doesn't come with a snorkel but they make one that is fully compatible with the mask.
So now those of us who don't want to or cant wear contacts we now have an option.
Promate Snorkel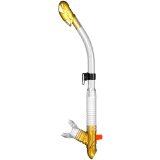 The Promate snorkel fits the Promate mask perfectly with its quick release clip.
This snorkel is fully submersible with a one way purge valve to keep water out plus a flexible silicone corrugated lower section so your jaw doesn't get tired having to bite down hard to keep it in your mouth.
How To Fit A Snorkel Mask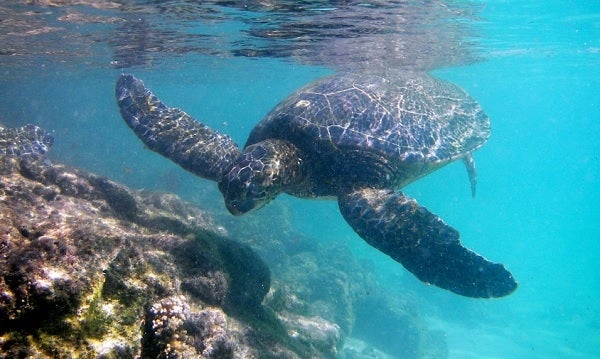 When you're in search of a quality snorkeling mask, your primary concern is making sure that the snorkeling fits you just right.
The skirt, which is the rubber-like part of the mask that contacts with your face is intended to create a watertight seal.
An improper fit of the skirt will cause leakage, discomfort and fatigue. If there's a leak between your face and the skirt means that you have to tread water frequently to empty it out.
In addition to being a pain to have to tread water, it will tire you out when all you want to do is observe all the colorful fish and coral. An improper fitting mask will also fog up, dramatically limiting visibility.

In order to make sure that your snorkeling mask has a proper fit, it's a good idea to measure your face before buying one. Check if your face is narrow or wide, and the distance between your eyes. All these factors should be considered before purchasing your mask.
If you have the ability to test out a mask in person, pull the straps over the top of the mask and wear the mask on your face, without putting the strap around your head.
If you gently push it against your face it should create suction that holds it against your face without needing the straps.
Check in front of a mirror where the skirt foot lies between your lips and nose. The hard frame of glass shouldn't rest on your nose and there should be a gap between your eyes and the skirt.
Comfort
Once you're in the water, there's little you can do to make yourself more comfortable. The mask should be comfortable without being too tight or too loose on your face. In order to find the perfect comfort, you can do certain.
Hold the mask gently against your face with the strap looped towards the front. Then inhale through your nose to see if the mask manages to stay in place without an air leakage.
If you don't have to continuously suck in through your nose that means the mask has created a seal for you.
Check to see if the skirt rests evenly around your face. Adjust the strap, and put the mask on and evaluate how the mask feels on your face. It needs to be comfortable, you don't want to be in water with an ill-fitting uncomfortable mask.
Attach the snorkel to the mask and put the mouthpiece in your mouth. Doing that should not significantly change how the mask fits on your face.
Look around to see if there are any blind spots limiting your visibility. Generally a more expensive mask with have a better quality skirt and lens making them a better buy.
Lens Quality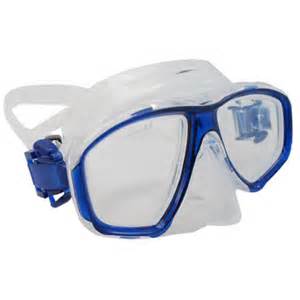 Manufacturers often claim that they produce 'no fog' lenses. However, this is not possible at all times, as hardly any mask lens is completely 'no fog'. Masks have either a single, twin or even multiple lens configurations as well as various lens shapes. Special coatings can be applied to the lens so it is scratch resistant.
It's important to know what the single, twin or multiple lens mean in snorkeling masks. The single lens masks present no frame across the bridge of the nose. However, it's not possible to make them with prescription lenses.
Multiple lens masks on the other hand, feature a window pane to either side of the mask, which help make the mask give a more spacious feeling with better peripheral vision.
It's also important to know that some of the lenses come with a special tinting that make images clearer by decreasing glare as well as filtering out certain wavelengths of light giving bette underwater visibility.
Skirt
The material from which the mask skirt is made is an important consideration. Its simple task is to provide a good seal keeping water out while snorkeling. Purchase a mask that contains a skirt made of high grade silicone as it provide you with the best level of comfort as well as a superior level of sealing.
You can find inexpensive masks with rubber or plastics skirts but they become brittle and crack over time and with use and not recommended.
One feature of a high quality snorkeling mask is a secondary skirt, which increases the seal and reduces the possibility of leaks.
Advancements in materials have paved way for silicone skirts that are thinner and more comfortable. Additives can also mixed with the silicone in higher quality masks to increase the life of them by reducing the damage caused by UV rays.
Tip: shave your beard and/or mustache before you go in the water, its not possible to get a good seal with the facial hair.
Frame
Masks are either framed or frameless. The framed masks have a rigid frame that keeps the skirt, lenses, buckles as well as straps in place. If you're fashion savvy, framed masks are also available in a variety of colors, adding a touch of style to your snorkel mask.
Frameless masks may come across as sleeker and are typically less expensive, but it's important to consider the benefits of the framed masks as they typically have a better fit and last longer.
Straps and Buckles
Make sure that you buy a mask with silicone straps as they provide an extra degree of stretch and flexibility. The straps should easily adjust to fit to different sizes of heads.
A buckle system that's user friendly and simple to adjust is a critical feature of a quality mask. Better quality masks have a simple to push button release so you don't have to fiddle with adjusting buckles.
Newer model masks have also incorporated the buckles in the strap and away from the frame so they much easier to adjust.
How To Defog Your Snorkel Mask
After having purchased your snorkel mask, it's important to get it ready for the first use. There are certain things that need to be done before getting into the water.
In order to defog your snorkeling mask as well as to precondition it, it's important to know what causes fog on your lenses and how to avoid it.
Fogging is due to the water vapor in the air that meets with the cooler glass and forming microscopic water droplets on the lens. Simply put, the more the humidity in the air the more fogging you will have.
The use of a surfactant such as a commercial anti-fog or even your spit will normally take care of any fogging issues. Just don't apply it too soon before going in the water, best to do it right before jumping in.
How To Prepare The Mask Before First Time Use
Constant mask fogging is caused by presence of a fogging agent such as residue from the manufacture process, it's important to pre-treat the mask before use.
Wash your mask in warm soapy water in order to remove the manufacturer's lubricant that's applied to keep the silicon skirts from losing its color and flexibility.
Apply a mild abrasive cleaner to the inside of the glass lenses. However, this is not recommended for plastic lenses as it can scratch the lenses.
You can even use toothpaste as a simple solution to thoroughly clean the lens to prevent it from fogging. Just make sure it's a paste not the gel type.
As you have to consider many factors before purchasing a snorkel mask, it's important to know what brands and models are worth buying.
While not as important as the snorkel mask, a good set of snorkel fins is pretty important, here is a guide to the best snorkel fins.
Notice: Outside Pursuits is a participant in the Amazon Services LLC Associates Program, an affiliate advertising program to provide a means for sites to earn advertising fees sold through by advertising and linking to Amazon.com. Amazon offers a small commission on products sold through their affiliate links. Each of your purchases via our Amazon affiliate links supports our efforts to bring you the best possible product reviews at no additional cost to you. We appreciate your support here at OutsidePursuits.com
Review Overview
Summary : The Seaview 180 Full Face Snorkel Mask is our top pick for a snorkel mask just edging out the Tribord Easy Breath by a narrow margin.